The Estonian Island Where Christmas Trees Become Soda
On Saaremaa, a local distillery turns town-square trees into festive mixers.
Every holiday season, a giant Christmas tree stands in the center square of Kuressaare, a town of about 13,000 people on the densely-forested Estonian island of Saaremaa. Come January, that mighty spruce topples over and lands in the cocktails of drinkers from Romania to France. This second life is all part of a local distillery's mission to transform Northern European Christmas trees into tonics.
The eco-friendly project was started by Estonian couple Maarit Pöör and Tarmo Virki. Pöör, an art teacher, and Virki, a journalist and publicist, created Estonic Soda in 2019, three years after they founded Lahhentagge Distillery in Saaremaa. The soda, which comes in three flavors—spruce, juniper and Pärnu Suvi ("Pärnu summer," referencing the city that's considered the "summer capital of Estonia")—uses extracts from pulped needles and branches of spruce or silver fir Christmas trees, as well from juniper trees, which are plentiful in Saaremaa.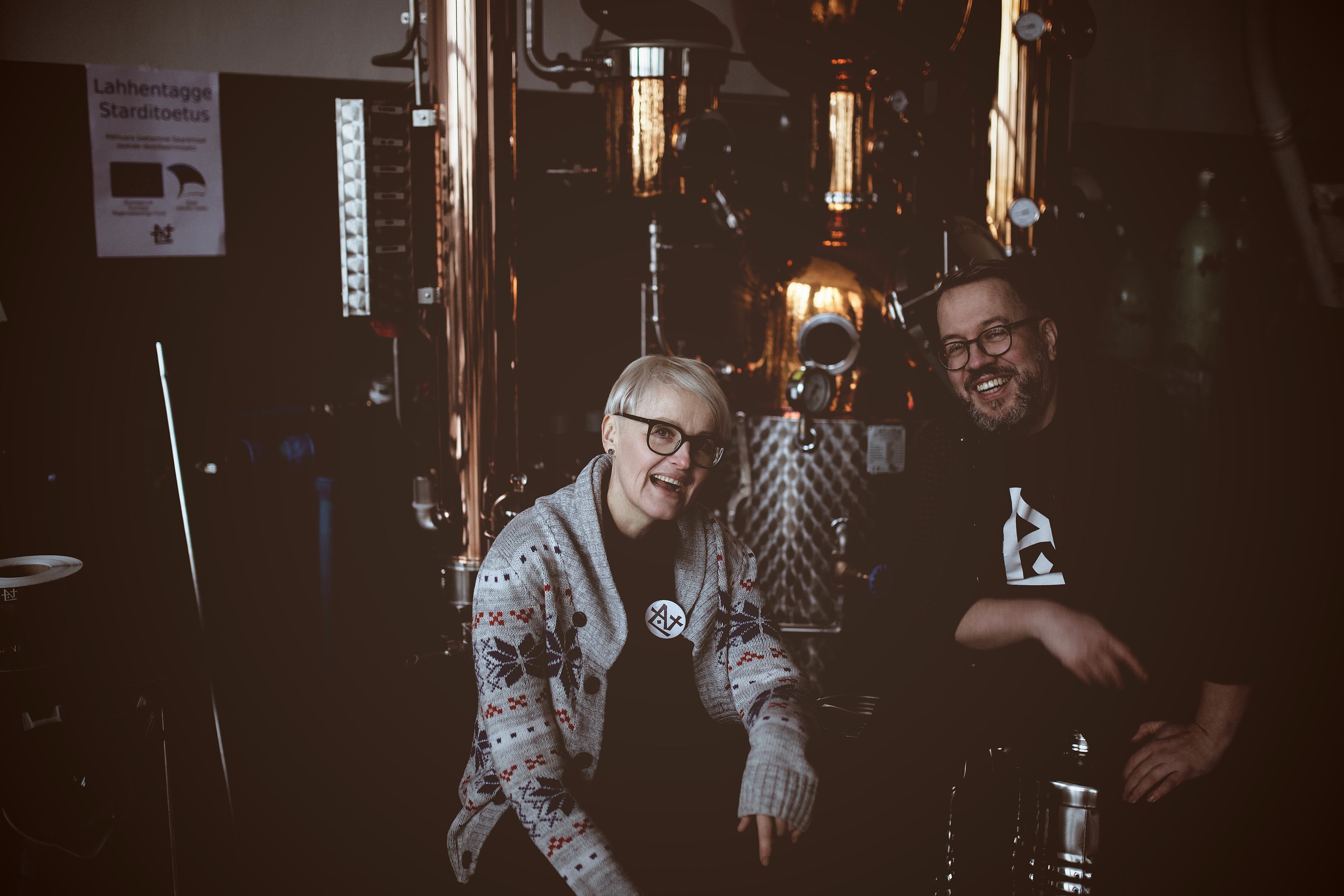 This tree-based tonic is a particularly fitting invention for Estonia, Virki says, because of the country's long-standing cultural connection to Christmas trees. Estonia was reputedly the first nation to display public Christmas trees, he explains. According to Estonian lore, a merchant association called the Brotherhood of Blackheads erected a tree in the town hall square of Tallinn in 1441. (This is disputed by the city of Riga, in neighboring Latvia, which claims to be the true birthplace of the public Christmas tree.)
Nowadays, many Estonians venture into the forest to collect their own Christmas trees, using a government app that guides them to available trees and lets them pay for the permit to chop them down. Pöör says she long wondered about recycling these trees to create a drink.
But these trees could not easily be pulped to create extracts because they were too withered after sitting inside heated homes for the whole festive season. Then, one day, Pöör realized they could instead use the much larger Christmas trees in public spaces, which don't dry out to the same extent.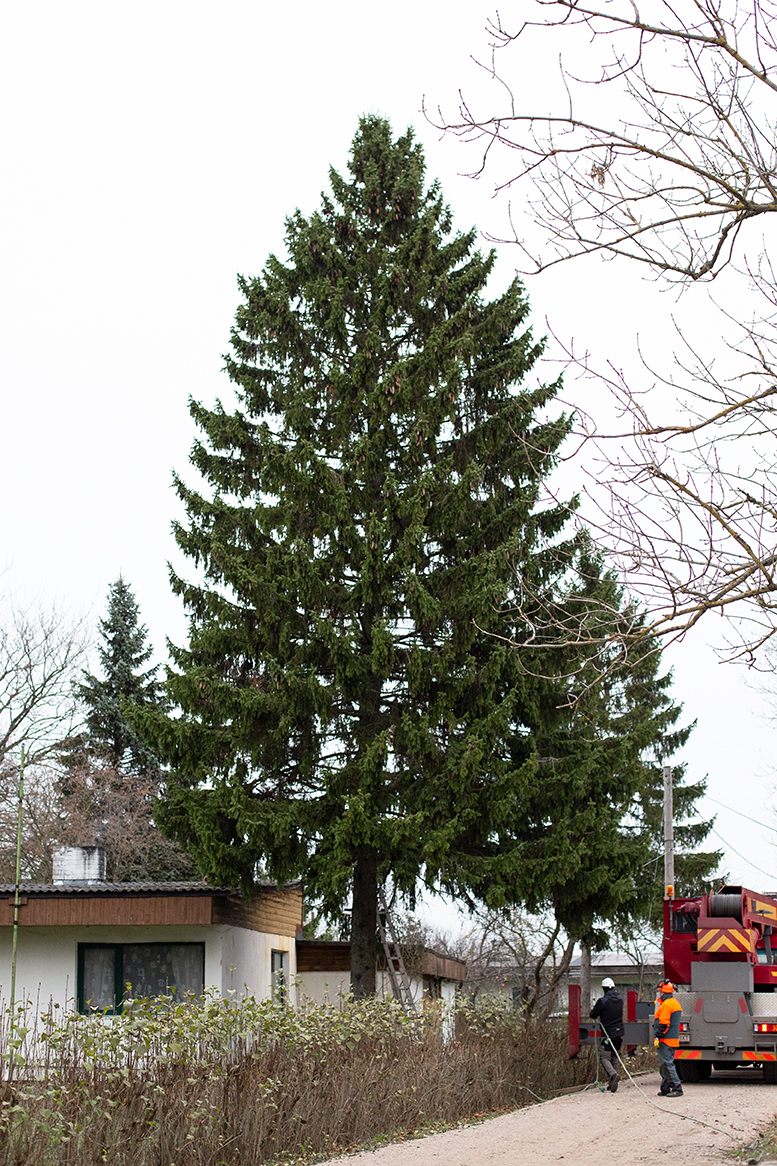 "In Northern Europe, the public Christmas trees are usually massive and the climate is also such that they are basically in a freezer for two months," Pöör says. After the trees' tenure as town fixtures is over, Pöör and Virki harvest and squash their needles and branches for their extract. "We let that infuse with other ingredients for a few days before the essence of the drinks is filtered, carbonated and watered, and then bottled."
The transparent Pärnu Suvi variety of Estonic Soda is infused with silver fir extracts and lemon peel, which gives it a "refreshing, citrusy taste," Virki says. The light-yellow-colored spruce variety is similarly "zesty" thanks to cardamom and lemon peel. Juniper Estonic Soda, meanwhile, has a deeper golden hue due to the extracts of coriander, tangerine peel, and juniper tree, which Virki described as especially refreshing and imbued with a "taste of Christmas spirit."
Virki and Pöör designed the sodas to be alcoholic mixers. "They're perfect for a classic gin and tonic," Virki says. "It supports the gin's taste, not overwhelming it, like some more bitter tonic waters. But we've also had feedback that customers are using them as an adult version of soda. Because it has less sugar, it's a little bitter, but not as bitter as some of the tonic waters."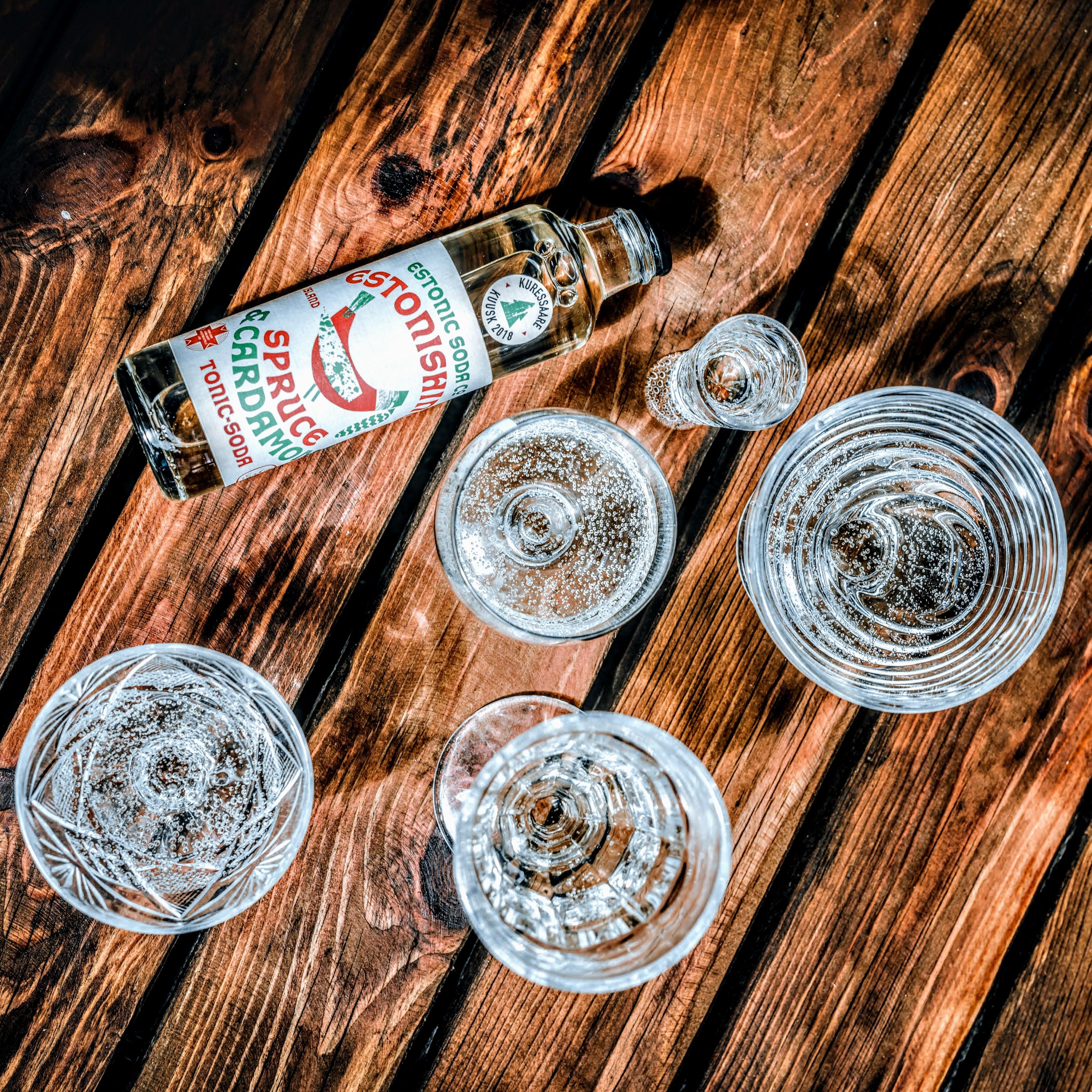 Standing at 17 meters (56 feet) tall, Kuressaare's public Christmas tree provides enough extracts to infuse up to 40,000 bottles of Estonic Soda, each of which has a volume of 250 milliliters. After beginning with just this one tree, Lahhentagge looked beyond their home island. They have since recycled town-square Christmas trees from Loviisa and Helsinki in Finland, Jūrmala in Latvia, and Pärnu on mainland Estonia.
Green ventures such as Estonic Soda are popular in Estonia, which was ranked the 14th most eco-friendly nation in the world on Yale's 2022 Environmental Performance Index. Along with recycling the branches and needles of Kuressaare's town-square Christmas tree, for example, the town also recycles its trunk for burning at its annual Midsummer Festival in June.
Virki says they're proud to be maximizing the natural bounty of their island home. "Our soda is a prime example of upcycling something which would otherwise go to landfill and be wasted," he says.
If the long-term vision of Virki and Pöör is realized, this new festive tradition will spread far beyond Europe, with Estonic Soda franchises sprouting like spruce saplings. Then Christmas trees all across the world will earn a new life as a sparkling drink.
Gastro Obscura covers the world's most wondrous food and drink.
Sign up for our email, delivered twice a week.