Identity, Community, and Defiance, All Woven Into a Blouse
In Guatemala, to wear a huipil is to represent millennia of Maya history.
It is a rainy afternoon in the midst of Guatemala's mild winter, in the small mountain town of Zunil. Sofia Ixcot Xivir walks quickly under the heavy clouds, on a side street leading away from the main road. She wears a hand-woven skirt and, tucked into it, a blouse known as a huipil with radiant floral patterns. This garment, worn by descendants of the ancient Maya, has come to represent indigenous solidarity and defiance amid oppression.
The basic shape of the huipil is simple, and identical all across Guatemala: two lengths of hand-woven fabric, stitched together to form a square blouse. Huipils are worn in neighboring Mexico as well; in fact, the word huipil comes from Nauatl, the language of the Aztecs, which is still spoken in parts of Mexico.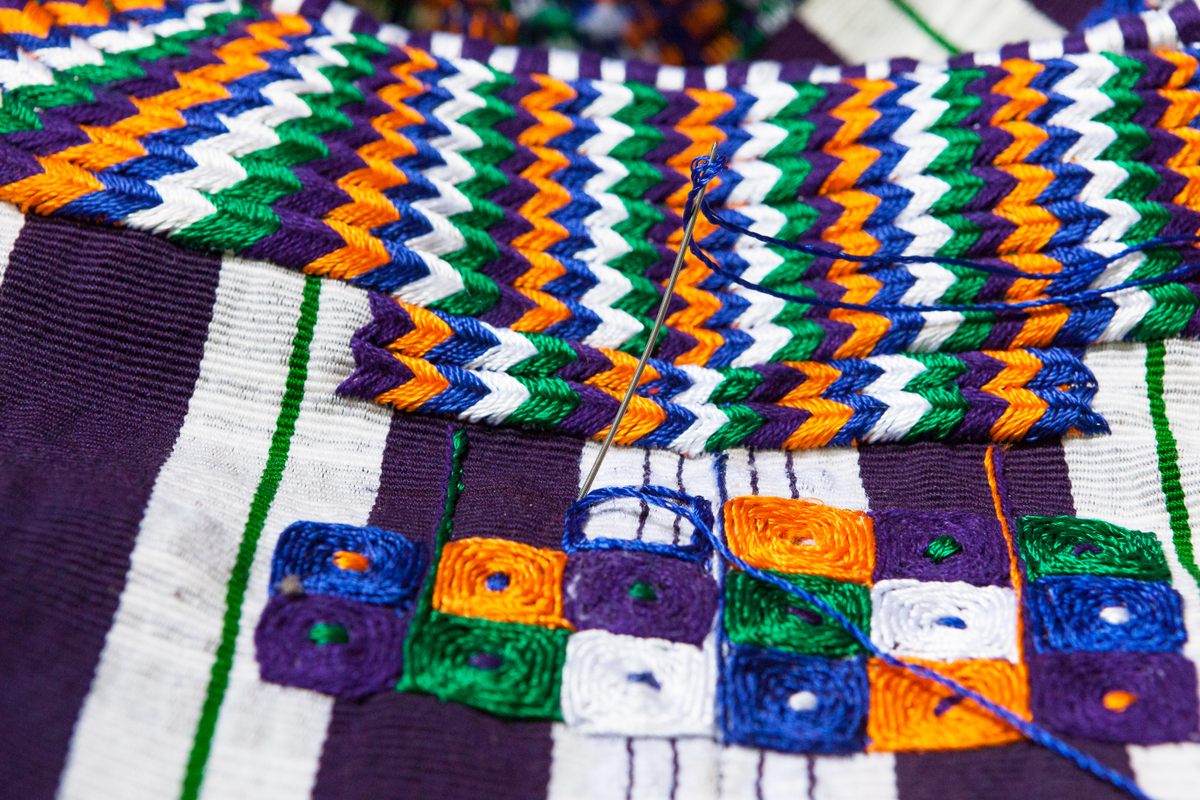 Weavers like Xivir make each huipil with a backstrap loom, the tool used to weave fabrics since the height of the Maya civilization. Ixchel, the moon goddess and patron of weaving, is often depicted with it tied around her waist.
Huipil designs and decorations vary according to local indigenous traditions. In Zunil, it is traditionally white and decorated with simple purple stripes. Weavers from San Antonio Aguas Calientes near the old capital Antigua use strong colors to make floral and geometrical patterns; in Nebaj in the northern highlands, tiny imaginary horses and birds are stitched.
"The huipil is important because it represents our shared history as Maya people," says Alejandra Micaela Ujpán, a weaver from San Juan La Laguna, a town on the shores of the volcanic Lake Atitlan known for its textile traditions.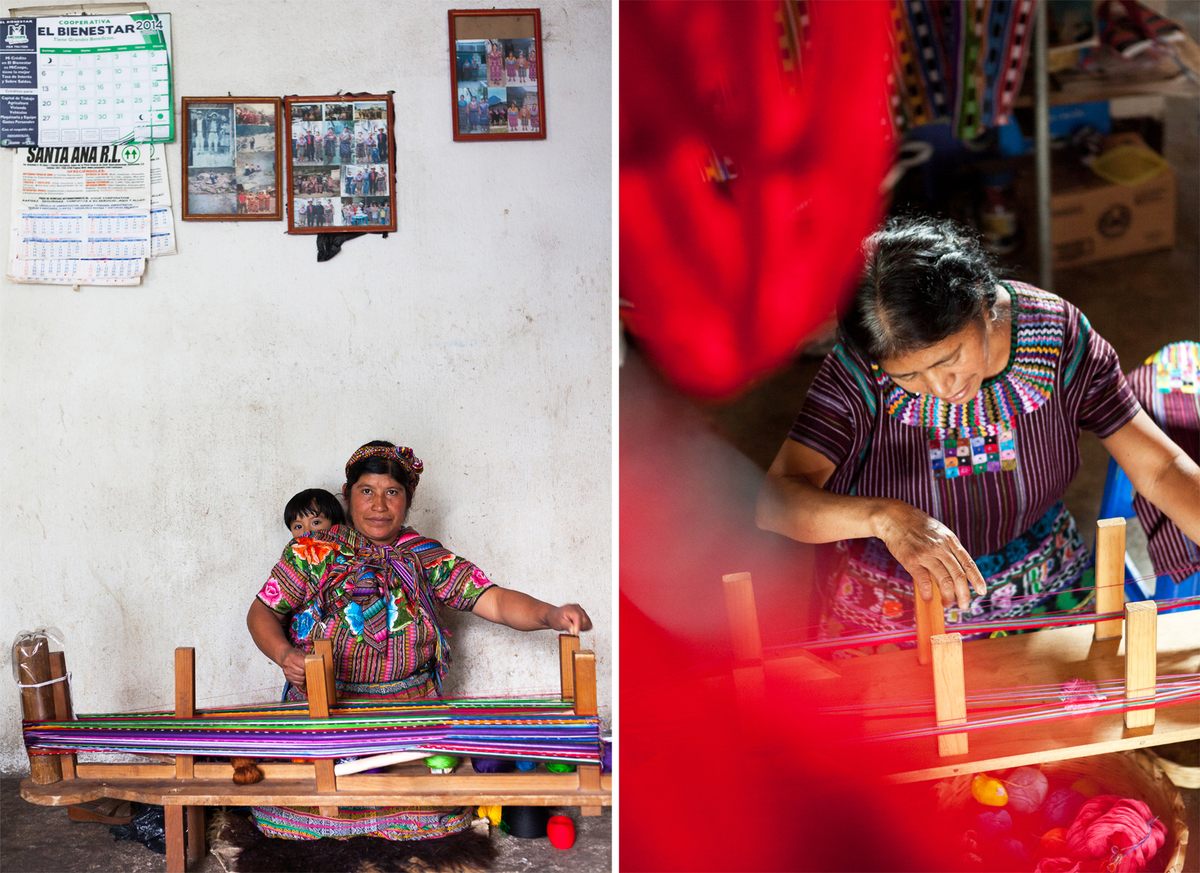 Guatemala is among Latin America's smallest countries, but has one of its largest indigenous populations: 40 percent according to official numbers, or up to 60 percent as per informal sources. During the conflicto armada, the civil war from 1960-1996, indigenous Guatemalans were targeted in the brutal state-led repression. There were massacres in many towns and villages, and a large majority of the 200,000 people who died during the war were Maya.
"My husband was one of the victims of the war. He was captured by the military, he still has traces of those wounds around his arms and legs," says Ujpán.
During the years of conflict, wearing traditional clothes came to be a dangerous act.
"If you wore the huipil it showed that you were an indigenous person, and people could identify where you came from. So many people stopped wearing them at that time," says Ujpán.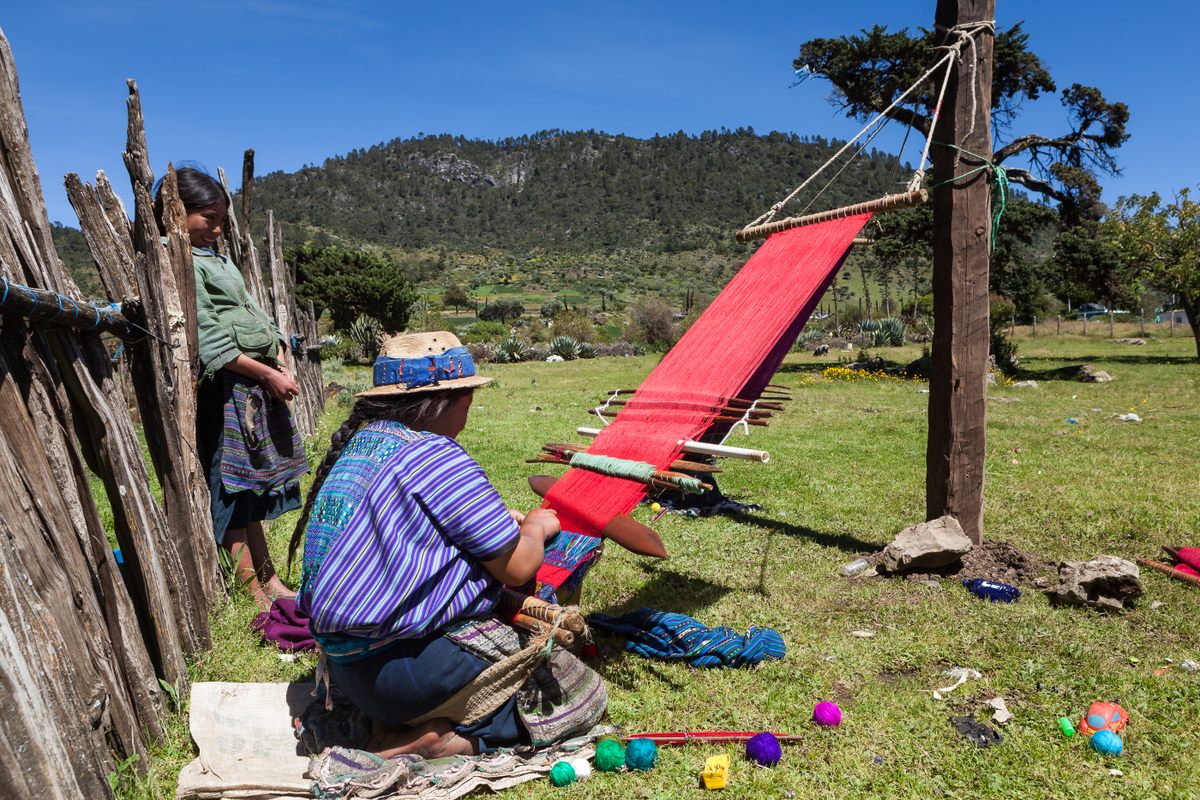 She holds a thick huipil in her hands, with finely embroidered details around the collar.
"The green color represents the mountains, the blue symbolizes the lake. And the pattern around the neck is a rainbow, all huipils here have it," says Ujpán.
Other towns around the lake decorate their huipils differently. Santiago Atitlan, just a short boat ride away, is known for its elaborate flowers and birds; Santa Cruz La Laguna, on the northern shores, for a pattern symbolizing the sun reflected in the water.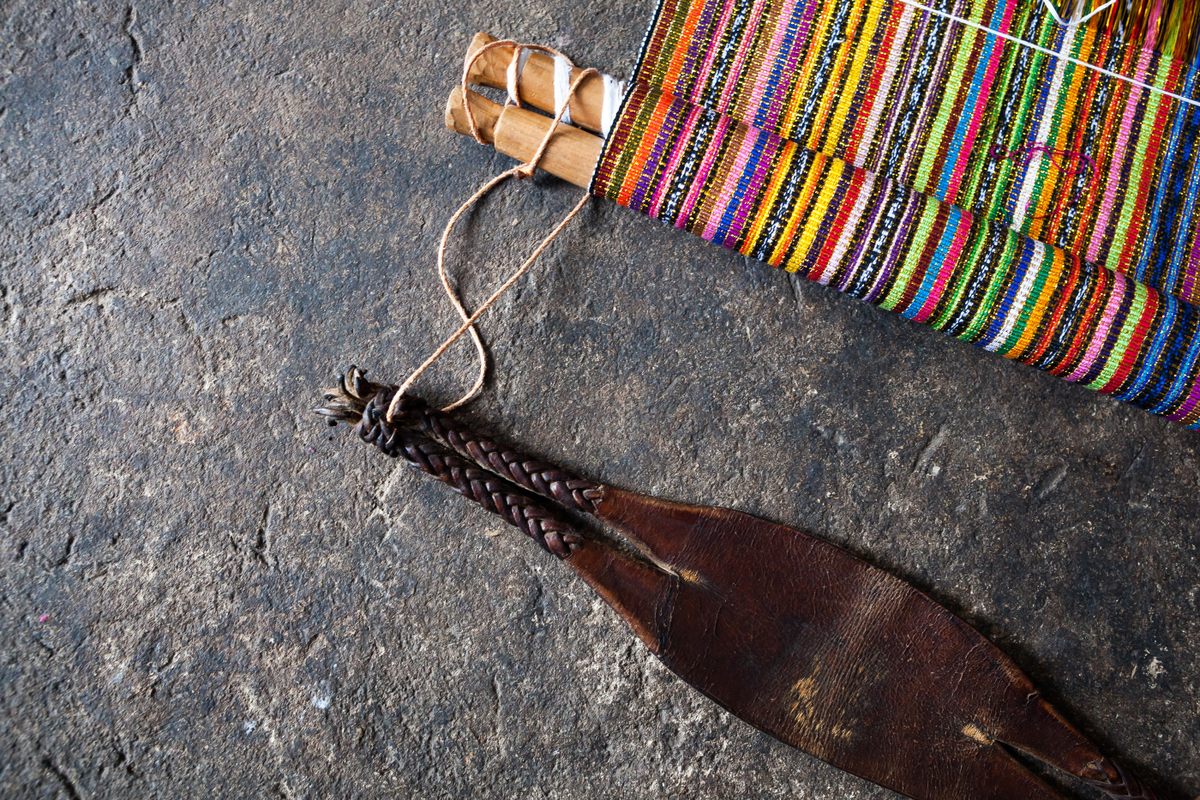 This kind of symbolism has always been used by Maya weavers in their work. They have imitated the shapes of rivers and mountains, or animals like the snake and eagle—often conveying sacred or spiritual meanings. Objects like combs and scissors have been used to signify the mundane and the everyday. Different variations of the zigzag patterns have been woven all across the country—in some places to represent mountaintops, in others the ups and downs of life—as have the tree of life, a symbol used by nearly all the world's civilizations.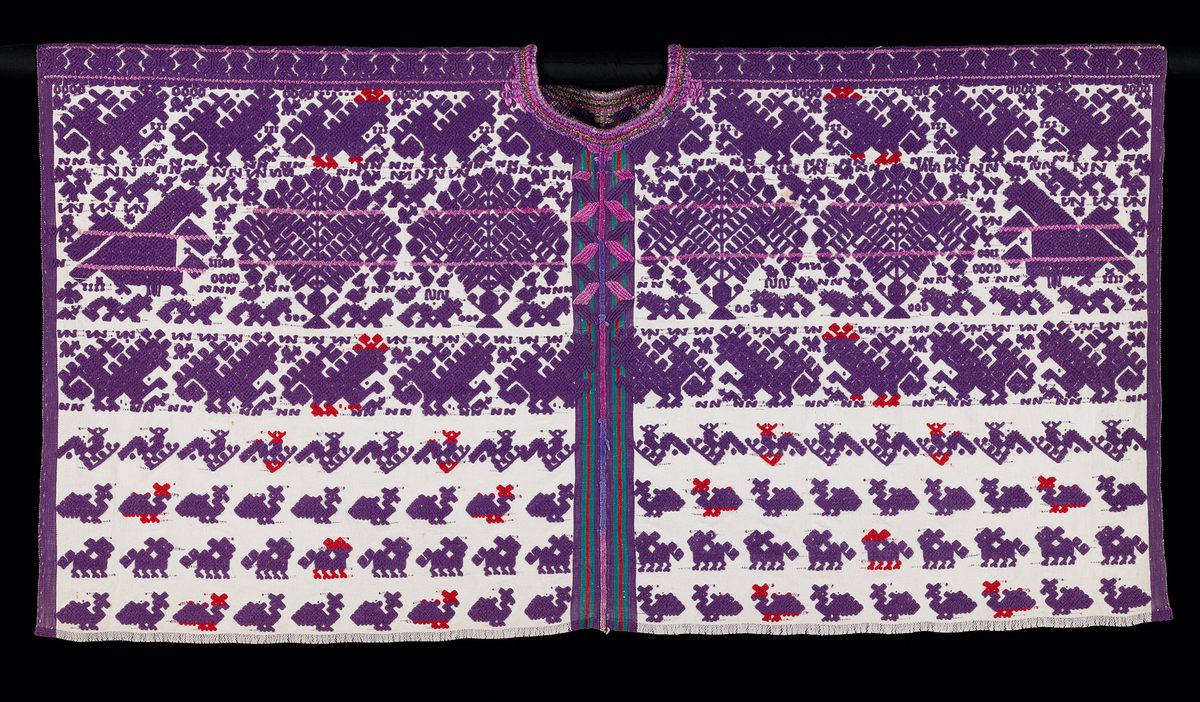 In Mexico, weavers of the mountainous Chiapas region also incorporate spiritual symbols and patterns from nature. Frida Kahlo often wore clothes from her mother's native region of Tehuantepec in coastal Oaxaca, and painted many portraits of herself in the dress.

Ujpán takes out examples of older huipils, belonging to her late mother and grandmother. They are heavy but soft from years of use, and have less radiant colors.
"The villages at that time didn't have access to different colors. My mother used to go with kayak to the market to buy material," says Ujpán.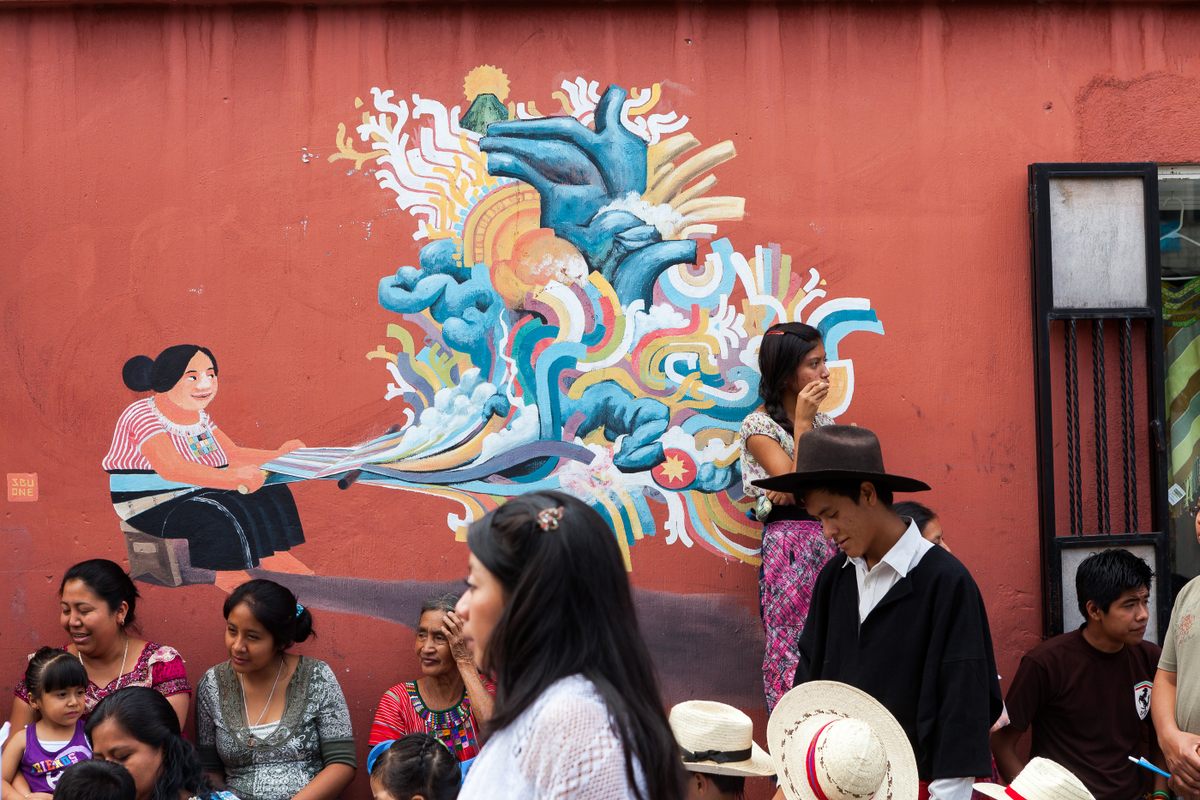 The road leading down to the lake from her house in San Juan La Laguna is lined with small shops selling bags and ponchos to tourists. Maya art is often used to present an image of Guatemala as a tourist destination, and textiles play a central role in that.
"There is a folklorization of our textiles happening. The ministry of tourism photographs women in traditional clothes and uses it for campaign material, but they don't provide people with their needs," says Ixquik Poz, a lawyer from Zunil.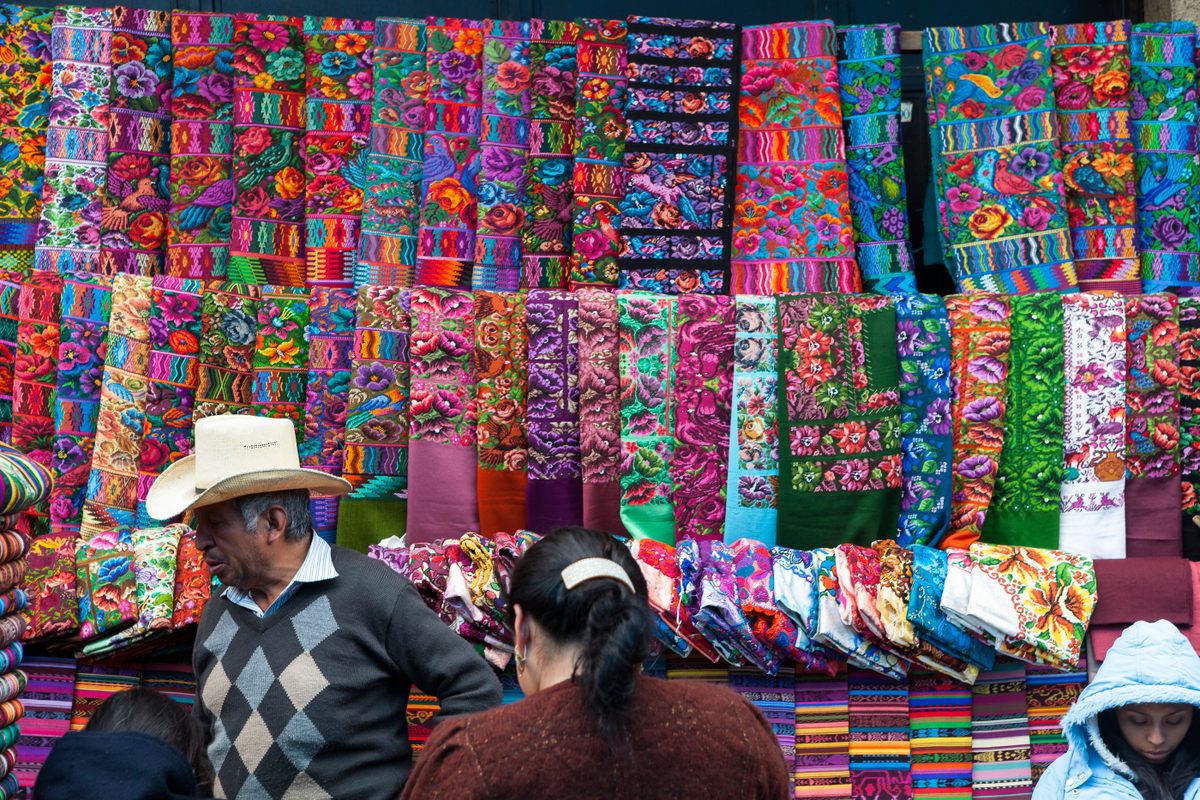 Weavers have started demanding reforms to Guatemala's intellectual property laws, such as making sure that profits from traditional textiles go back to the craftspeople and that credit is given to the creators of the indigenous designs. A group called AFEDES (Asociación Femenina para el Desarrollo de Sacatepéquez) filed a petition to the Constitutional Court, which in 2017 ruled in their favor and urged Guatemala's Congress to legislate protection of these intellectual rights. Legal battles have been fought elsewhere in the region too: In Mexico, indigenous artisans won against a department store that used traditional iconography on a pair of shoes.
"Our ancestral knowledge and our weavings are tied together, we want to share it with the world, but in a fair manner, with rules that are clear," Angelina Aspuac from AFEDES said in a public hearing.
In recent years, many women in Guatemala have started dressing in a new way, mixing clothes from different indigenous regions in what is known as the pan-Maya style. Nobel laureate and indigenous rights advocate Rigoberta Menchú Tum was one of the first to champion it.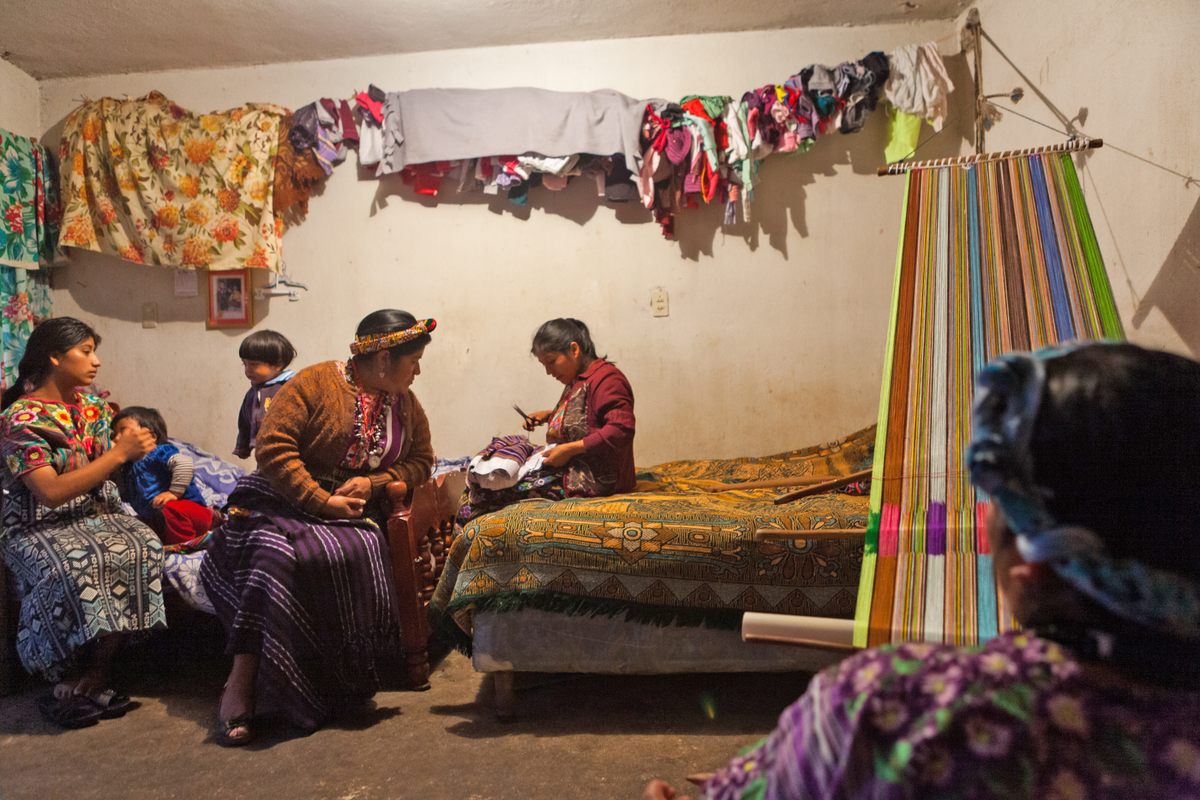 "She may wear a huipil from, say, San Martin Chilotepequez together with a skirt with a generic pattern and a wrap-around headcloth from Chimaltenango. That way she is not representing her own village but the entire Maya people," says Barbara Knoke de Arathoon, a textile expert who has authored several books about Maya fabrics.
"It is fashion, but also a way to convey unity and sisterhood."
It is perhaps this, the way in which the huipil forms a bond of connection, which gives the garment its power. In a country where indigenous culture remains marginalized, the huipil manifests its worth and value.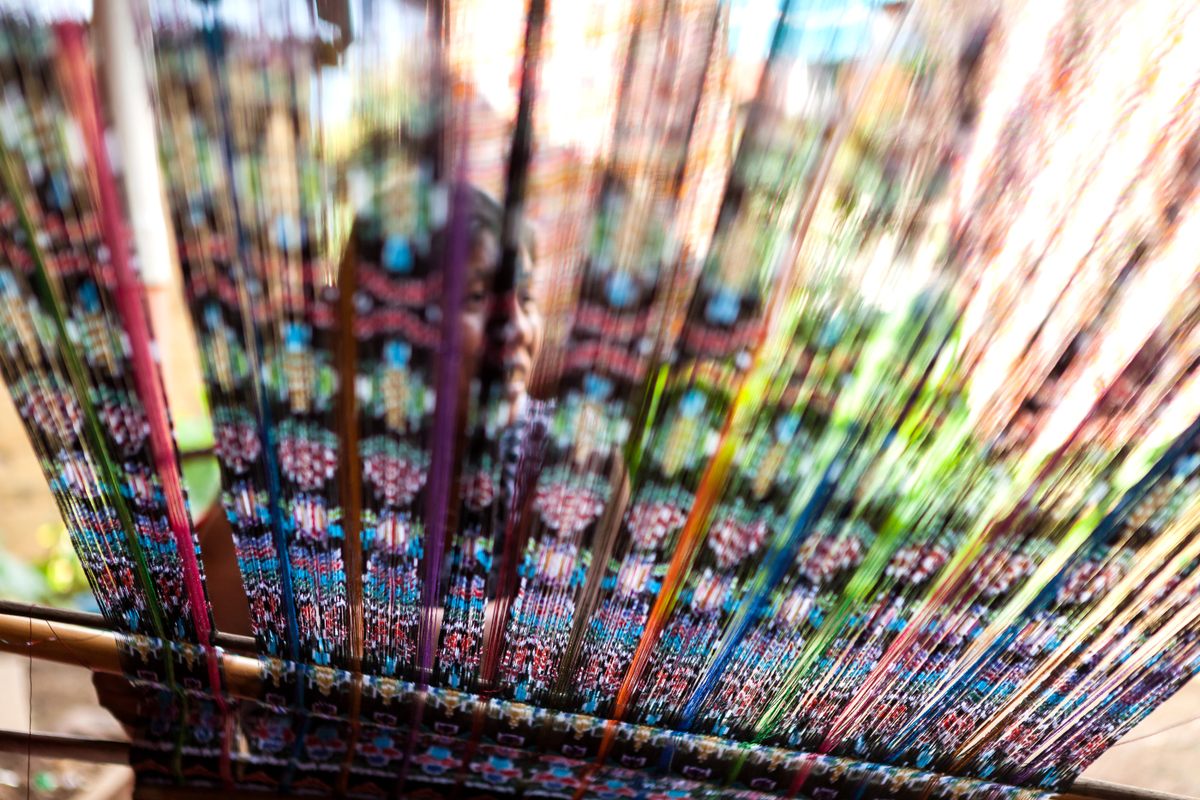 Xivir and Ujpán both use huipils daily. Xivir wears one in many shades of pink and yellow, with machine-stitched decorative embroidery attached to its back and front. Machine-made huipils are becoming more and more common among Guatemalan women, not least since it significantly takes down the price of the huipil and makes it more affordable. Ujpán wears a more traditional huipil, woven entirely by herself. It has the typical rainbow of San Juan La Laguna around the neck, embroidered in a variety of bright colors.
"But I wear things from other places in Guatemala too, from any region and community. To me there is no style that is more beautiful than the other," she says.
"It is all work from a Maya woman, and that is why it is valuable to me. This is how we preserve our culture: with our hands."