Embracing the Mysteries of a Trove of Hungarian Photos, Rescued From the Dustbin of History
Glimpses of a century of everyday life.
The woman with the fashionably-angled hat looks wary and weary, as she sits next to a decorated soldier, preoccupied, it seems, with his hands and thoughts. His beer is almost empty; she doesn't seem to have one, or has she pushed that fuller glass aside? Are they preparing to dine in the tent? What is the occasion?
Many of the photos in the exhibit Every Past Is My Past carry a similar air of mystery. Curated from Hungarian online archive Fortepan, this collection started with images found in the trash in the late 1980s, by Fortepan founders Miklós Tamási and Ákos Szepessy. Many of the pictures, which have since been augmented by many more from other sources, have no captions or identifying information—no explanations. These are moments of everyday life from throughout the 20th century, frozen in time and often open to interpretation. We'll never know what the woman in the hat is waiting for.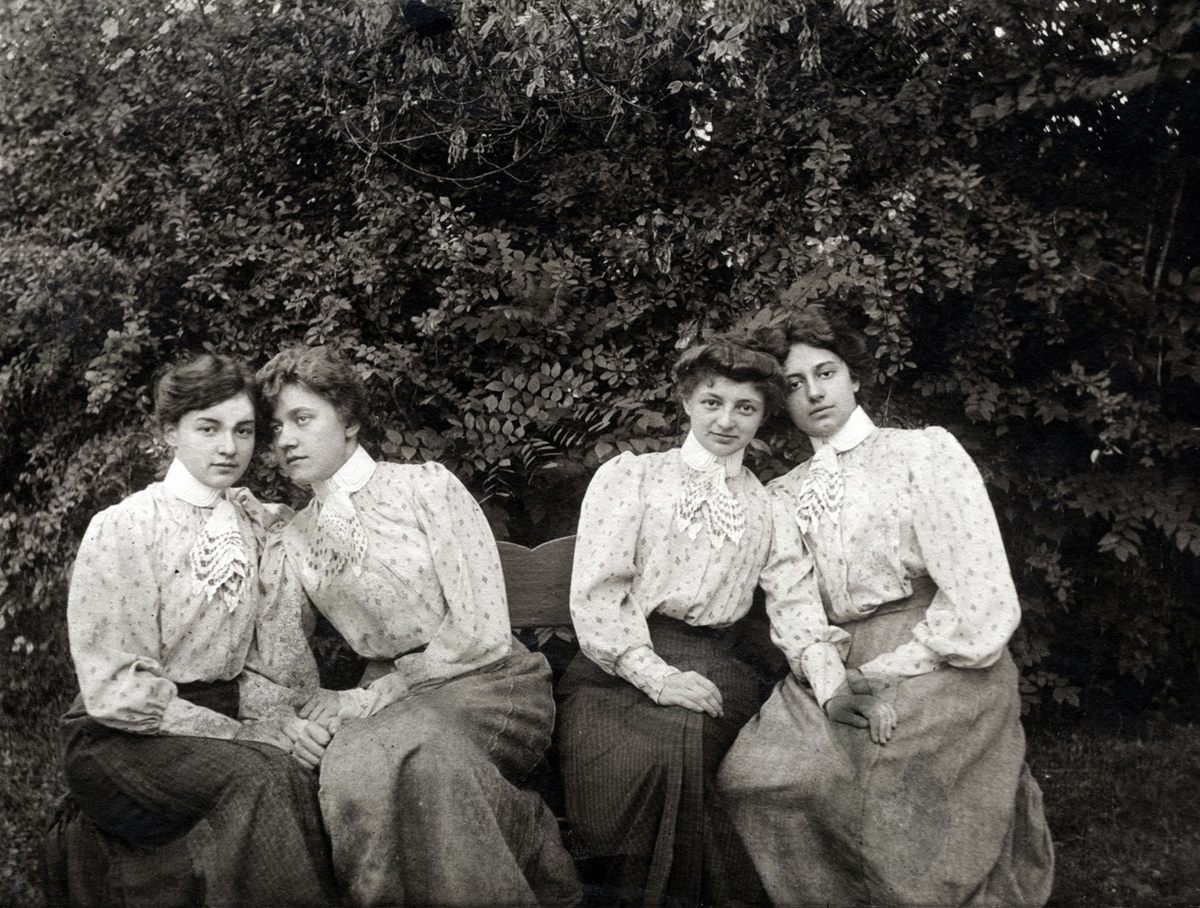 Every spring in Budapest there is a tradition called lomtalanítás, in which everyone throws their garbage out on the street, creating a hellish trashscape for sanitation workers and a playground for dumpster divers. "Walking through Budapest at the height of lomtalanítás days is an experience akin to setting out into a post-apocalyptic city where no apocalypse has occurred," writes Nick Robertson in an article on We Love Budapest, "… sidewalks are buried under meters-high mounds of myriad junk, forcing pedestrians to wander down the middle of the road in a muddled haze."
For decades, these "junk clearance days" declared by city officials have allowed people to chuck anything they don't want, from a year's worth of newspapers, to yesteryear's furniture, to appliances that haven't worked for years—without limit or cost. People place their items out well before the appointed date, when trucks come through and clear everything out. The period leading up to this are a bonanza for scavengers, scrap metal collectors, artists, and other enthusiasts of the discarded, such as the founders of Fortepan (which is named for a discontinued brand of Hungarian photographic film).
The rescued snapshots offer glimpses of ordinary moments, across a wide range of Hungarian life. One image shows four uniformly dressed young women from 1904 in a lush garden, leaning in and touching heads. Another depicts the festive solidarity of Hungarians attending a parade to celebrate their version of Labor Day, May 1, in 1957, complete with balloons and streamers. A more sobering scene shows us the cool gaze of a Soviet soldier in a wrecked Budapest during the last year of World War II.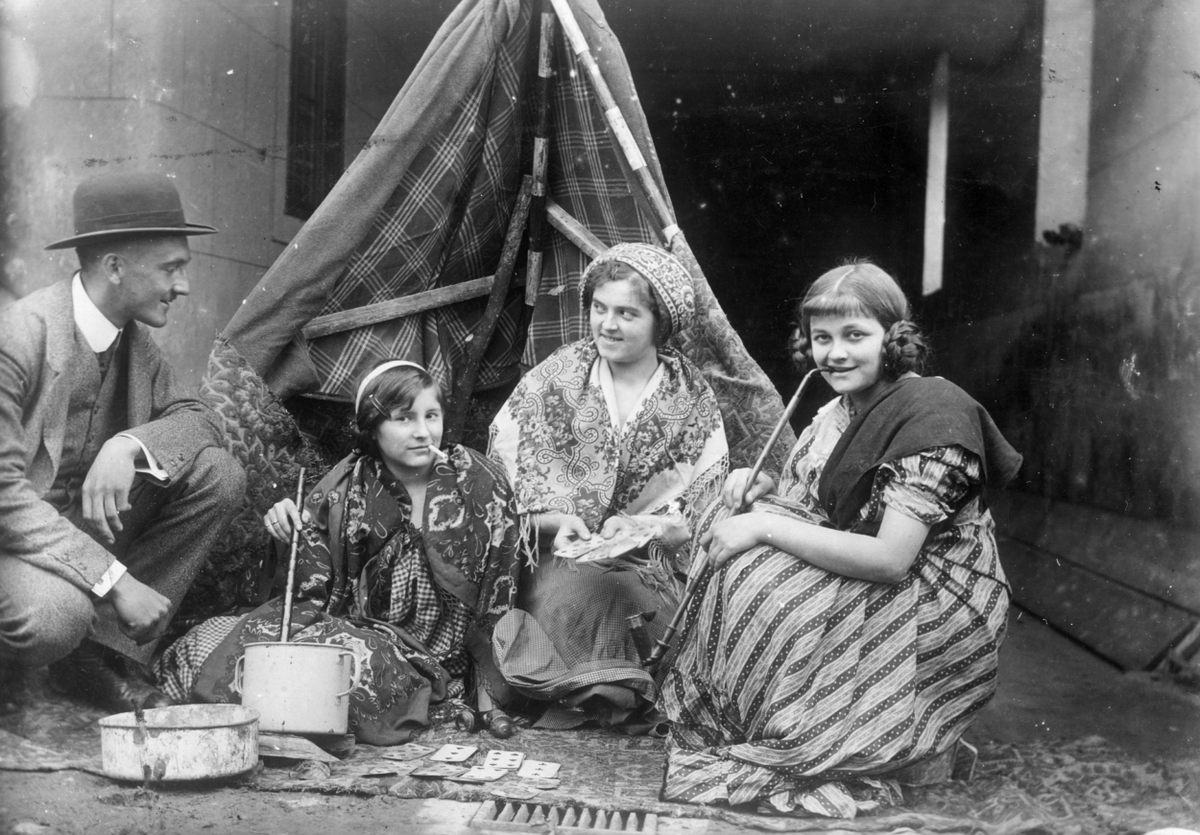 First launched online in 2010 with 5,000 found images from lomtalanítás and rummage sales, Fortepan now contains more than 115,000 photographs, thanks in part to a continuous stream of donations from individuals and institutions. According to Fortepan's editor and manager András Török, the message of the photos is resilience, how the "private drive to live a happy, full life was hindered, but not blocked, by the terrible 20th-century Hungarian history."
Besides providing a wealth of fascinating stories and curious little mysteries for browsing, the archive is community-based, which is atypical of such historic collections. Registered viewers can tag and add keywords to images for all to see, or chat in forums about attempts to identify locations in the pictures. Hungarians have written letters to Fortepan expressing surprise at seeing a friend, relative, or even themselves in an old photograph. Fortepan also offers all of their materials to download and use for free. Fortepan is so popular that a sister website, focusing specifically on Iowa, launched in 2015. Török hopes that "archives, all over the world will sooner or later adopt our approach."

Every Past Is My Past is on exhibit at the Hungarian National Gallery through August 25, 2019. Atlas Obscura has a selection of images from the archive.