The Forced Relocation of the 'World's Best Hot Dog Stand'
After 80 years in one spot, runaway development has pushed a Reykjavík institution across the street.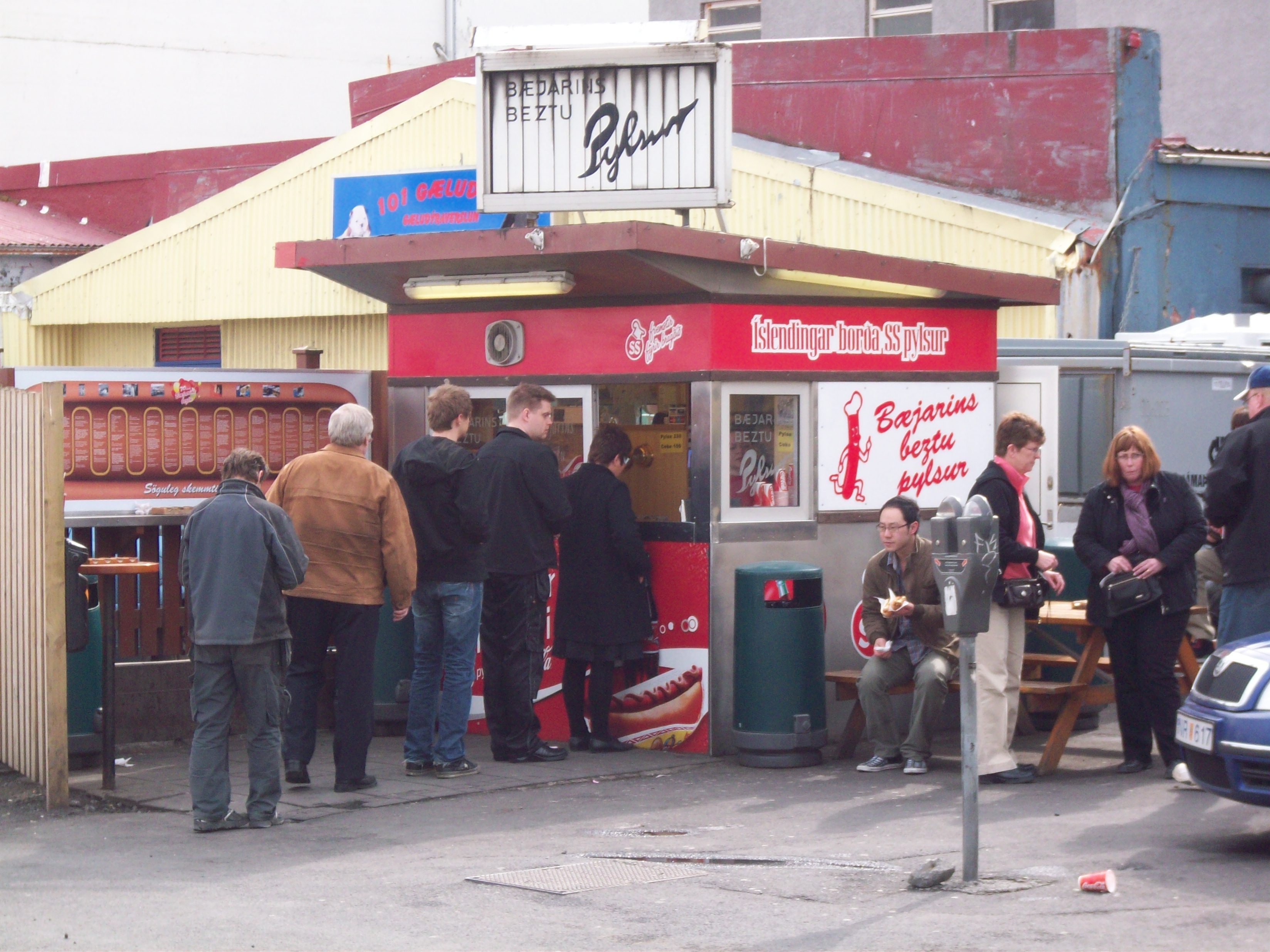 Since 1937, visitors and locals alike have flocked to a humble food stand, Bæjarins Beztu Pylsur, in the center of Reykjavík, for a hot dog rumored to be the world's greatest. It combines a triumvirate of meats (lamb, pork, and beef), two kinds of onions (crispy fried and raw), and a couple of distinctive condiments. But the rapid development and change that's overtaken Iceland's capital is about to impact this culinary ritual.
Well, sort of. Bæjarins Beztu Pylsur ('The Best Hot Dogs in Town") is relocating—across the street, and temporarily. The metal stand has stood on the corner of Tryggvagata and Póstshússtræti through eight decades of Icelandic history—through a Cold War, a World War, at least one financial crisis, and even the legalization of beer (1989!). Until now, that is. A flashy new multipurpose retail, hotel, and residential complex is forcing a temporary move. It seems a minor inconvenience, but it is troubling many who are concerned about the pace of development and gentrification in the city.
Why do people feel so strongly about Bæjarins Beztu Pylsur? There's the history, sure, but the secret might also lie in the toppings. Even the ketchup is distinctive: It's apparently made with apples rather than sugar. And the special sauce, remolaði, is the Icelandic cousin of France's remoulade, a mayonnaise-based sauce spiked with pickles, vinegar, and onions.
Thankfully, the move won't be permanent. "We hope to be back at our normal location before Christmas," Guðrún Kristmundsdóttir, the owner's daughter, told mbl.is. But the other changes to Reykjavík will be.
Gastro Obscura covers the world's most wondrous food and drink.
Sign up for our email, delivered twice a week.