Send Us Your Ideas for Dealing With Minnesota's Rogue Bog
A floating menace in a lake needs your attention.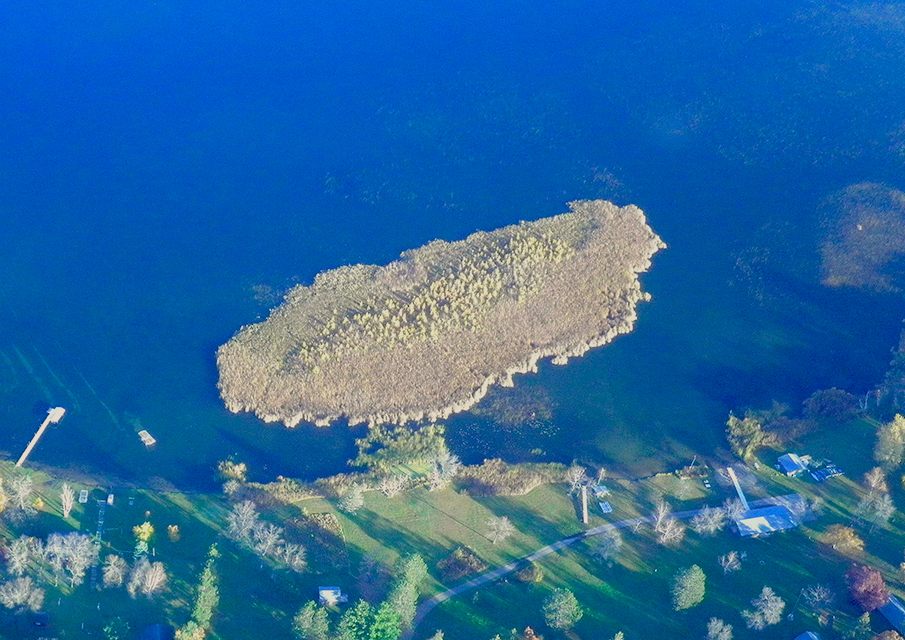 Minnesota has a bog problem. After we ran writer Andrea Appleton's story about "The wild beast of North Long Lake," a four-acre, floating peat bog that has been causing havoc recently, our readers were eager to offer some ad hoc solutions for how to deal with the troublesome natural phenomenon. And we want to hear more!
The giant roving island naturally detached from its former home, bound to the shore near a summer camp, and has bounced around the lake. At nearly 30 feet thick in places, it destroyed residential docks and boat lifts. Though it has come to rest back at the summer camp's swimming beach, the bog requires a more permanent solution, before it drifts off to cause more damage.
"I come right out and admit, I am not an engineer," says Randy Tesdahl, the head of the American Legion in Minnesota, who helped devise the current plan for dealing with the bog, and who spoke with us for an update. Tesdahl and company's current plan is to lasso the whole thing with chains, swing it towards a less intrusive part of the lake, and stake it in place. It's an ambitious plan, but the whole community is pitching in. Along with the North Long Lake Association and the Department of Natural Resources, Tesdahl and other members of the Legion plan to complete the operation in a single day. If he gets his way, there will even be a volunteer breakfast in the morning and a celebratory barbecue at night. "I'm a retired marine, and I know that if everybody pulls together, humanity can do some pretty cool things."
If this bog were in your backyard, how would you deal with it? Would you try to blow it up? Let it wander the lake as a floating reserve? Scoop it up with a giant plane? Give us your ideas of how to deal with such a unique problem below, no matter how silly or strange. We'll collect the best and post them in a later article!
If you have an idea of your own to share, head over to our community forums and tell us about it!