Inside the NSA's For-Sale Spy Town
It can be yours for only a few million bucks.
Last week, nearly two dozen potential buyers showed up for a remote open house in Sugar Grove Station, West Virginia. Unlike typical open house-goers, though, they weren't planning to buy a home. They wanted the whole town.
From the road, Sugar Grove Station looks like many of the other small towns that break up the forests in this part of West Virginia. There's a bowling alley, a car wash, and a hotel. The town has the ability to generate its own electricity and pump its own water.
But Sugar Grove Station isn't like the other towns. There's a fence around the entire 123-acre town, and guard booths at the entrance. That's because Sugar Grove Station was a base run by the Navy and the National Security Agency to monitor communications sent to the East Coast.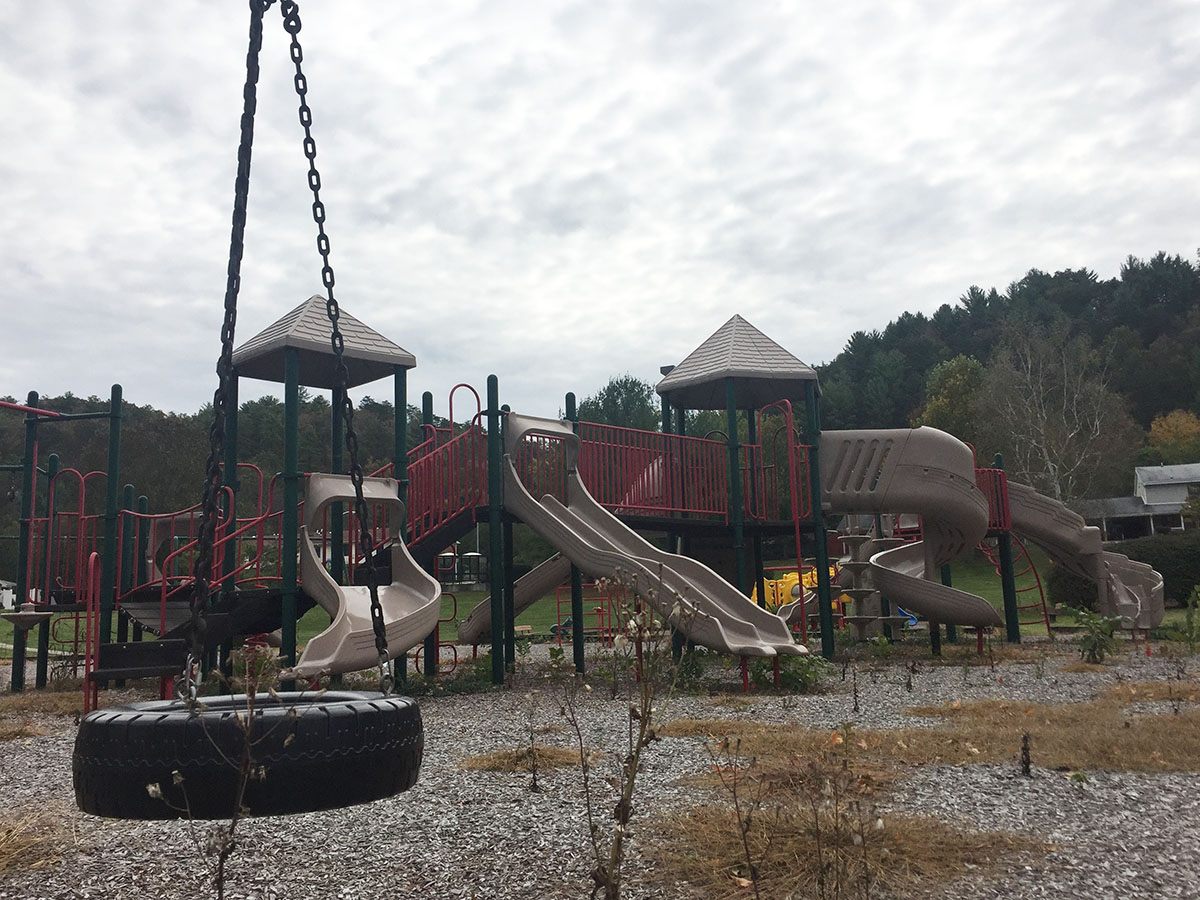 Operations around Sugar Grove have also been tied to the NSA's controversial ECHELON surveillance program, according to National Security Archive researchers. The top-secret program was created during the Cold War to monitor Soviet and Eastern Bloc communications, but later evolved into a global interception and data harvesting system.
After being shut down last year, the spy town can now be yours—for a couple of million dollars.
Once home to some 400 government employees and their families, Sugar Grove Station's only residents a year after it was decommissioned appear to be spiders and a particularly brazen groundhog. The spying activities have moved on, some of them to a related nearby base that's still operational.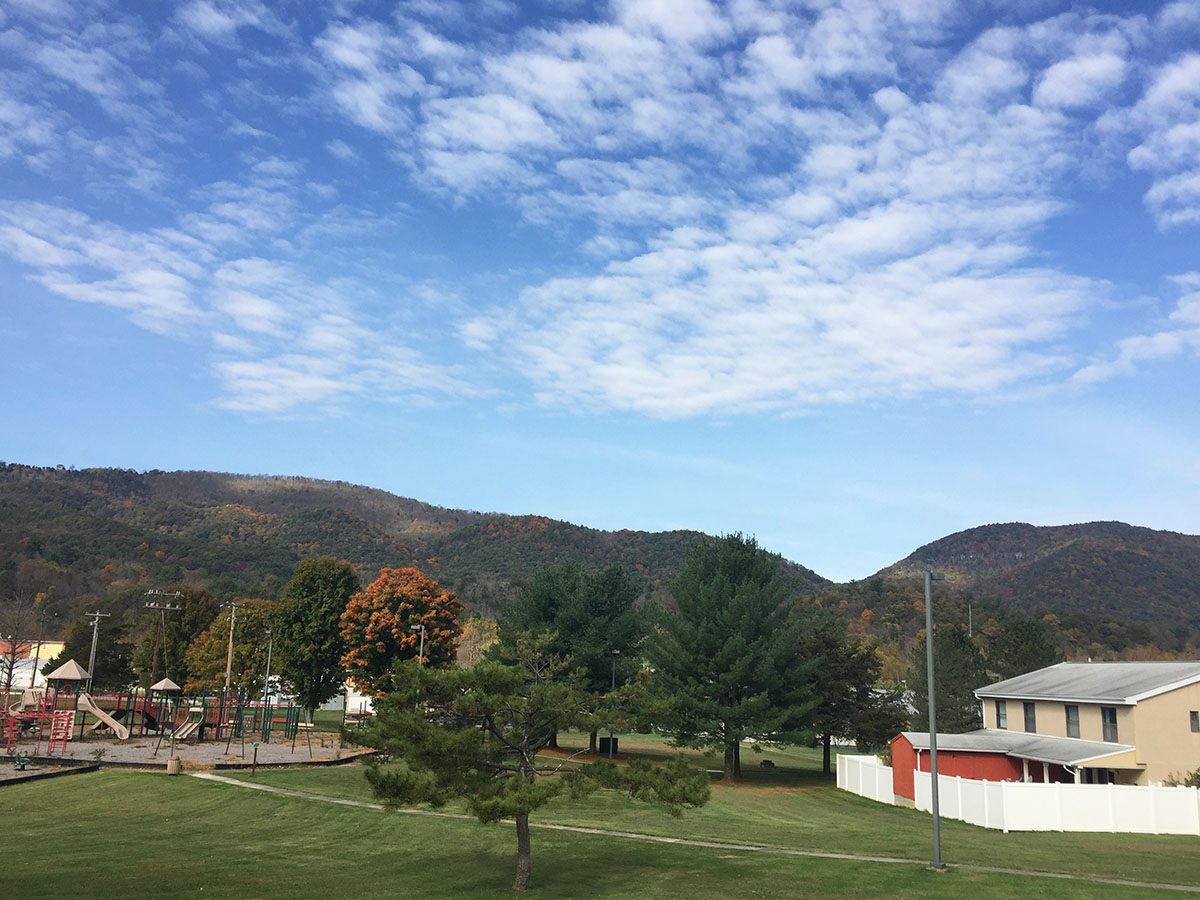 That leaves a whole lot of empty buildings, and not just ones related to the base's NSA operations. The challenge of keeping hundreds of employees busy in the middle of West Virginia's forests means that these days, Sugar Grove Station looks like a particularly desolate summer camp. The town has a swimming pool, tennis courts, a playground—even a Frisbee golf course.
Other parts of the base still show evidence of when the town was still operational. Navy plaques hang on the walls, while the base's indoor basketball court has a mascot—a ram holding an anchor—and a chart with the names of the town's forgotten basketball stars. One building has a wave pool, although heads up to potential buyers: it probably leaks.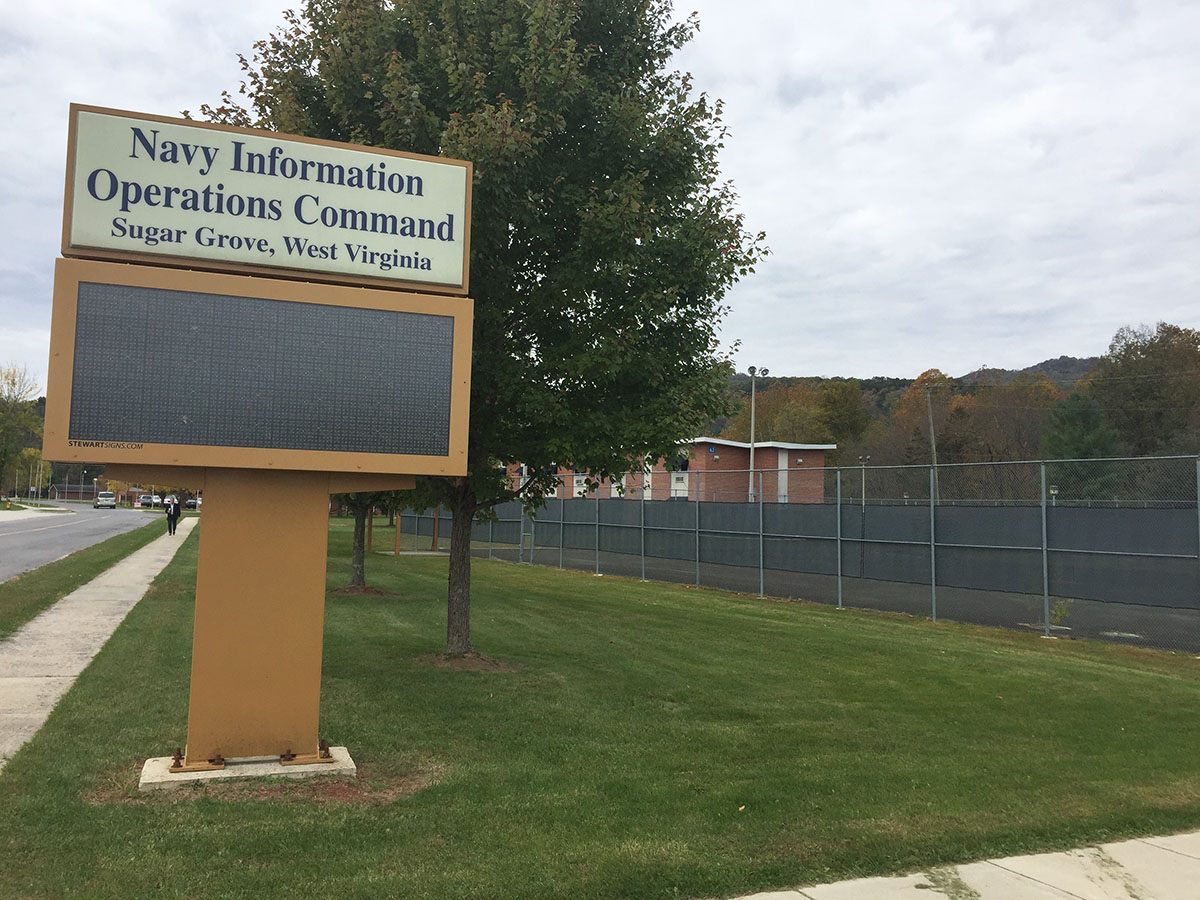 The government shut down Sugar Grove Station in Sept. 2015. The NSA's reasoning was characteristically cryptic, saying publicly only that they no longer needed the site. After an initial sale by the General Services Administration in July ended with a $11.2 million winning bid, but failed to find a buyer who could complete the sale, the whole town—valued at around $16 million in local tax assessments—is back on the auction block.
Anyone who buys Sugar Grove Station will have to deal with a big problem: cell phone service. It's situated in the National Radio Quiet Zone, a 13,000-square-mile mile area surrounding the Green Bank Telescope where electronic transmissions are strictly regulated.
That electronic quiet made it easier for the base's occupants to spy on transmissions headed to the East Coast, and it makes the area a haven for so-called "electrosensitives" who claim they're made ill by cell phone or Wi-Fi transmissions. (Researchers who study the condition are more skeptical).
At Sugar Grove Station, meanwhile, the Quiet Zone means that cell service is all but nonexistent. While the town exists outside of the 10-mile area around the telescope, any attempt to set up a cell tower would require input from the Green Bank observatory to make sure its transmissions wouldn't interfere with the telescope. Sometimes, according to a Green Bank spokesman, that can be as simple as changing the design on an antenna.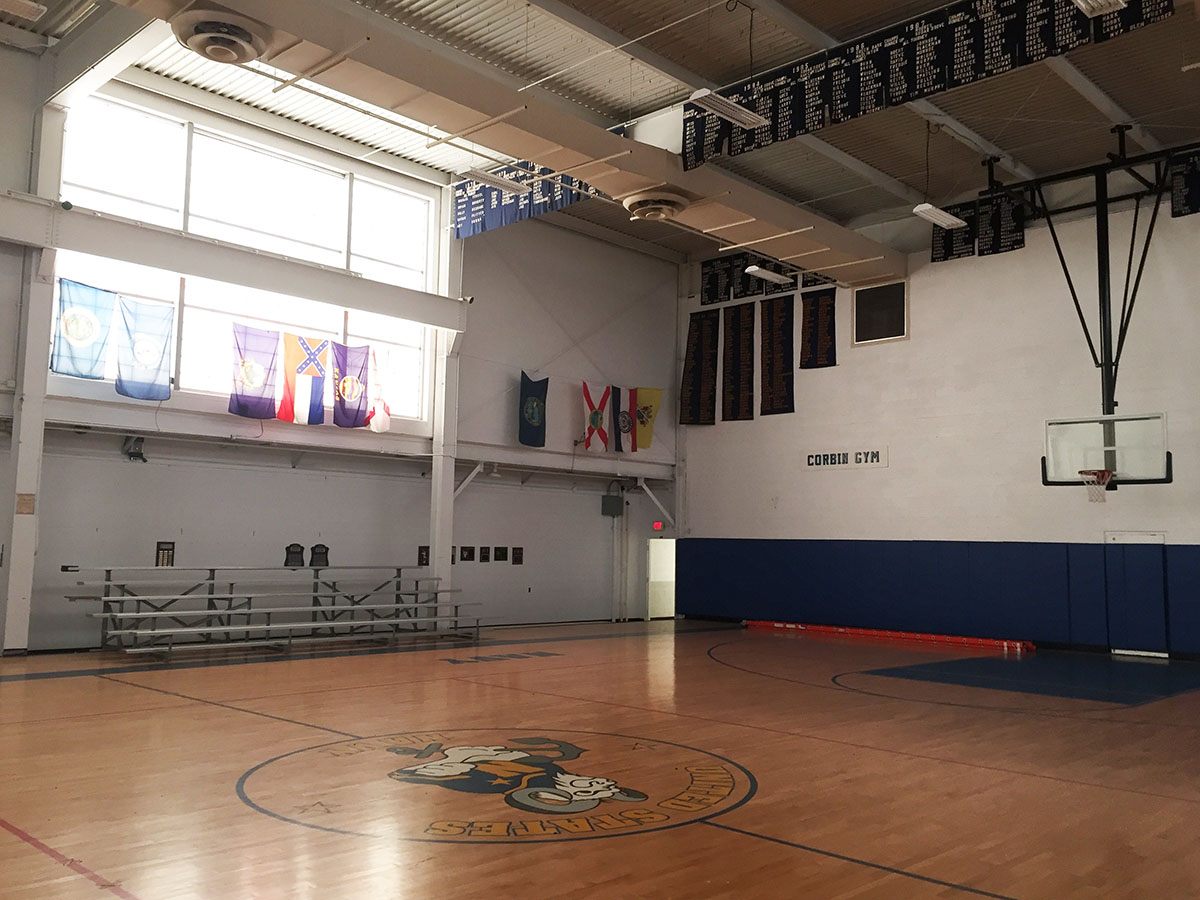 With its 80 townhouses and multitude of other buildings, Sugar Grove Station could definitely be…something. West Virginia politicians worked to find some use for the site that would bring jobs after the area after other military agencies opted against taking it over. Various government agencies have considered it for everything from a women's prison to a temporary site for unaccompanied immigrant children.
The problem is that Sugar Grove Station—about an hour's drive from Harrisonburg, Va. and two hours from West Virginia's capital—isn't really close to anything.
What do you with an empty small town in the middle of nowhere? Apparently, think of more unorthodox options. Potential buyers have considered the site for corporate retreats, or transitional housing for veterans. No matter what ends up there, it can be well-protected from a fire—Sugar Grove Station has a very new fire station with space for as many as six fire engines.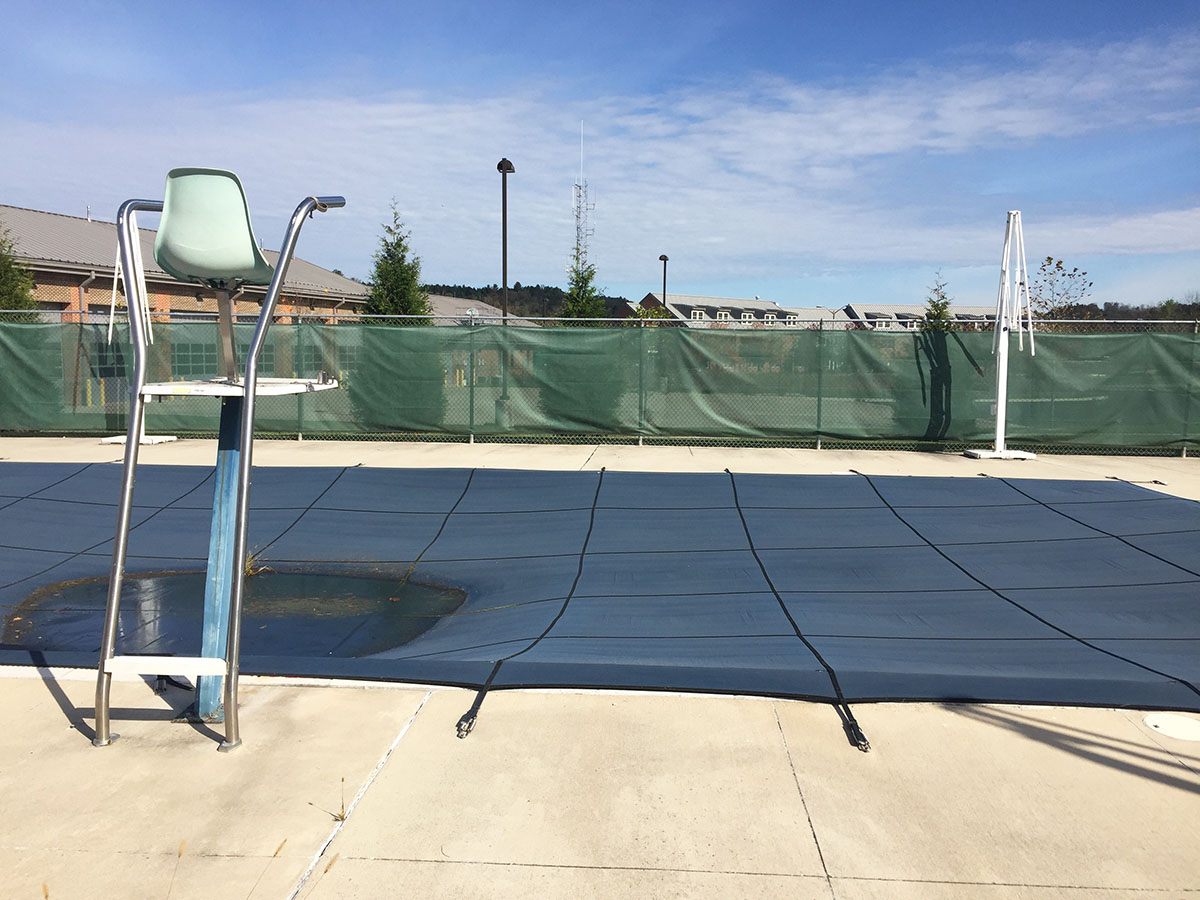 The town has even been considered as a potential movie set, says a spokesman for the General Services Administration, which is handling the sale. 
Walking through Sugar Grove Station's empty neighborhood, it's certainly easy to see it in a horror movie. An overgrown playground straight out of Are You Afraid of the Dark is surrounded by rows and rows of empty, identical houses. One house still had an abandoned lawnmower; another, a children's chalk drawing still on a brick wall.
While Sugar Grove Station has only been closed for a year, potential buyers got a surprise in the town's 45,000-square-foot hotel-style dorm. As they stepped into an elevator, caretaker Junior Smith warned them that the elevator hadn't been maintenanced in years.
"If it gets stuck, that's on you," Smith said.