Jupiter's Great Red Spot Just Got Its Close-Up
NASA's Juno spacecraft got within 5,600 miles of the Earth-sized storm.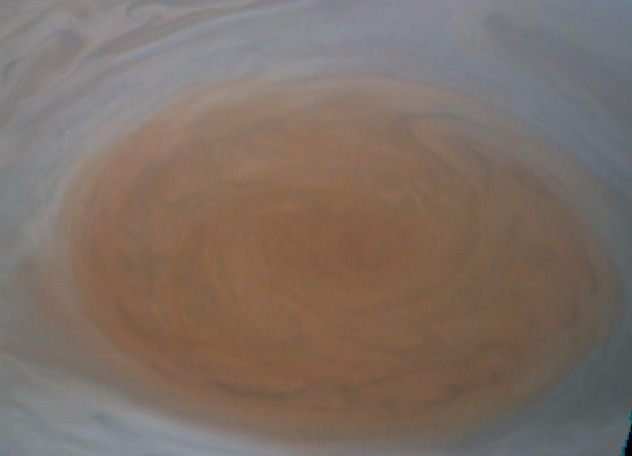 NASA's Juno spacecraft has been orbiting Jupiter since July 2016, orbiting the massive planet five times so far, and collecting a lot of valuable data in the process.
What Juno did Tuesday was for the data, but also for the spectacle, as it passed directly over Jupiter's most famous feature—the Great Red Spot—and took a ton of amazing pictures along the way.
The pictures were made publicly available on Wednesday, and while the raw images (like the one above) aren't so vibrant, several citizen scientists have enhanced their color and contrast to show off all the detail they contain from the Earth-sized, centuries-old storm.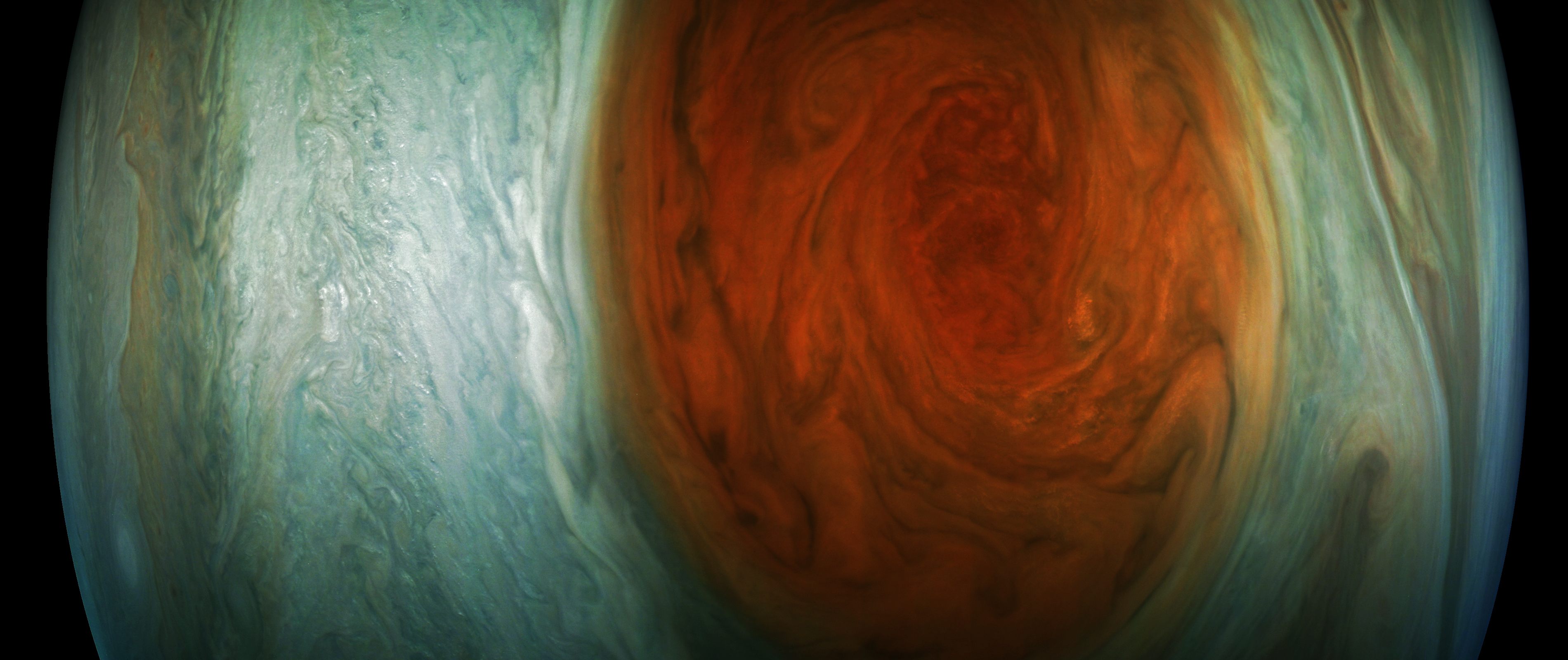 Juno flew as close as 2,100 miles from Jupiter's surface, and about 5,600 miles from the Great Red Spot, which is also sometimes called the Eye of Jupiter. It is completing its sixth orbit of the planet, the solar-powered craft will fly around six more times before steering itself to certain, planned death.
Below is another enhanced photo of the storm. Its creator, Jason Major, a graphic designer from Warwick, Rhode Island, told NASA about his inspiration. "I have been following the Juno mission since it launched," Major said. "It is always exciting to see these new raw images of Jupiter as they arrive. But it is even more thrilling to take the raw images and turn them into something that people can appreciate. That is what I live for."