Las Vegas Boulevard Just Took a Step Back in Time
The iconic, illuminated Silver Slipper has been restored to its original look.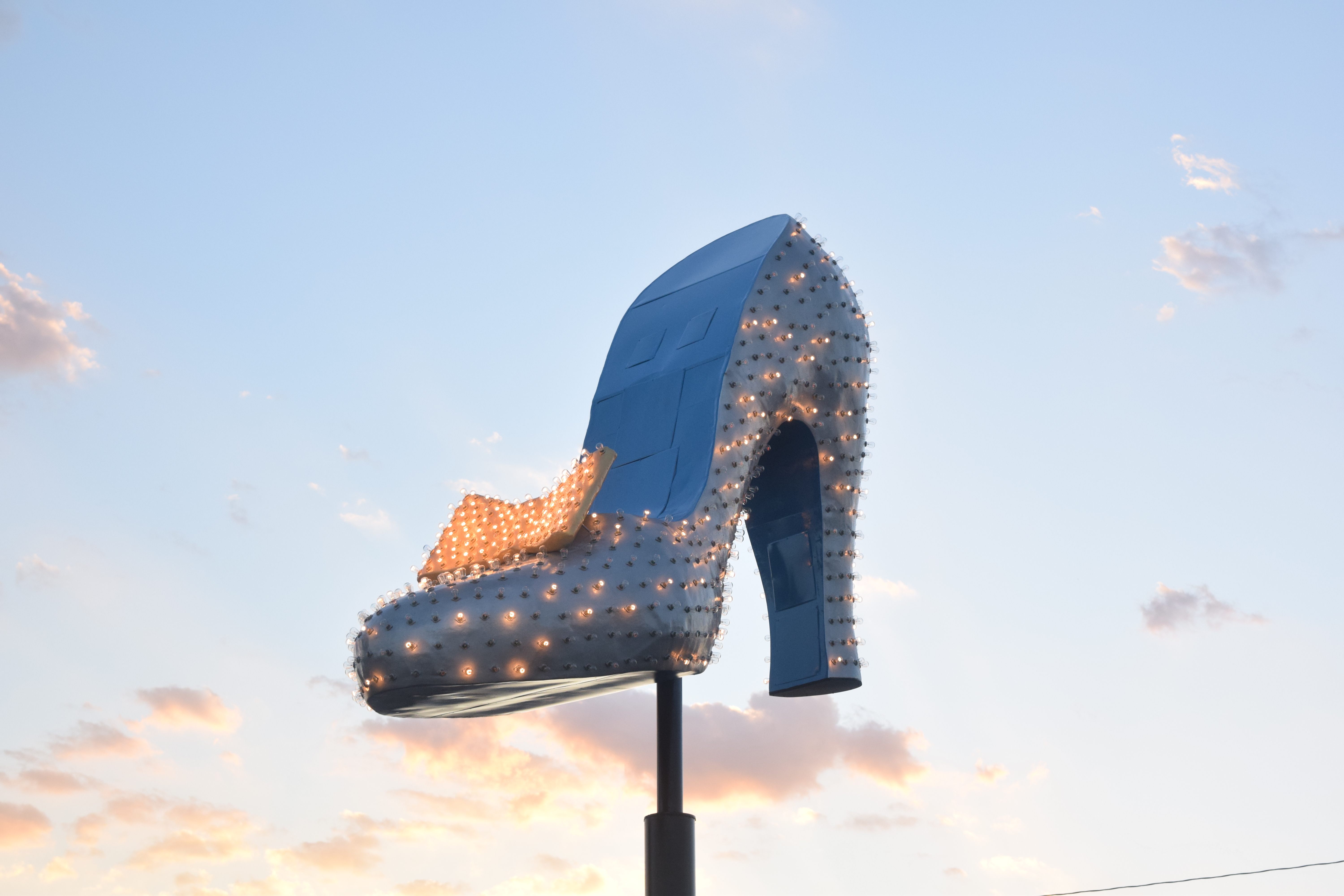 Sinners seeking a taste of old Las Vegas can now get one step closer, thanks to the just-completed restoration and repainting of the iconic Silver Slipper.
For decades the Silver Slipper—a 10-foot-tall, illuminated, rotating piece of ladies' footwear—adorned its eponymous casino with just the right whiff of desert decadence. Originally built in 1950, the Silver Slipper became particularly notorious among Vegas casinos in 1964, when it became the first popular one to be shut down for cheating, on the grounds that it used "flat dice" that made the valuable craps combination of six and one harder to roll.
It eventually reopened, only to draw the ire of eccentric aviation magnate and Vegas kingpin Howard Hughes, who owned the neighboring Desert Inn. The reclusive Hughes feared that a photographer was stalking him from inside the giant shoe. So in 1968 he bought the casino and turned off the slipper for good. The casino was demolished in 1988, and the slipper languished at the Young Electric Sign Company, which then donated it (and many other signs) to the Neon Museum's "Boneyard" of defunct Vegas signs.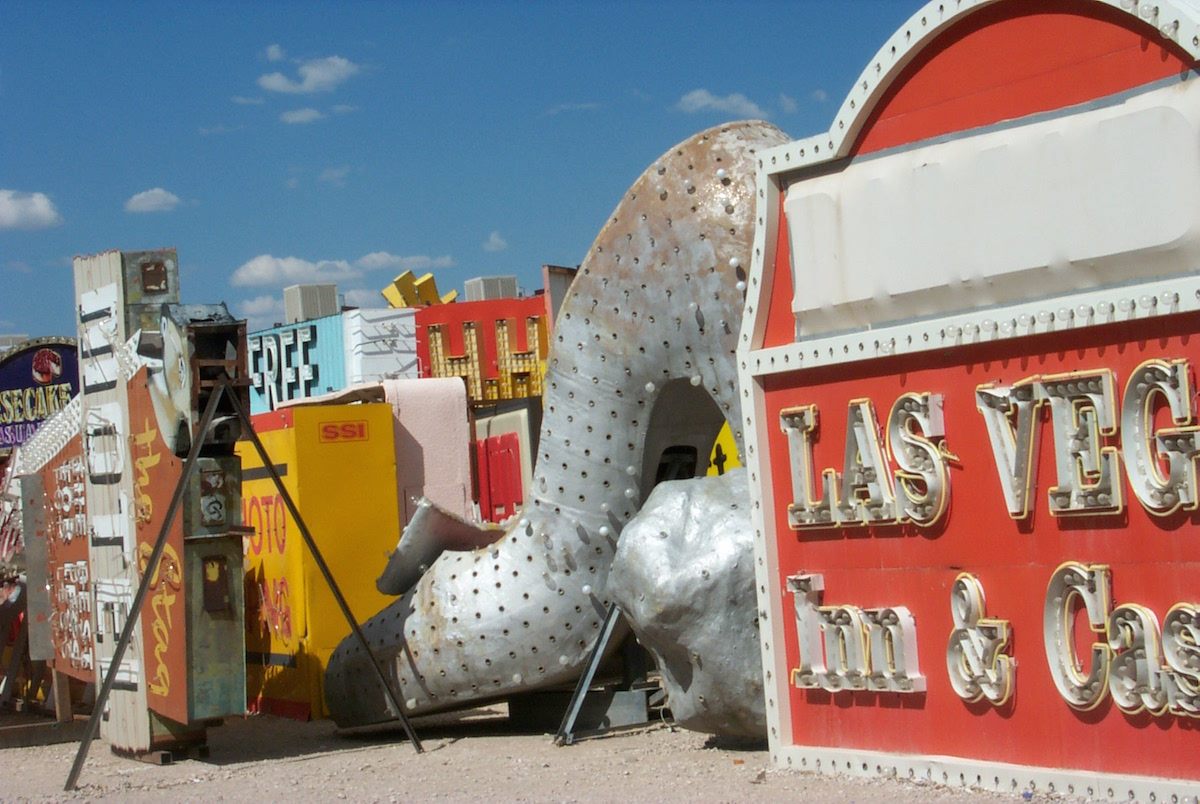 A collaboration between the City of Las Vegas and the Neon Museum, the Las Vegas Signs Project, has brought nine historic signs blazing back to gaudy life along Las Vegas Boulevard, including the slipper. (A single restoration can cost upwards of $50,000, according to the museum.) Since the early 1960s, the bottom and top of the slipper had been painted a very Vegas red, but the restoration team wanted to return the slipper to its original 1950s hues—silver, gold, and blue. Specialists from the Neon Museum selected the specific shade of blue after analyzing photos of the slipper from the 1950s and early 1960s. To ensure maximum accuracy, collections manager Tracey Sprague explains, the team compared paint samples to the photographs under natural sunlight.
The slipper's restored, cooler blue tone does seem to slightly de-Vegas the shiny high-heel, but it remains a metallic, historic pillar of illicit Americana.