Saving the World's Last 14 Loa Water Frogs
The endangered amphibians were found camped out in a lonely brown puddle in Chile.
The entire population of one of Chile's rarest frogs once lived quite happily—whatever happiness might look like for a frog—in a single stream. But years of illegal water extraction for nearby copper mining choked and dessicated the waterway, squeezing the Loa water frogs that managed to survive into a puddle roughly the size of a small bedroom. When scientists realized that the stream had almost disappeared, they acted fast to evacuate the last remaining Loa frogs—all 14 of them, according to a press release from Global Wildlife Conservation.
"What happened is a sign of the great threat that exists [for] all these high Andean frogs," Gabriel Lobos, an associate researcher at the Museum of Natural and Cultural History of the Atacama Desert, wrote in an email. "[It makes] the future very uncertain for these wonderful animals."
Loa frogs, or Telmatobius dankoi, are brownish and quite small. They can comfortably perch on a human finger, as they rarely grow longer than two inches.
The frogs' original habitat, which Lobos calls "Oasis Loa," was confined to a small canal by the Loa River outside the city of Calama in northern Chile. This kind of micro-environment is typical for South American water frogs in the genus Telmatobius, which live in the Andean highlands, many occupying single streams or lakes.
The Loa water frog is so rare that it wasn't officially described until 1999. The vast majority of the 64 recognized Telmatobius species are endangered.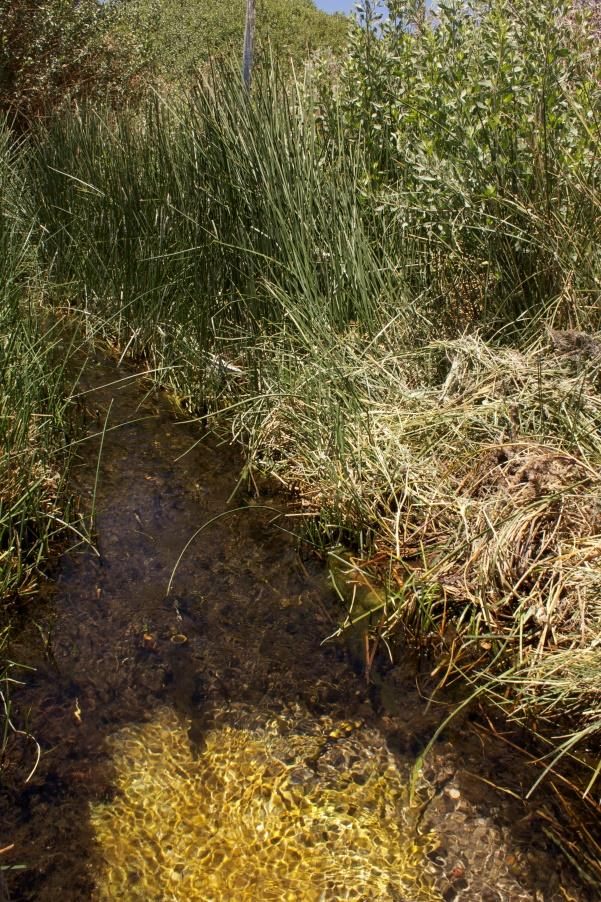 In late June, Andrés Charrier, a herpetologist from the Chilean Herpetological Association, wanted to show the Loa water frog to some colleagues. But when he arrived, he saw that the stream—once nearly 2,000 feet long—had entirely dried out. He didn't even find carcasses of frogs, meaning the area had been parched for a long, long time, as he told Global Wildlife.
Charrier returned to the site three days later, this time accompanied by Lobos and other researchers. They hunted around till they found a single pool, roughly a hundred square feet. "We searched between the mud and the water and could see that there were still a few frogs," Lobos says, noting the amphibians were dangerously thin, slow, and dehydrated. But the researchers—who forgot to bring Tupperware or any of their usual frog-collecting equipment—realized there was nothing they could do.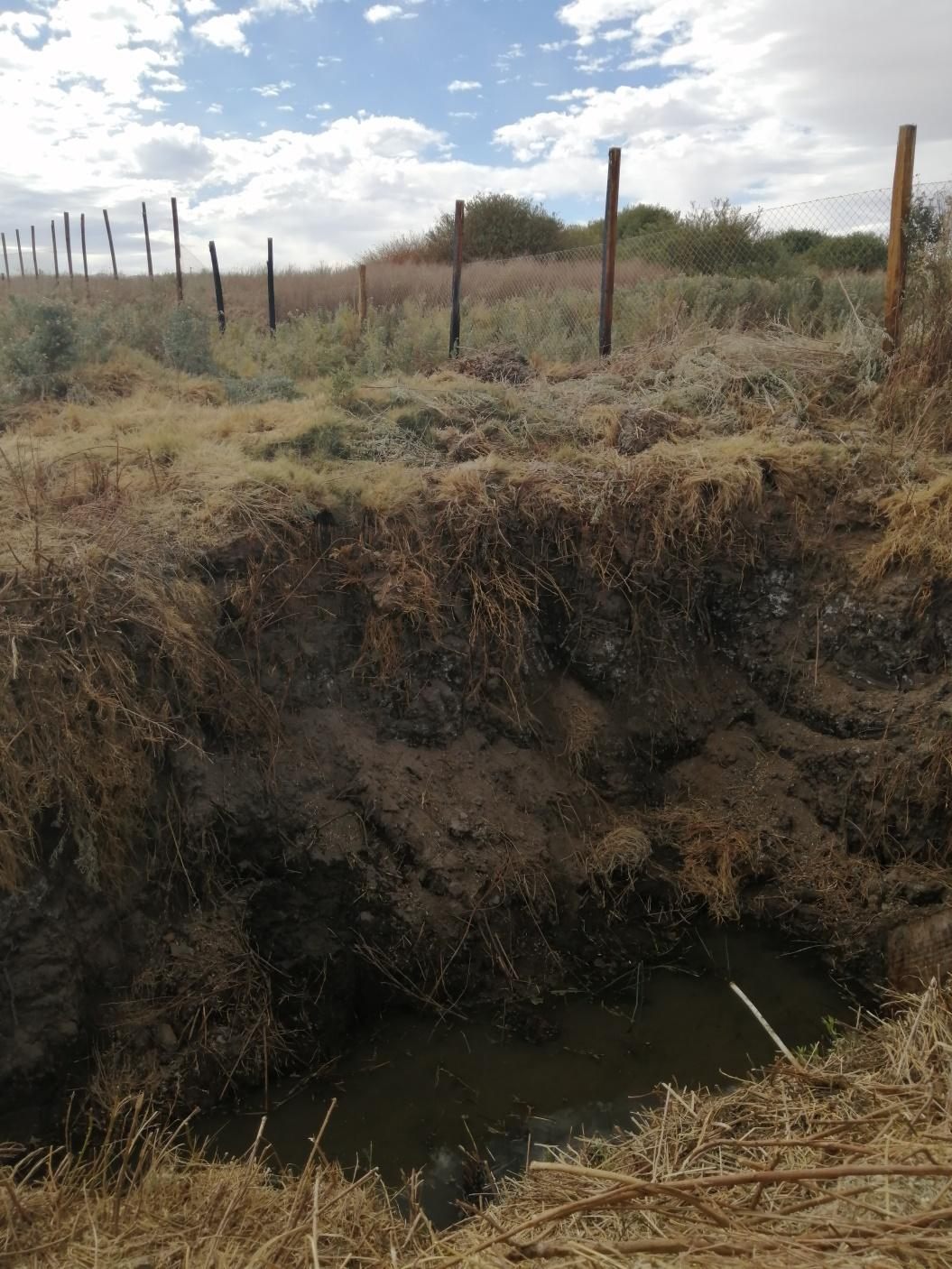 Luckily, the National Zoo of Chile heard what was going on and offered to nurse the frogs back to health. So the researchers returned to the field—this time with Tupperware in tow—and collected all the frogs they could find: just 14 individuals. They then boarded a plane and flew back to the zoo.
The National Zoo of Chile is no stranger to frog care. Due to encroaching threats to the 10 or 11 supremely rare water frogs that live in northern Chile, the zoo has doubled as a conservation breeding center for these frogs over the past decade. Under the care of Osvaldo Cabeza, the zoo's supervisor of herpetology, the frogs have begun their slow recovery—a regimen of constant meals comprising snails, invertebrates, and vitamins. Unlike the other water frogs in the zoo's care, Loa frogs require a high PH level in their water, making them tricky to care for.

Now the researchers are calling upon the Chilean government to enact real protections for the Loa and other endangered water frogs in northern Chile. Lobos says the frogs face a whole host of threats, including global warming, water extraction, metal mining, lithium in the water, and various diseases. So they're demanding, among other things, a long-term research and conservation plan, according to a declaration written by Lobos and other scientists, and clear, outlined steps to restore the frogs' once-flowing stream.
Lobos has been fighting for years to see this tiny frog succeed in its homeland. In 2013 and 2015 he worked on environmental-education projects to spread awareness about water frogs, in hopes that the public will join his cause. One of their problems, he says, is a lack of PR: Loa water frogs are one of "those species that receive no attention and that are unknown."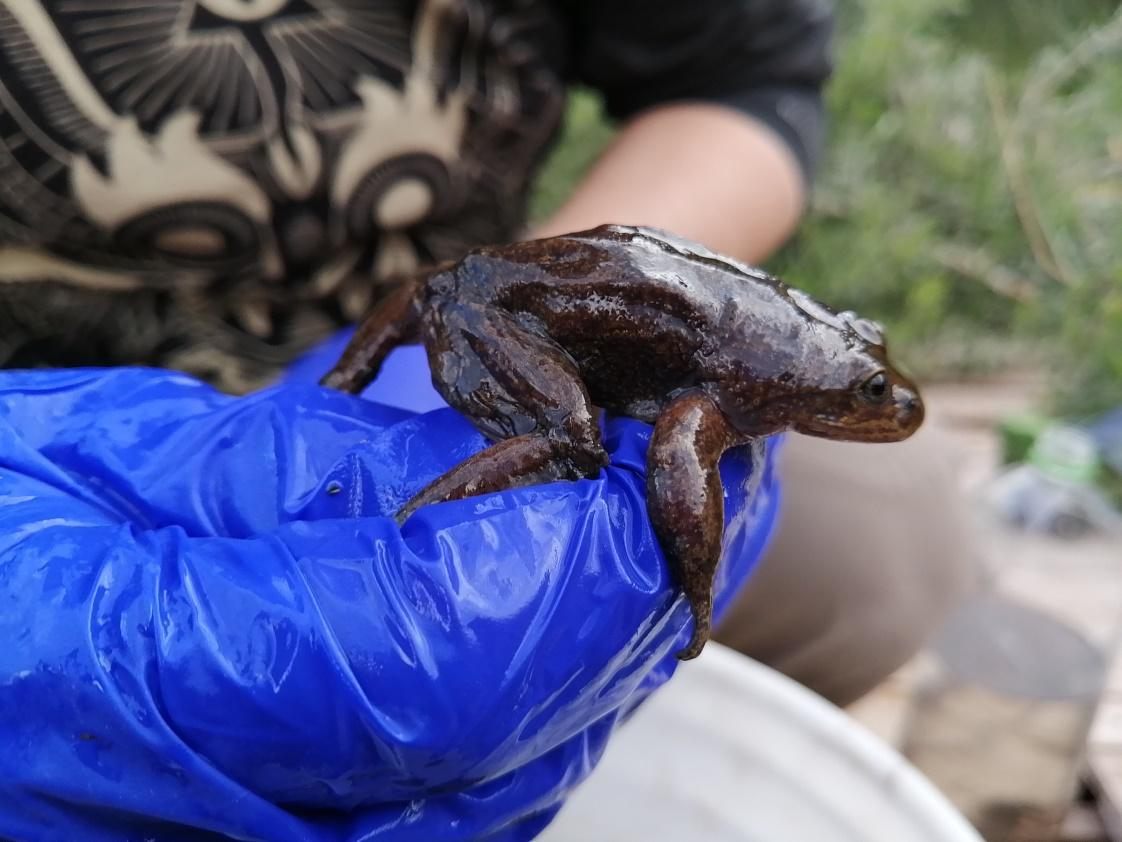 Until real intervention happens, however, the future of the dried-up stream looks bleak. Calama is a mining city, and the land containing the Loa's stream was just sold to a real-estate developer. The Chilean government is currently investigating the copper-mining companies that may be responsible for the Loa's fate.
Thankfully, the 14 Loa water frogs are blissfully unaware of all this, reveling in the watery comfort of their new zoo digs and munching happily on froggy vitamins.