One Indian Village, More Than 100 Varieties of Mangoes
Kannapuram locals are documenting and conserving the many kinds of their favorite fruit.
Some are as large as coconuts while others are as tiny as gooseberries. Some have the pleasant sweetness of cane sugar while others have the sharp tartness of tamarind. Some are bright red, others sport a dull pistachio hue. This is just a glimpse of the biodiversity of mango species found in the tiny village of Kannapuram, located in India's Kannur district in the southern state of Kerala. The plethora of native mango varieties here is truly mind boggling.
With 207 indigenous varieties and counting, it rains mangoes in Kannapuram. In fact, Kuruvakkavu, a small area within Kannapuram, boasts a whopping 102 varieties among 382 trees, growing on a plot of just 300 square meters (3,230 square feet). On July 22, 2020—World Mango Day—the Kerala State Biodiversity Board declared Kuruvakkavu an Indigenous Mango Heritage Area. All this is thanks to the efforts of about 20 local families, led by 42-year-old police officer Shyju Machathi.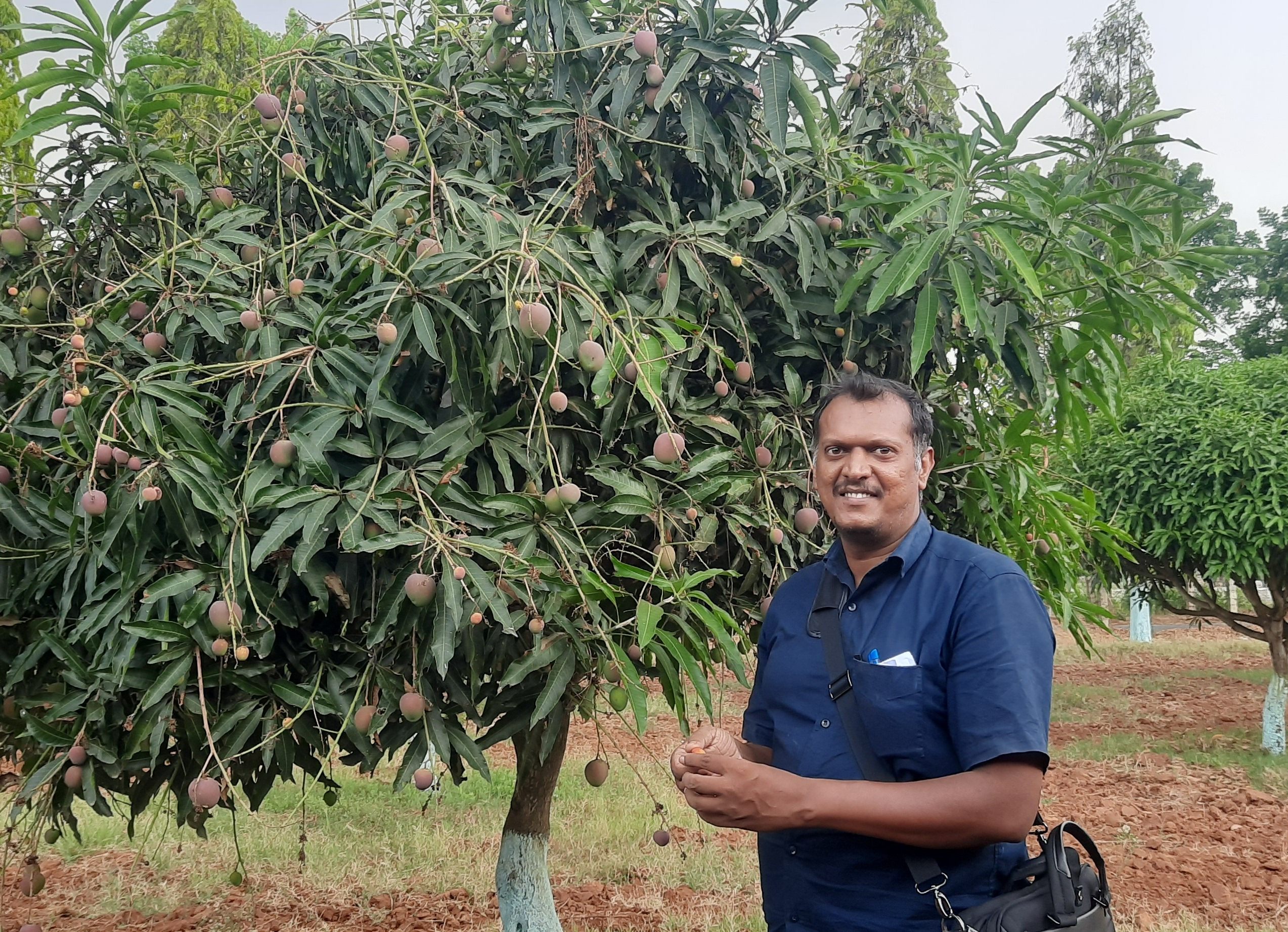 A resident of Kannapuram, Machathi nurtured a love for mangoes even as a child. Summer vacations meant climbing different mango trees, collecting the fruits and distributing them among family and neighbors. "During the mango season, eating, collecting, and distributing different varieties was my hobby," he says. "It was a time when mangoes were not commercially available and we all ate whatever was available locally."
Machathi's parents cultivate rice, but he has no formal background in farming. His foray into mango variety conservation began in 2016, when a friend alerted him that a 200-year-old mango tree bearing fruit of the rare, sweet "Vellatha" variety was being cut down. "Even though I reached there only the next day along with a friend from the agricultural department, we were able to obtain close to 50 [cuttings] which we grafted and propagated successfully," says Machathi. Keeping just one for himself, he distributed the cuttings among the community so people could plant them and the variety could be preserved. Local news channels covered his mango rescue operation, which further inspired Machathi to identify and preserve other regional varieties.
The next year he collected and documented 36 indigenous mango varieties and, with the support of friends and officials from the agricultural department, organized an event highlighting the wealth of the indigenous species in the area. It was the first of many mango events to come and motivated locals to support Machathi in his efforts. "It was indeed a surprise for us to discover so many varieties in our own backyard," says Jeyachandran, who has been helping Machathi collect and document varieties. "The best part is that each one has a unique taste and flavor."
By 2020, and with the help of about 20 families, Machathi had identified more than 100 varieties by analyzing features such as color, taste, thickness of outer skin, fiber content, pulp characteristics, and the shape of the leaves. Before this, locals had no idea there were so many kinds of mangoes in Kannapuram. The community identification project put the village on the national mango map alongside states that produce mangoes commercially, such as Uttar Pradesh and West Bengal. Every year, on the first Sunday of May, Kannapuram now hosts a mango fest. Varieties of mangoes and delectable dishes prepared from them are displayed, dignitaries are invited, and discussions held.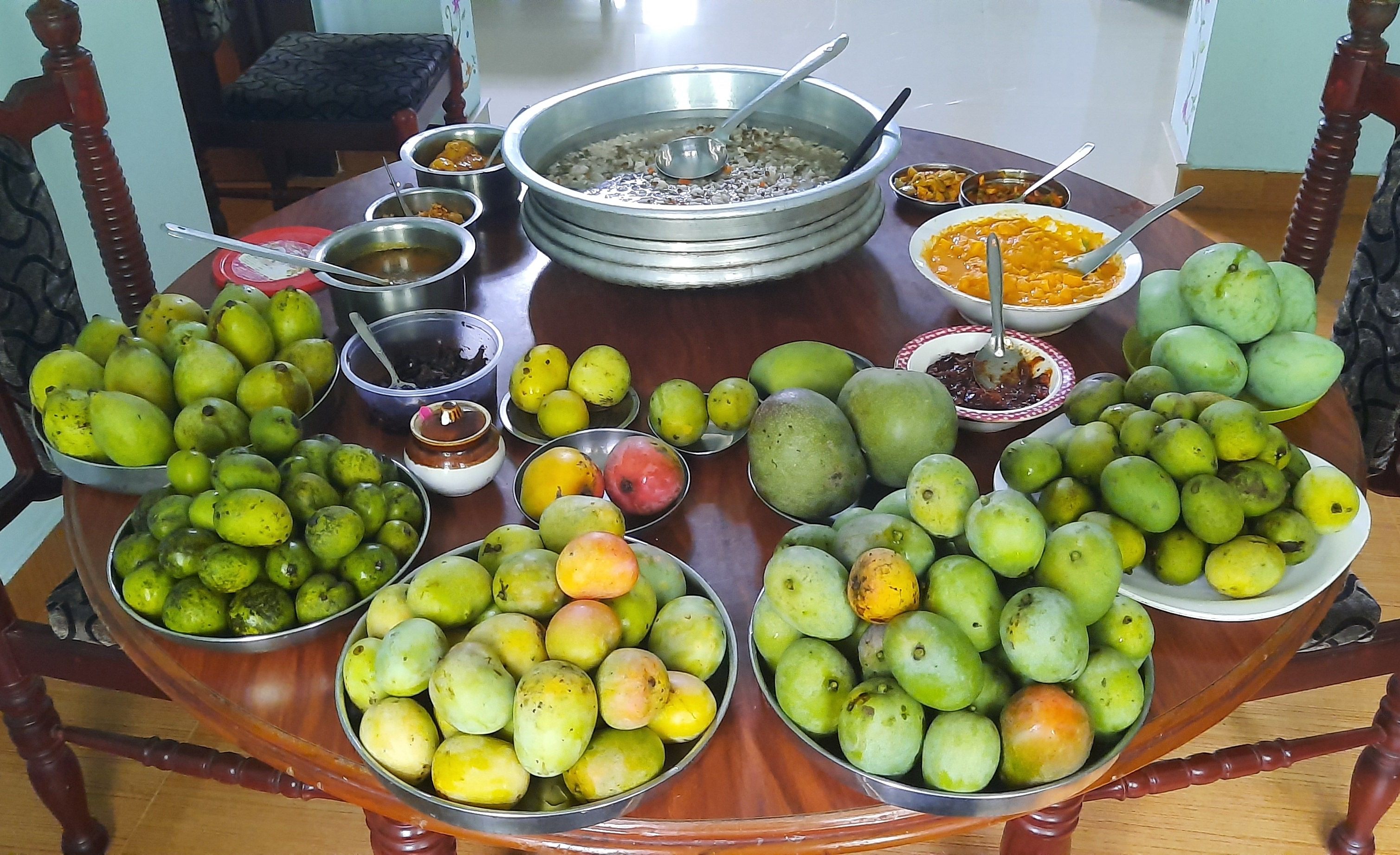 The efforts of Machathi and the community took a significant turn in late 2019, when one of their events attracted Dr. Joseph John, a former Principal Scientist at the National Bureau of Plant Genetic Resources (NBPGR) Regional Station, Thrissur. He advised Machathi to take a more scientific approach by documenting each of the varieties using photographs and 3-5 characteristics, such as taste, color, and fiber content. A Facebook group named "Nattu Manchottil," which translates to "Under the Village Mango Tree," was formed for this purpose. Group members, most of them from Kannapuram, uploaded new varieties and exchanged information about the fruits. Machathi documented close to 150 varieties and sent them to John, who visited Kannapuram and collected cuttings of 102 varieties. These varieties have not only been added to the gene pool of NBPGR but have been distributed and successfully propagated in different districts of the state.
In addition to broadening the range of mango varieties available in India, the conservation and distribution of native varieties within the country helps lessen the use of harmful pesticides. "These varieties are pest resistant, disease resistant, and are well adapted to the local climatic conditions," says Dr. Joseph. "We have already lost a considerable portion of our mango biodiversity due to indiscriminate rubber cultivation in the state and it is of utmost importance to preserve whatever we have today by supporting such [conservation] efforts."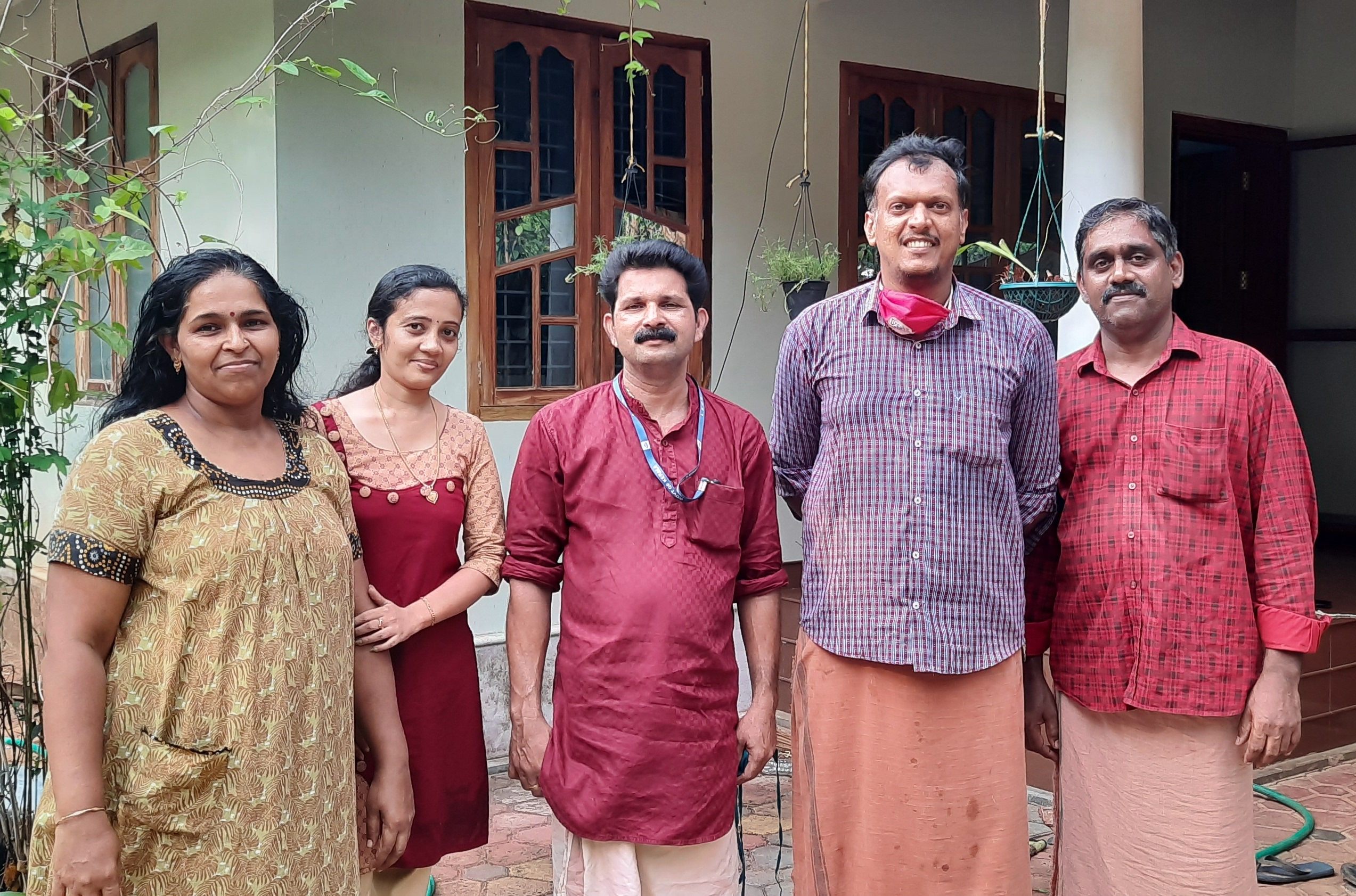 Machathi continues to work on identifying indigenous species, propagating them, and conducting chemical analysis of special varieties. "We also need to figure out how to control harvest wastage," he says, estimating it at close to 60 percent. He has floated a proposal to the state agricultural department for 100 mango varieties to be planted in 100 plots within select districts. This project would take place under the Sugatha Kumari Manthoppu Mission, named after feminist environmental poet Sugutha Kumari.
There are also plans to lead visitors on a mango-themed heritage walk. The route, just under two miles, shows off the many local varieties alongside coconut palms and temples. And finally, the busy Machathi is working on the "Cherumanthoppu," or the Little Mangrove Project. The program helps conservation-minded people set up mango groves by providing them plants and other technical support. With this project, Machathi hopes that people will value and enjoy the local flavors rather than opting for commercially grown varieties.
Gastro Obscura covers the world's most wondrous food and drink.
Sign up for our email, delivered twice a week.