Meet One of the World's Few Female Clock Whisperers
Lili von Baeyer keeps historic timepieces ticking.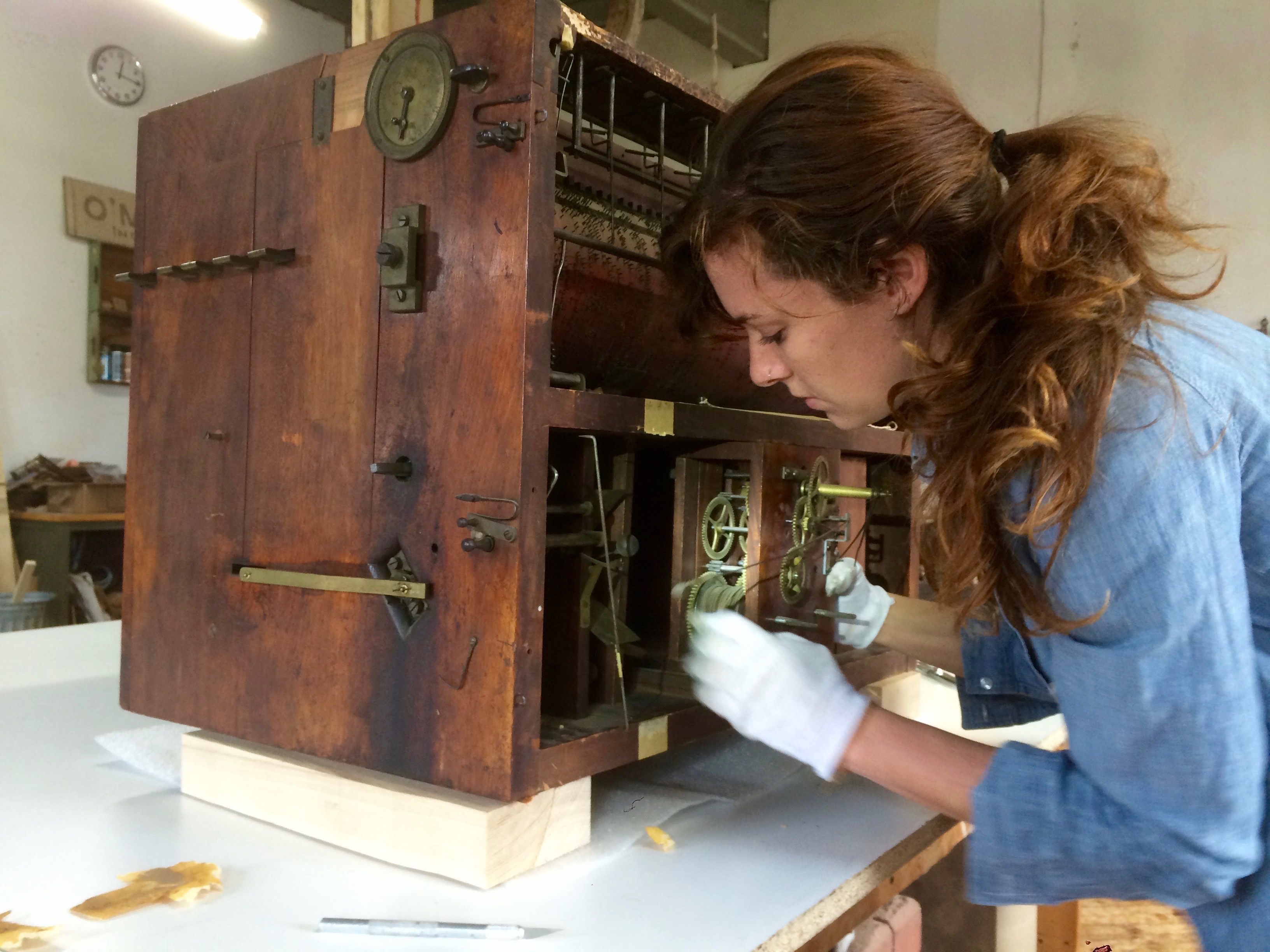 Lili von Baeyer carefully examines an old timepiece. (Photo: Lili von Baeyer)
The making, restoring, and repairing of clocks is an endangered trade, still held somewhat captive by an old boy's club. But 31-year-old Lili von Baeyer is pushing forward as a pioneer in preservation.
Our world is full of elderly clocks, once the premier technology of their time. Today, these wizened timepieces need expert care in order to stay ticking, and von Baeyer is one of very few young people choosing to dedicate themselves to the field. She currently looks after over 200 historic clocks at the Pennsylvania State Capitol, while also providing her services to other institutions and individual clock-owners.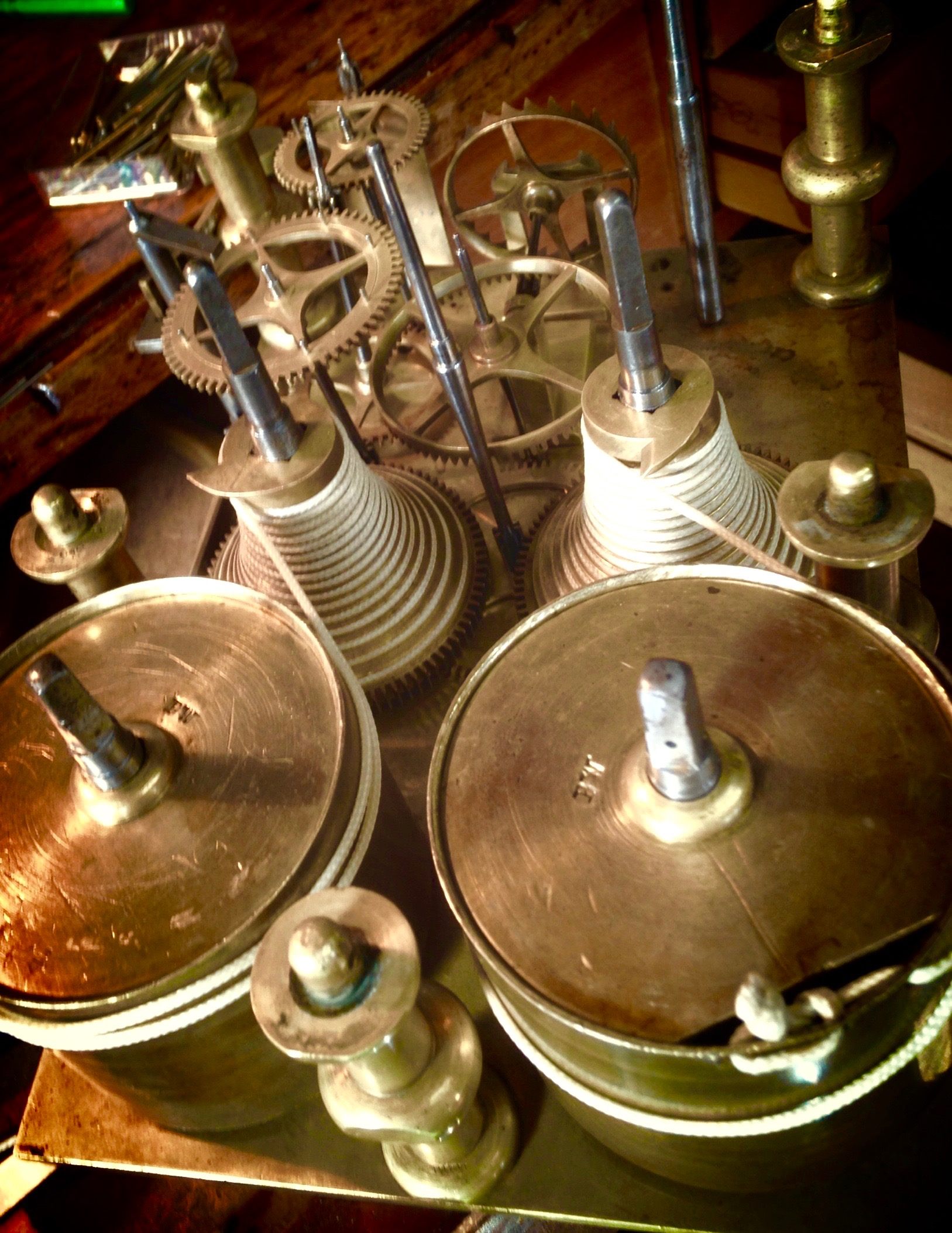 Clocks are complex creatures. (Photo: Lili von Baeyer)
Von Baeyer compares a clock to a car: it is always running, and once you've serviced it, you feel bound to the object. It's not like restoring a painting, she says, because when it's done, it must continue to function. Many clock owners, she says, aren't well versed in their clocks and don't realize how finicky and delicate they can be.
As for the over 200 clocks at the State Capitol under her care, each needs to be oiled every two years and cleaned every three. Since they're all over a century old, sometimes they will randomly stop functioning; von Baeyer must then make service calls to diagnose what's wrong, and take them off-site.
Von Baeyer's favorite projects are those for major institutions. (Photo: Lili von Baeyer)
There are not many clockmakers left in general, and female ones are even rarer: von Baeyer has met only two other woman clockmakers in her life. Her own foray into clockmaking had its beginnings in art. As a painting and art history major, she became interested in kinetic art, and decided to try working with clock movement.
She called a local clockmaker, and he showed her how to take everything apart and put it back together. She quickly realized how much she liked the tactile, 3D nature of working with timepieces, and after a one-year program at the National Association of Watch and Clock Collectors (NAWCC) and several apprenticeships, von Baeyer turned clockwork into her career. She's now been working with historic clocks for eight years.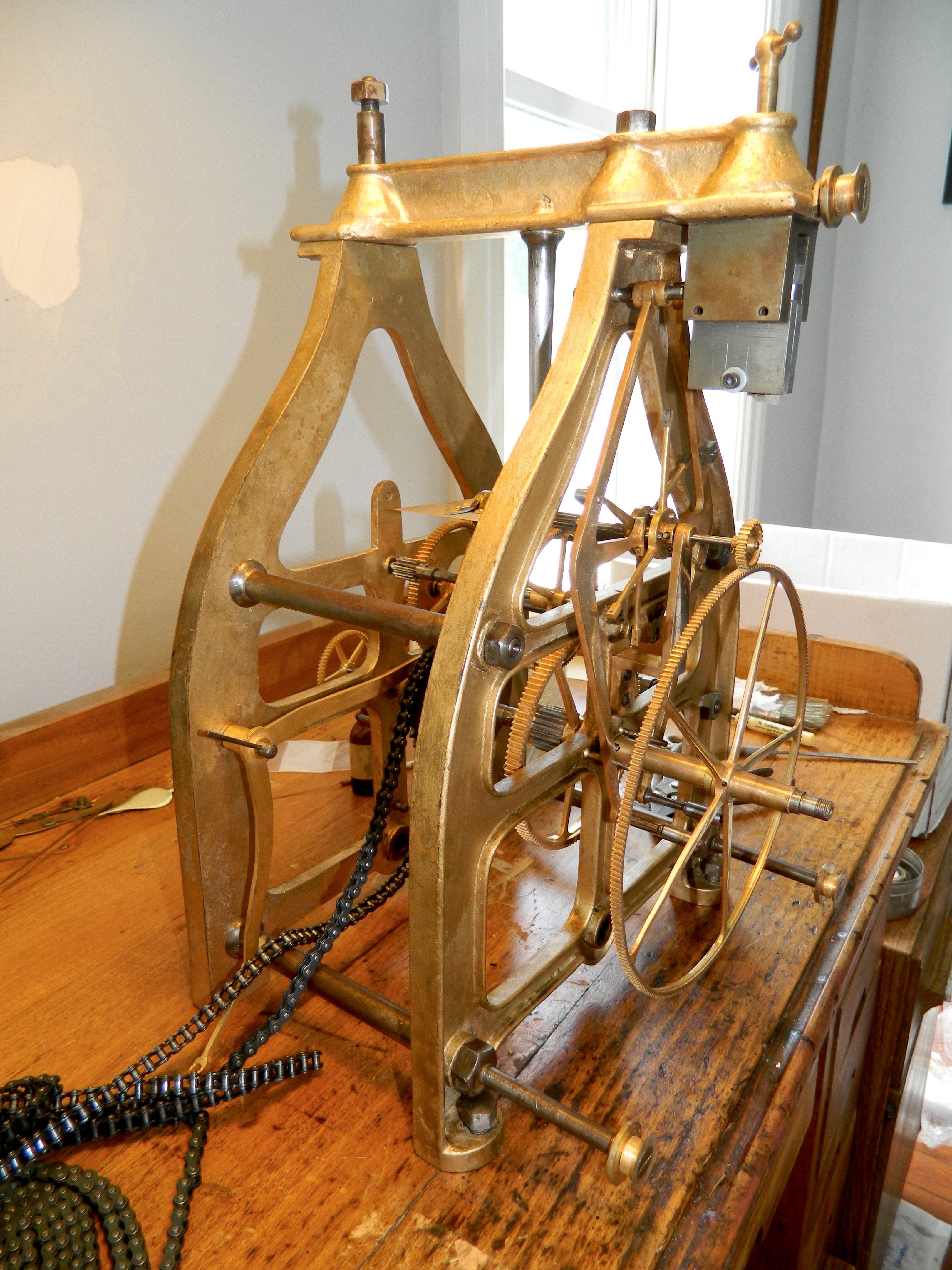 Runs like clockwork. (Photo: Lili von Baeyer)
However, the NAWCC clockmaking course that taught von Baeyer the trade was shut down the year after she graduated, and the future looks grim. "Long term, there's not going to be enough people to service them—finding a qualified person to service a fine clock is going to be increasingly difficult," says Jordan Ficklin, Executive Director of the American Watchmakers-Clockmakers Institute (AWCI). 
Yet there's a huge need for experts right now: clockmakers are leaving the profession, but there's an increasing number of clocks to be serviced. Ficklin says that most people entering the clock profession today—often clock collectors and hobbyists who can't find someone to service their own clocks—are either self taught or apprenticing.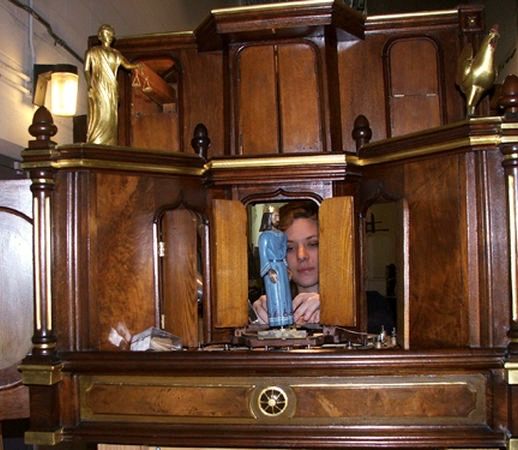 Yet scoring an apprenticeship in clockmaking is a feat in itself, says von Baeyer. It's quite rare for clockmakers to take on apprentices, as they are often skeptical of the younger generation's commitment to taking the craft seriously. "The training is just petering off completely," she says. (Training in watchmaking is not suffering the same fate, since it benefits from private funding; the OSUIT School of Watchmaking, for example, which accepts no more than 14 students each year, is sponsored by Rolex.)
But where clockmaking is concerned, Ficklin knows of only two programs that offer proper clock coursework, one at the York Time Institute in Pennsylvania and the other at Gem City College in Illinois. Continuing education courses for trained clockmakers, like those offered at AWCI, are more common than programs that teach the craft from scratch.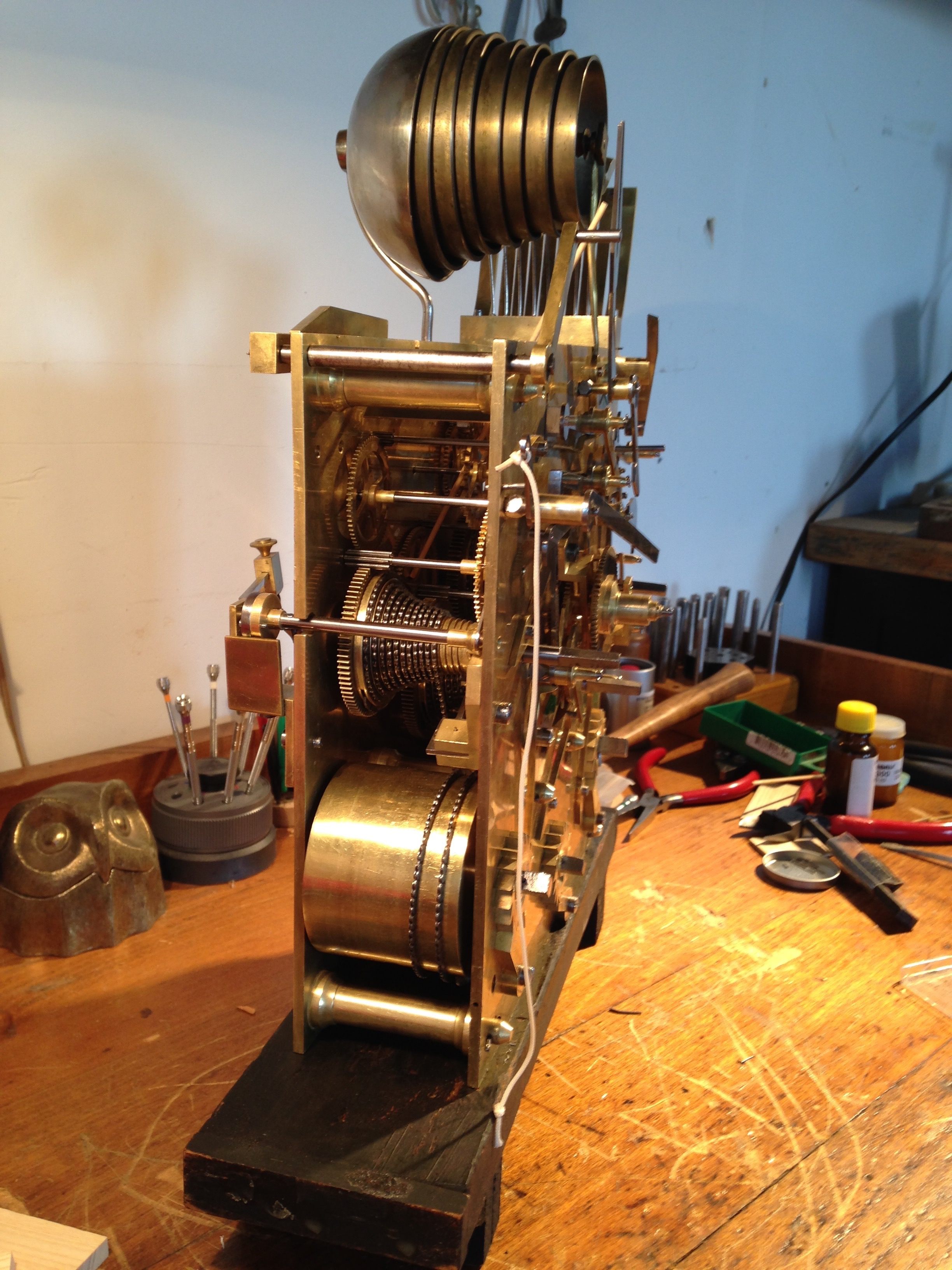 Taking care of time. (Photo: Lili von Baeyer)
Luckily, von Baeyer is committed to showing a younger generation of clock novices how the traditional timepieces tick. On Saturday, August 27, she will lead an Atlas Obscura workshop in Philadelphia where she will run through the fundamentals of how to take apart and put together a small, tricky novelty clock—all without breaking anything.
Elsewhere in her workshop, you can examine the bigger, more complicated clocks that she works on, like Morbier clocks from France, which she describes as both clunky and skeletal. Any well-made timepiece like this is a pleasure to work on, she says. 
Hopefully, von Baeyer can be a mentor to aspiring clockmakers to come. Otherwise, we may just lose track of time.