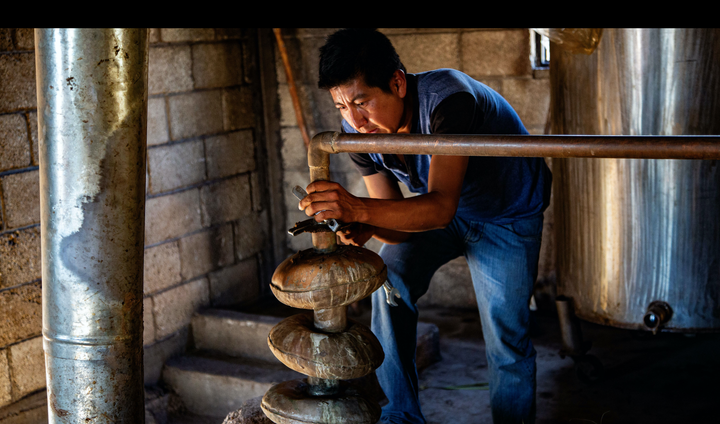 How a Master Mezcalero Makes a Unique Venison Mezcal
Meat is the secret ingredient in this take on the traditional Mexican spirit.
Sergio Salas's neighbor hunted a deer last night, and now, he is using it to make mezcal de pechuga. Salas, a third-generation maestro mezcalero (master mezcal maker) in Puebla, Mexico, loves to experiment with non-traditional methods. Making mezcal de pechuga, or "mezcal of breast," usually starts out with two distillations of the roasted and fermented hearts of the maguey, or agave plant. Then, mezcaleros hang chicken or turkey breast, local fruits and herbs, or even mole sauce inside of the still during a third distillation. The result? A savory, spiced mezcal. But instead of poultry, Salas is bent on using his windfall of venison.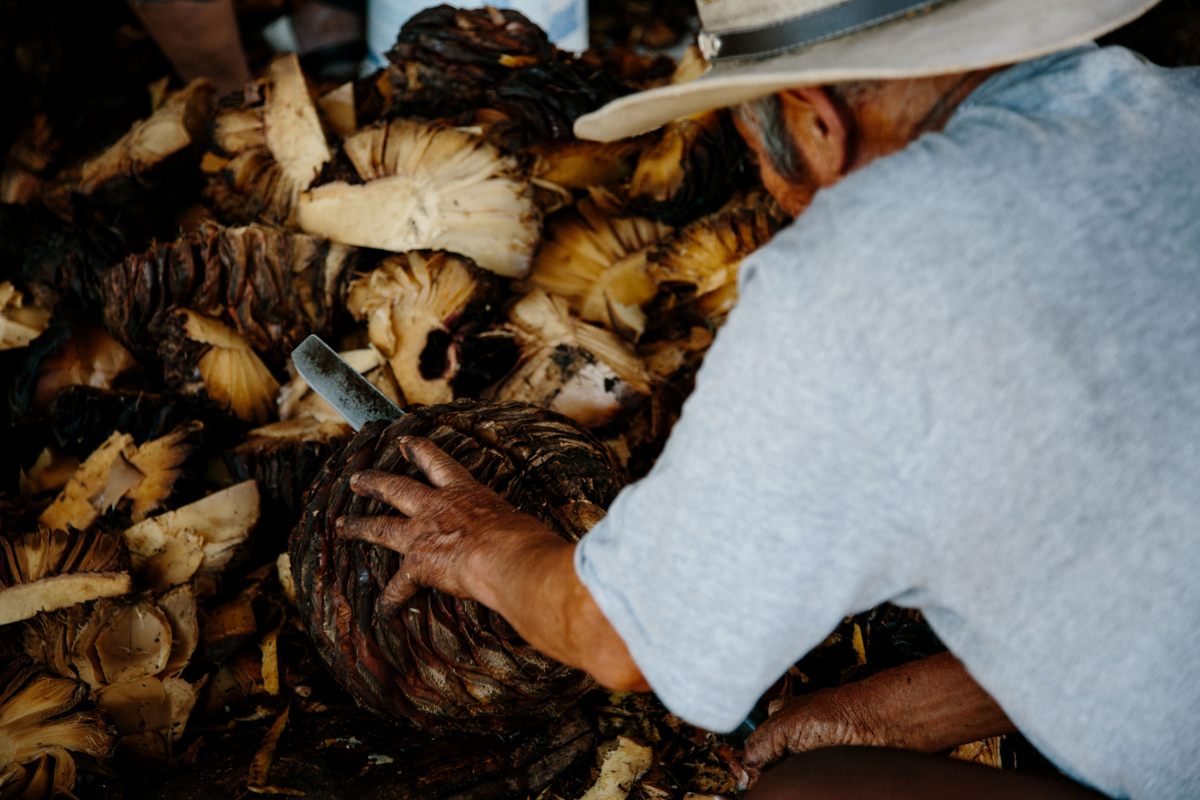 Chef Carlos Guillén of Banneton, a restaurant in Mexico City, is visiting the Salases in Puebla for the day, along with Orlando Estrada and Patricia Bellaton of the mezcal-focused event company Casa Tobalá. They all want to take part in this experiment. Once Guillén finishes cutting the leg of venison, Salas's wife, Jazmín, marinates it in an adobo poblano sauce she has made. After that, Salas hangs it in the still over the mezcal. In about two hours, the mezcal will be ready to taste, and the venison will be eaten as a snack by everyone present.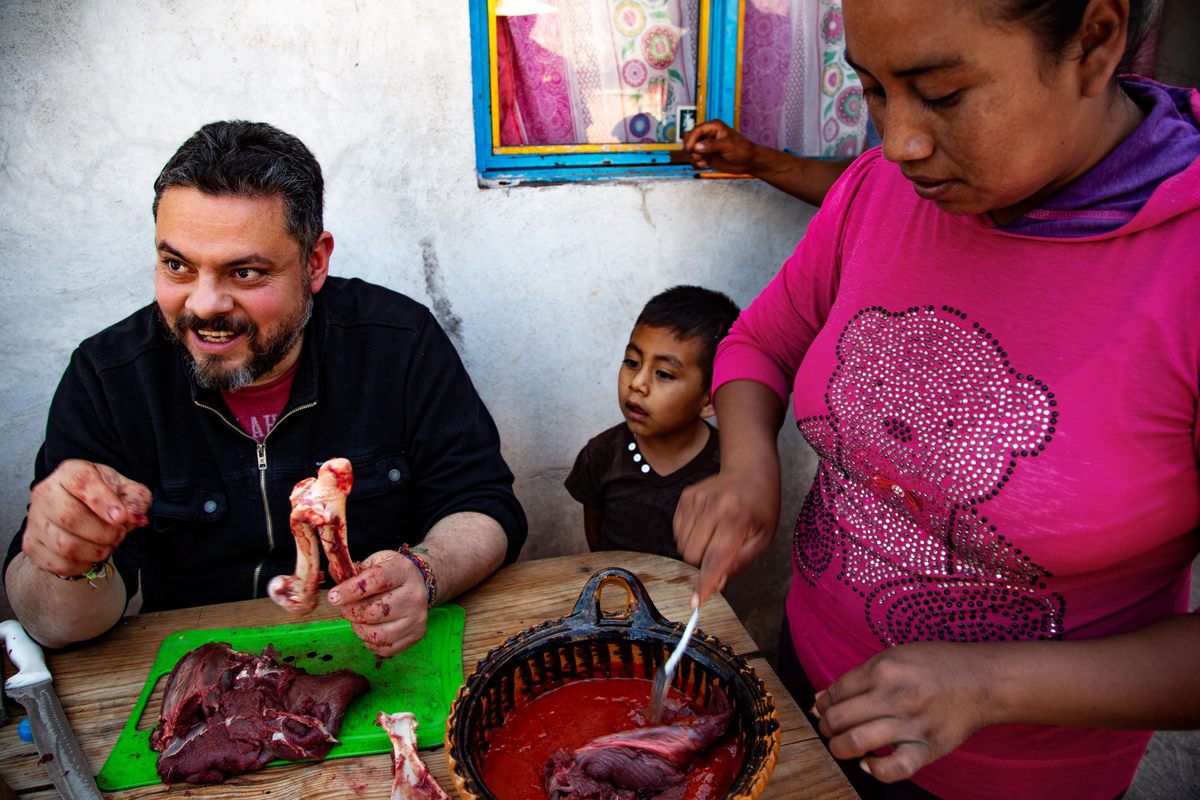 The next step after distillation is to test the alcohol content. To do this, Salas sucks the mezcal up into a straw and lets it stream back into the cup, where it forms bubbles, or perlas (pearls). The amount of time the perlas last in the liquid indicates the mezcal's ABV. The target ABV for most mezcaleros is between 47 and 52 percent. Too low of an ABV, and the flavors of the mezcal dissipate. Too high, and the alcohol becomes far too harsh. If the ABV isn't right, the mezcalero will blend different batches of their mezcal to reach the desired alcohol content before bottling.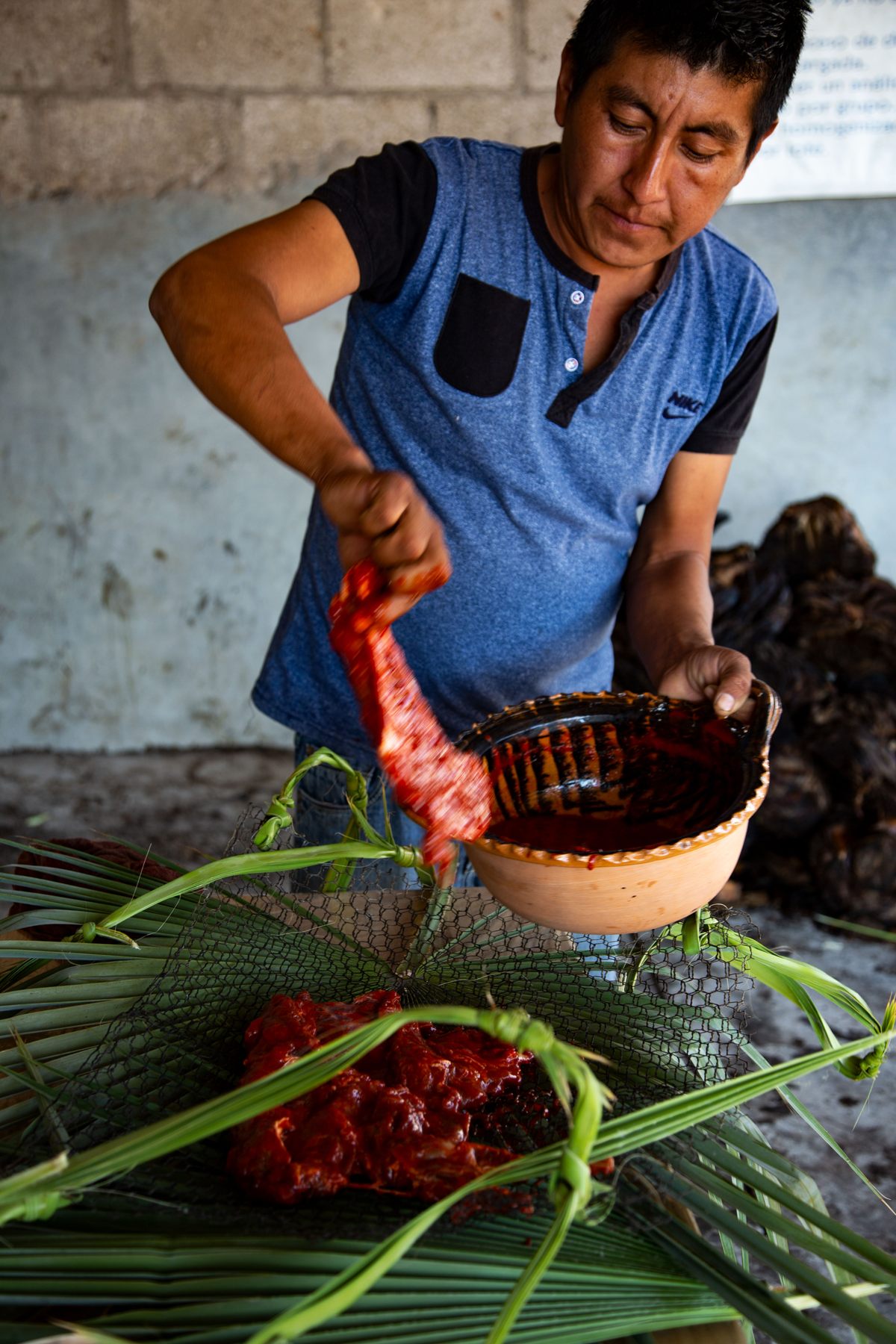 At the end of the process, everyone samples the mezcal. No one has ever tasted anything quite like it. The mezcal itself doesn't taste distinctly of meat. Instead, there's an umami richness, and hints of mole spice. Estrada calls it "a rare and beautiful distillate full of green notes," which he speculates came from the plants once eaten by the deer.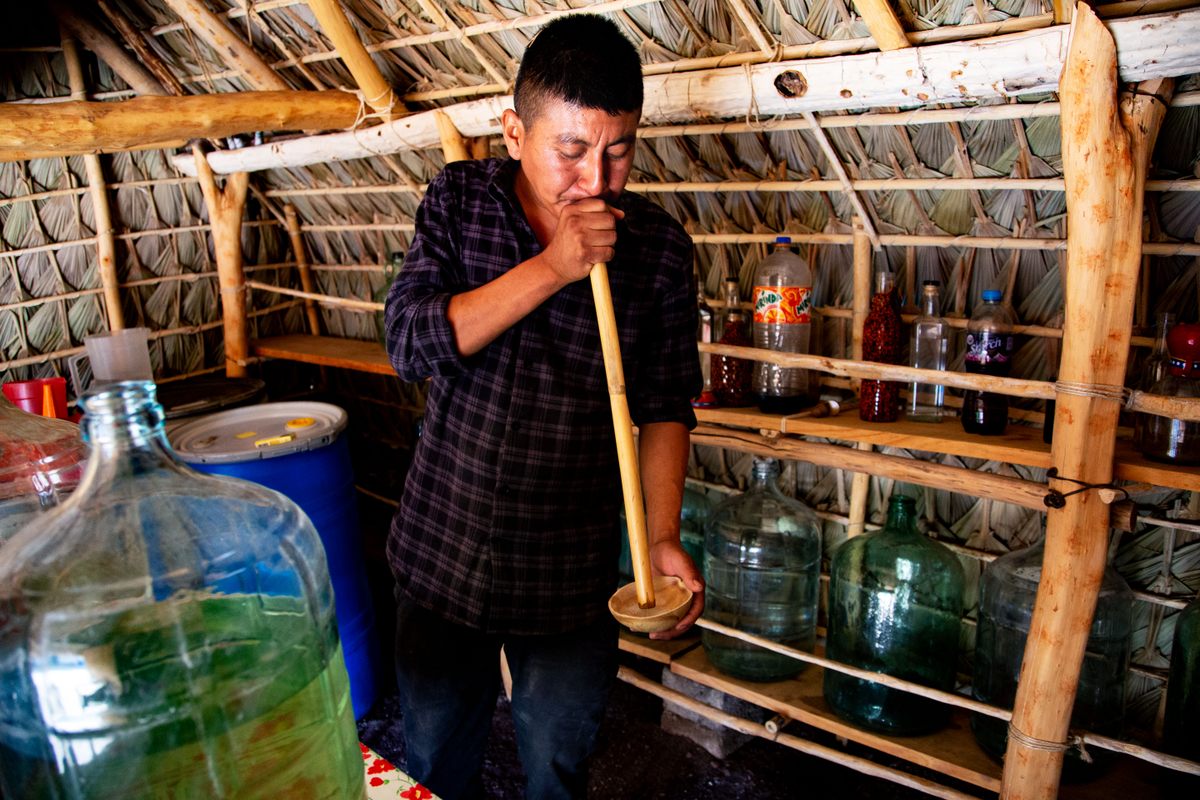 Estrada explains that for many, mezcal-making is more than just a business. In the case of the Salases, it's both meaningful and a way to make a sustainable living in a region that's seen many move north in search of work. "Mezcal is their culture, their way of life," he says. And, he adds, it's "a good opportunity to work in their community, in an effort to not migrate."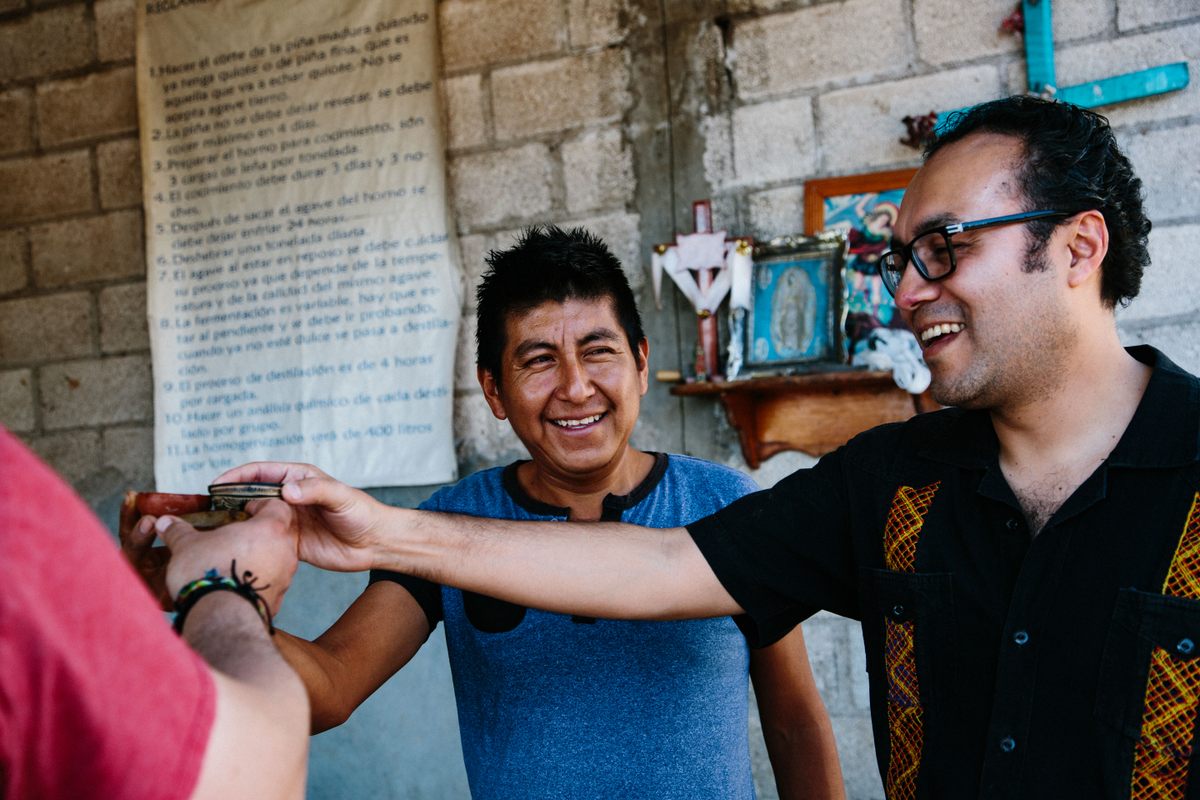 Gastro Obscura covers the world's most wondrous food and drink.
Sign up for our email, delivered twice a week.