The Tiny Florida Butterfly That Refuses to Become Extinct
Miami blues have returned from the dead. Twice.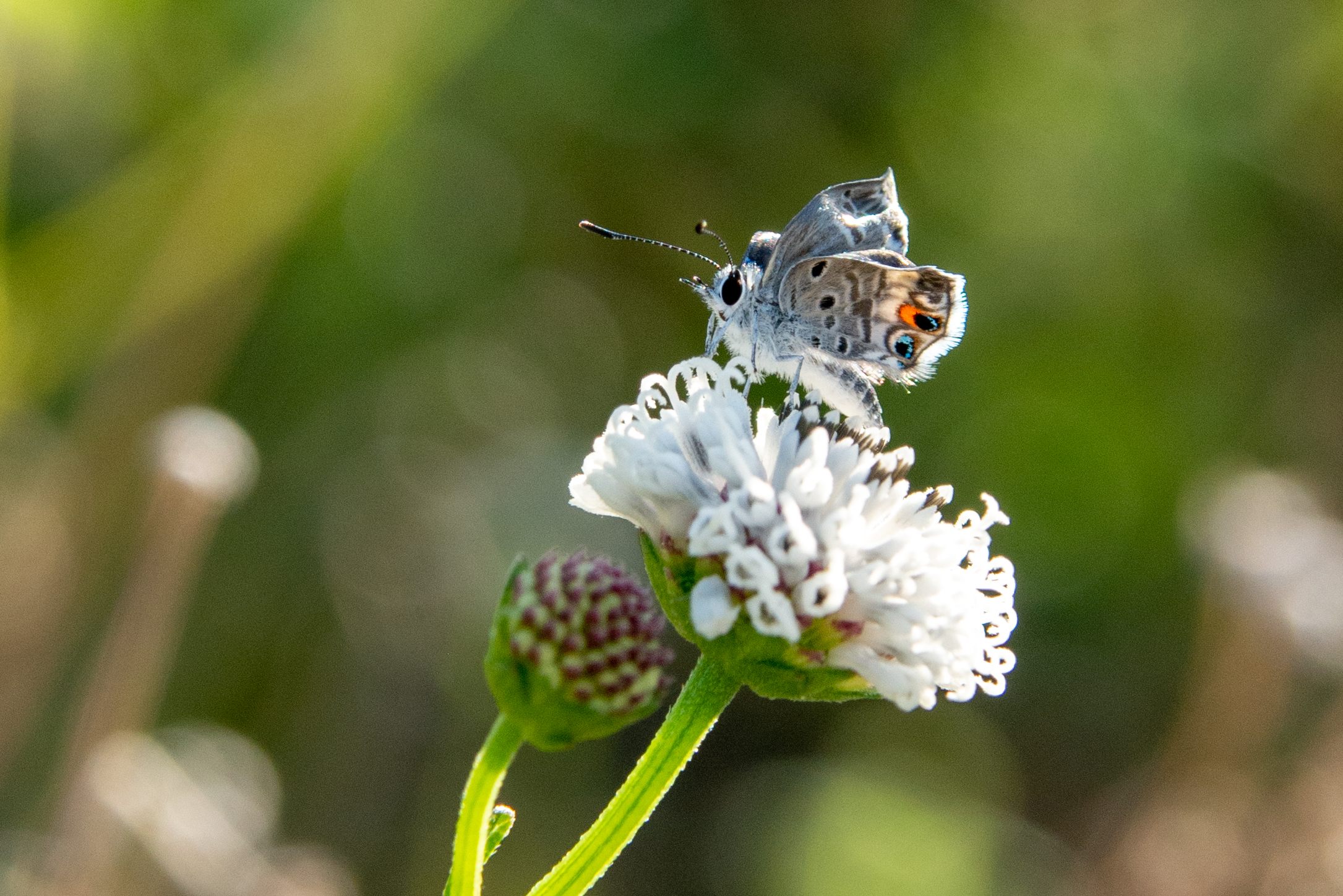 A tiny, crumpled-up butterfly clings to the right index finger of graduate student Sarah Steele Cabrera. It's brand new to the world, so new that it can't yet fly.
"Hello there," she says. She gently places the Miami blue butterfly on a flower and walks back to the beach, where volunteers are sorting pupae into protective tubes. She hopes that after these critically endangered flutterers hatch, they will reproduce enough to establish a wild colony.
This one in particular will not. Before it's able to spread its wings, it staggers off its perch and hits the ground. In less than a second, a lizard darts in and swallows it. Predators are one of the blues' hurdles for survival. But these tiny fliers, which are about the size of a scrawny blueberry, and weigh no more than a dandelion puff, have faced bigger predicaments.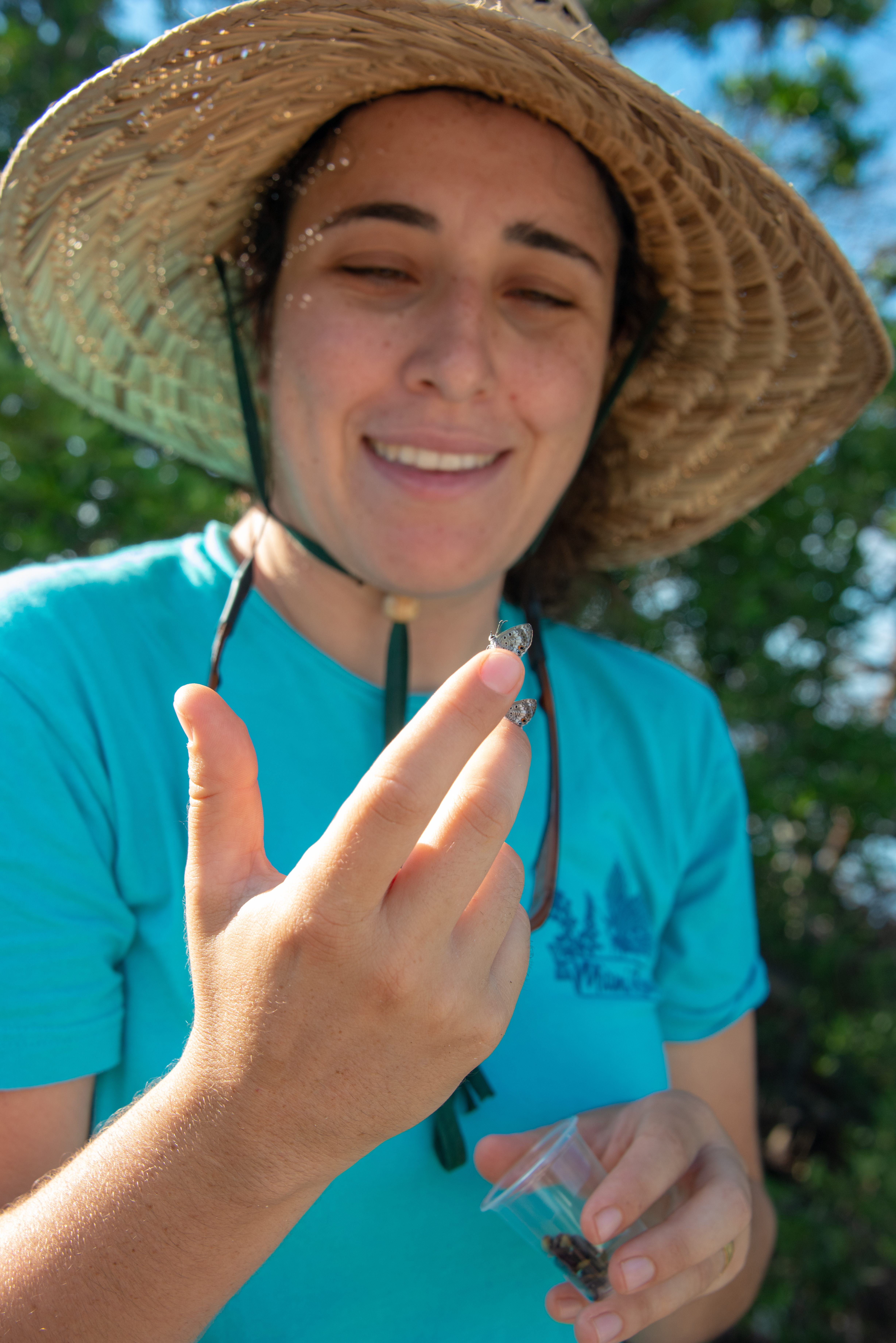 Miami blues once fluttered along 700 miles of Florida coastlines. They were common until the 1980s, when their numbers crashed, mostly because their preferred beach-berm habitat is also a favorite of humans (beach berms are the area between the beach bums lounging on towels and the thicker inland vegetation). As developers remodeled natural seashore into resorts and houses, a barrage of mosquito-control sprays and other pesticides followed. Miami blues were unofficially declared extinct after Hurricane Andrew wiped out their last-known colony in 1992.
Seven years later, a citizen-scientist found a small population in Bahia Honda State Park in the Florida Keys. Suddenly, the blues were un-extincted. The news was so exciting that scientists and butterfly admirers crossed the country to see for themselves. A breeding program and reintroduction attempts ensued. But they didn't work, and the population eventually died out, partly because of a cold snap coupled with invasive iguanas eating their host plants. The last Bahia Honda blue was spotted in 2010.
All seemed lost, but wildlife biologists were quietly harboring some good news—they had found a couple of isolated populations on remote islands west of Key West. They had kept their discovery on the down low, so as to not draw attention to the ecologically sensitive islands, which are part of the Key West National Wildlife Refuge. Now these colonies offered the genetic infusion needed to restart captive breeding efforts. After a year of preparation, Cabrera and her colleagues at the University of Florida triumphantly scheduled their first reintroduction for early September 2017. They would start at Bahia Honda, with plans to work their efforts north onto the mainland.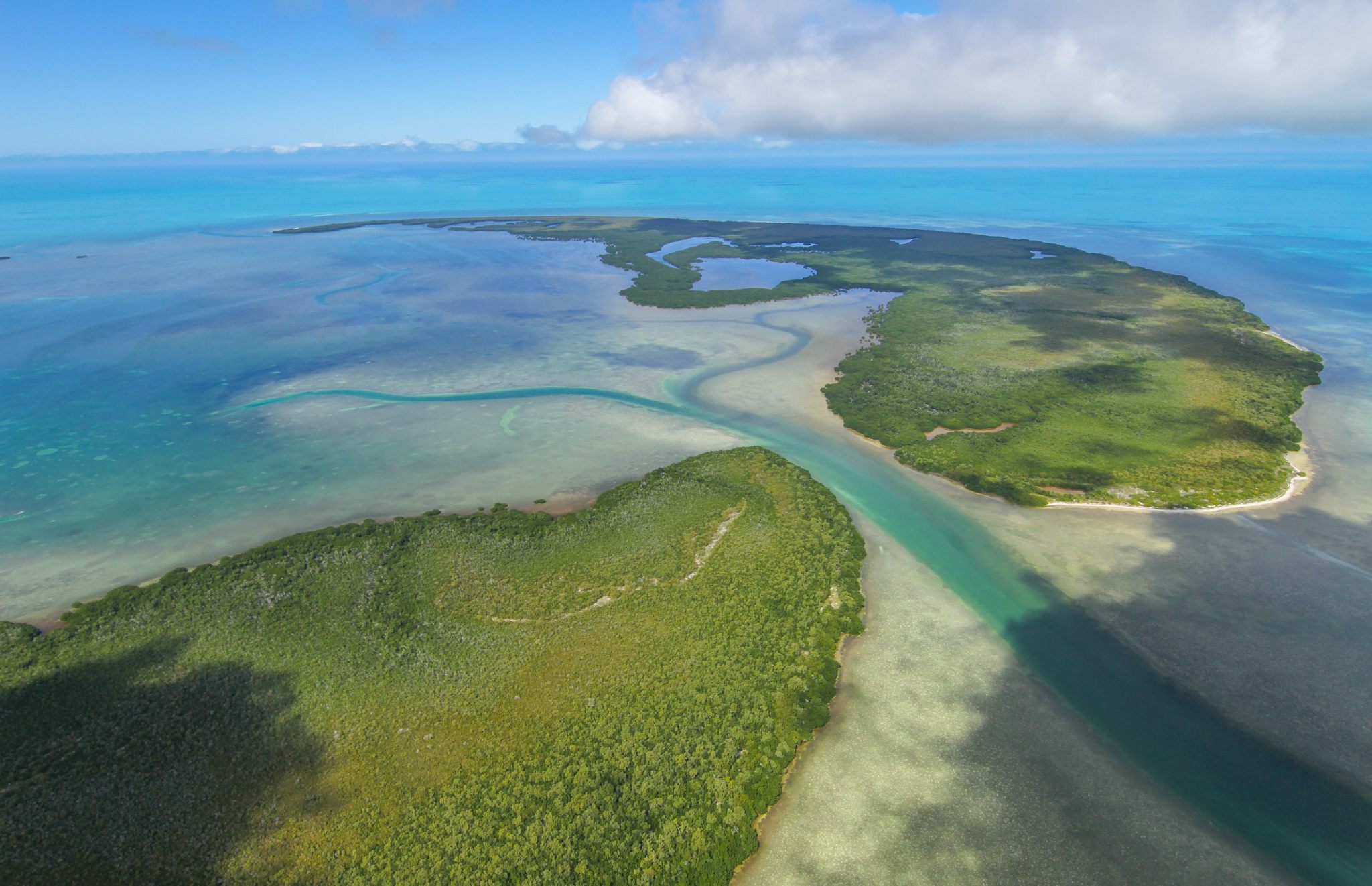 They missed that date. It wasn't their fault. That week, authorities called for a mandatory evacuation of the Keys. As hurricane Irma bore down, Cabrera watched with dread as the storm-prediction tracks narrowed in over the Miami blues' islands. An hour before the most destructive bands would have hit those keys, the category-4 storm made a sudden jog, sparing the last-known wild populations, and instead destroying Cabrera's house 70 miles to the east. A day later and 400 miles north, the same storm nearly knocked out the power to the breeding lab.
The storm decimated Bahia Honda, along with most every other other beach-berm area in the Keys. It took a year for any Miami blue habitat to heal enough to be suitable for a release (and a little shy of that for Cabrera to find a new home for herself as well), but by the end of 2018, the program was kind of working. Cabrera began releasing blues at Long Beach State Park. So far, they have been breeding, though the second generations have yet to take hold. It doesn't mean they're out of the woods, but it is a glimmer of hope.
"I feel pretty good we're doing everything we can," Cabrera says. It's all a numbers game for how many eggs they can lay versus the weather and predators. "When you're a teeny little butterfly, and it's windy and rainy, you kind of have a tough time, especially when you only live a few days."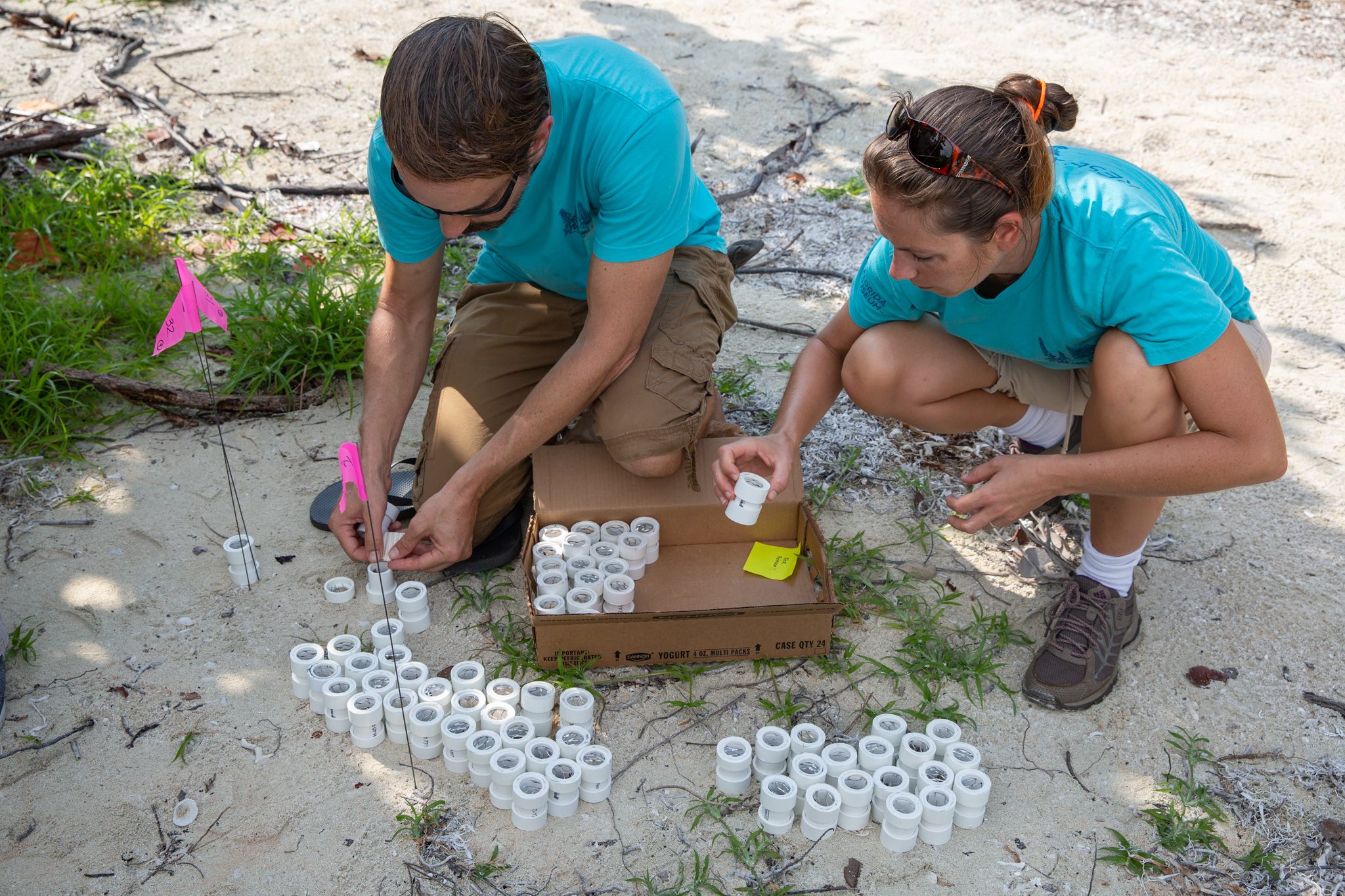 Miami blues might be short-lived, but they are the stars of one of the longest-running insect conservation programs in the world, going on 25 years now. They also have a pretty large fan-base, including a cavalry of volunteers, a slew of ant species that protect their larvae, their own T-shirt merchandise, and brand of beer (it's a bock). Many people ask Cabrera what is the point in saving them. Her answer: besides their inherent ecological value, they are the poster child for what happens next. They live at ground zero for sea-level rise, and are always one hurricane away from oblivion.
"In truth, they are just one piddly little butterfly," she says. "But when one bug goes, more are likely to follow. We are losing massive number of insect species, in terms of both biomass and biodiversity. It is really scary."
Studies from around the world are beginning to bring to light the seriousness of the insect crash, and what that means to the ecosystems on which people depend. Since humans don't generally feel an affinity with insects, charismatic ones like the Miami blues are also ambassadors.
"Butterflies are a gateway bug," Cabrera says. "Most folks aren't really big fans of insects, but it's hard not to like a butterfly."