Take a Ride on 9 of the Most Incredible Model Trains in the World
How a basement hobby turned into world-building.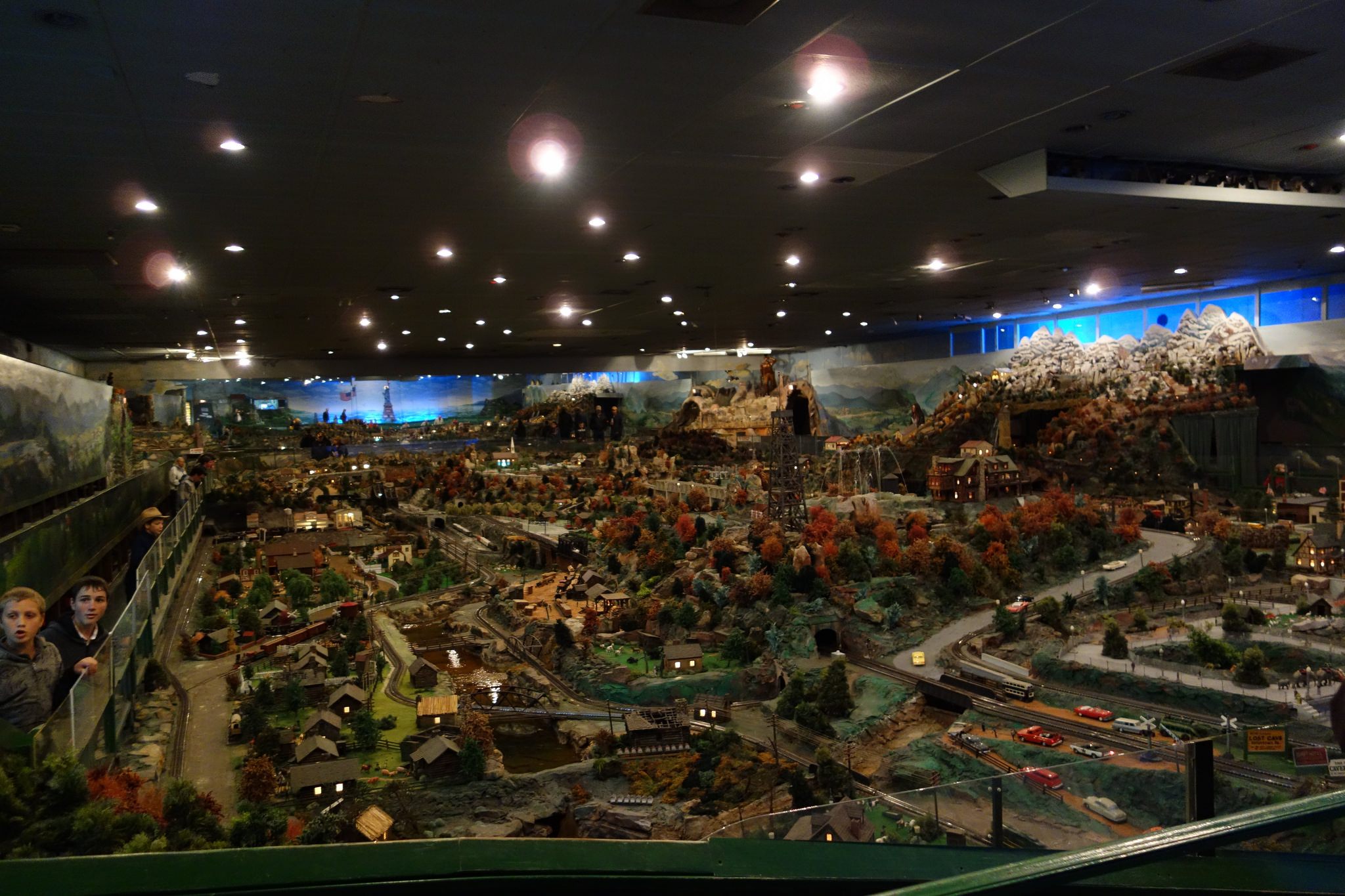 You'll need a full-size map to navigate this miniature world. (Photo: mr_t_77/CC BY-SA 2.0)
All aboard for some tiny travel! At places like Germany's Miniatur Wunderland or Northlandz in New Jersey, miniature train sets have been expanded to staggeringly detailed model worlds. Some of the world's most impressive model train sets feature hundreds of tiny people forever frozen in their workaday activities, creating a still universe, brought to life by the passing trains, some of which run on such a complicated system that they have to be controlled using full-size locomotive technology.
Here are nine of the world's most incredible model train sets:
Hamburg, Germany
This mind-boggling miniature world claims the honor of being the world's largest model train set, and while that's a bit hard to verify, it's certainly not hard to believe. With over 50,000 feet of track and over 900 trains buzzing along them each day. And it's not just the trains that move in this model world. There is a giant/tiny airport with taxiing planes, and city streets where police cars and firetrucks zoom along, controlled by sophisticated software. Seen up close, it's easy to mistake it for the real world.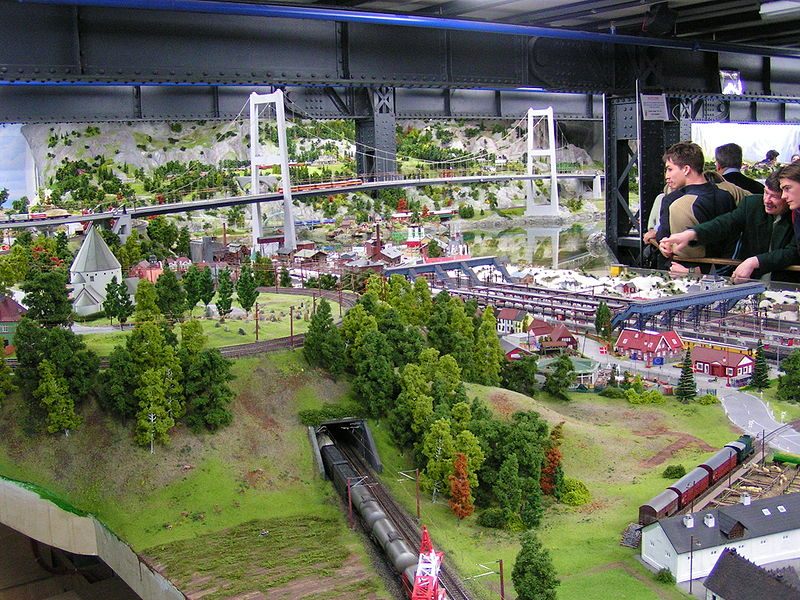 (Photo: Thomas Hermes/CC BY-SA 2.5)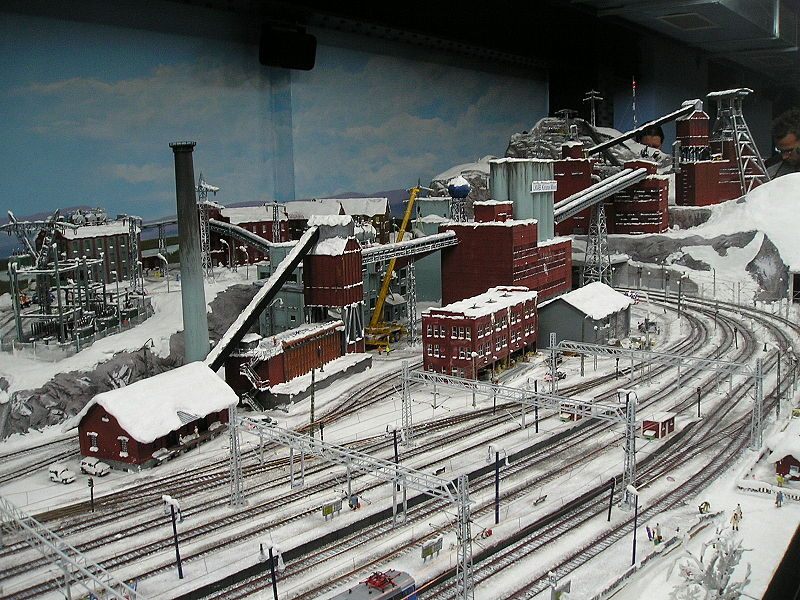 (Photo: I, Dannebrog Spy/CC BY-SA 2.5)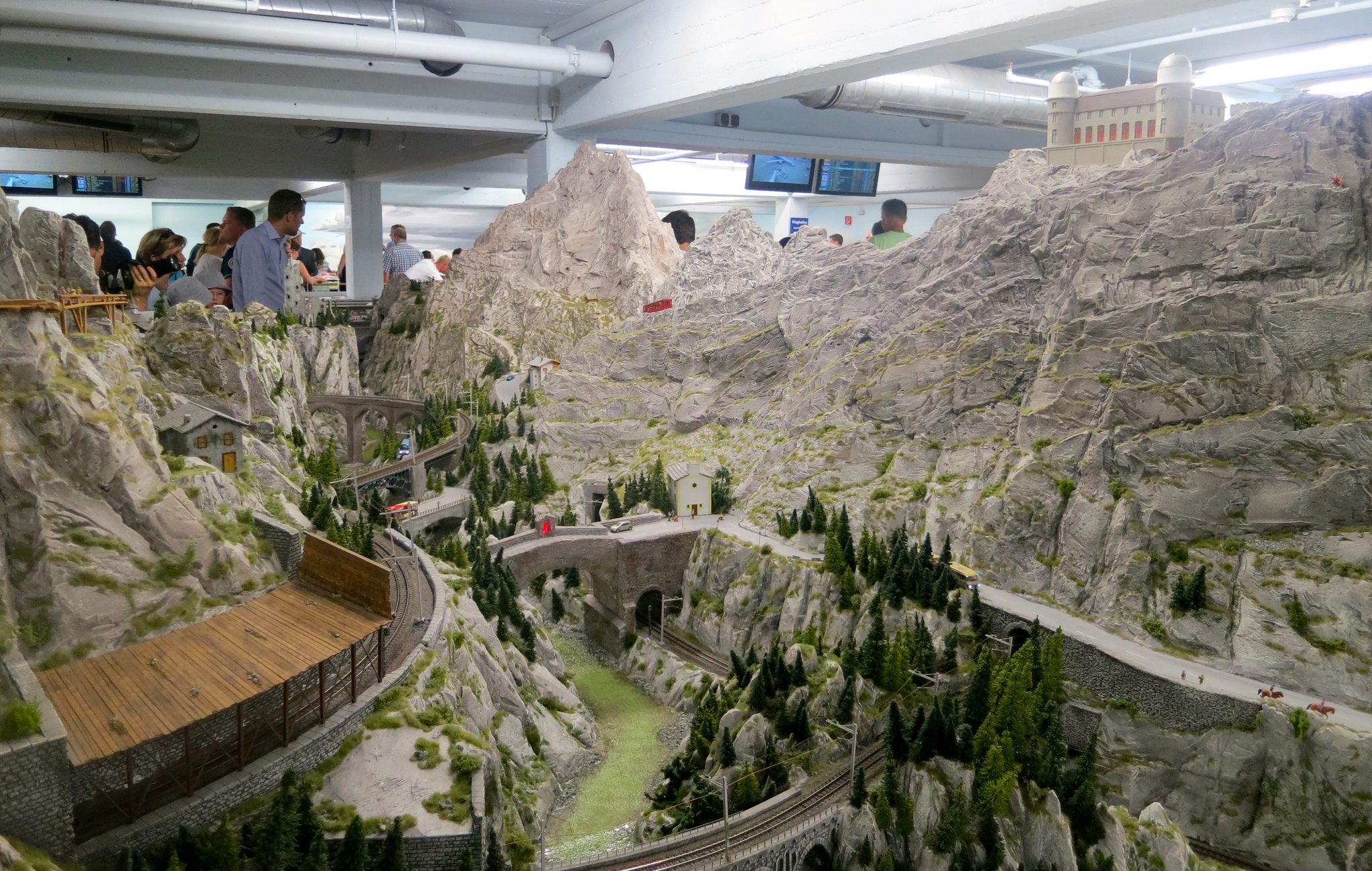 (Photo: Bill Rand/CC BY 2.0)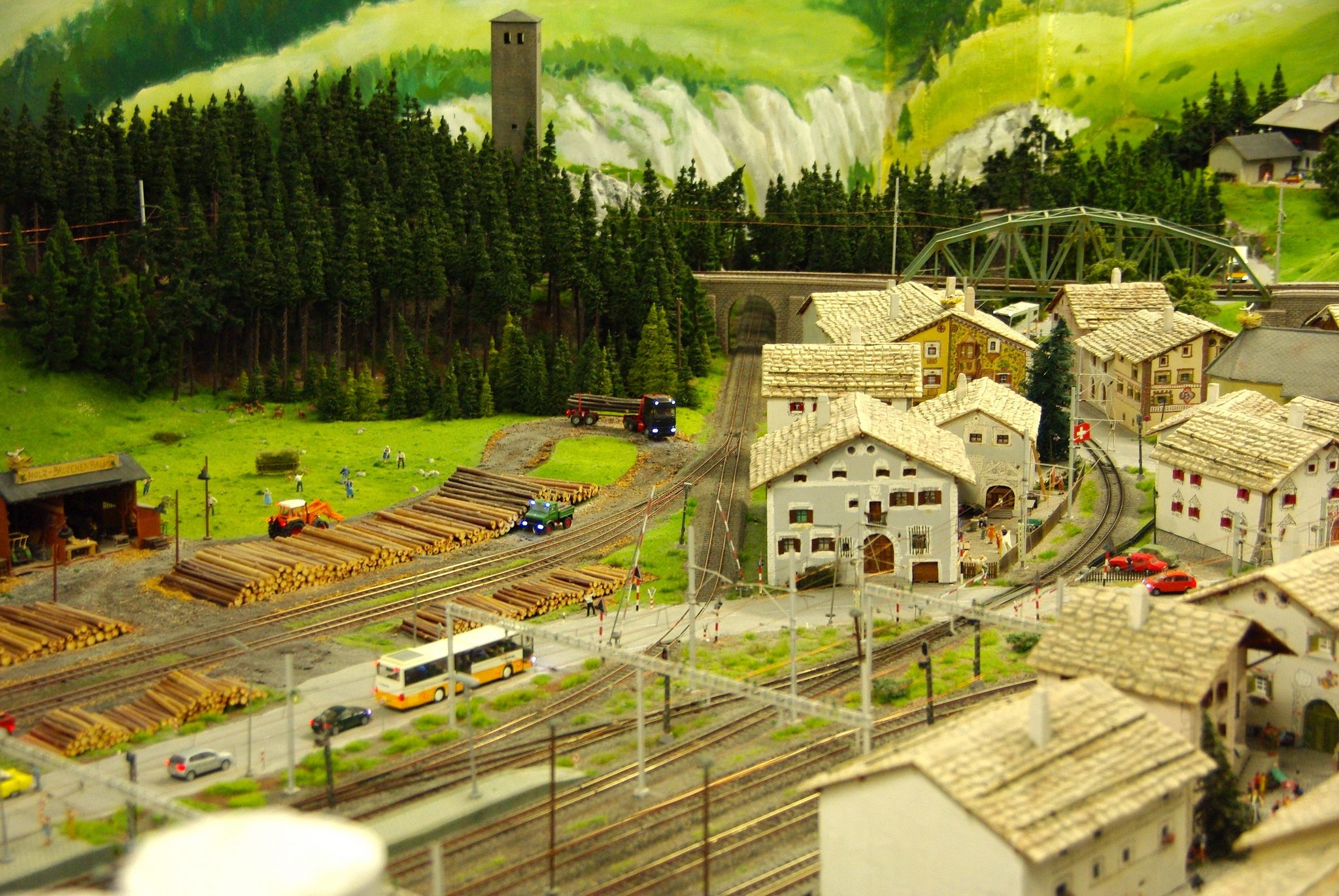 (Photo: gheeke/CC BY-SA 2.0)
Shartlesville, Pennsylvania
Roadside America is a not only a titanic miniature railway model, but also a historic testament to one man's love of model railroads. The giant display was first started in 1935 by Hamburg resident, Laurence Gieringer, who opened his own house to display it. As the rail lines grew and his model world continued to expand, Gierenger's project moved to larger and larger spaces until it was installed in its current location in the 1940s.
Today, the diorama covers 8,000 square feet with hundreds of mini-buildings, 18 different trains, a working waterfall and a little Statue of Liberty. God Bless, Roadside America.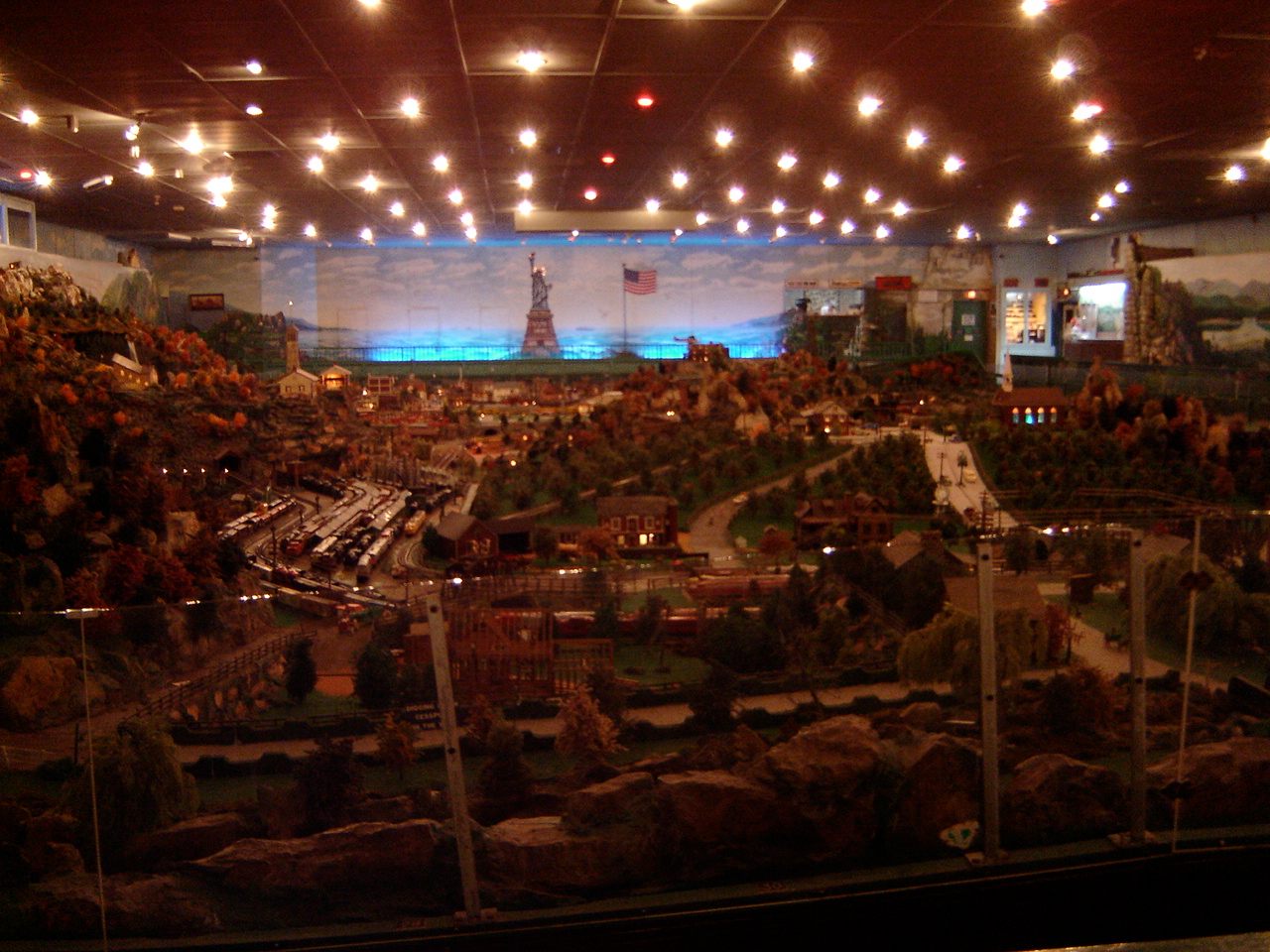 (Photo: Douglas Muth/CC BY-SA 2.0)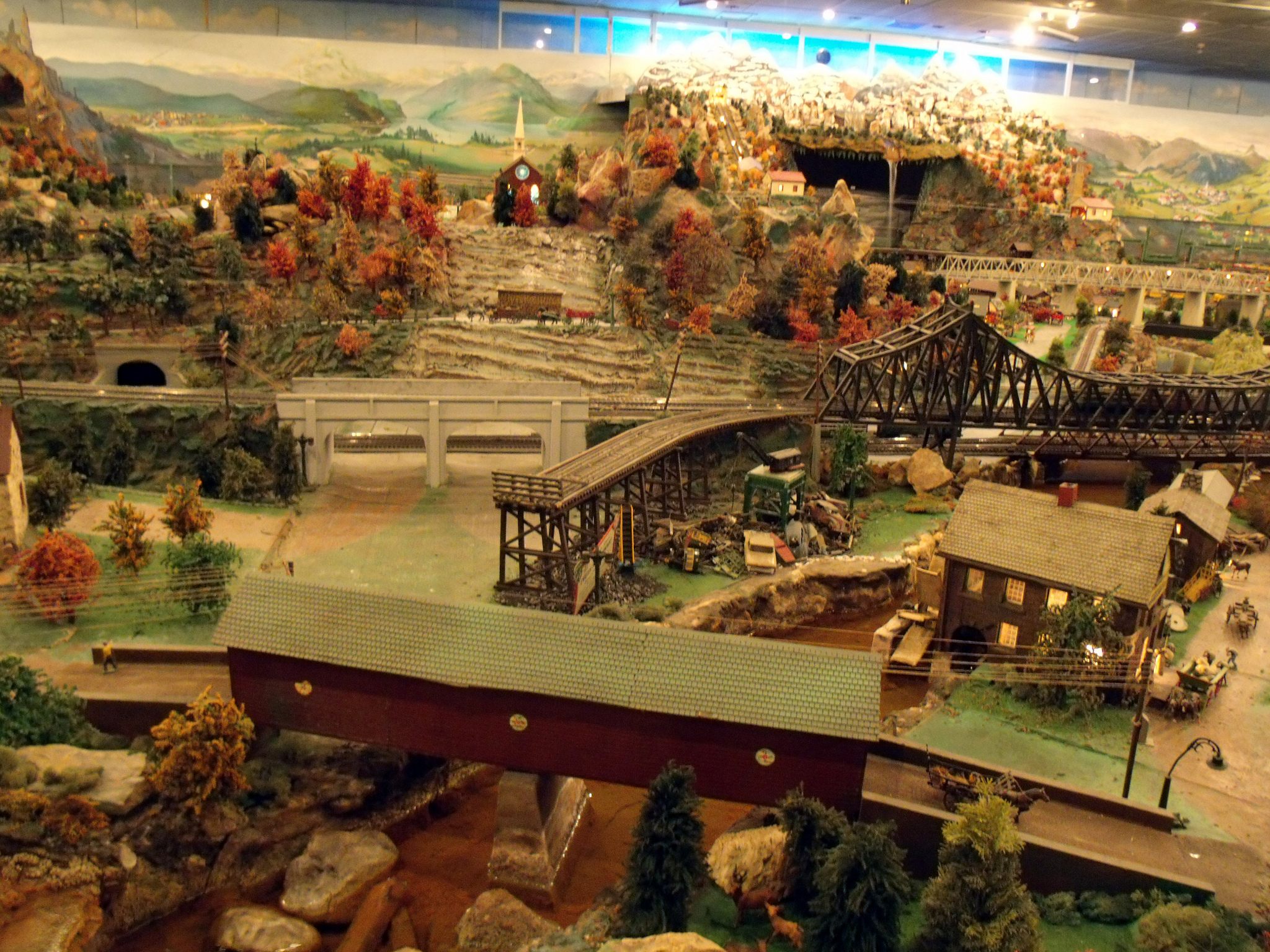 (Photo: Beck Gusler/CC BY-SA 2.0)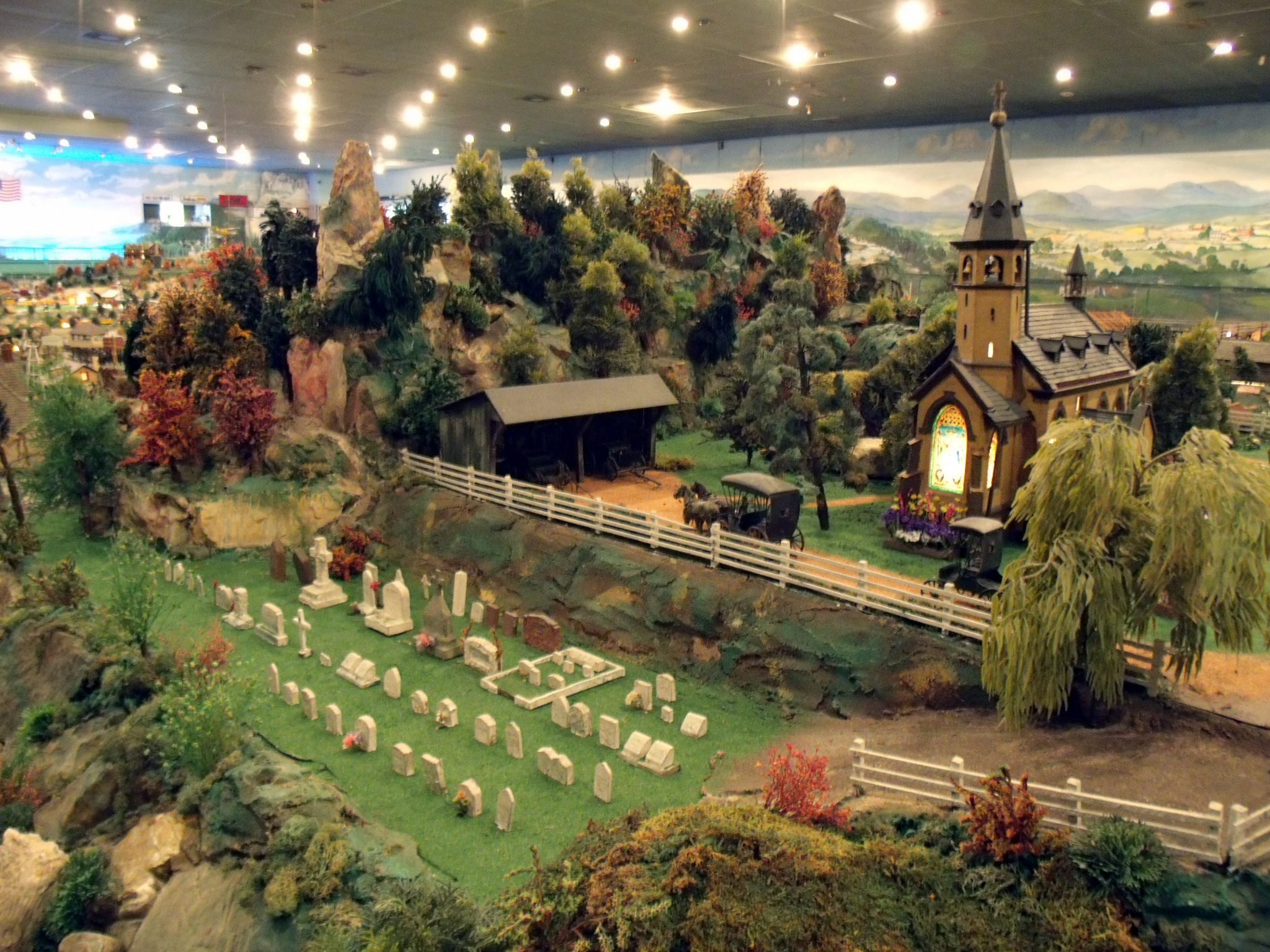 (Photo: Beck Gusler/CC BY-SA 2.0)
Chicago, Illinois 
Located in Chicago's Clarendon Park Community Center, the Garfield-Clarendon Model Railroad Club's sprawling model landscape has been in the works since 1947. The club is dedicated to entertaining and educating people about railworks, using their miniature operation. While the layout has been moved and expanded a number of times over the years, the current incarnation features over 1,500 feet of tracks with a special eye towards recreating the exact details of a real railroad, right down to the meticulously handmade tracks.
(Photo: Steven Vance/CC BY 2.0)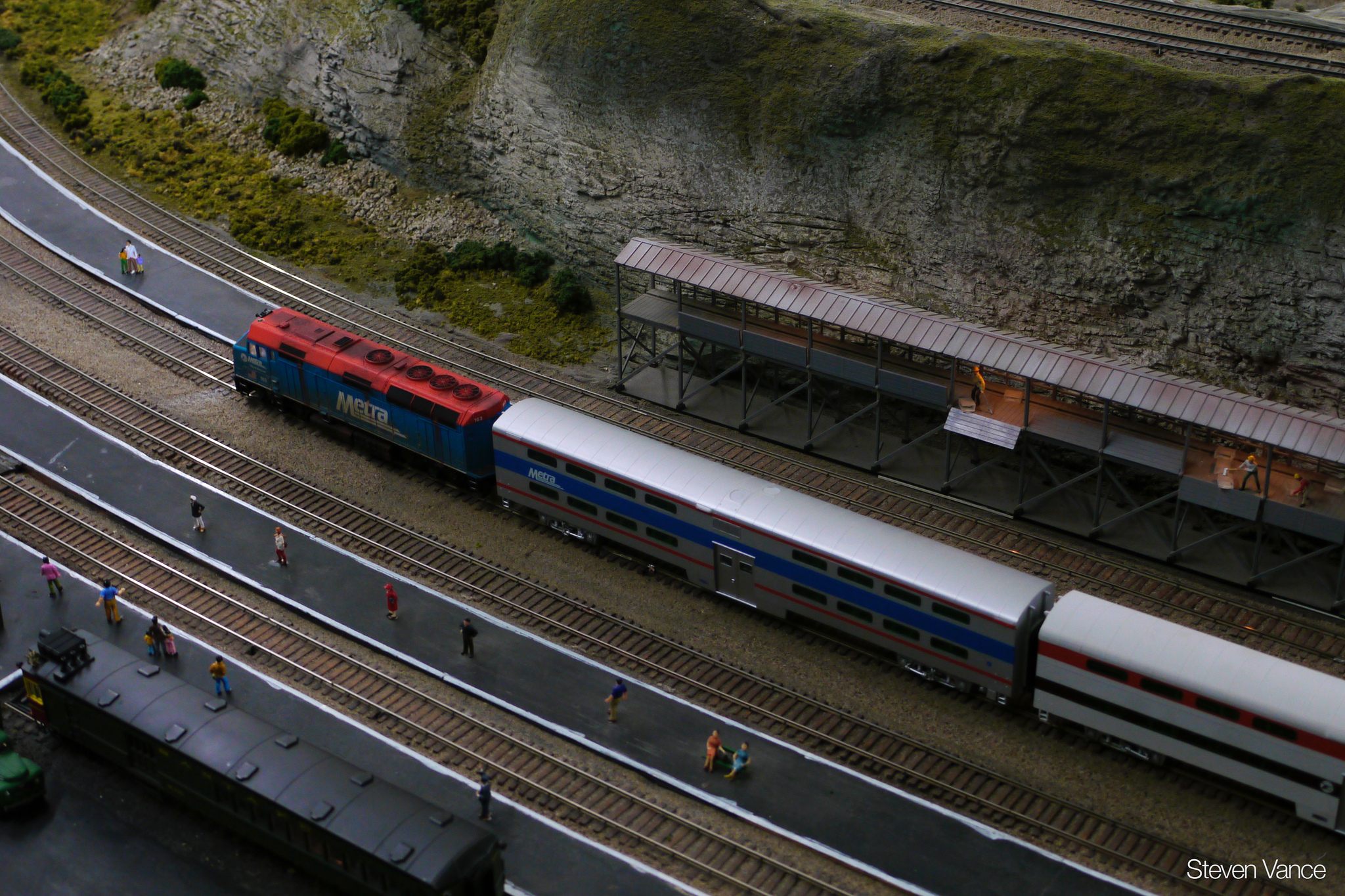 (Photo: Steven Vance/CC BY 2.0)
Flemington, New Jersey 
Both one of the more eccentric model railroads in the world, and the one of the largest in America, New Jersey's Northlandz is a massive installation that is the passion project of one Bruce Zaccagnino. Having never ridden a real train, Zaccagnino started building the model trains in the basement of a home he was constructing with his wife, Jean, in 1972. Since then, he has continued to expand his little world, which now comprises multiple floors, hundreds of little trestle bridges, and miles of track.
As an added bonus, his homemade museum also includes a large doll collection.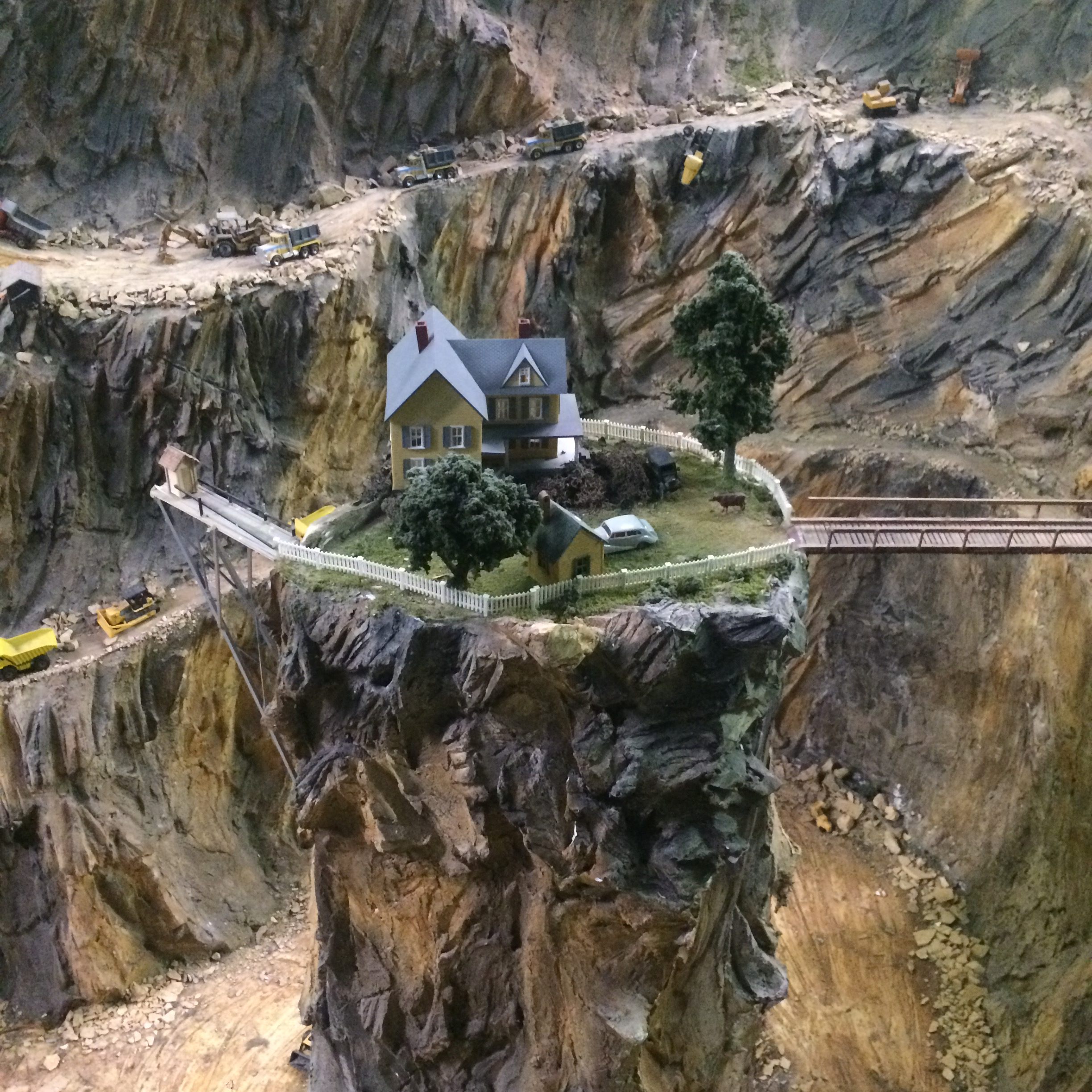 (Photo: Tyler Cole/Atlas Obscura)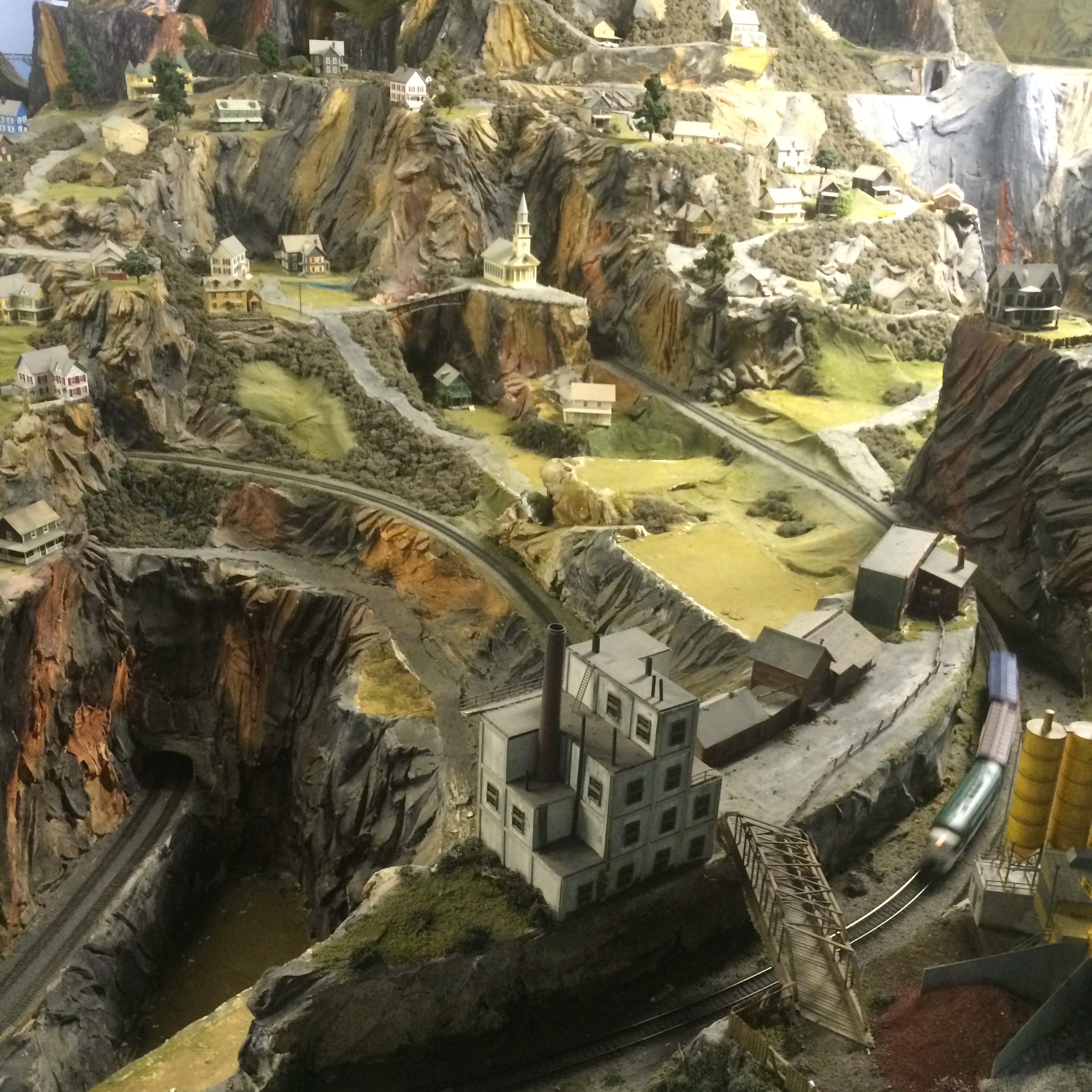 (Photo: Tyler Cole/Atlas Obscura)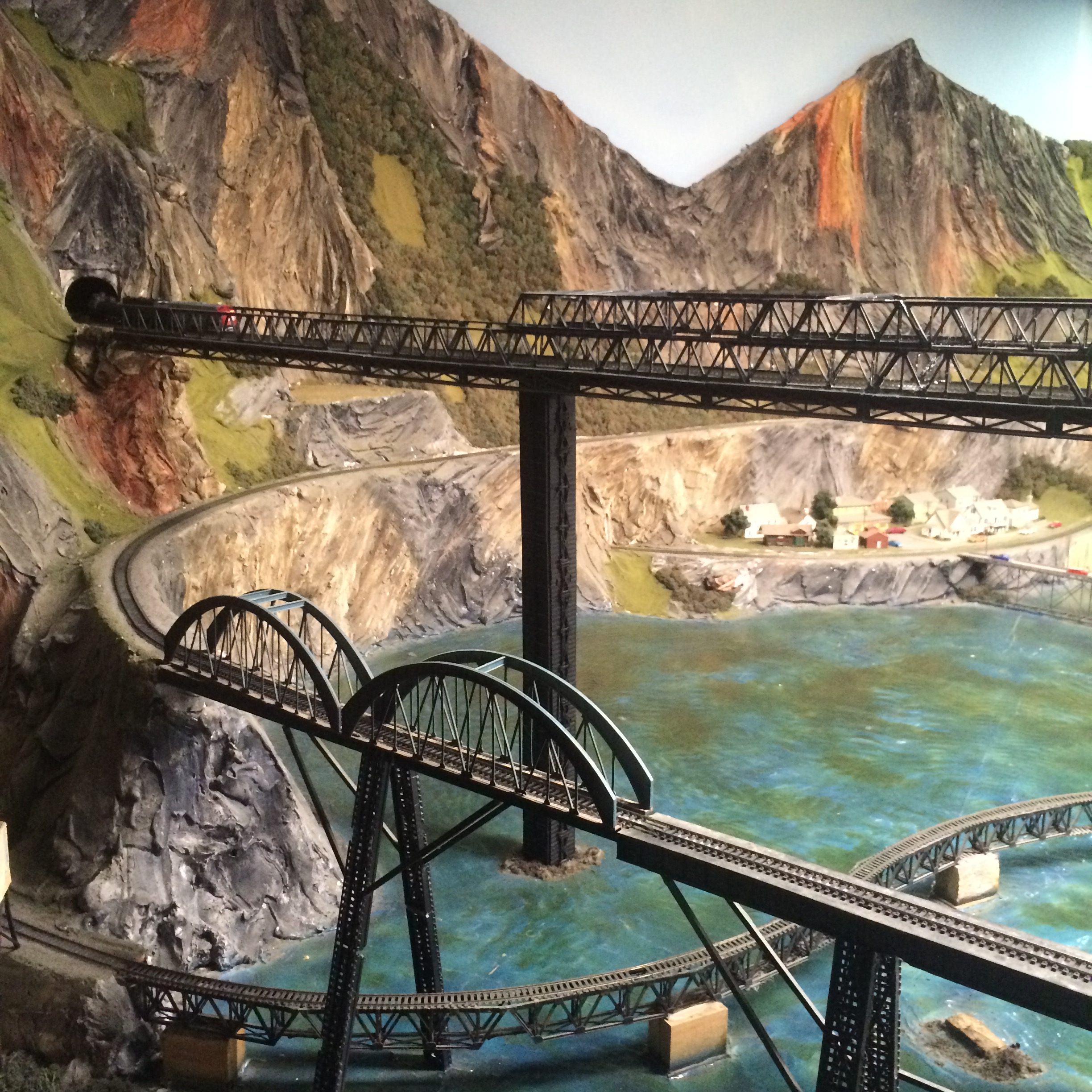 (Photo: Tyler Cole/Atlas Obscura)
New Orleans, Louisiana
Take a trip through the history of New Orleans train travel a this spectacular, organically minded model railroad system. Built by renowned artist Paul Busse, the New Orleans Train Garden is actually located in the City Park Botanical Garden, and is decorated with actual living plants. The trains that run along the 1,300 feet of track are special as well, each being a replica of a train or street car that traveled the city around the turn of the 19th century.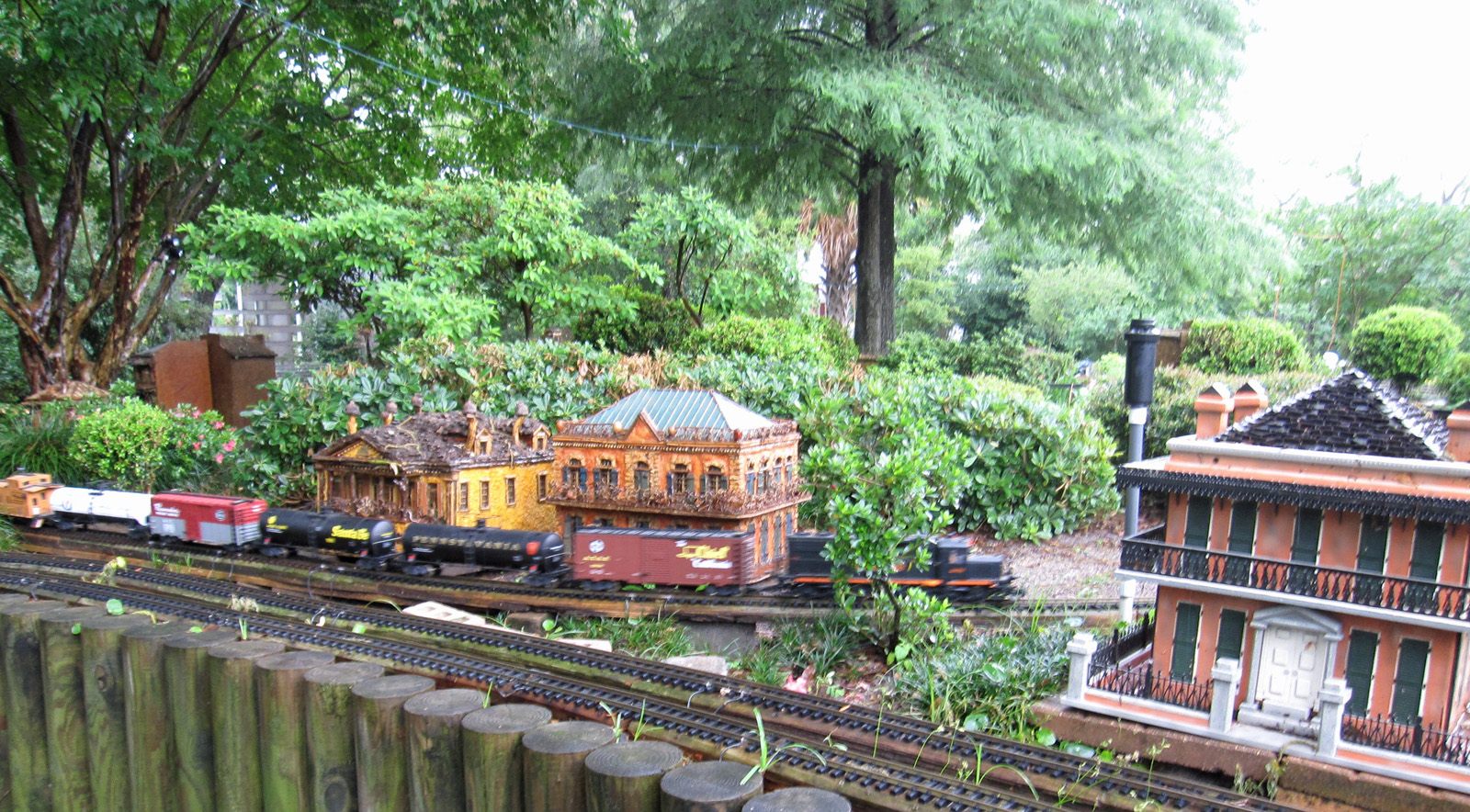 (Photo: InSapphoWeTrust/CC BY-SA 2.0)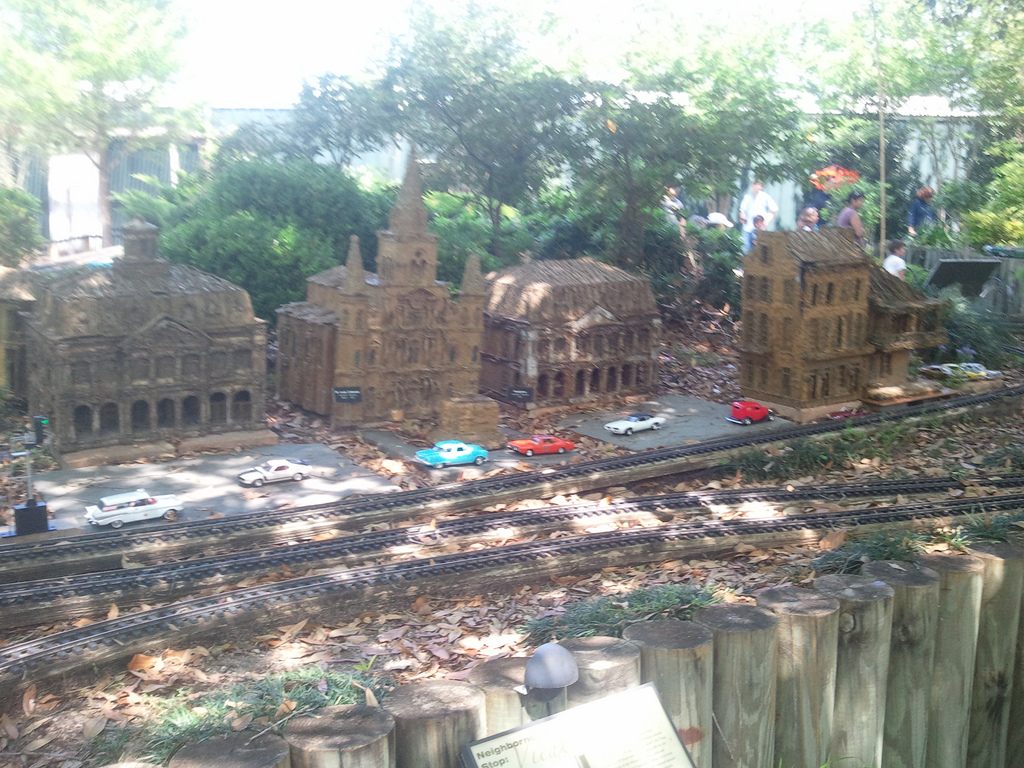 (Photo: The_Doodler/CC BY-SA 2.0)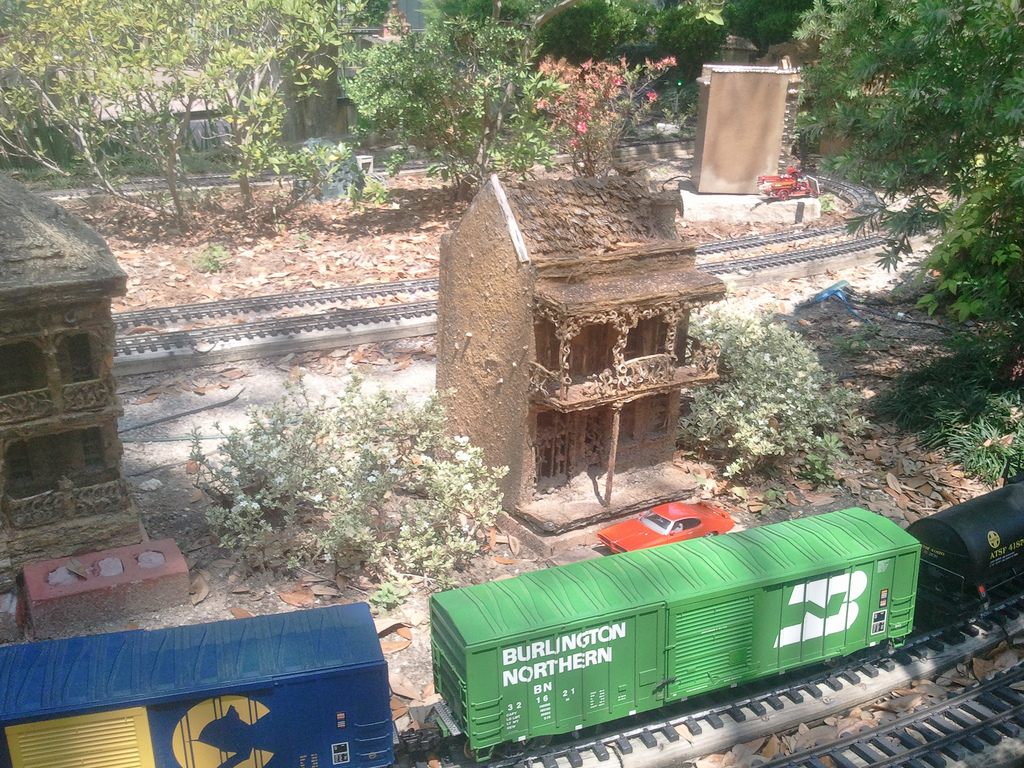 (Photo: The_Doodler/CC BY-SA 2.0)
Nishi-ku, Japan 
Opened in 2012, this Japanese model train museum is already one of the most stunning creations of its kind in the world. Built to house the work of model train enthusiast Nobutaro Hara, who began his model train hobby in the 1930s, and working at it throughout his life thereafter. While the Hara museum does not run his complete collection of trains, which numbered over 6,000, it does operate around 1,000 of them, sending them clicking and clacking down 1,500 feet of track.
Many of the trains are even powered by miniature overhead power lines, just like in real life.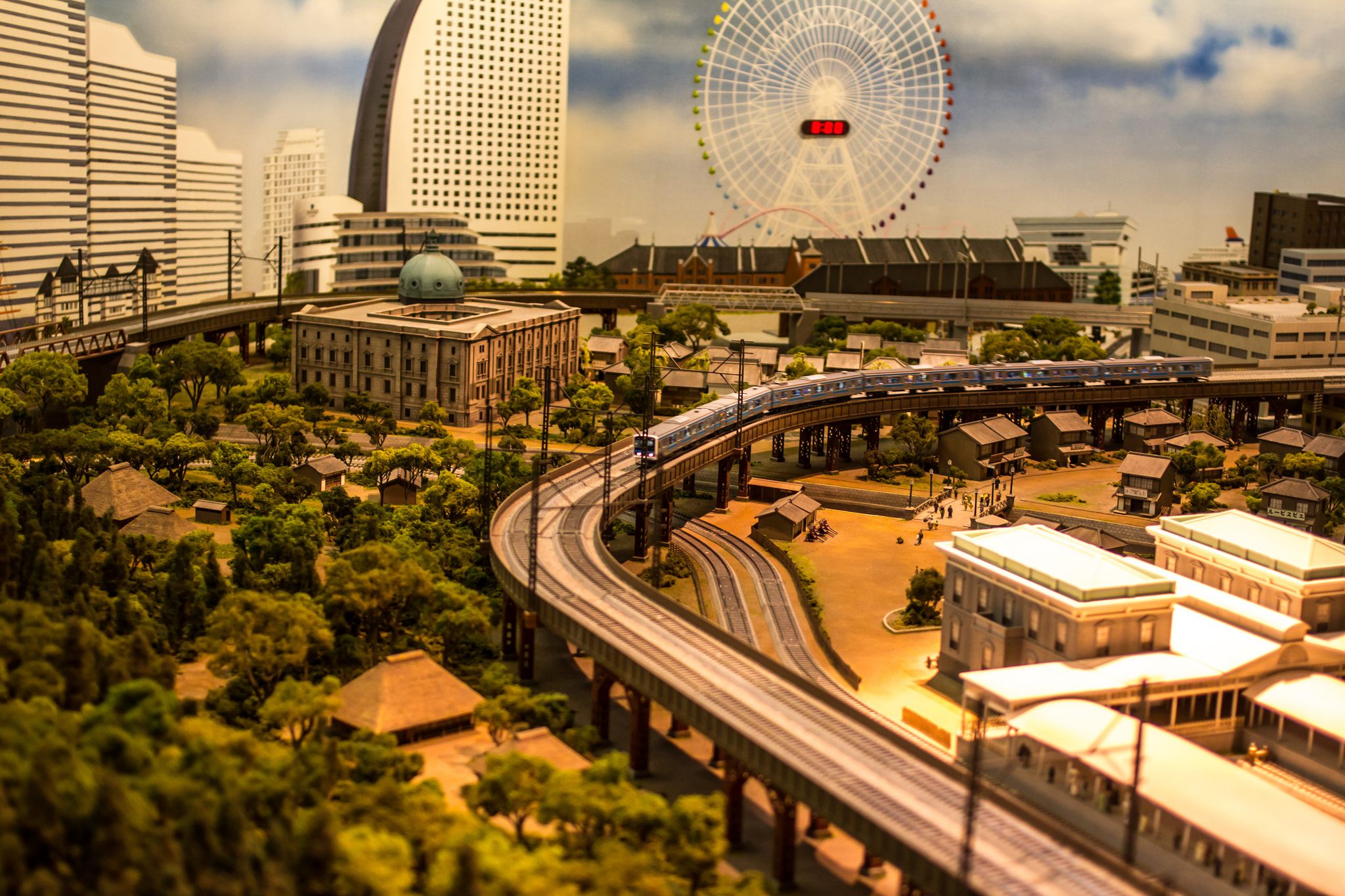 (Photo: y.ganden/CC BY 2.0)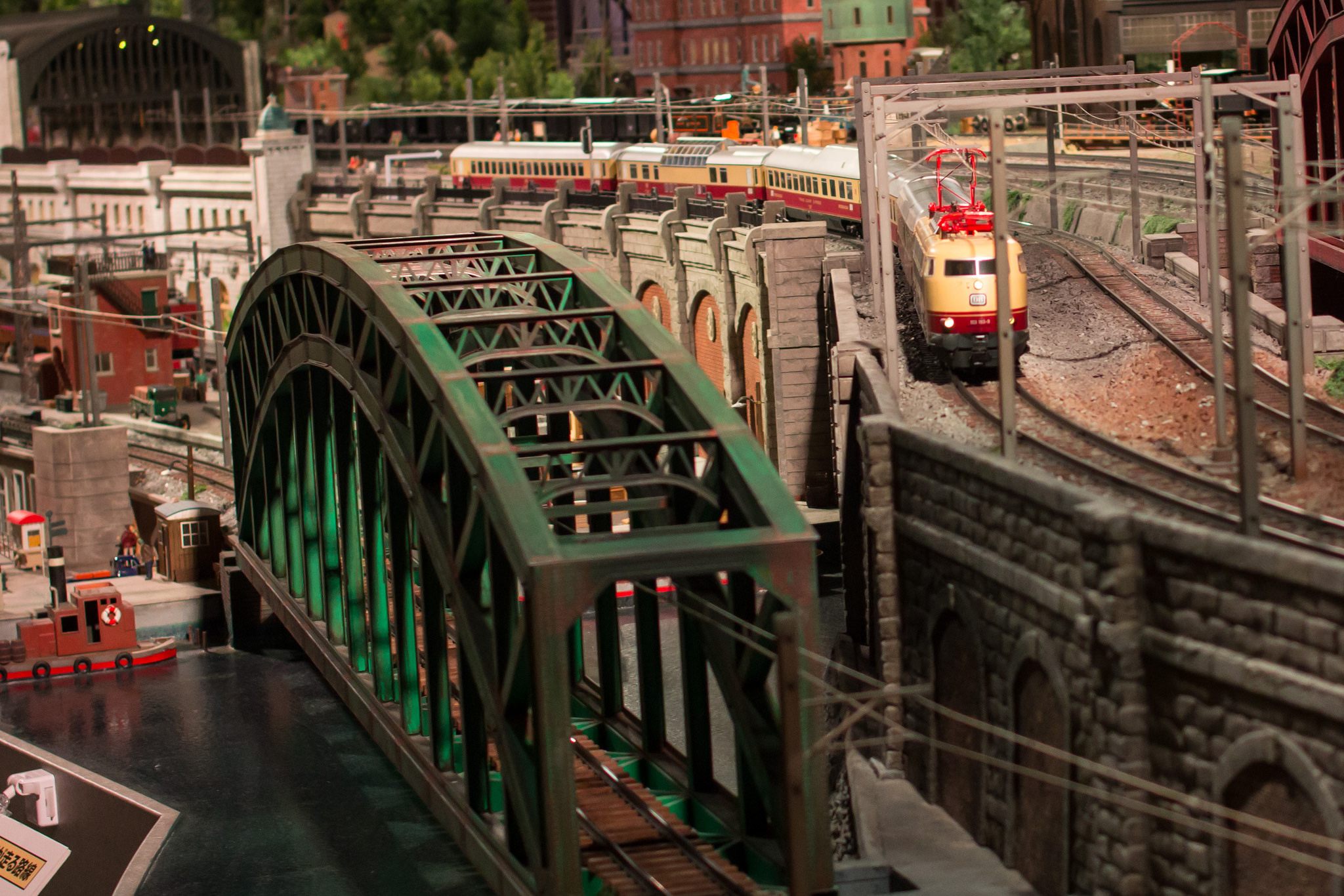 (Photo: y.ganden/CC BY 2.0)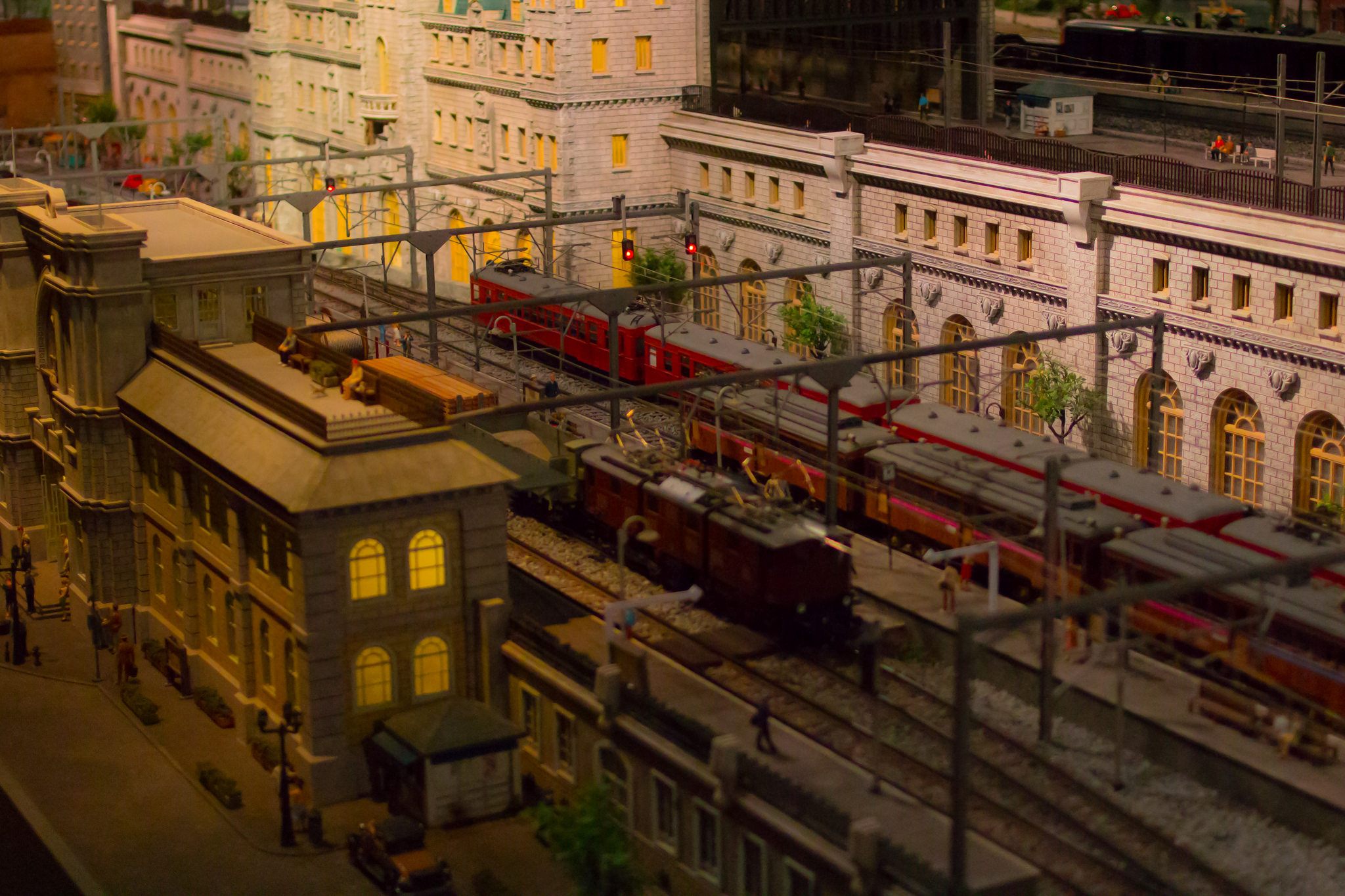 (Photo: y.ganden/CC BY 2.0)
San Diego, California
Managed by a quartet of model railroad clubs, the giant display at the San Diego Model Train Museum, in Balboa Park has been chugging along since 1982. Covering 2,700 square feet of indoor space, the exhibit is one of the largest of its kind in the world, and is broken up into four large dioramas, each managed by a different model train club. There is also a gallery of toy trains for anyone who just wants to do some trainspotting.
(Photo: Michelle Enemark/Atlas Obscura)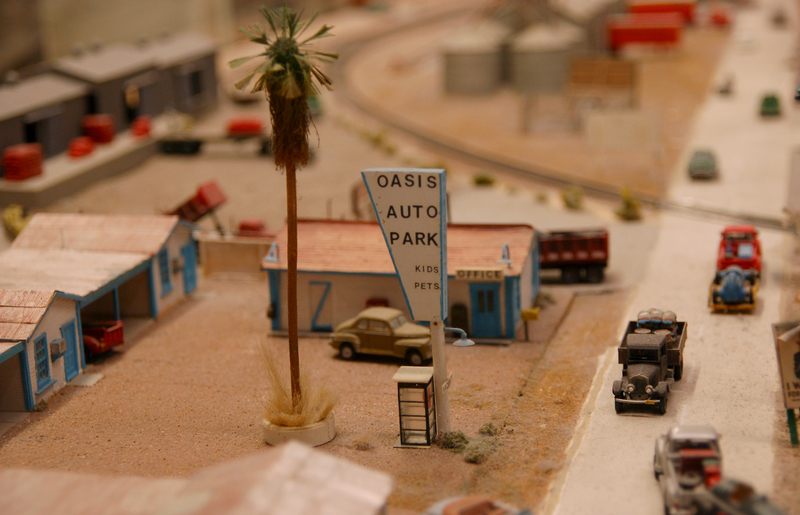 (Photo: Michelle Enemark/Atlas Obscura)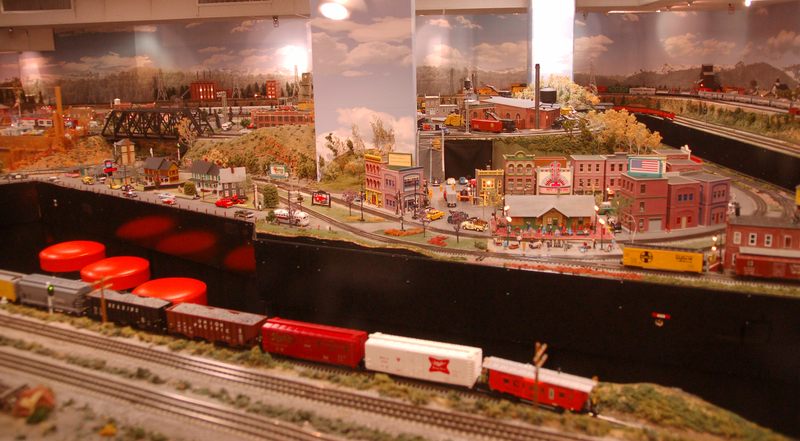 (Photo: Michelle Enemark/Atlas Obscura)
8. Miniature Railroad & Village
Pittsburgh, Pennsylvania
Held in the Carnegie Science Center in Pittsburgh, the Miniature Railroad & Village (official name) display is one of the nation's finest examples of model railroading. The display has been in its current home since 1992, but its roots go back to the 1920s when the little model world was established by a World War I veteran who began recreating his Pennsylvania hometown.
Today however the huge display covers much more ground, but is still focused on recreating a somewhat freeform version of Pittsburgh throughout the ages. The display is so beloved that Lionel Trains, probably the world's leading manufacturer of model trains, releases a special edition boxcar each year that can only be purchased through the museum.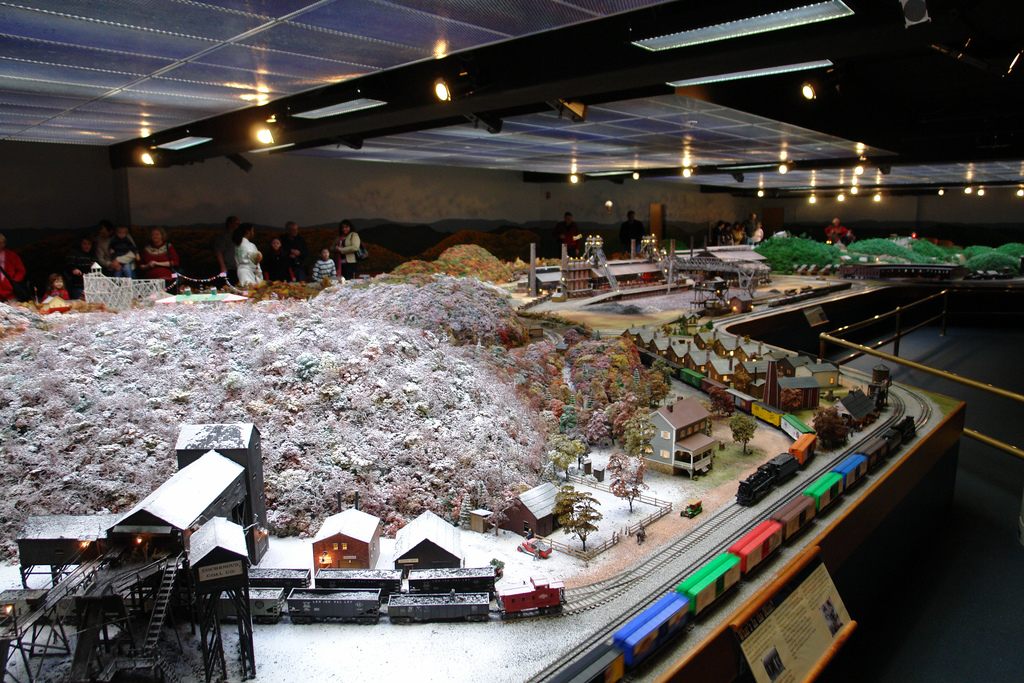 (Photo: J Aaron Farr/CC BY 2.0)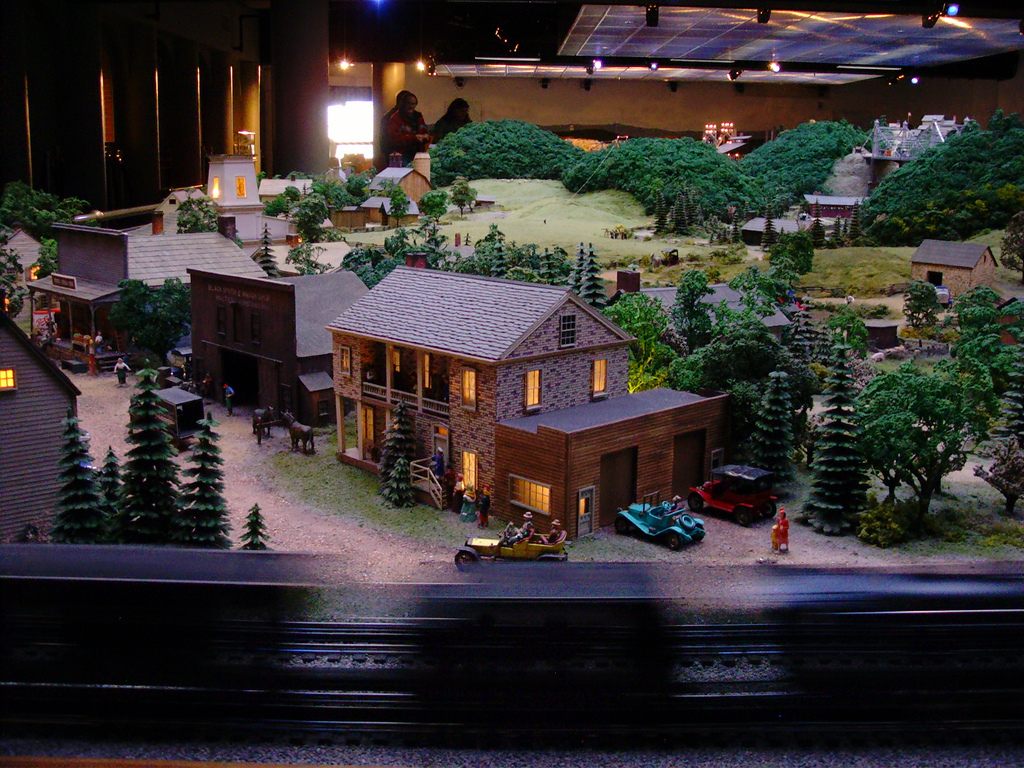 (Photo: Klaus Nahr/CC BY-SA 2.0)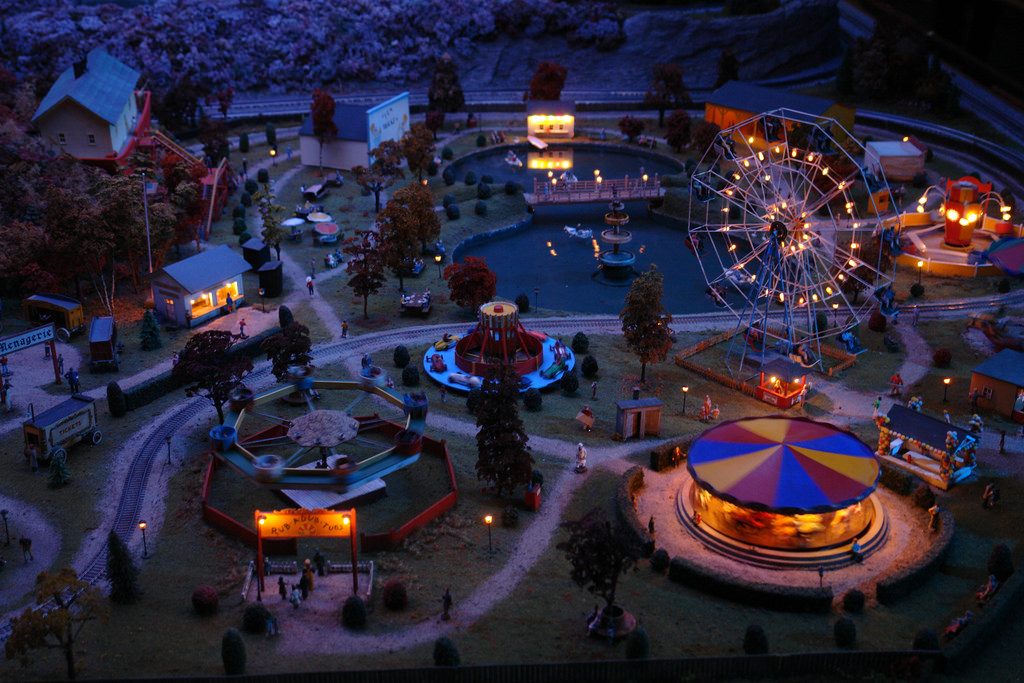 (Photo: J Aaron Farr/CC BY 2.0)
9. The Great Train Story
Chicago, Illinois
When the model railroad exhibit at Chicago's Museum of Science and Industry first opened in 1941, it was one of the largest displays of its type anywhere in the world. While other train displays have since eclipsed the museum's display in size, today it is about twice as large (3,500 square feet), and still as impressive.
The display is meant to represent a train trip from Chicago to Seattle, and features little landmarks from both cities. Look for Captain Kirk on the Space Needle!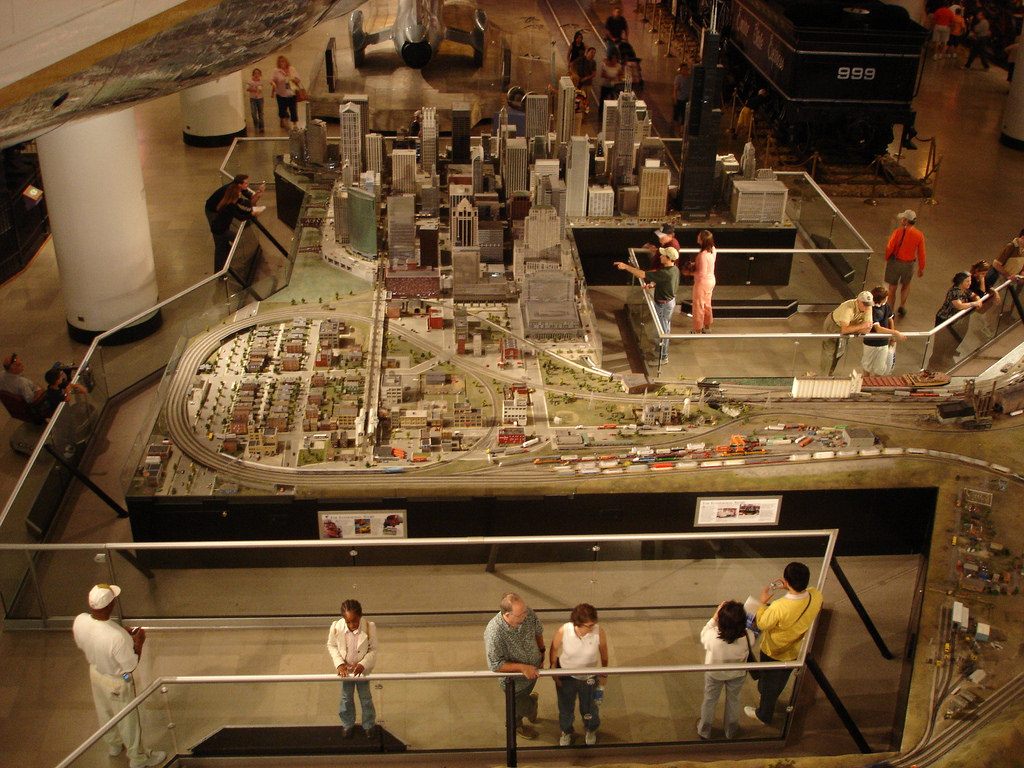 (Photo: hibino/CC BY 2.0)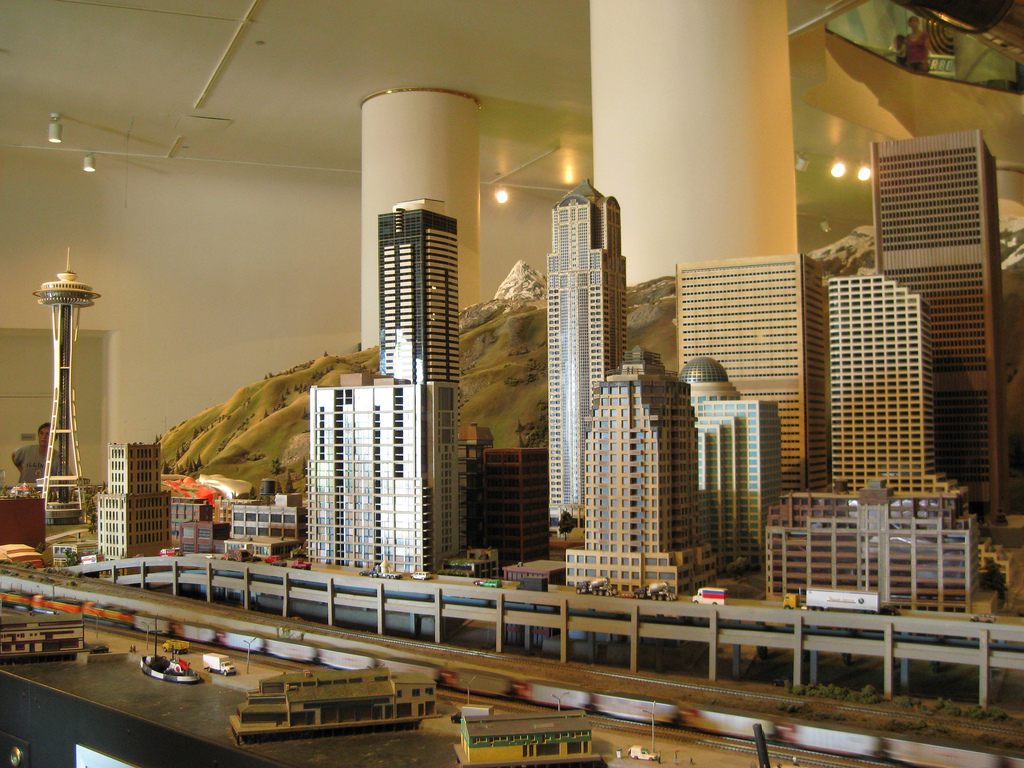 (Photo: calamity_sal/CC BY 2.0)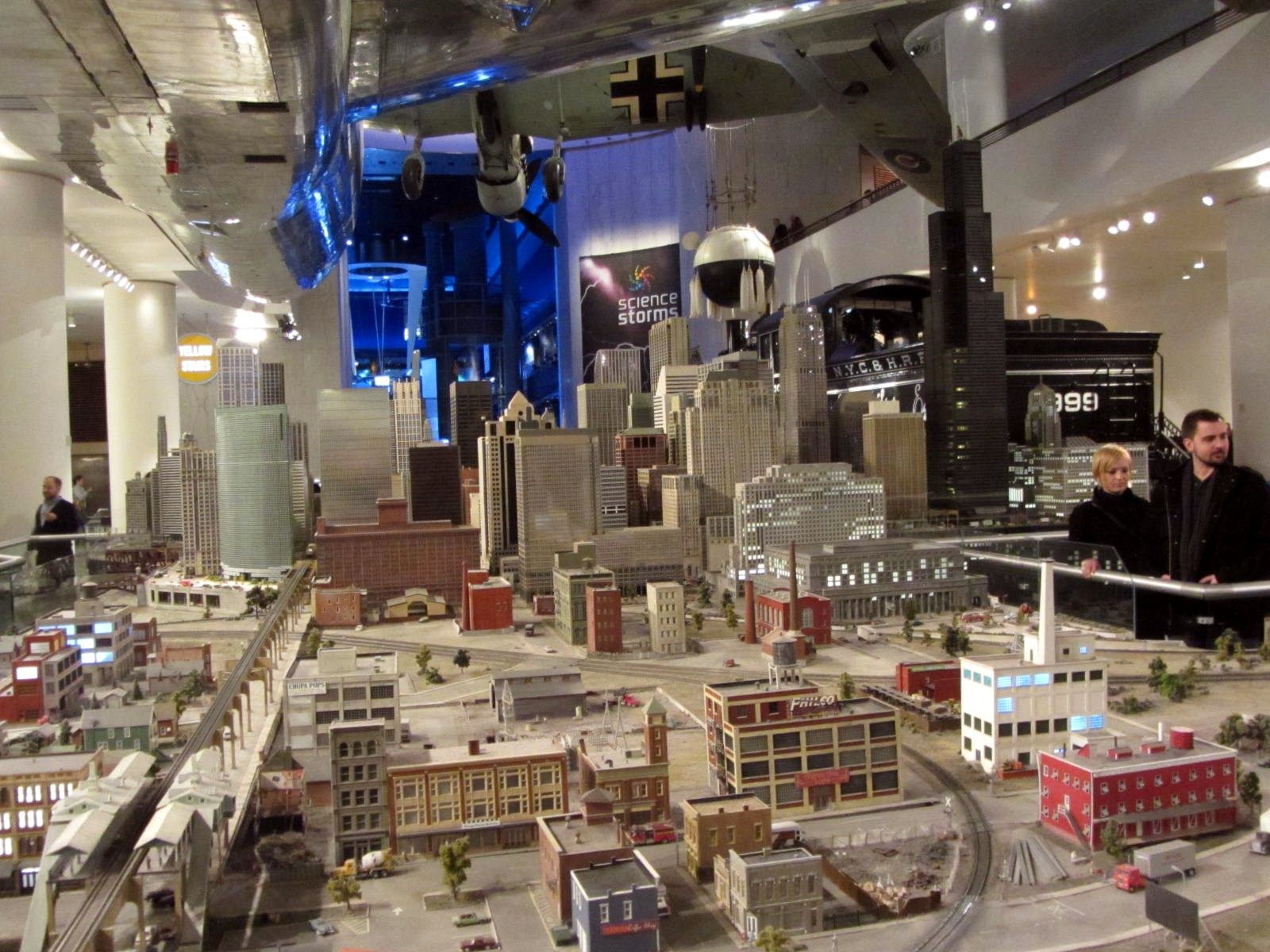 (Photo: David Wilson/CC BY 2.0)