The Elite, Poison Ivy–Munching Goats Taking on New York's Invasive Weeds
There's a benefit to being able to eat almost anything.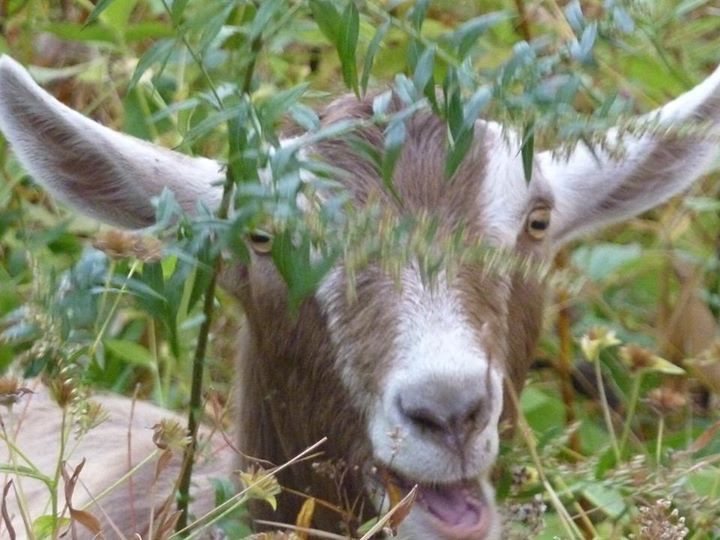 New York City's Upper West Side has a long history with unusual animals becoming part of the scenery. Just ask Harry, Jim, and Phil, the peacocks who live on the grounds of Saint John the Divine, one of the world's largest cathedrals.
So the goats who are going to move into two acres of Riverside Park this summer may not seem too out of place. In an effort to control invasive plants that keep growing in the steep, sloping parts of the park, which staffers have trouble accessing, the Riverside Park Conservancy will introduce to the area a squad of 24 goats, which can both stand the slanted ground and stomach the pesky weeds. The goats will occupy the grounds from May 21 to August 30, in an initiative the Park Conservancy is calling "Goatham."
These "summer interns"—as the Conservancy's president and CEO, Daniel Garodnick, calls them—will have a fairly wide selection of invasive snacks to choose from. The options include the sumptuous-sounding wineberry and porcelain berry plants, the full-bodied bittersweet and multifloral rose, and—of course—piquant poison ivy, which the park's guests can fortunately "gulp down … without a second thought," according to the Goatham webpage. They can, in fact, "consume 25% of their own body weight in vegetation in just one day." At that rate, they might put such a dent in the weeds that they could erase them from the landscape altogether. We know what you're thinking: "If the goats are going to eat so much, what will the park do with all the excrement?" It's all part of the plan—it will just enrich the soil.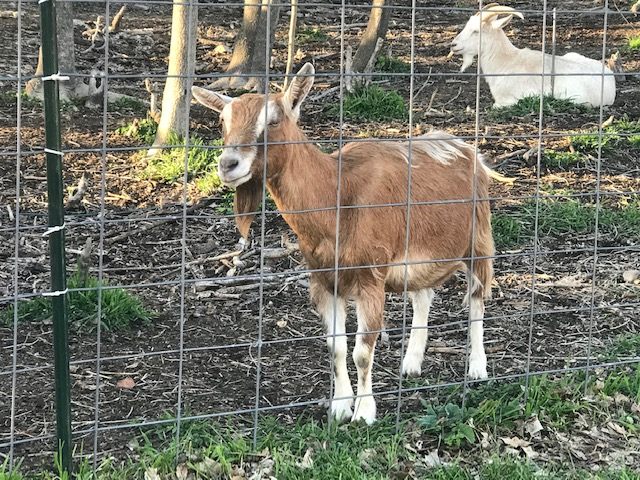 This all makes for not only an effective sustainability program, but also a valuable opportunity for public education. The goats, says Garodnick, offer a model for how to treat damaged landscapes without relying on chemicals. To get the message out to the public, the Conservancy will partner with Columbia University, which will send scientists to conduct live testing on the soil's quality throughout the goats' stay.
Larry Cihanek, whose organization Green Goats is providing the park with the fleet, says that the most "visually interesting" goats were chosen for the project in order to maximize public engagement and attention. (The organization owns about 180 in total.) They do not need training for a project like this, he adds, as eating these kinds of weeds is just a day's work for goats. The animals are unique, says Cihanek, in the sense that they'll "eat the junk stuff that no other animal would eat," and because their digestive tracts neutralize seeds. Once deposited, in other words, their droppings won't produce a new generation of weeds.
Cihanek says he's glad to collaborate on environmental issues with cities, in particular, because people don't often associate livestock with urban environments, and thus don't appreciate the benefits the animals can offer. (In years past, Green Goats worked on similar projects with Prospect Park and Brooklyn Bridge Park.) That may be true, but New York City's connection with goats actually runs very deep. The city's nickname "Gotham," in fact, actually comes from an old Anglo-Saxon term for "Goat's Town."