A Journey Through Time on the New York Subway System
Atlas Obscura and Chase Sapphire® took cardmembers on an exclusive trip aboard the MTA's historic trains.
It takes something special to get New Yorkers to look up from their phones while they're commuting. But on October 19, 2018, Atlas Obscura and Chase Sapphire® achieved the near-impossible by taking a vintage train for a ride through active transit stations.
On subway platforms, onlookers' jaws dropped before giving way to smiles and waves at the surreal vision. A vintage train car packed with partygoers jamming to sounds from big band to electronic music is not something you see often, even in New York.
As Dan Daly, a Chase Sapphire cardmember put it, "It's not just that we were part of a spectacle, we were creating one for New York City."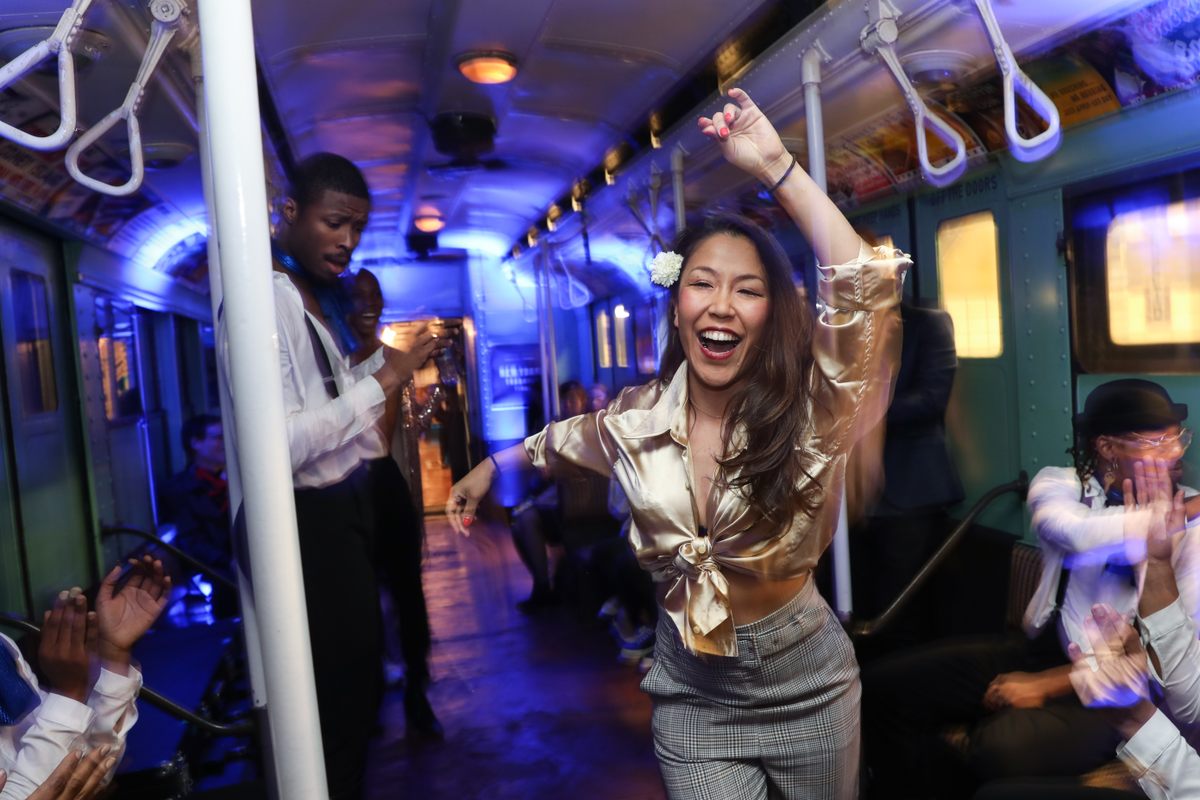 The night began at the New York Transit Museum , where visitors can explore antique train cars during museum hours. On special occasions, the Transit Museum will take them for a ride, but "New York Through Time" represented the first time the museum partnered with outside organizations to create an unforgettable evening.
The event was exclusive to Chase cardmembers, who were greeted at the entrance with glasses of sparkling wine. A short reception gave them the rare opportunity to explore the current Navigating New York exhibit and permanent collection after-hours.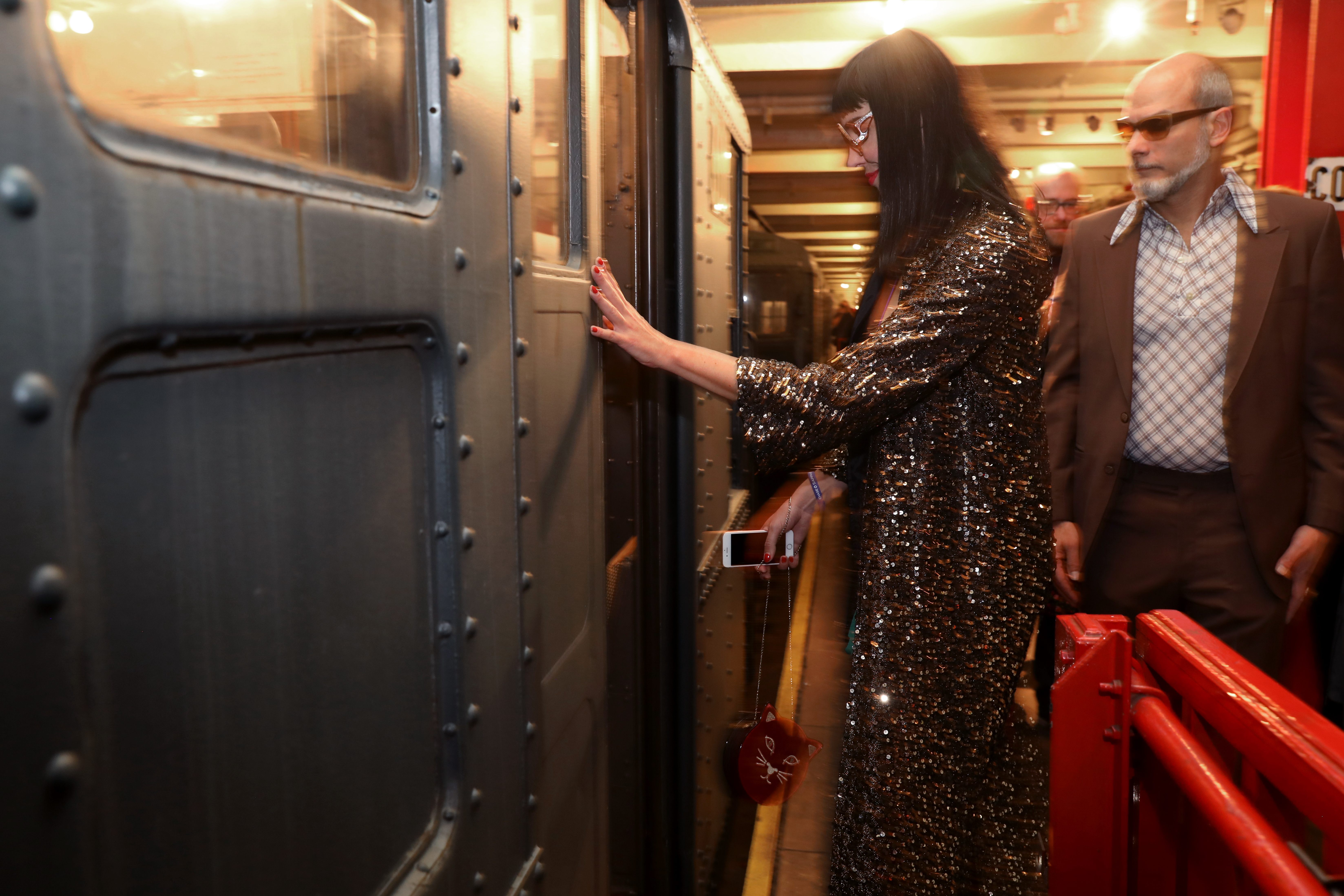 Then, it was time for the train to depart. Over the course of a little over an hour, it made its way from downtown Brooklyn and through East New York before traveling back to Manhattan.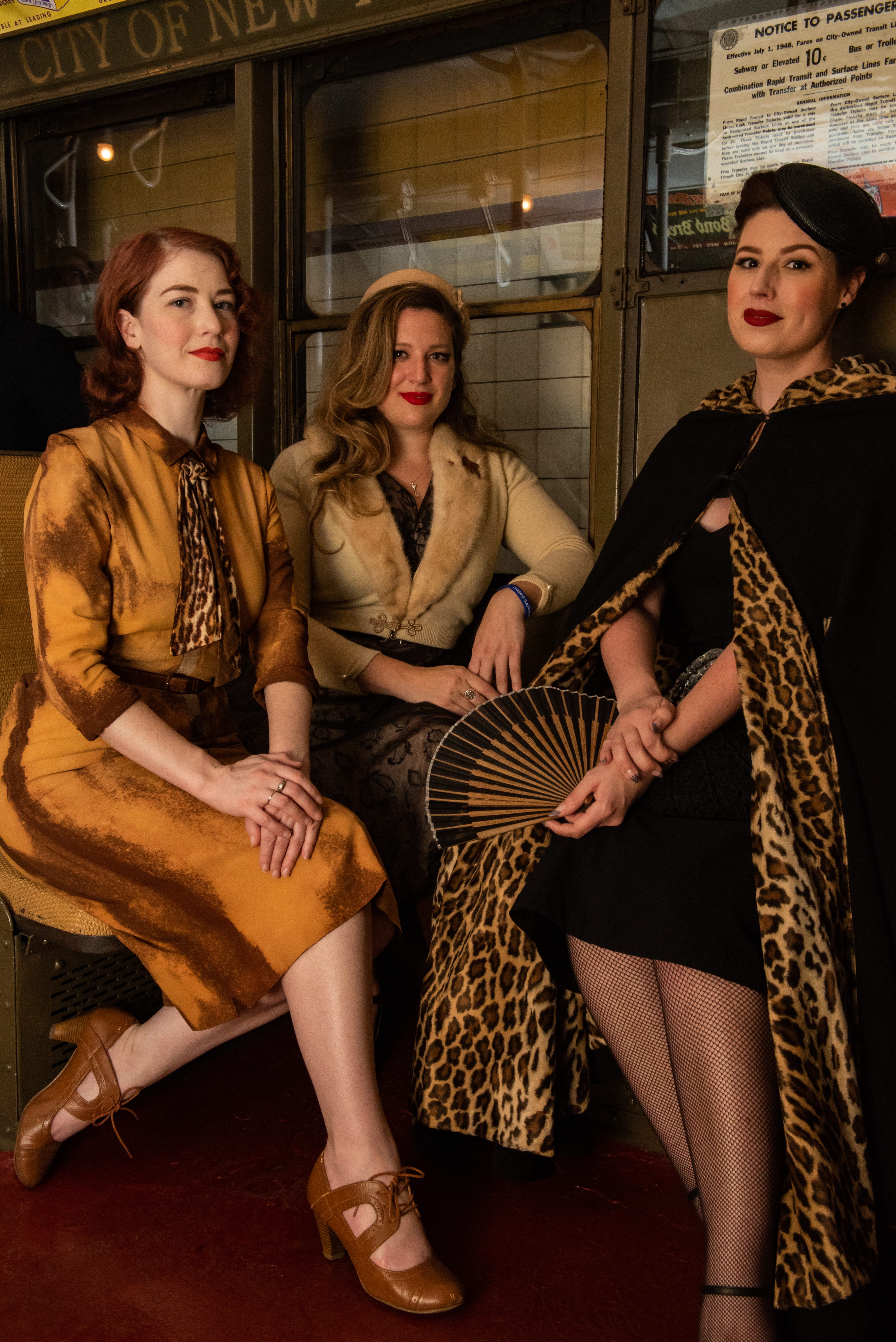 In homage to New York's vibrant nightlife in the 20th century, each car reflected the entertainment of its time. An army green-hued, wicker-seated car with a 1940s aesthetic hosted George Gee, a swing bandleader with over 36 years' of experience, plus dancers who gracefully sidestepped the train's twists and turns.
Psychedelic projections inspired by Andy Warhol's Factory screen tests filled the next car, conceived and executed by artist Sean Dack. It was a fitting segue into the next, a 1970s-influenced scene filled with musicians led by violinist Adriana Molello and featuring trombone player Dave "Smoota" Smith, playing funky covers from the era. "If you're feeling groovy, shake your booty," a vocalist crooned as guests glided through the car.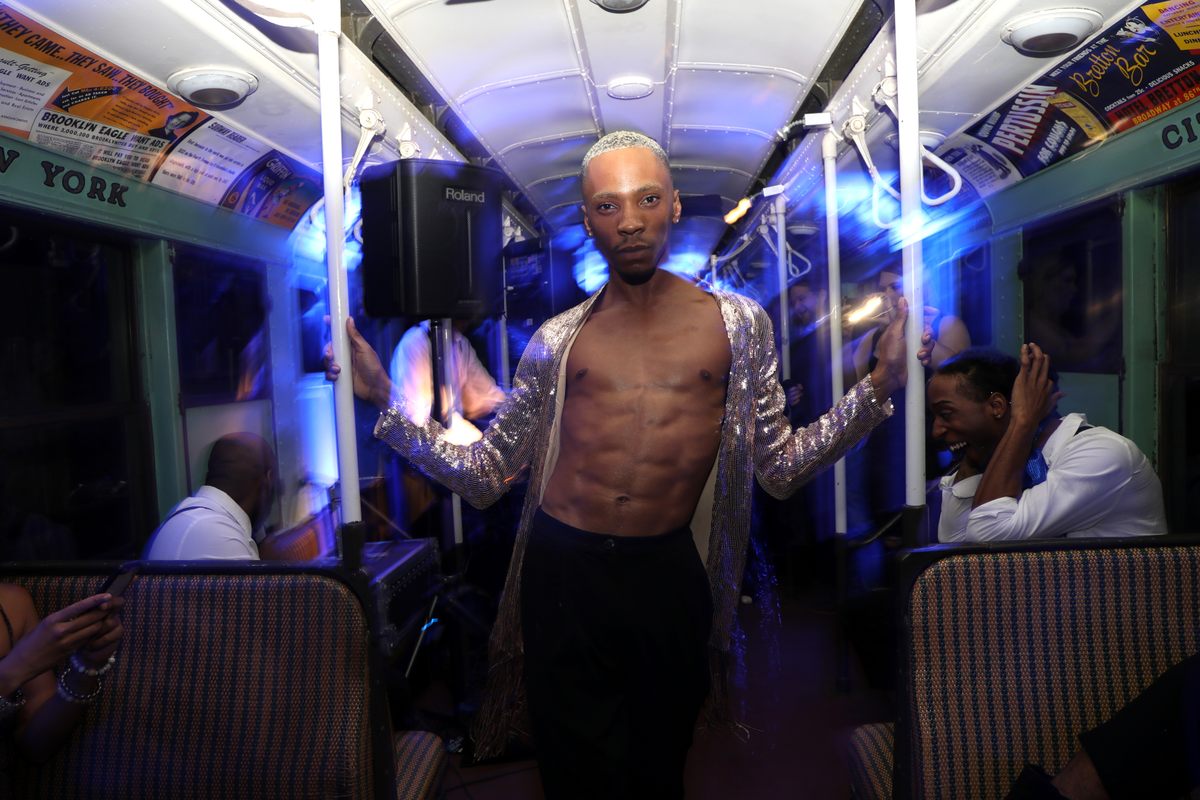 The next train recreated one of the 1980s' most influential musical movements: vogueing. Bathed in sapphire lights, dancers led by Chauncey Dominique delighted guests with invigorating dance moves, infectious energy, and hilarious banter. (Dominique playfully referred to the car as the "House of Sapphire" throughout the evening.)
The last car called to mind a future redolent of the past. A collaborative installation by artist Coby Kennedy and Superchief Gallery played on Art Deco design motifs. Geometric patterns were laid onto the subways's glass dividing panels, and Chrysler Building-colored tin foil was shaped into angles on the floor. Meanwhile, Flex performers (a dance style born in NYC that straddles street performance with the avant-garde) injected some forward-thinking energy into the train.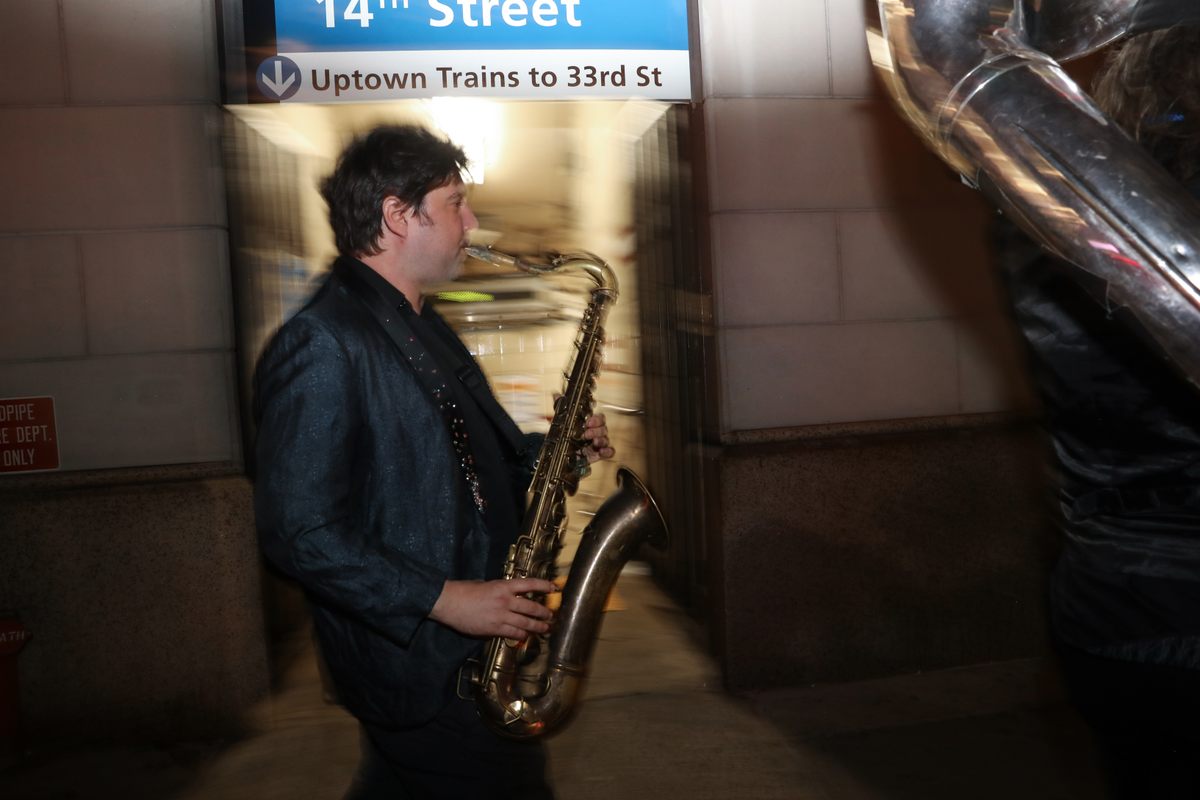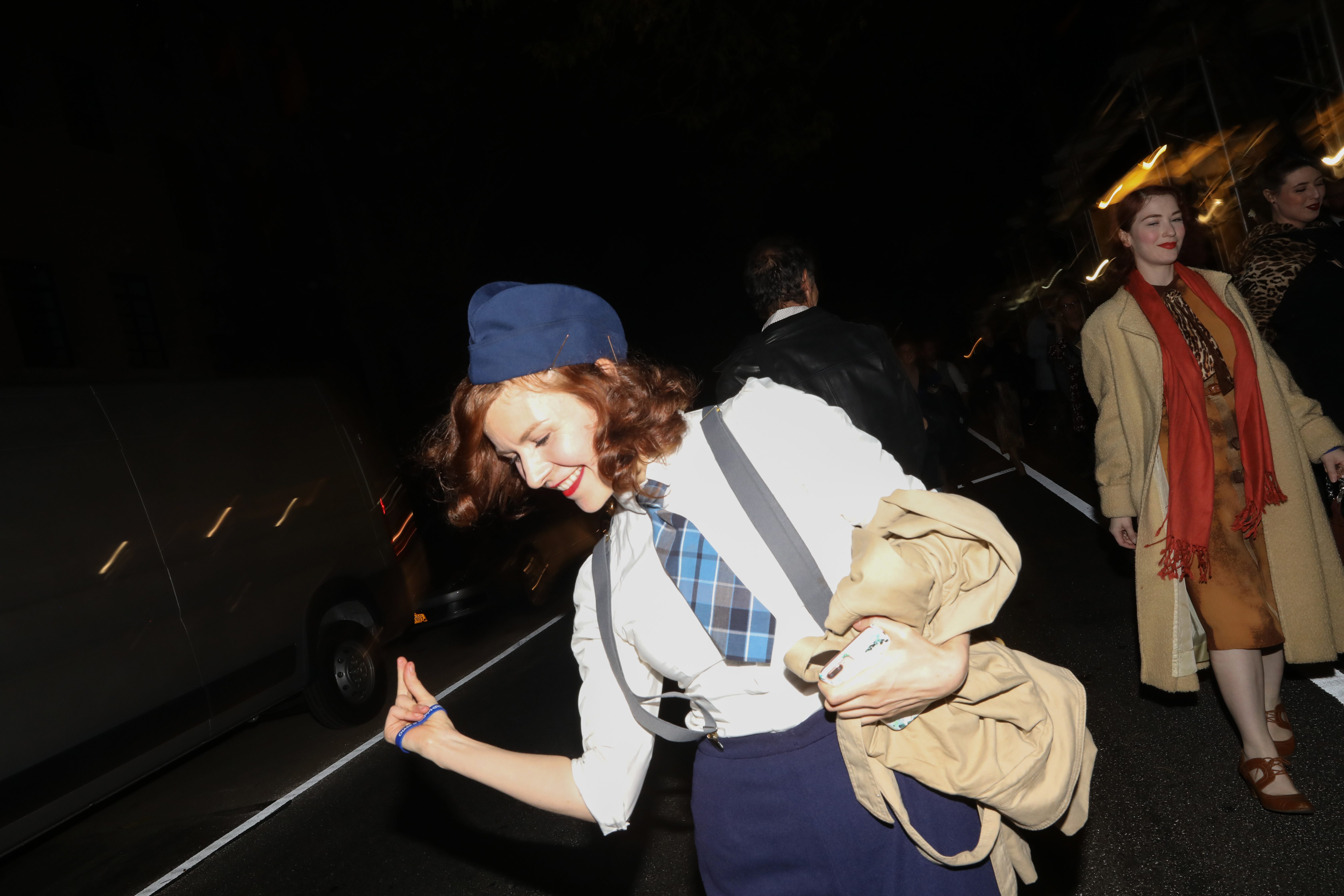 The evening was not over once the train reached its final stop: 14th St. and 6th Ave. Gato Loco, a "psycho mambo" band, led guests through the streets to the next destination, playing music in full swing with Chase Sapphire cardmembers and a sizable crowd that decided to join in on the jaunt. Passersby took pictures and hooted and hollered while cars joined in a chorus of honks.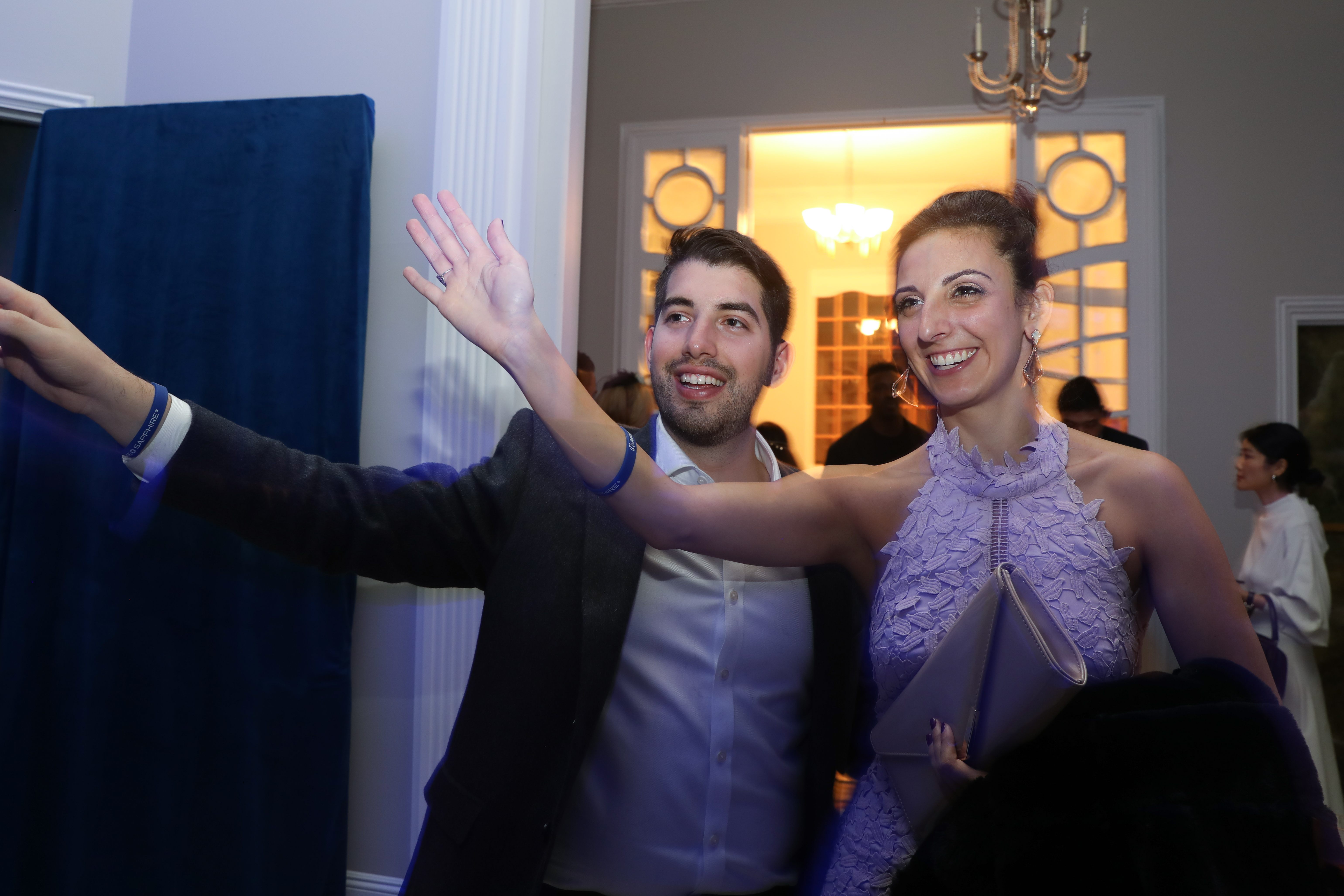 The procession came to an end near Union Square in midcentury abstract expressionist artist Willem De Kooning's former loft. Inside, former subway performer-turned America's Got Talent star Mike Yung belted out tunes to a dancing crowd. Elsewhere, guests ate hors' d'oeuvres, drank cocktails (including a custom-concocted "Hidden Gem Gimlet"), took photos in a subway-themed photo booth, and reflected on the unforgettable evening.
Helene Flynn, dressed in a fascinator and luxurious fur coat, has lived in New York all of her life and has never experienced anything like "New York Through Time."
"Not on the subway, absolutely not!" she laughed.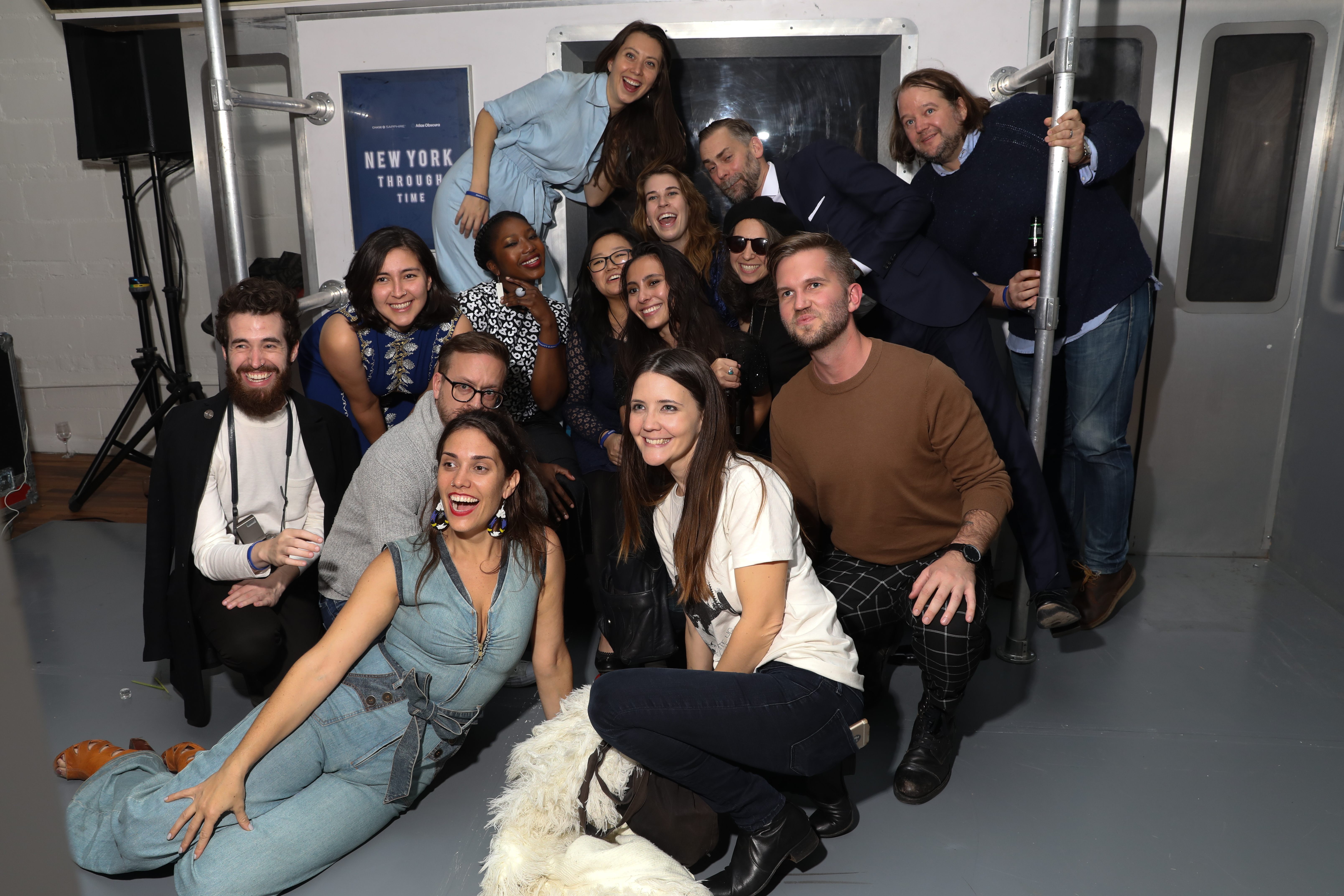 The evening ended for many with another ride on the standard subway. "New York Through Time" ensured that they'd never look at the MTA the same way again.
Below are some more highlights from the event.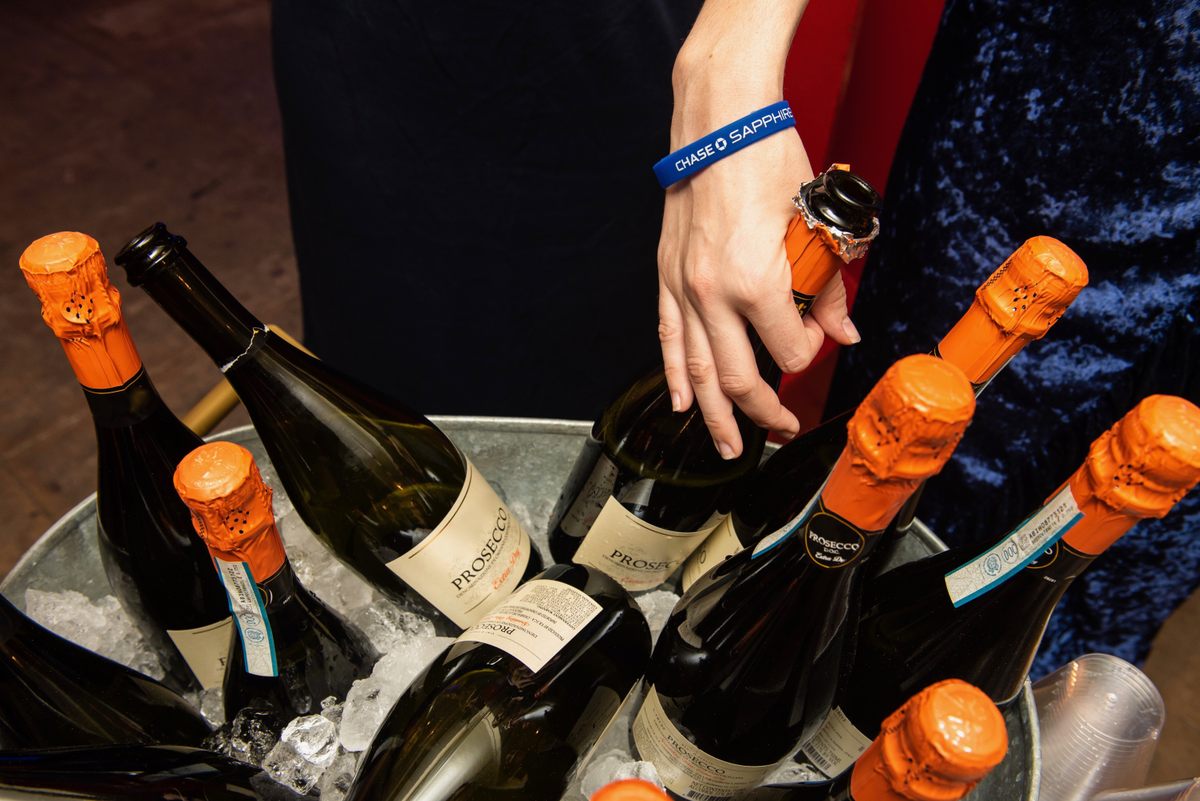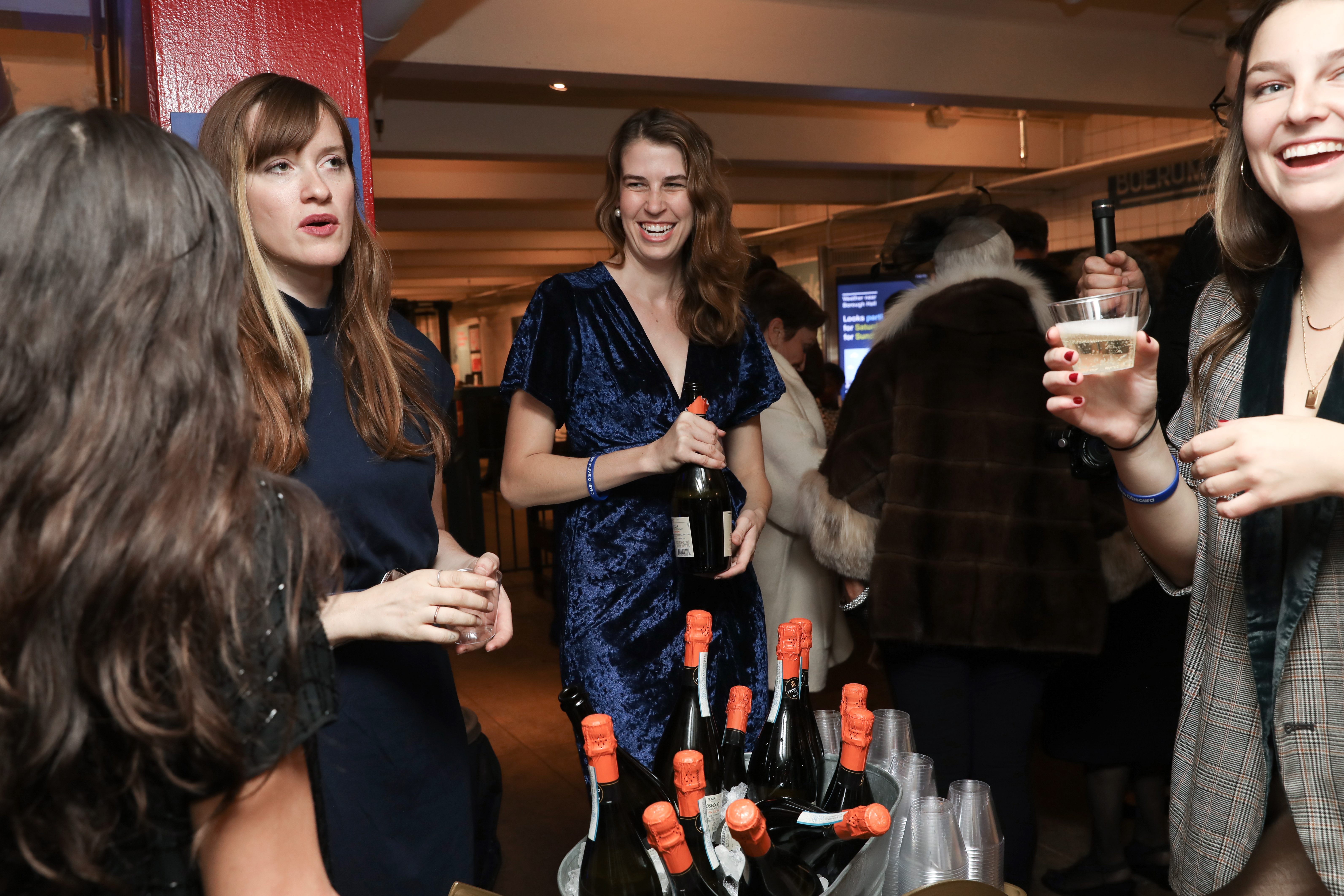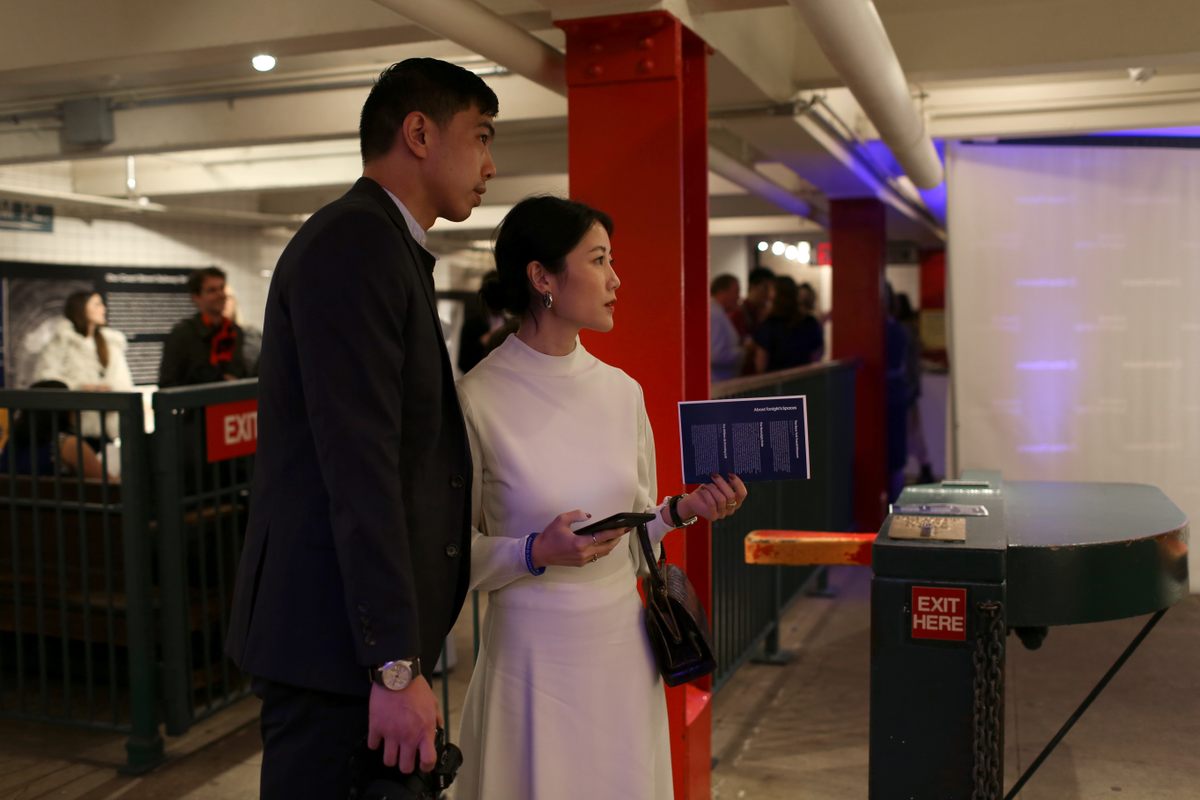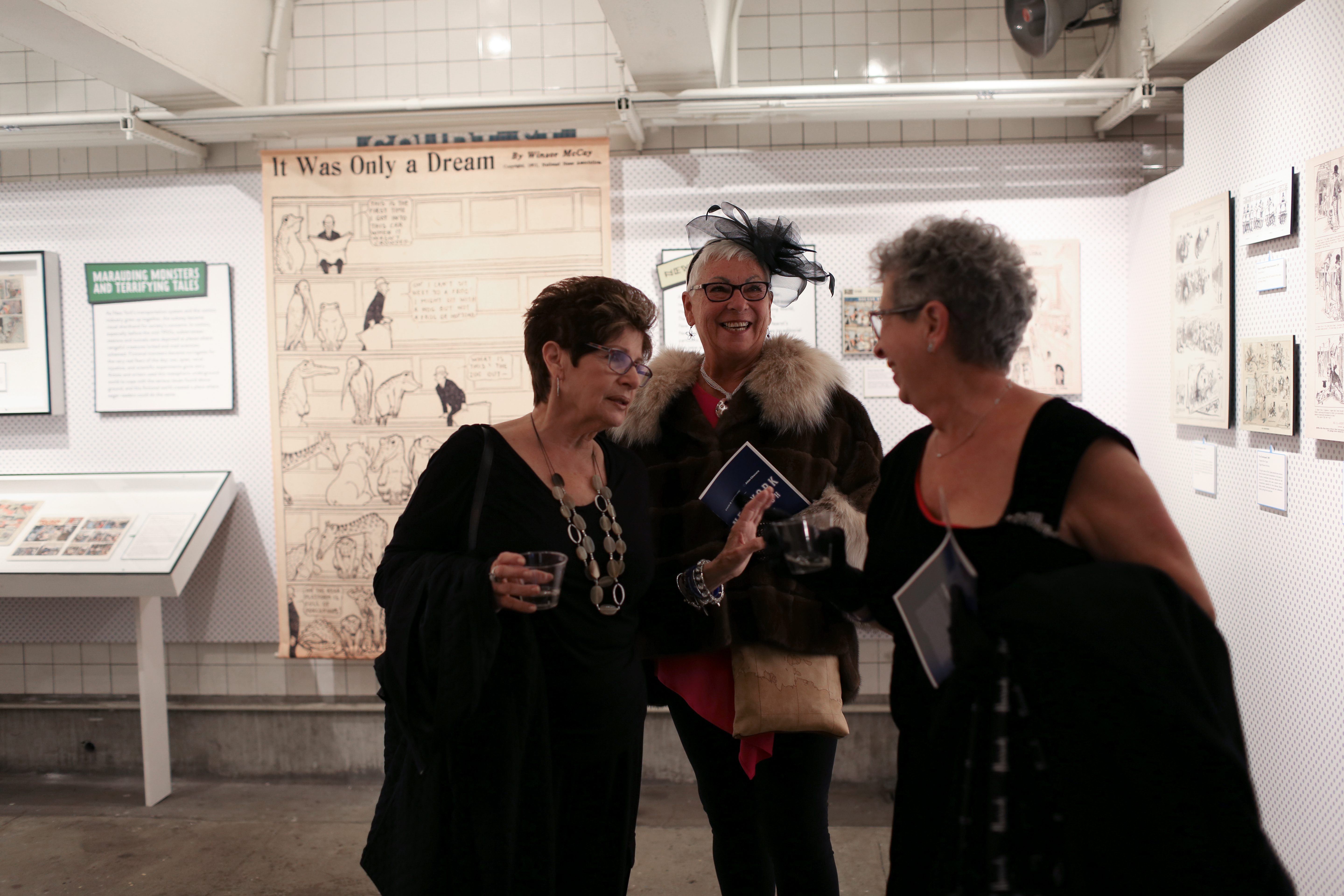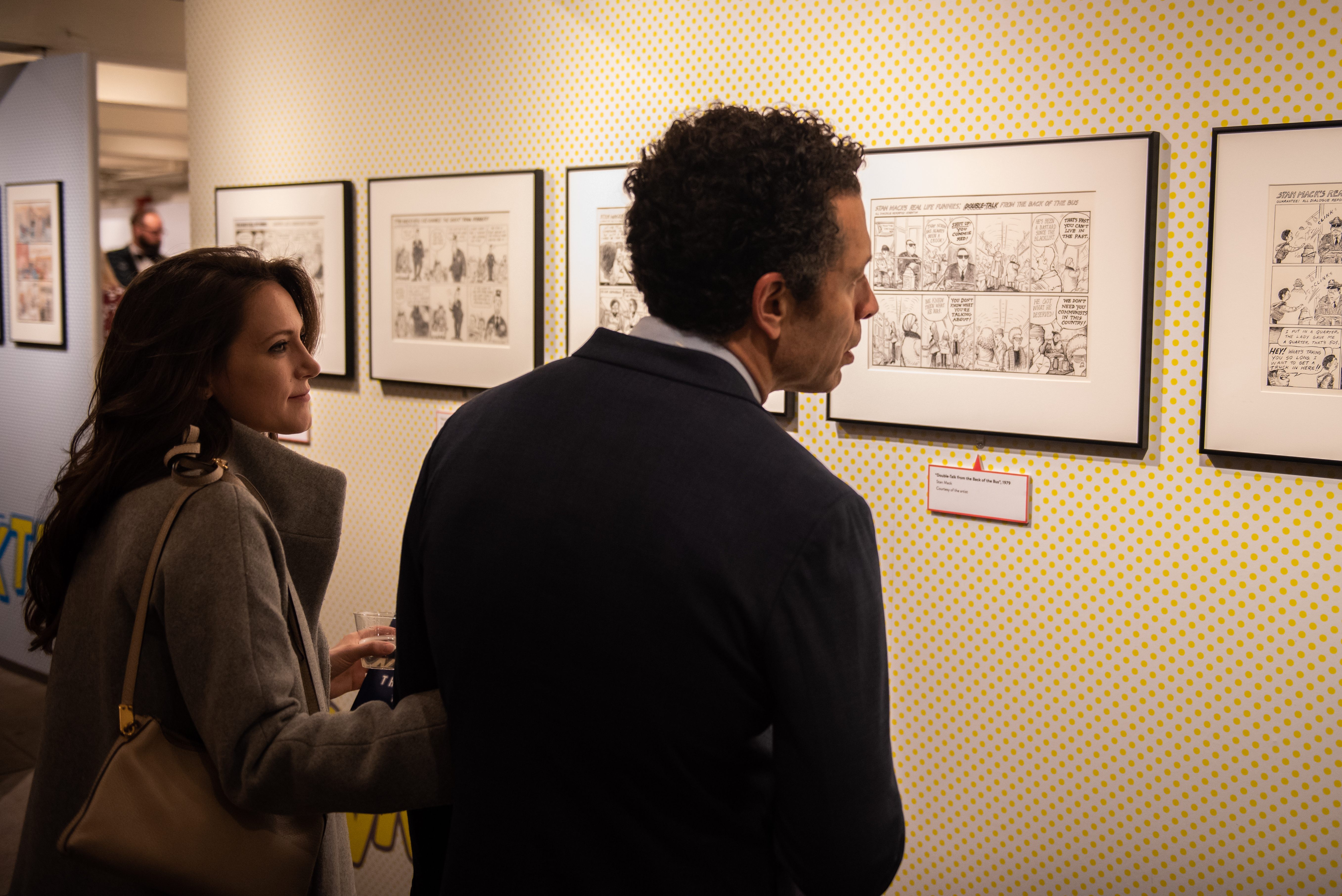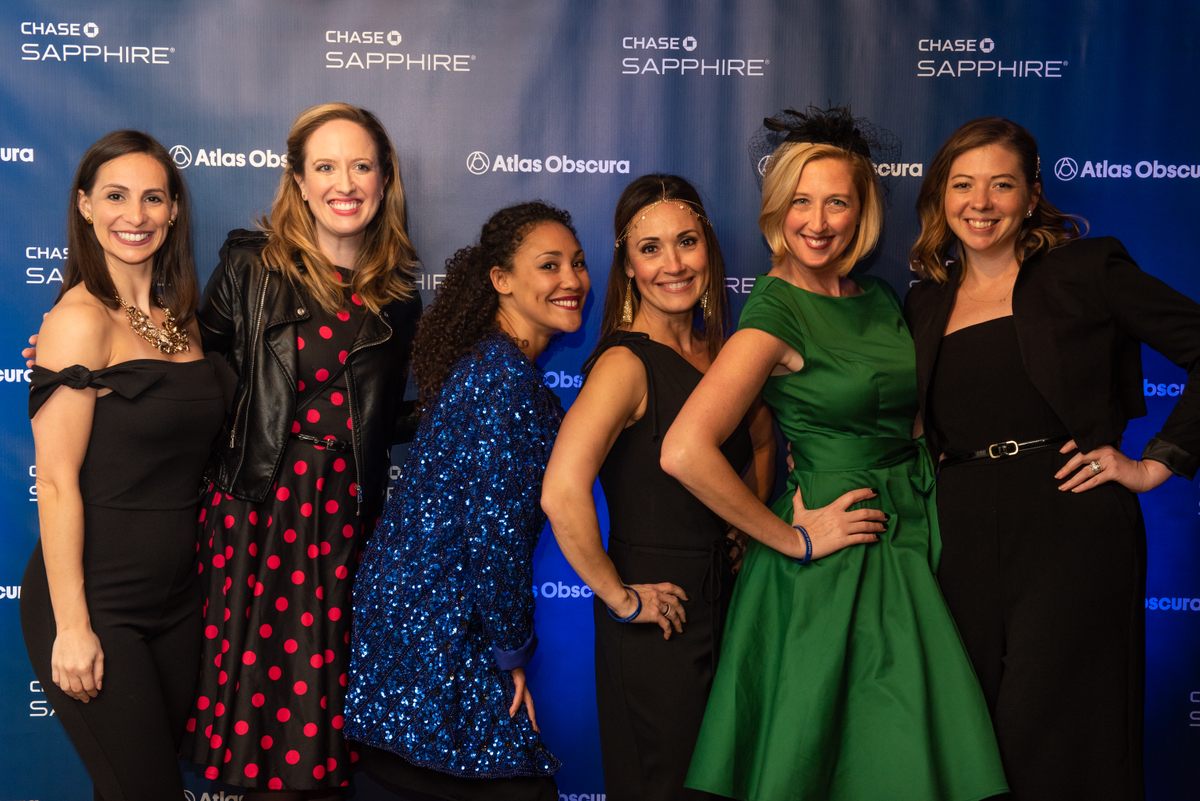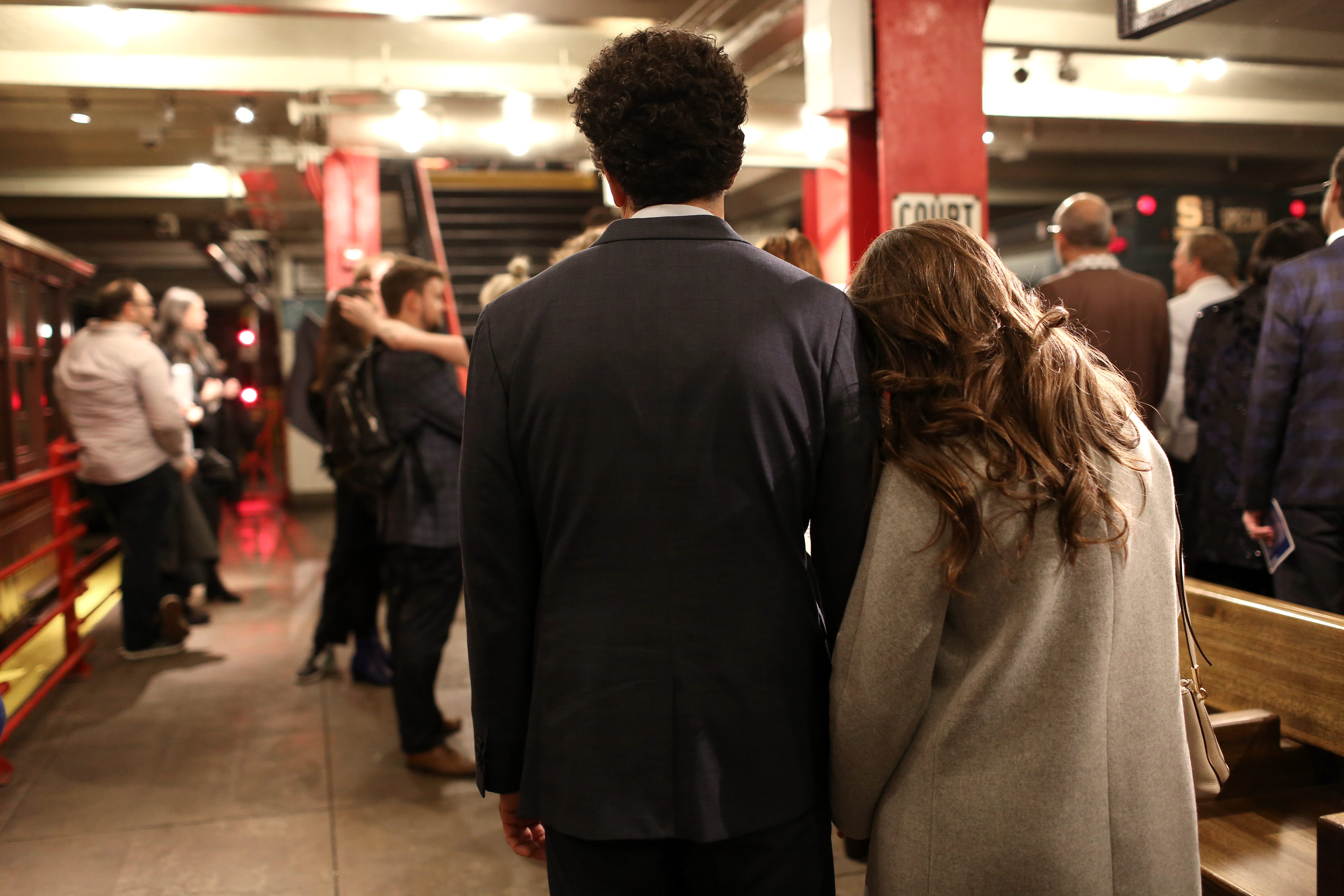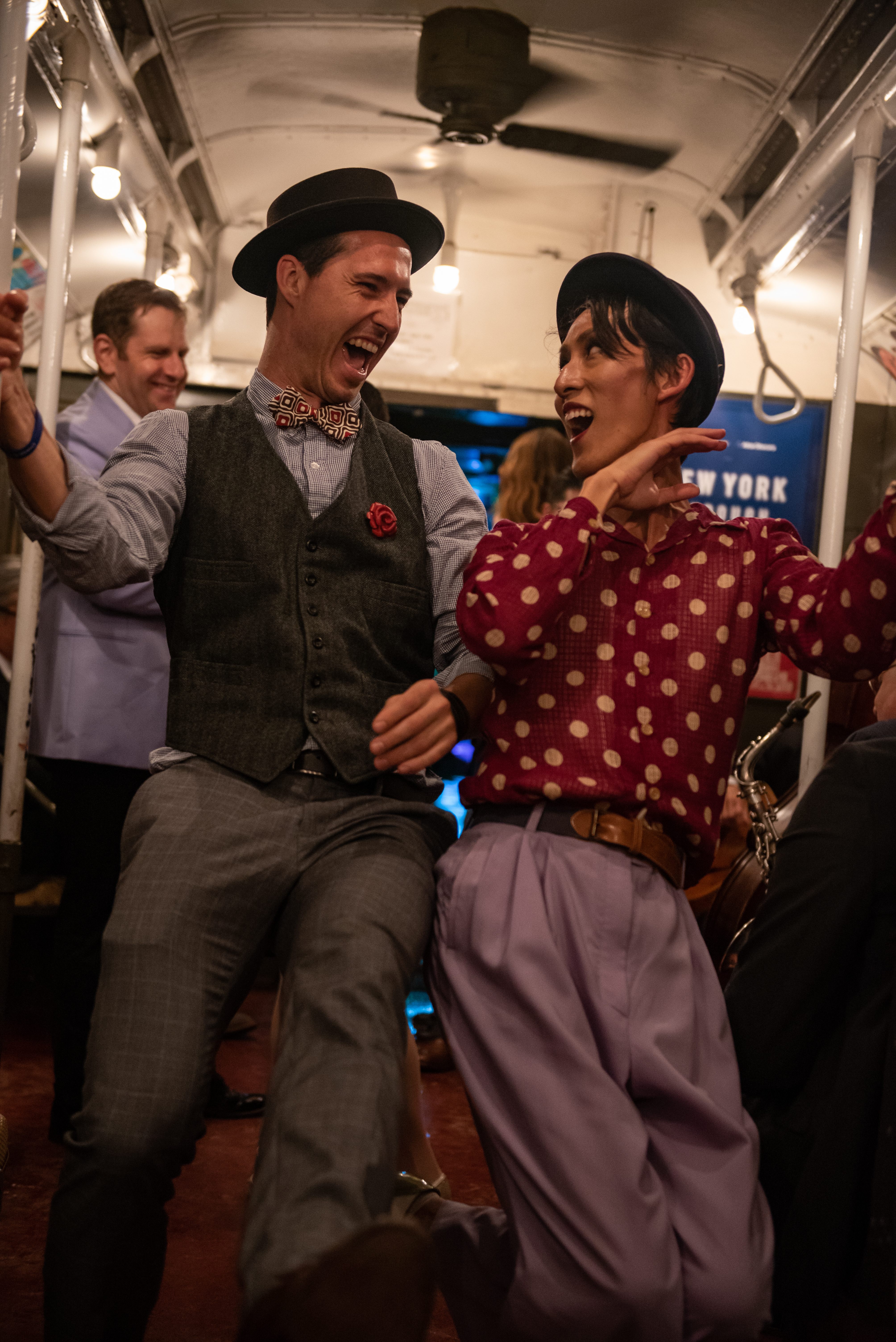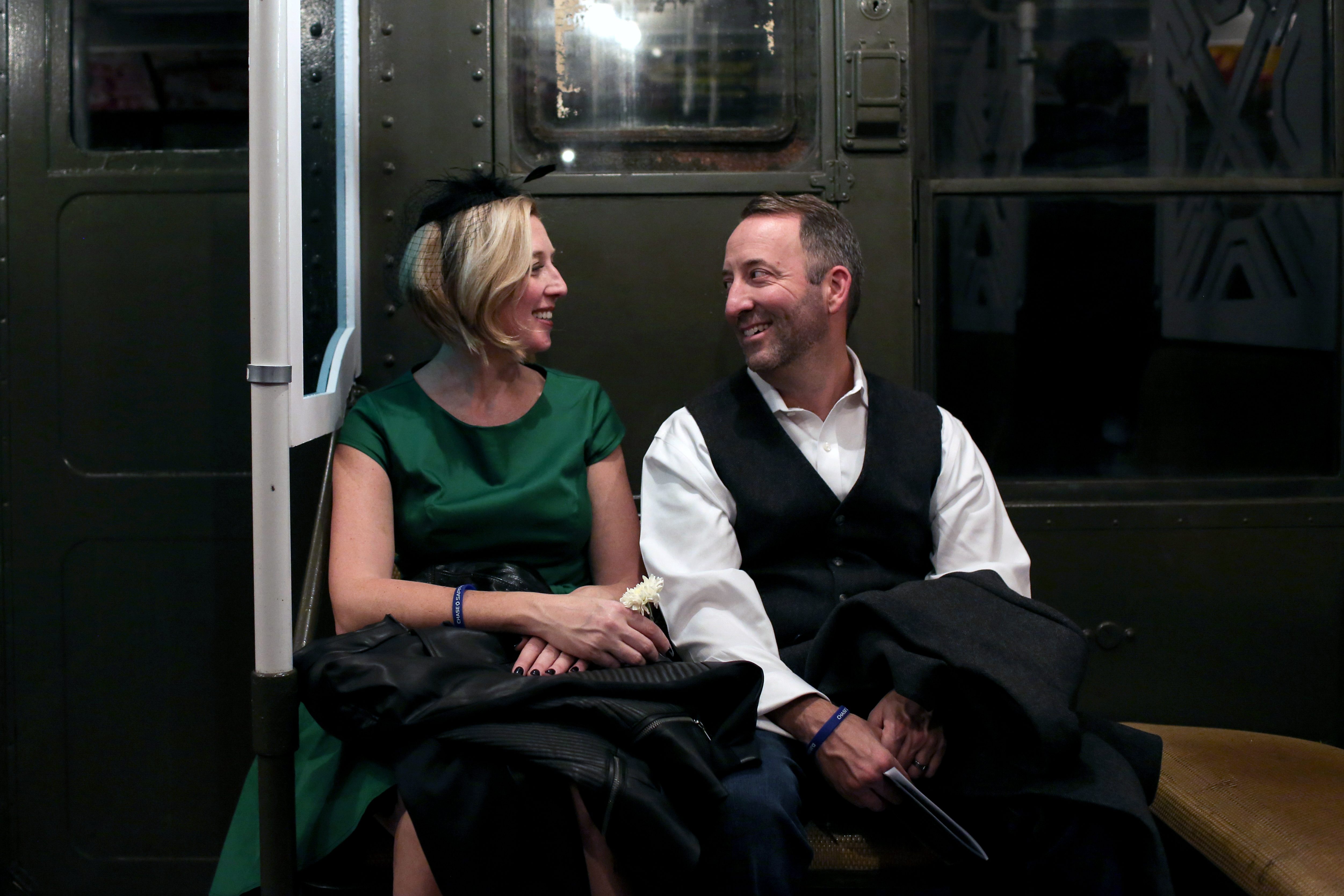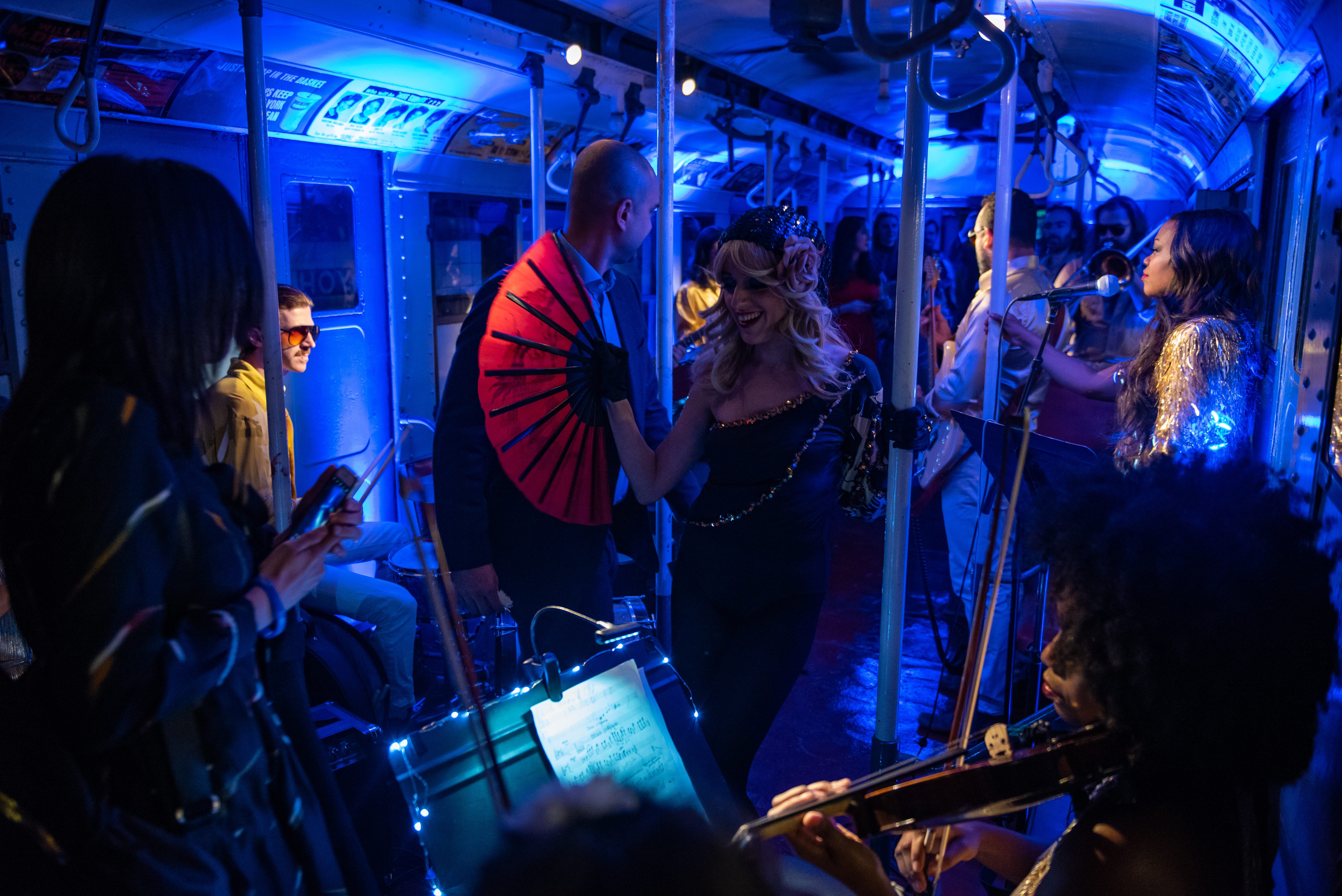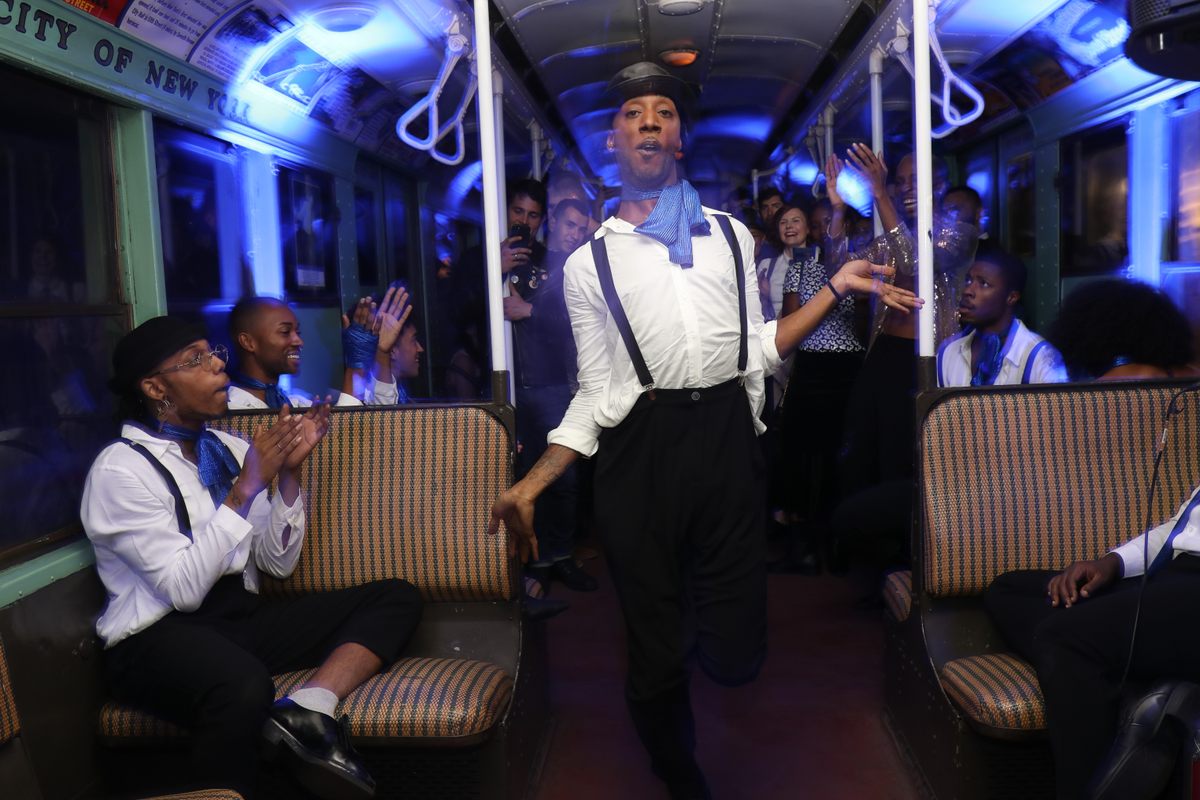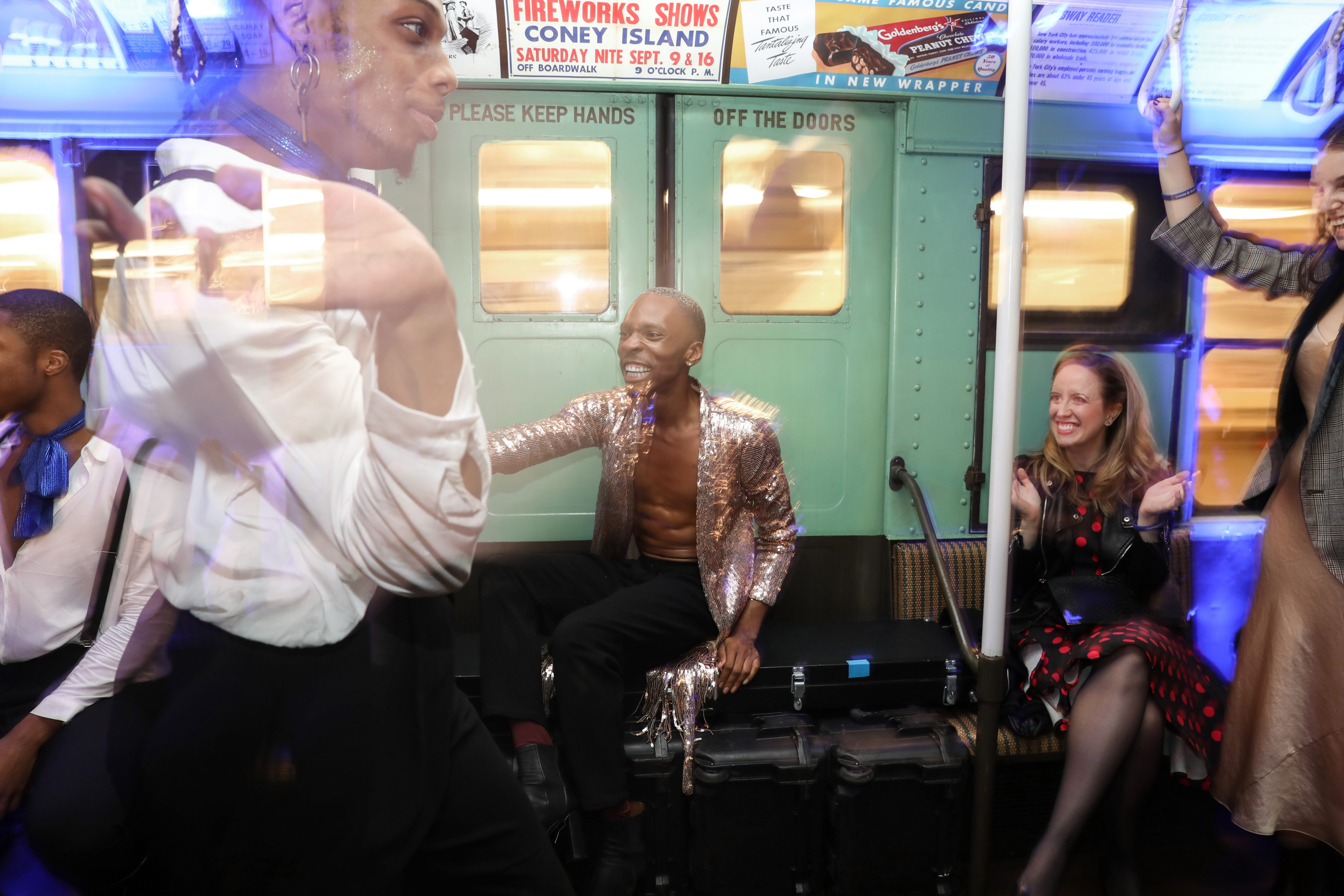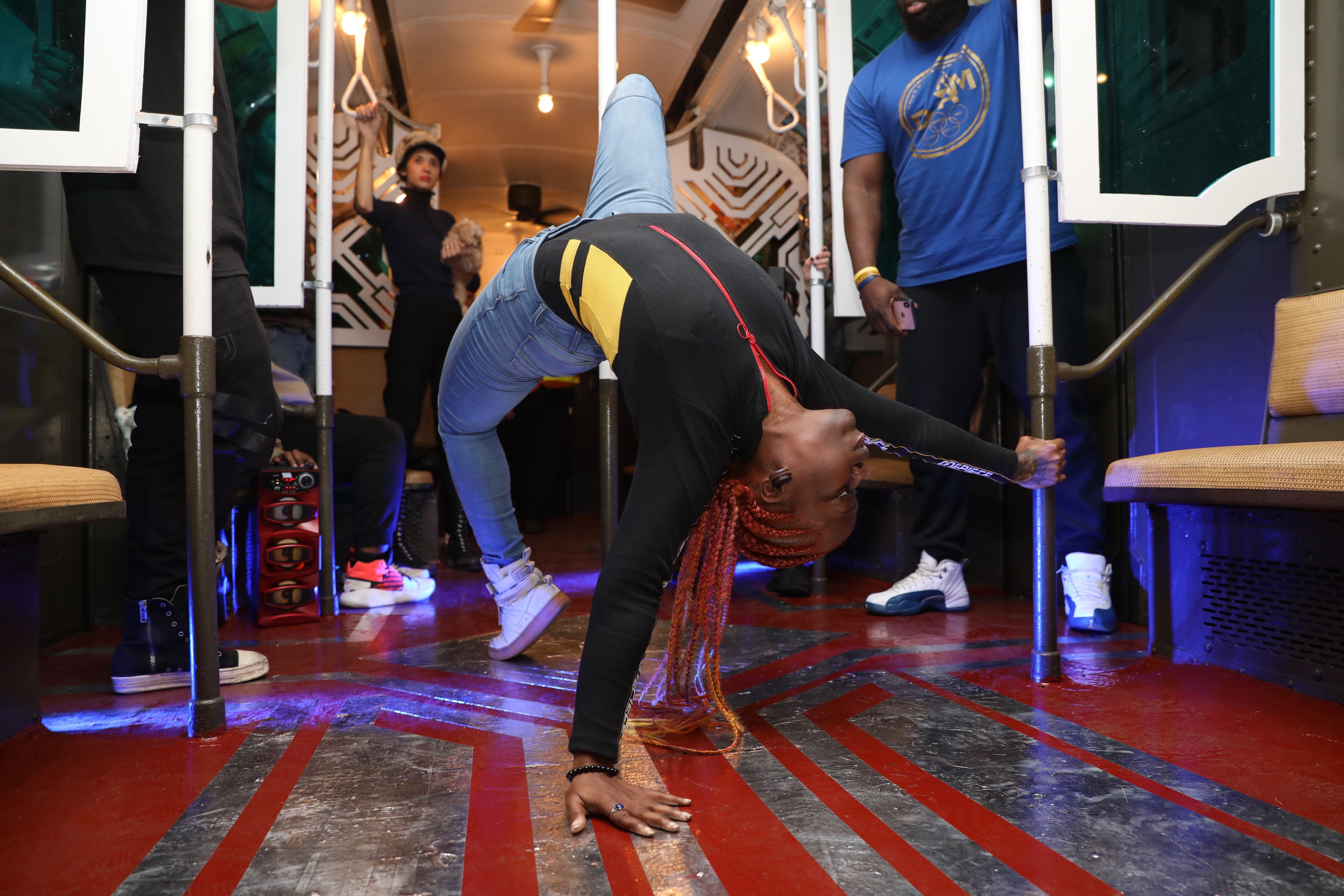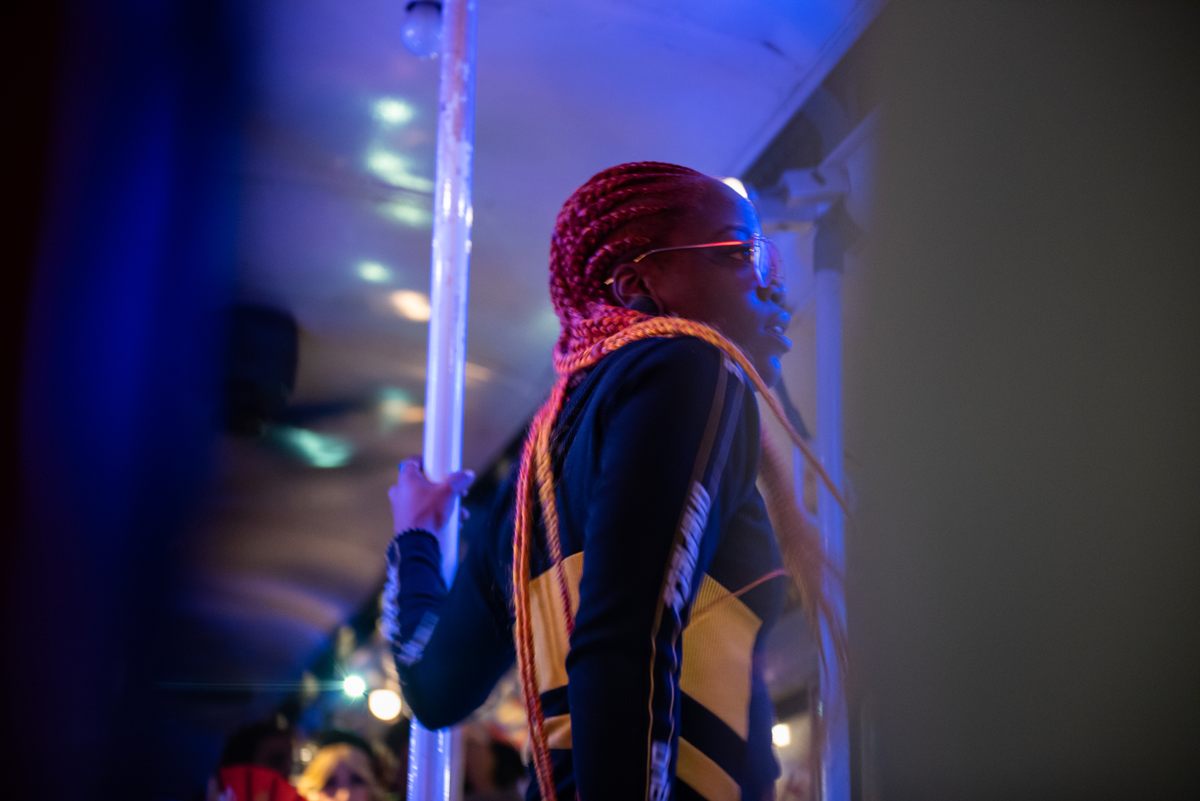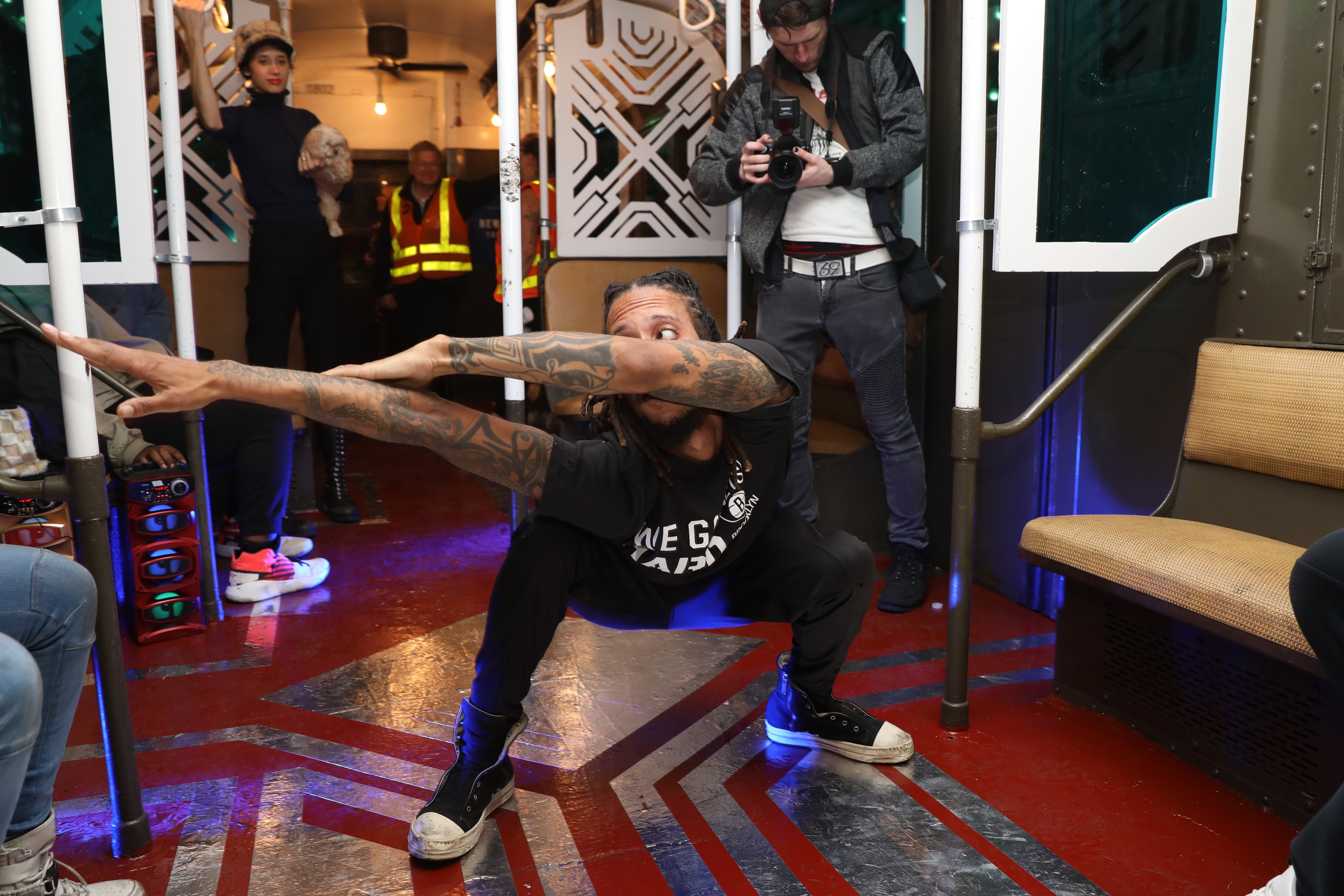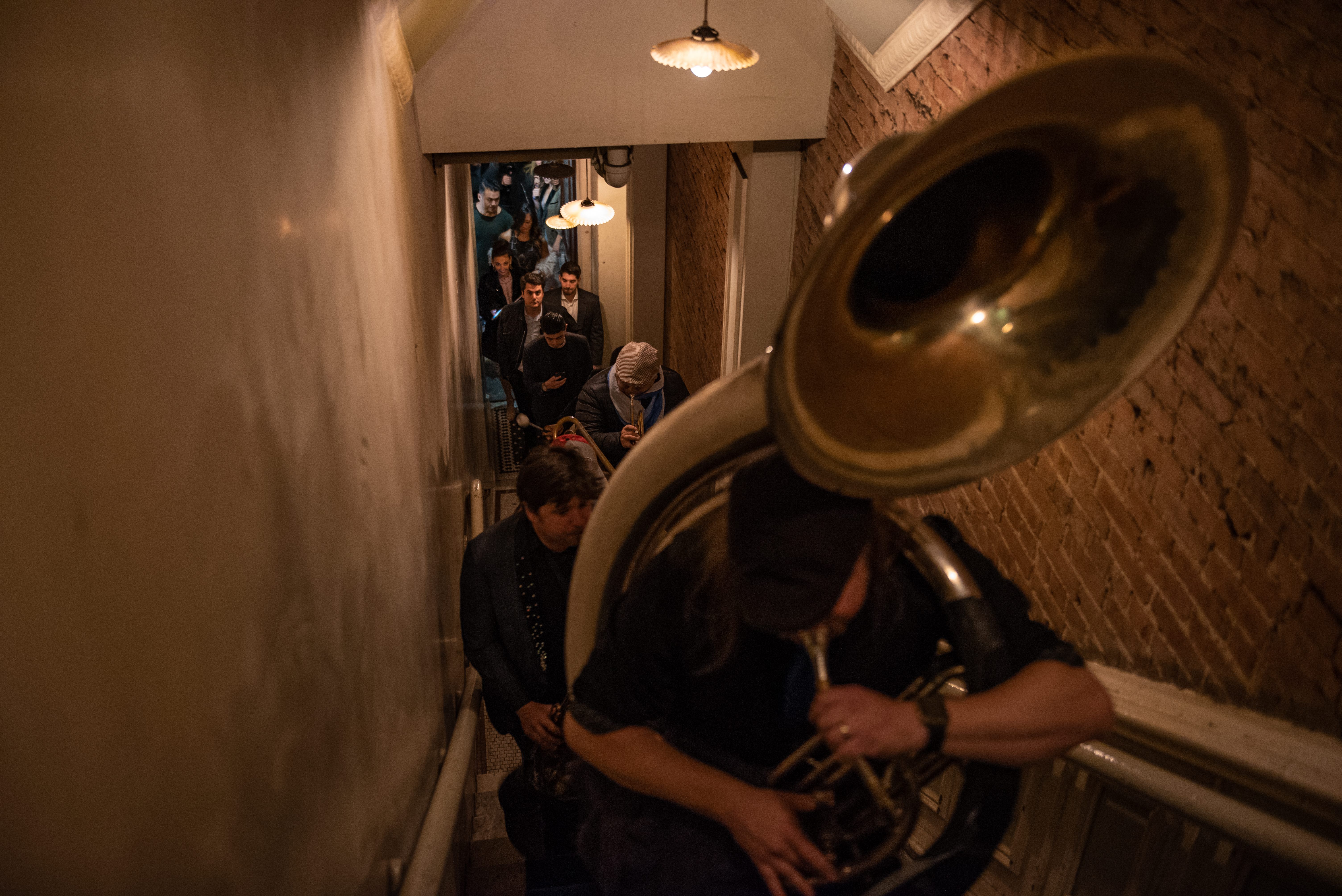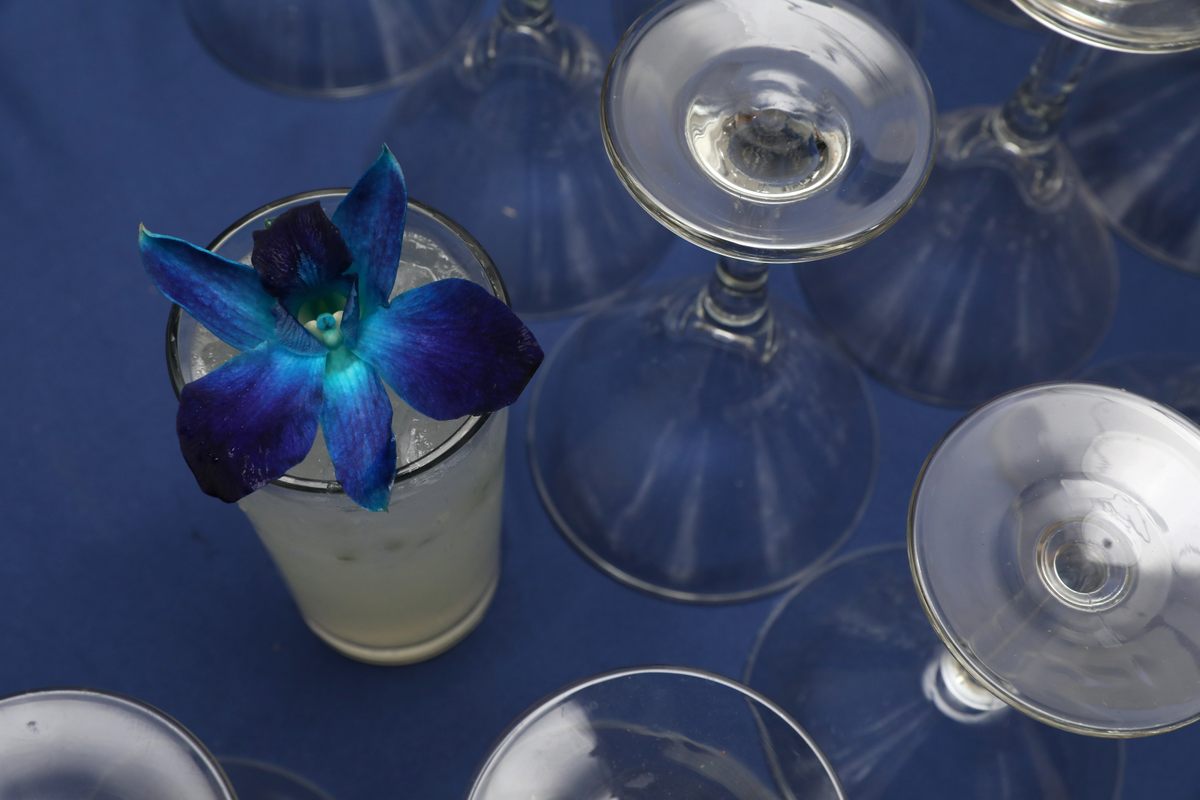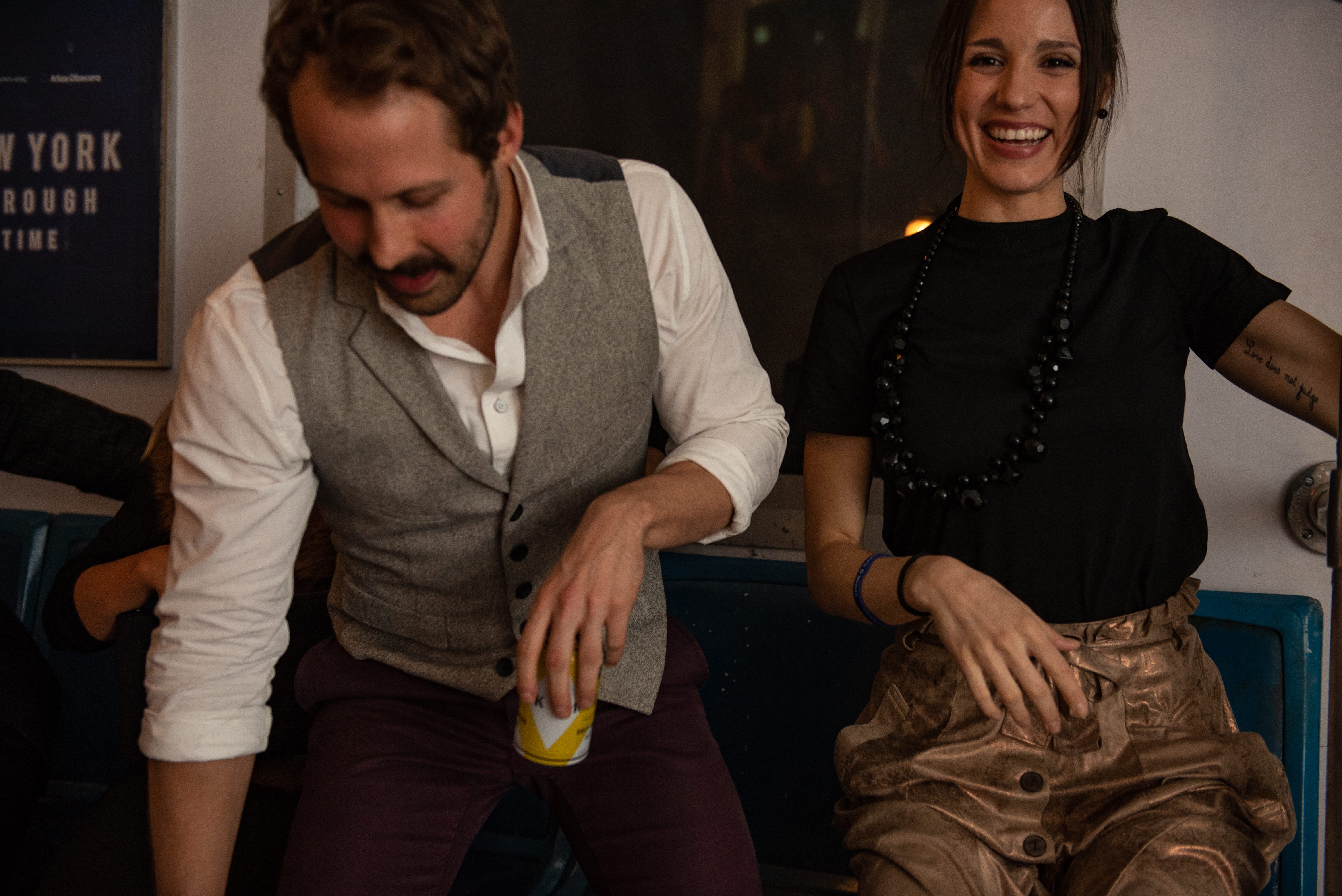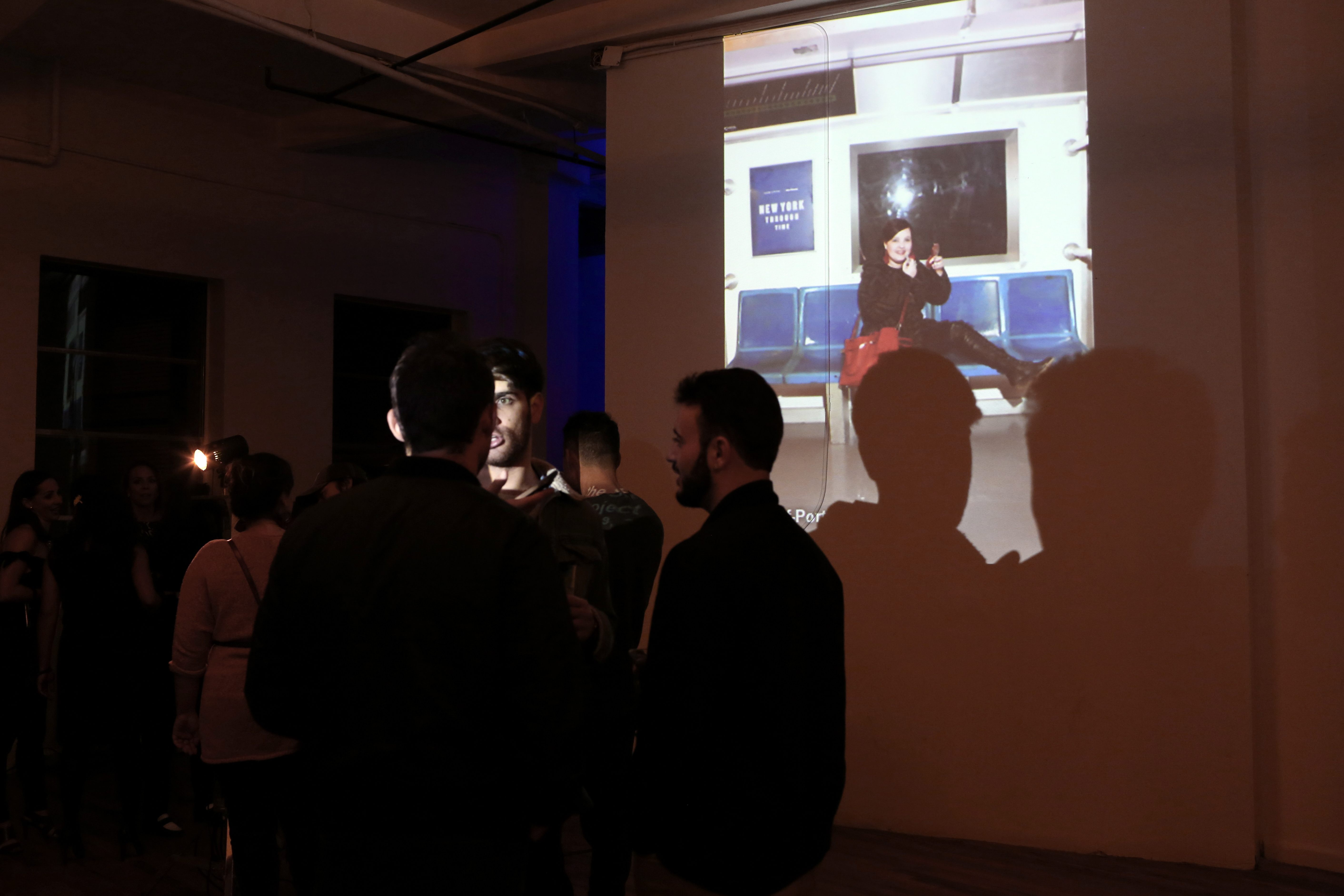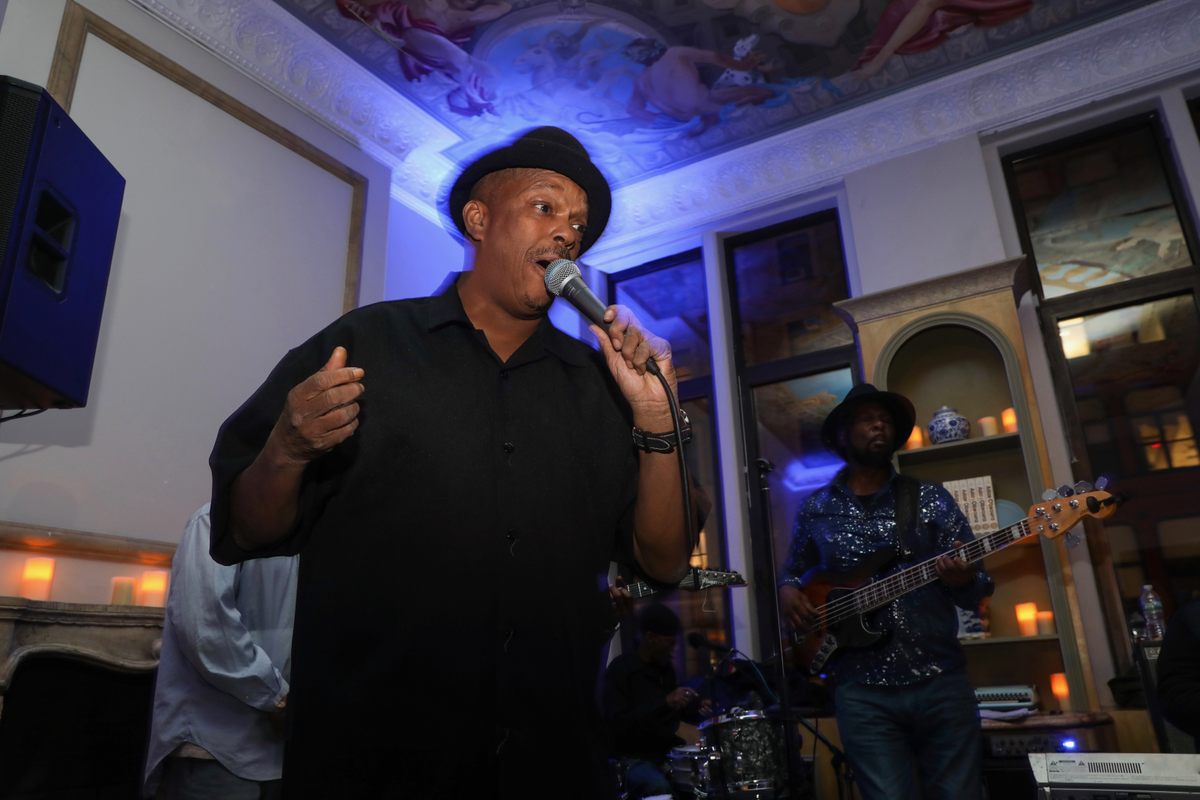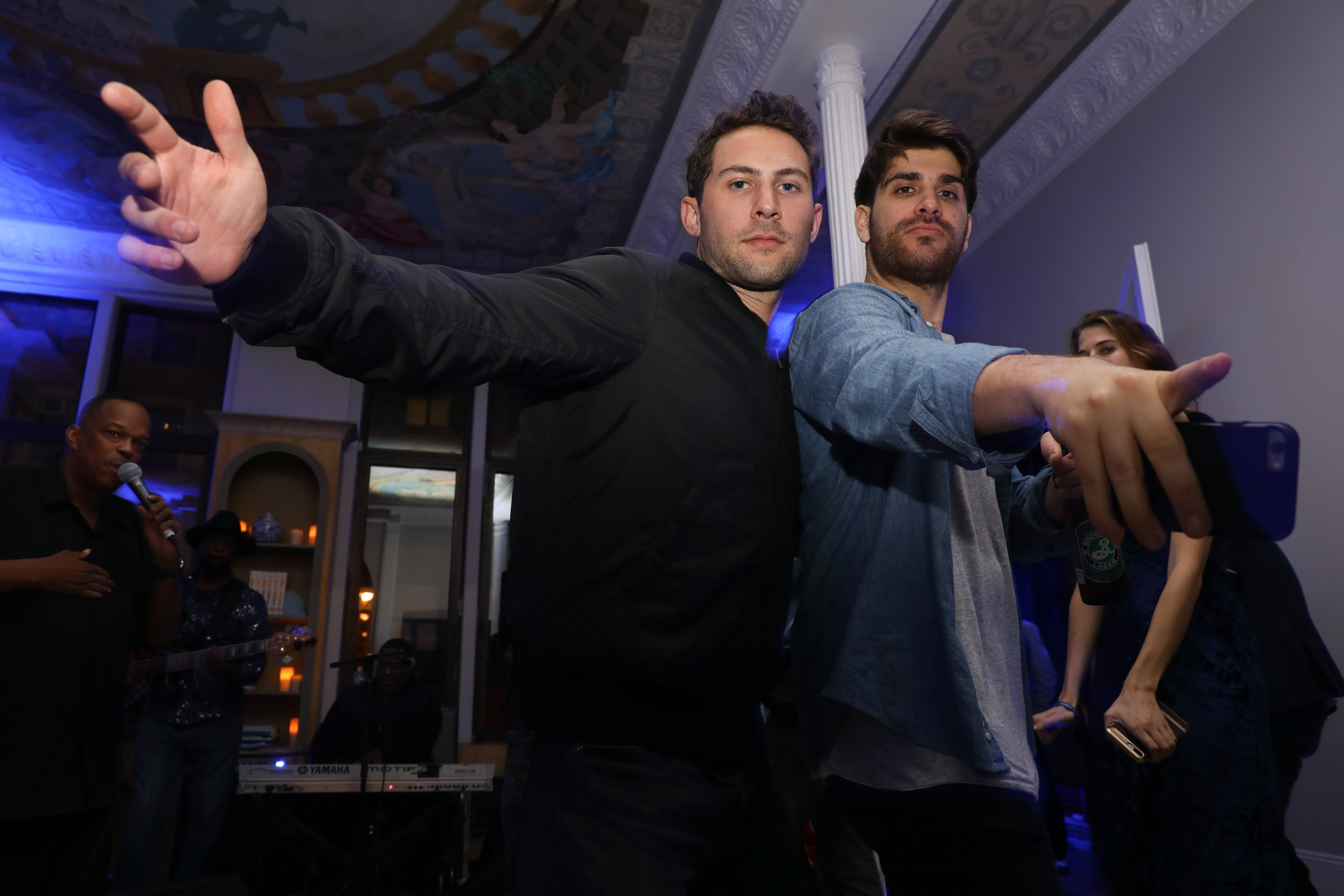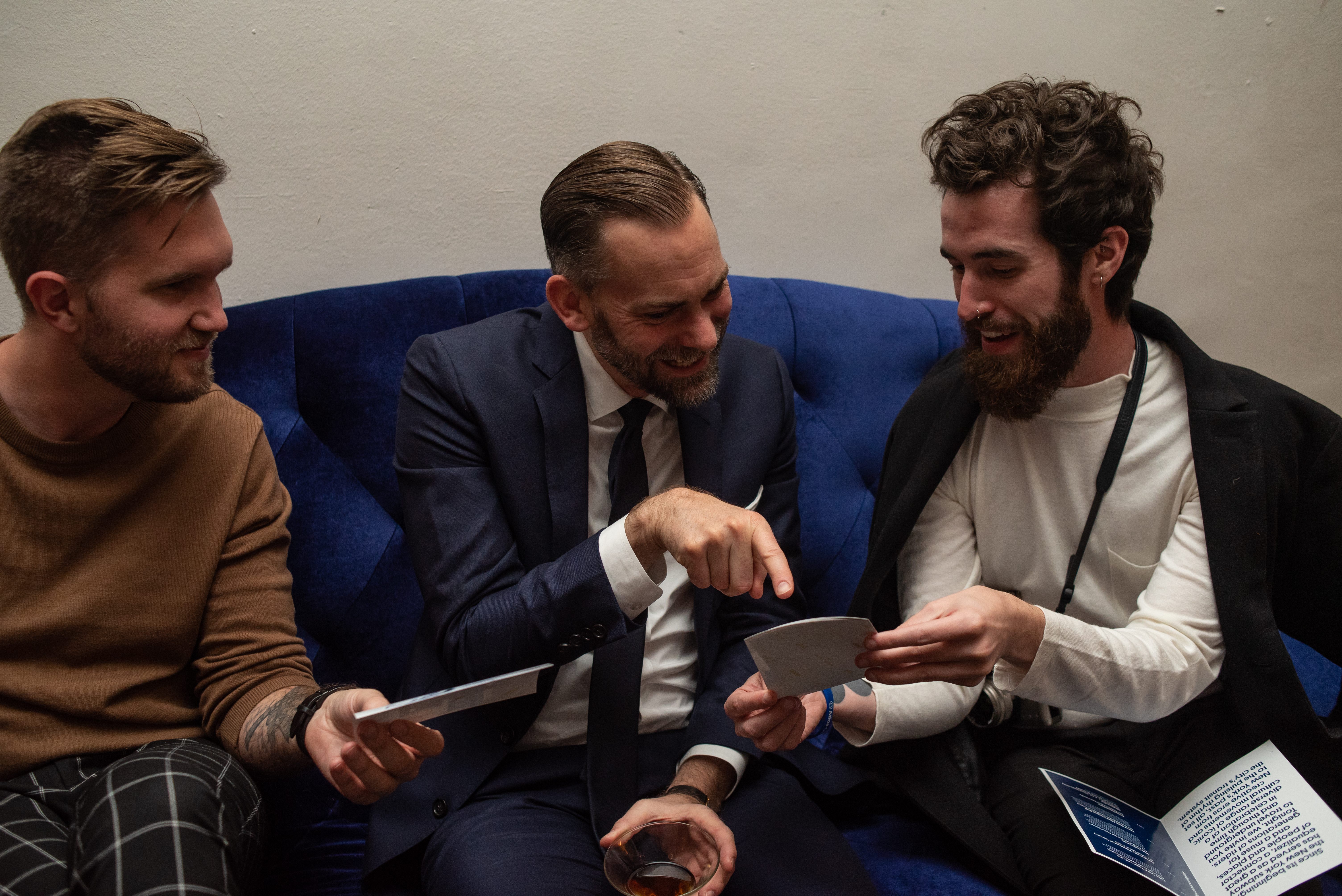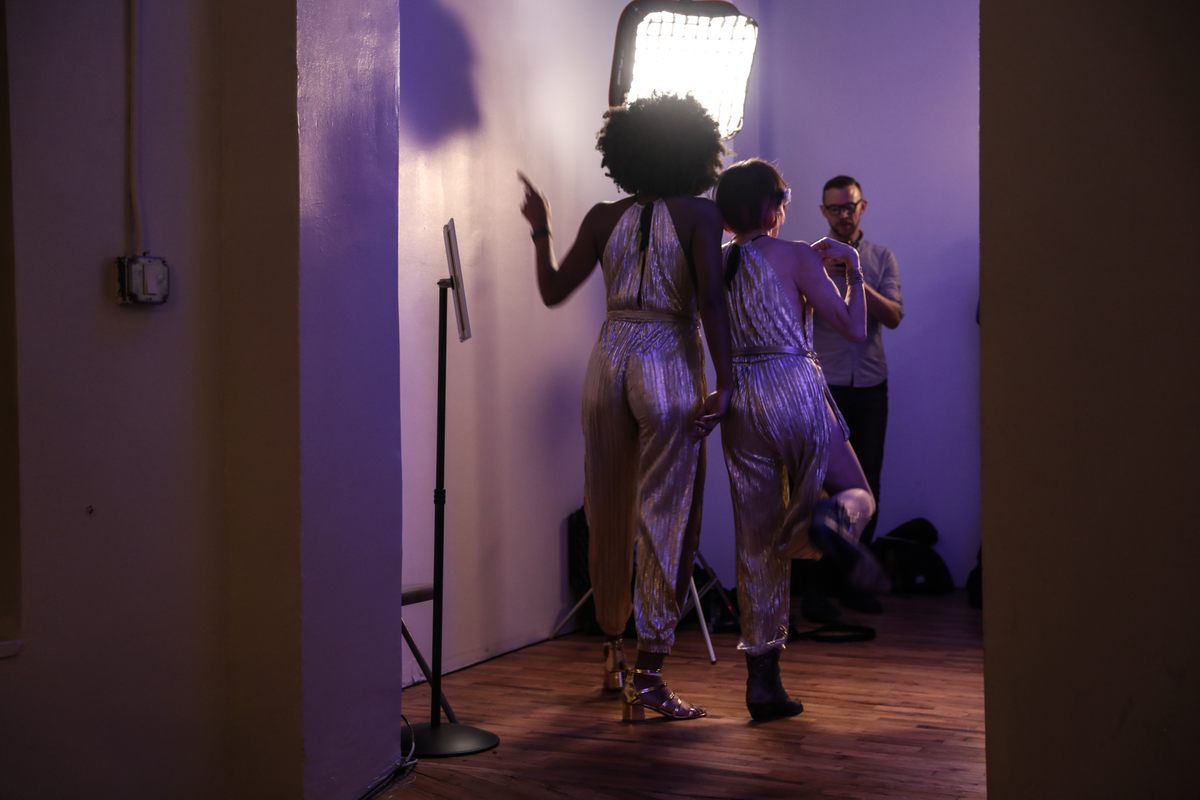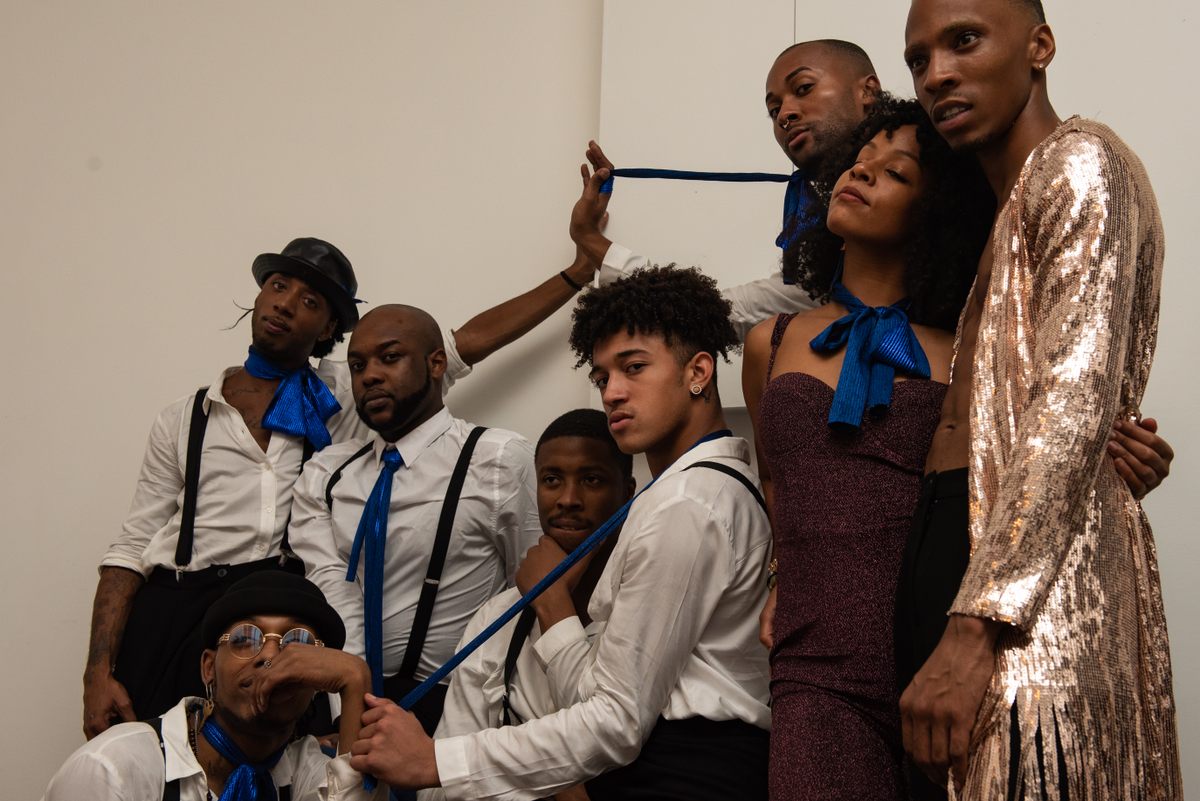 We're working with Chase Sapphire to curate incredible experiences near, far and the places in between. For inspiration on where to explore next, visit Chase Sapphire.