Great News for Fans of Historic Buses
This weekend, the New York Transit Museum will trot out vintage vehicles from every era.
It's a little hard to get excited at the thought of spending your Sunday on a city bus.
A historic city bus, though—that's a different thing altogether. This Sunday, September 24, the New York Transit Museum will throw its 24th Annual Bus Festival, a daylong celebration of the city's surface transportation.
The museum is pulling out all the stops for the occasion. The planned event advertises "crafts, toys, and transit merchandise," along with "special guests," namely historic buses temporarily brought out of retirement.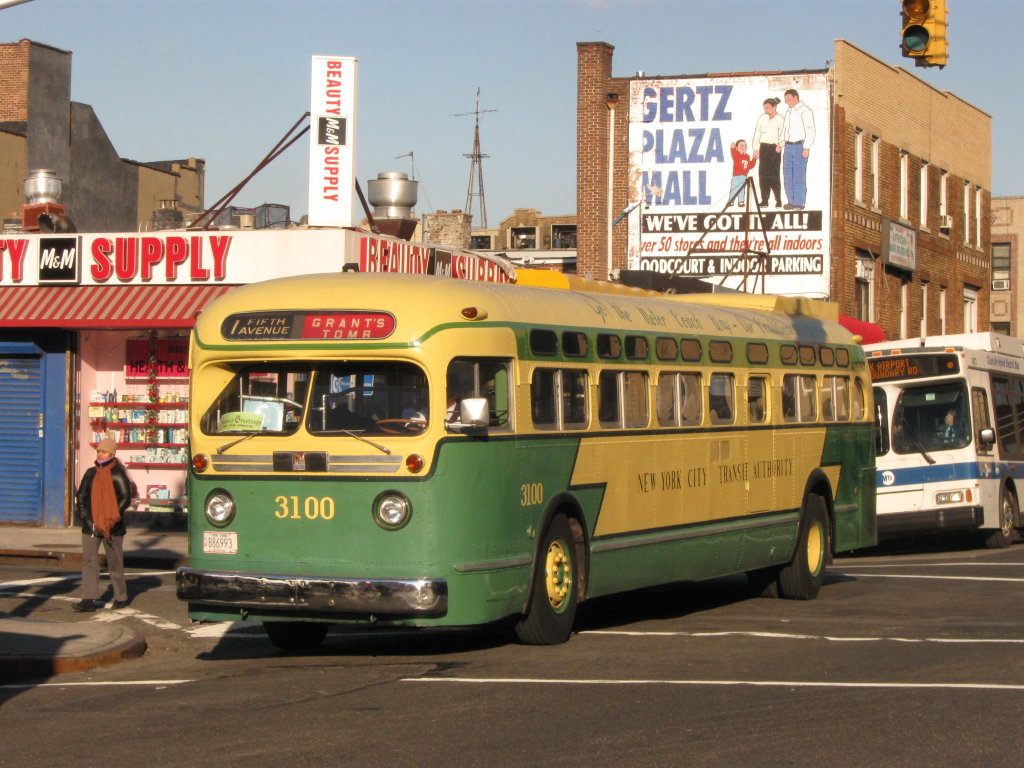 This year, they're teasing appearances from Betsy (a double-decker bus from 1931), Bus 2185 (restored after it was damaged by falling debris from the Twin Towers), and Tunnel Wrecker, aka the "Monster of the Tunnels," which once rescued disabled vehicles from the Queens-Midtown Tunnel.
The vehicles will be parked in stately rows along Boerum Place, where fans can step on and off of them, offer seats to each other, and generally pay their respects.
The party starts at 11 a.m. (More information can be found on the Museum's website.) Admission costs $1, which, shrewdly, is much less than a modern-day bus ride. Not bad for time travel.
Every day, we track down a fleeting wonder—something amazing that's only happening right now. Have a tip for us? Tell us about it! Send your temporary miracles to cara@atlasobscura.com.