We Asked, You Answered: The Kids' Books You Wish More People Remembered
Atlas Obscura readers took quite the trip down memory lane this week.
A week ago, we asked you to tell us about the obscure books you read as a kid that have stuck with you, but that hardly anyone else seems to remember. As it turned out, Atlas Obscura readers have a lot to say on this subject. All together, we received more than 900 responses. Below, the editors have compiled our favorites. Please accept our apologies if we weren't able to include yours—there were simply too many to share them all. Enjoy!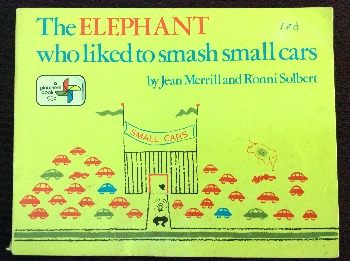 ---
I submit for your consideration, The Elephant Who Liked to Smash Small Cars. It is the sad tale of a purveyor of small cars whose neighbor is, to his misfortune, an elephant so predisposed. With his entire inventory smashed, the man rethinks his business model.
"I'm going to sell big cars," said the car salesman. "They are very good for smashing elephants."
Then, he proceeds to pound the pachyderm.
I have fond memories of my dad singing the accompanying ditty with each smash. Oh, yes. There is a ditty. In fact, there is musical notation provided for the ditty. I think it's one of the first tunes I picked out on the piano when I learned to read treble clef.
The best thing about this book, however, was probably years of incredulity on the part of pretty much anyone I told about it. It was reissued in 2015, but I found an original a few years before that, for which I paid a moderately unreasonable sum. No regrets!
—Melissa Puius, 41, Ardsley, New York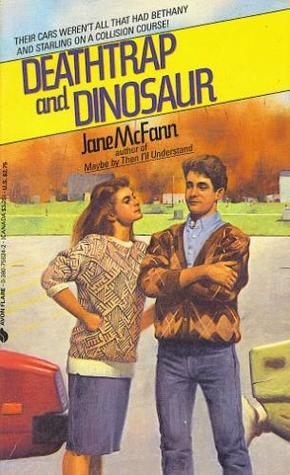 ---
No one else has ever read Deathtrap and Dinosaur by Jane McFann, which is ideal, because if I were to be honest, most of my best jokes are cribbed from this book. I borrowed it from the library and thoroughly enjoyed its humor, although I didn't identify with either of the two main characters—white people who attended a big high school in a small town (one a military brat), drove their own cars, and generally enjoyed lives defying authority with little parental supervision.
—Liz Kay, 38, Providence, Rhode Island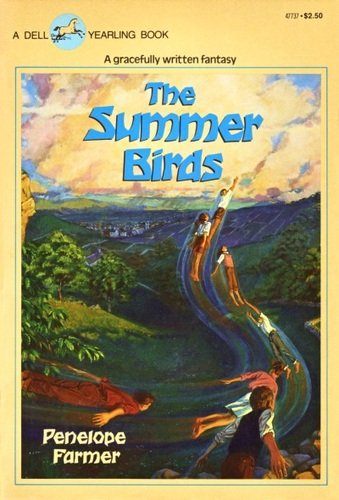 ---
The Summer Birds, by Penelope Farmer, is a bittersweet magical story of a group of kids in rural England who learn to fly one summer. It's as much about the fragility of childhood magic as anything, which when you're 8 or 9 is a strange thing to read about. The end of the book, the return to "reality" that maybe isn't so real after all, has stuck with me for decades. It turns out to have been her first book, written in her early 20s. This to me makes it even more remarkable.
—Nat Case, 51, Minneapolis, Minnesota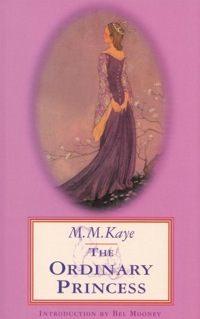 ---
M. M. Kaye's The Ordinary Princess. Kaye turned the standard fairy tale on its head with this one. The seventh princess is given the gift of being Ordinary, so unlike her six beautiful sisters who have long golden hair, lithe bodies and perfect posture, alabaster complexions and no curiosity about the world beyond, Amy (which is an ordinary nickname for Amethyst) is gawky and freckled and speaks her mind and longs to know what there is outside her castle walls. Her parents are having a terrible time marrying her off because she doesn't fit anyone's ideal of what a princess should be, so they threaten to lock her up and hire a dragon to lay waste the countryside, and the brave prince who slays the dragon gets the honor of marrying Amy sight-unseen. Amy thinks this is a terrible idea and runs away to live in the forest and get along as best she can. I just loved Amy as a protagonist. She thinks her sisters' lives are very boring and doesn't understand why anyone would want to be perfect. She's the ideal protagonist for every little girl who loves mud puddles and has strong opinions and wants to explore the world.
—Sarah Walsh, 34, Washington State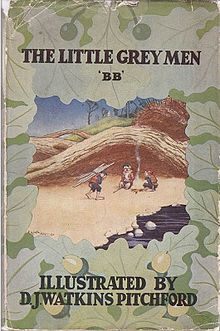 ---
The Little Grey Men by Denys Watkins-Pitchford waited for me on the shelves of the Coos Bay, Oregon, public library when I was 11 years old or thereabouts. It's about wizened old gnomes Dodder, Baldmoney, and Sneezewort, who go in search through the English countryside for their lost companion Cloudberry. Along the way they fish for minnows, talk with woodland beasts and birds, and find a child's large toy boat that is suitable to their size. The author was a seasoned lover of rural England and his agenda is to impart such a love to children. I have no doubt that he helped me to be more attentive to, and fond of, the ferny nooks and tiny streams of wooded areas in this hilly lumber shipping town. The Little Grey Men contains scratchboard illustrations by the author. They contribute a great deal to the atmosphere of this book, a book I shared with my own children.
—Dale Nelson, 61, North Dakota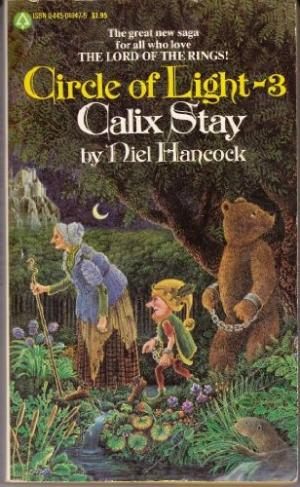 ---
I still adore the Circle of Light series by Neil Hancock. They were published in the late 1970s I think. They told the story of two wizards and their interactions with a talking bear, a talking otter and a dwarf. Since I was a huge fan of the Chronicles of Narnia, these books really fit my wheelhouse as an adolescent reader. Who doesn't love talking animals and wizards? Sadly, I have never met another single person who has even heard of this series.
—Lynda Cook, 50, Milano, Texas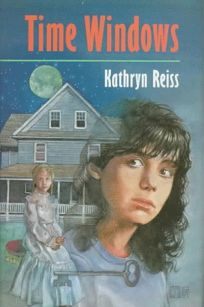 ---
The book I most regretted giving up from my tween years was a book called Time Windows by Kathryn Reiss. I spent several years intermittently searching Amazon for a copy of this book, but I couldn't remember the title! I finally found it a couple of years ago and immediately bought it. It is one of my favorite ghost stories from my childhood. The main character becomes obsessed with visions of a previous time which she watches through the windows of a doll house in the attic of her new home. She has to help save the spirit of the little girl from enduring a tortuous cycle of re-experiencing her tragic death.
—Kate Watkins, 32, Orange County, California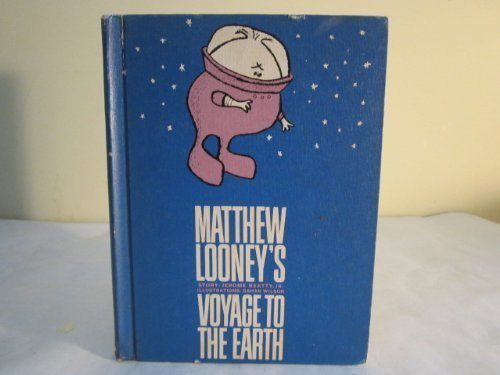 ---
Matthew Looney's Voyage to the Earth by Jerome Beatty Jr. I checked this book out of our school library when I was in third or fourth grade and I loved everything about it. This was in the mid-1960s; the Space Age was in full swing and everything was about the moon, stars, and rockets. Beatty's Matthew Looney books (there are six others and this was the first in the series) are fun satirical science fiction, illustrated with wonderfully odd drawings by the great Gahan Wilson. Thirty years later I was given an original hard cover copy as a gift and it has remained one of my most cherished literary possessions.
—Rusty Moore, 57, Plymouth, Massachusetts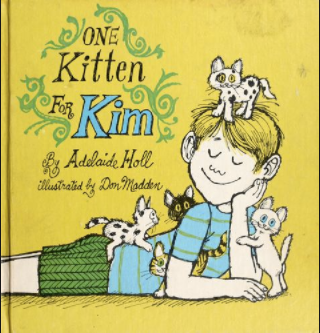 ---
One Kitten for Kim. I probably initially was drawn to this book because the protagonist is named Kim, like me, although he is a boy. A cute story with a great plot twist and great drawings. I sought it out again as an adult to share with my own kids.
Kim's cat has kittens and his parents allow him to keep one kitten and he must find homes for all the other kittens. He takes the kittens around the neighborhood and succeeds in finding homes for all of the other kittens, but by trading them for other pets from the neighbors.
—Kim, 51, Houston, Texas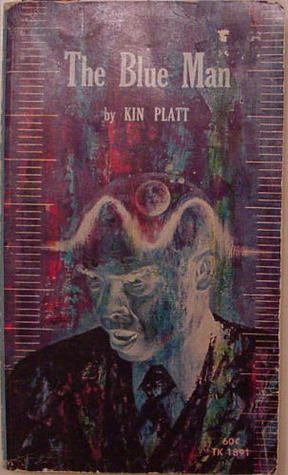 ---
An obscure book that stuck with me is The Blue Man by Kin Platt. Fairly recently I tracked it down online to find that it was originally published in 1961, though I read it as a boy in the 1970s. I think what fascinated me about The Blue Man—which really imprinted on me, for years—was two specific things, one an incident in the book, and the other its ambiguous ending.

First, there as a beautifully written scene in the book where the main character jumps over a fence in order to escape from being chased, only to discover that behind the fence is a tall cliff! He ends up falling down the cliff and getting all bruised up, and then being nursed back to health by some nice people who find it.

But even more fascinating maybe, is the way it ended. Throughout the book, the boy is chasing a mysterious Blue Man, who apparently has strange electrical powers, and might be an alien. By the end of the book we never find out if it's actually an alien, stuck on earth, or just some crazy person who paints himself blue, or what. I loved the way that the book ended in that kind of suspense. It made me walk around (probably for years) wondering if everyone around me was an alien.
—Steven Zani, 46, Texas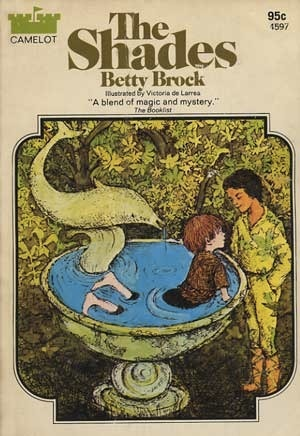 ---
One of my favorite books growing up was The Shades by Betty Brock. Published in 1973 (just over a decade before I was born), I believe this book found its way to me in a box of discarded books picked up for $1 at a yard sale my mother went to. It was a beat up, ex-library edition that had obviously been well-read by its previous owner. I decided to give it a chance and fell in love immediately. It's the best sort of fantasy fiction for any imaginative child. That book inspired many hours of play with my own versions of the characters. The idea that there could be things in the world that not everyone might see or understand really started my life-long love of fantasy in all forms—especially seeing the magical in the everyday.
The book sadly fell out of print, and it is now near impossible to get a good copy for any reasonable price. But I still have my old, worn copy. I'm so glad I hung on to it, and I'm certainly not giving it up now. I still re-read it from time to time, and if I ever have children, I will most definitely be reading it to them, passing it down.
—Krystal Larsen, 31, Humboldt, Iowa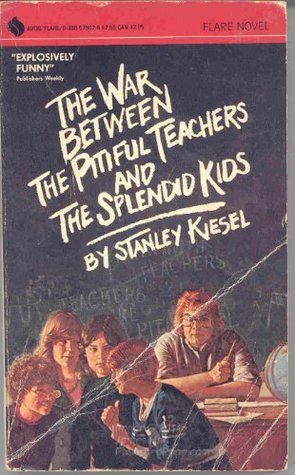 ---
A book I read as a child and was sure I hallucinated because it was so bizarre is The War Between the Pitiful Teachers and the Splendid Kids by Stanley Kiesel. The story follows a group of students at a school that is hell-bent on turning out perfect kids and the kids' eventual rebellion. I was able to track down a copy many years later to reread it and cannot even imagine this book being published in a post-Columbine world.
—Beth Moran, 44, Chesterton, Indiana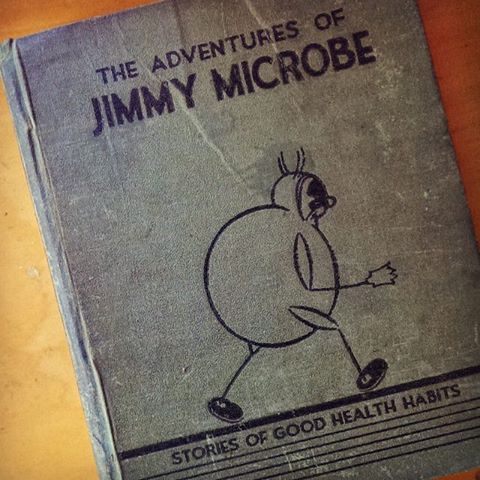 ---
The Adventures of Jimmy Microbe. I don't recall the details of it but I can remember reading it under the covers when I was seven, some 52 years ago. It was the first book I ever chose for myself and read all the way thorough.
—John Freeman, 59, San Diego, California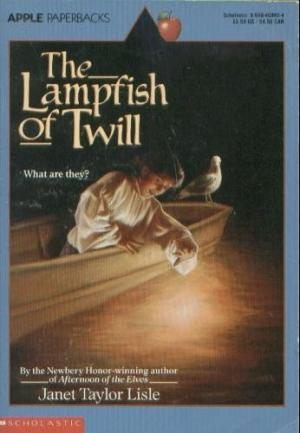 ---
The Lampfish of Twill, a book about a boy in a small fishing town who was doing his best to save a rare species of giant glowing fish. I read this in 6th grade, I believe I checked it out from the school library. I thoroughly enjoyed it back then and still remember it to this day.
—Jesse, 31, Ypsilanti, Michigan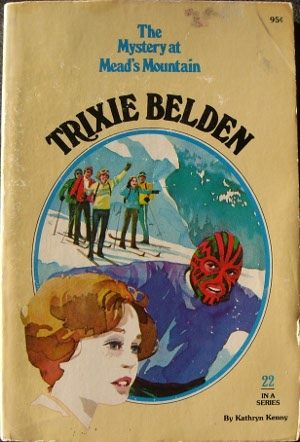 ---
The Trixie Belden books hooked me again and again in a way no other YA mystery series of the time did. Even though they started decades before I came along and continued long after I'd graduated to more complex fare, they remain among my all-time favorites. I'm sure being able to check in with characters who became old friends is a big part of why I prefer series to this day. I've only met one person outside my family who's heard of them. I just read that some volumes were reissued in 2003. I love the idea of having reading material in common with a younger generation.
—Maggie Thill, 47, Omaha, Nebraska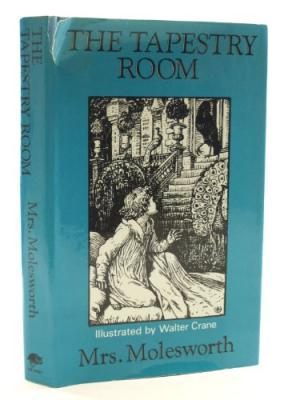 ---
The Tapestry Room. I was 7 years-old. The plot is pretty foggy now but I remember the characters being so important to me. I was deeply concerned for the two children and the bird. I was enchanted by a carriage pulled by guinea pigs. I remember waking up every day excited to read more and being devastated when I finished the book. I wanted it to go on forever.
—Kerra Quinn, 42, Ravenna, Michigan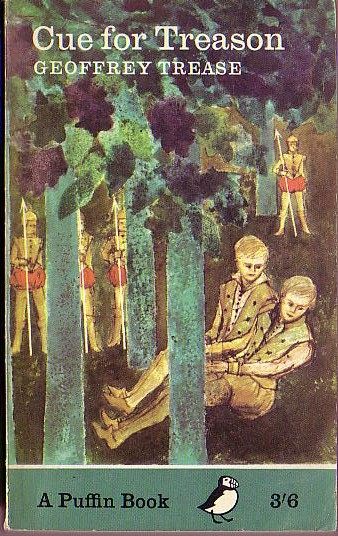 ---
Cue for Treason by Geoffrey Trease. Great adventure story, and my first introduction to political conspiracy and the joys of Shakespeare.
—Mark Attisha, 55, Vancouver, British Columbia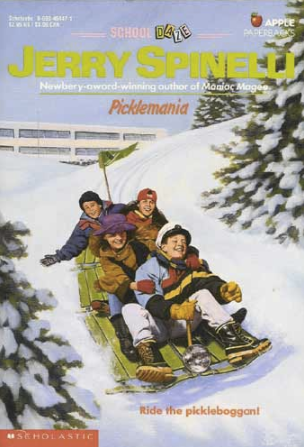 ---
Jerry Spinelli's Picklemania. As a YA living in Serbia I would read this book over and over and imagined that it showed what life was "really like" in the U.S.: middle schoolers commuting together to school on a long skateboard called the "Picklebus," the scrawny kid Eddie getting bullied for trying to bulk up by drinking "moocho malt" and throwing it up all over the bully's legs as he was upside down so that only the tips of the shoelaces were visible. Grouchy Bobo the bus driver, calling everyone "nosepickers" and the infamous insult hurled "may a squirrel the size of an elephant land on your birthday cake!" A flashback to a different and more careless time, a window into a fictional world of the "Pickle Posse" which for me, living worlds away, just seemed like heaven!
—Ana Pantelic, 32, Belgrade, Serbia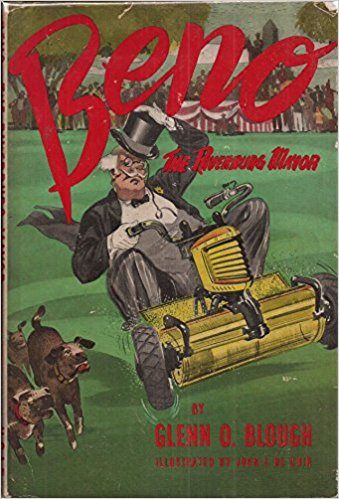 ---
My selection is Beno, the Riverburg Mayor, by Glenn O. Blough, published in 1948. (Yeah, I'm old!)
Beno was a prototype for the current U.S. President. He posted a sign as one entered Riverburg that said, "Drive fast and see our semitery; drive slow and see our ceminary." Didn't bother him the words were misspelled. He got his name, "Beno," because his typical statement, in a loud voice at town council meetings was, "There'll be no (whatever he was protesting)!" It was one of my favorite books when I was young. Have never seen it since my Mom gave it a charity book sale after I left home.
—Thom Moon, Cincinnati, Ohio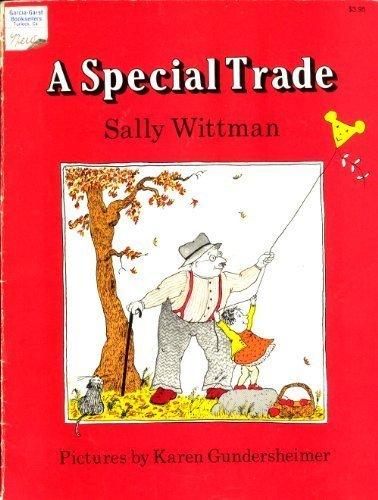 ---
One of my very favorite books growing up was titled A Special Trade; it was the sweetest book. It's a story about an elderly gentleman, his little neighbor, and their friendship over the years. It was memorable for several reasons: their names were lovely (Bartholomew and Nelly?? I could be remembering that entirely wrong though!), and when either of them were sad, the other would say '…don't be sadish, have a radish'—which was a saying my family used and I still use! Also, I remember liking it because, as a little one, I loved visiting our family's elderly friends and knew how special those friendships could be. Age didn't matter, only friendship did.
—Melody, 36, Georgia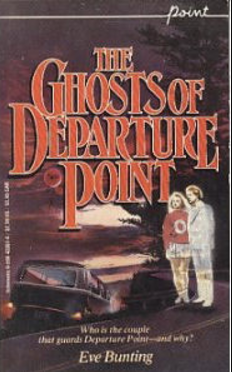 ---
The Ghosts of Departure Point. Looking back it seems like a PSA for safe driving, but as a teen who hadn't learned to drive yet, it was an eerie tale of people who had caused the death of others at an unsafe curve in the road and were destined to haunt the spot. There was a revenge storyline and a romance angle, believe it or not. I read it so many times! Evidently haunting plus doomed romance was what teenage me longed for.
—Kristen, 43, Portland, Oregon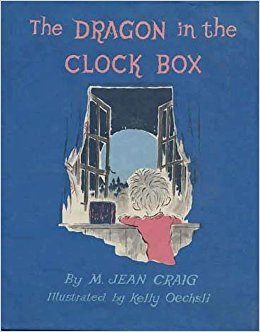 ---
It was called The Dragon in the Clock Box. The illustrations were feathery line work in white on blue background, which gave them a dreamlike feel. The story was ethereal and dreamlike too, in which a young child finds a minuscule baby Dragon. He gives it a home and feeds it by moonlight. The boy can tell the Dragon longs to fly. He waits until the full moon and watches the Dragon glide into the moonlit sky. It was an unusual ending to the book with a mix of melancholy and happiness. I still have the book. I keep it to preserve my memory. How I felt when I read it as a child, in the same way the boy in the story keeps the clockbox to always remember the Dragon.
—Simon Breese, 46, Australia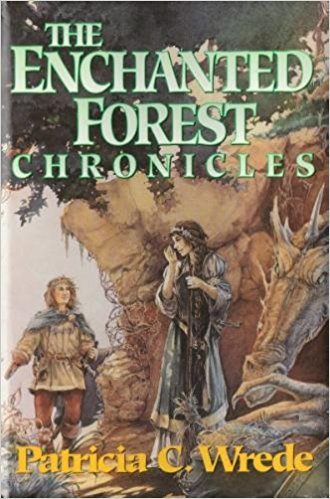 ---
I'm currently working as an academic librarian at UNC Greensboro. Today, I was thinking about the series The Enchanted Forest Chronicles by Patricia C. Wrede, before I happened to catch word of your call for submissions. I loved this series as a young preteen, specifically the first book, Dealing With Dragons. They were unlike anything I had read, full of adventure, about a young princess, Cimorene, who yearns to escape from her boring life in a kingdom. When she decides to take matters into her own hands, after realizing she is to be married off to a most boring prince from a nearby kingdom, she runs away in search of an escape from her royal life. When she happens upon a group of dragons in the middle of the forest, she actually volunteers to become one dragon's "captive" princess. She befriends Kazul, cooking and cleaning for her, and even organizing the dragon's library.
This is a fantastic and extremely underrated series that intrigued me, because it was about a tough female as the main character, and heroine of her own story. Wrede wonderfully parodies other cliched storybook tales full of princesses, princes, dragons, wizards, and medieval kingdoms and creates her own fantasy world where the princess is the hero and the dragon is her best friend.
After so many wonderful memories of this series, nearly 18 years later, I think more people should hear of these books, and I hope you do share in the follow up post.
—Jenay Solomon, 28, originally from Lincoln, Nebraska
---
The one I most want to share with you is a book that I wish would be reprinted. It's a very obscure 1970s picture book. The cover is unassuming—it would have been easy to overlook back in the day.
The book is titled Blast Off by Linda C. Caine and Susan Rosenbaum, illustrated by Leo and Diane Dillon. It's the story of an African-American school girl who decides she wants to become an astronaut, but gets teased for her dreams. So she decides to build herself a rocket and blast off into space. The text is adequate, but it's the subject that makes it worth highlighting. For a science fiction reader like myself, it's been astonishing to realize that this is still among a small handful of science fiction stories featuring a black girl as the protagonist.
If that isn't enough, what makes this a book worth wondering over is Leo and Diane Dillon's art. The images soar into your heart and mind, lifting it above the ordinary, making it the kind of picture book that doesn't deserve to be so unknown. I'm doing my small part to bring it back to being known again. It think it's an important book, a beautiful book and a book worth sharing with new generations.
—Stephanie Whelan, New York City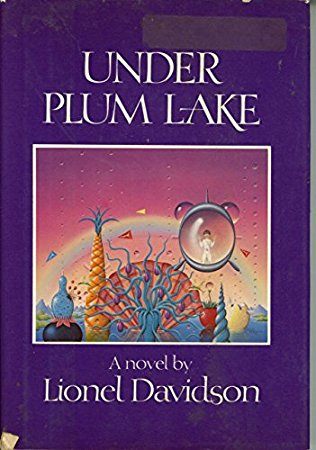 ---
Lionel Davidson's Under Plum Lake had been out of print about 30 years until recently, and I spent much of that time thinking I had made it up. I read it when I was about nine years old, and all I could remember was that reading it made me feel ecstatic, but sad, because I knew something and no one would believe me. It was science fiction about pleasure and love, and I knew it was part of why I felt so strange and haunted and different from other kids.
I am an English literature professor now, and every so often I teach courses in children's literature. After having taught the course several times in graduate school, I happened to run across the new reprint of Under Plum Lake, and I threw it on my syllabus without having had a copy in my hands since I was a kid. I thought when it came around, I'd be mildly embarrassed by the intensity of my feelings about it as a child. I was wrong.
This is a book that leaves students and grown-up friends of mine unable to stop crying. Some people find it so upsetting they say it should be banned. By far, it is the book my students say they would never allow a child to read, even though–unlike all the other books we read in that class—there isn't a whisper of violence or prejudice or hatred in it.
Davidson imagines a world inside of ours called Egon in which all of our social ills and fears have been quieted, health care and education have been vastly improved, and energy and other resources have been better managed. The youth (who are about 100 years old) spend much of their time enjoying extreme sports, taking in intense immersive films, and studying to make their world a better place. Barry, a boy from the surface who finds his way in, is getting a tour from a boy named Dido who at first treats Barry like a dog—why can't he just relax and enjoy things?—but later begins to understand Barry's fear of pain and death.
Like Barry, the reader is ultimately left with a vision of what our lives could be if we didn't spend all our time terrified of poverty, pain, and lost chances. It's a powerful statement in favor of pleasure, intimacy, and risk-taking, and one that encouraged me—a fearful, miserable kid at nine—to decide what kind of life I wanted, and to try to make a life for myself in which pleasure and love could be possible.
I'm glad it is back in print now so I can assign it and give copies to friends, but most of them tell me it is too late for them at 20, or at 45; fear and envy are already baked into their personalities. I suppose this should come with a warning that most adults seem to think children should not read it. I disagree, and feel that we could do a lot worse than to work to create a world in which we have more time for joy.
—Carrie D. Shanafelt, 37, New York City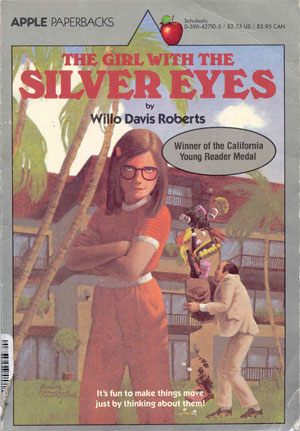 ---
The Girl With the Silver Eyes by Willo Davis Roberts was one of my childhood favorites: brilliant outcast turns out to have unusual powers and embarks on a mission to discover other kids like her. I really identified with Katie Welker, especially because my elementary-school self bore a striking resemblance to the character on the 90's edition paperback cover: winged bangs and giant Sally Jesse Raphael glasses.
I work in a children's library, and the best part of my job is helping patrons track down those half-remembered books! If you're feeling stuck, ask your librarian!
—Megan Butterfield, 33, Vermont