Online Poker Players Are Exiled in Paradise
When will the party end for online poker's refugees?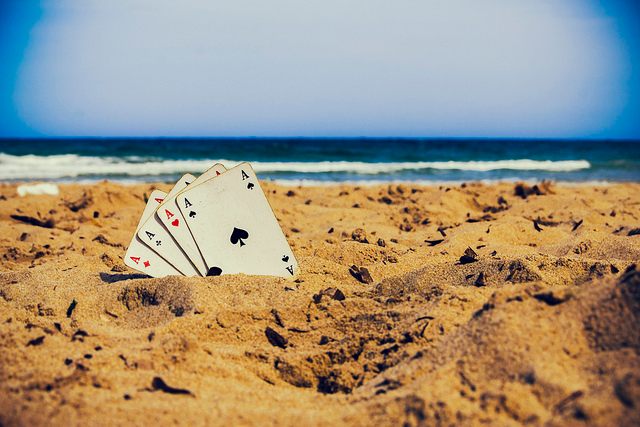 On the very first evening after Ryan Garitta moved to Jaco, Costa Rica, a small beach town on the Pacific Coast, he had dinner with about 2o other recent arrivals much like himself. Garitta had only just graduated from college, and had never spent much time out of the United States before, but "right away I wasn't alone in a foreign country," he says. "We were all in the same weird boat, and all shared our passion for poker."
Not long before, on April 15, 2011, the day online poker players came to call "Black Friday," the U.S. federal government had unsealed an indictment charging the founders of the world's largest online poker sites with fraud and money laundering. Immediately, the sites stopped letting American players bet real money and cut them off from their accumulated winnings. Within weeks, some professional poker players started moving abroad—to Canada, Mexico, Costa Rica, and more far-flung locales—to regain access to their accounts and keep playing.
Black Friday nudged these players—mostly men, mostly in their early 20s—into a dream life. They alternated the grind of online gaming with the thrills of living well off their winnings: drinking, dancing, and exploring the other pleasures of their exotic new homes. But, six years later, the legal situation for online poker in the United States is little changed, and these "poker refugees" have become a special class of digital nomads, stuck in a sort of exile. To come home, they would have to find new careers. After years of living large abroad, some are starting to wonder: What comes next?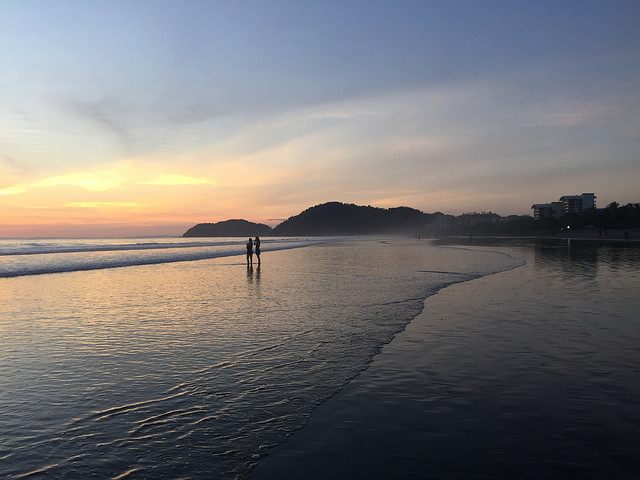 In the months after he arrived Costa Rica, Garitta and his new friends fell into a rhythm. They worked during the day and met up at night and on weekends to eat, drink, travel the country, raft, zip-line, and ride ATVs. New players kept coming, too. "There must have been more than 50 American poker players living in a two-mile radius," Garitta says.
Communities like these were forming all over the place. Playing online poker professionally "can be a bit isolating and lonely," says Kristin Wilson, who founded her company, Poker Refugees, to help players relocate. "The players like to be in the same area." As Wilson poured over the news on Black Friday, she kept wondering: What are all those thousands of professional pokers players going to do? They aren't going to stop playing poker. It is their main source of income—what they are good at. They are going to have to move. Having lived in Costa Rica for six years, she knew from experience that it takes time to learn the rules and complexities of living abroad, and she figured that these players had no time to waste.
She could help them move—and fast. Some of her clients made up the core of a group that Business Insider called the "Poker Frat of Playa del Carmen" in 2014, when the routine was "Play poker, go diving, go clubbing, go drinking. Repeat." There were other groups of expat poker players in Rosarito, Mexico, in Canada, in San Jose, Costa Rica, and on the Mediterranean island of Malta. That dinner that introduced Garitta to other poker players in Jaco had been organized by Wilson's company. These communities had their own gravity, which drew new people in and kept them in place. "Without the group of poker players in Jaco, I might have been home way before the three years that I lasted there," says Garitta.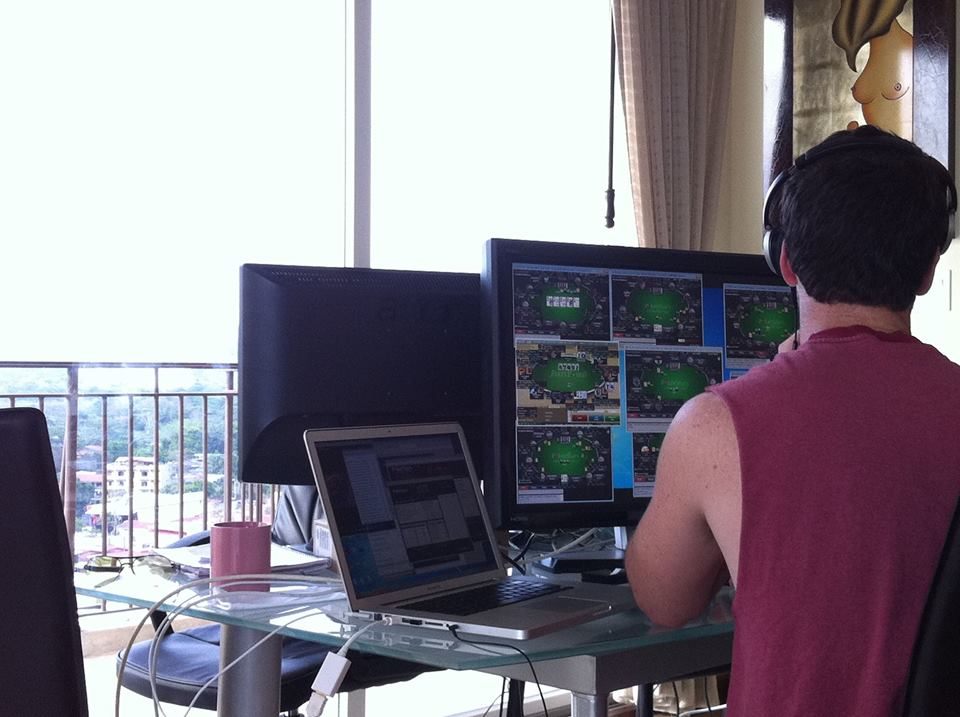 If these players didn't initially move by choice, many soon grew enamored of their new homes. "I knew that I had to make the move out of the country to continue to live my dream," says Chris Hunichen, a top-earning player who moved to Costa Rica with a group of friends. "I was horrified at first and nervous at what my new life would entail," he says. That fear soon disappeared. Hunichen and his friends planned to stay in Costa Rica for three months. Six years later, they are still living there and have convinced more friends to join them. "We became somewhat local celebrities, it seemed," Hunichen says, "and the partying and women came plentiful."
It may not be the most sustainable or healthy of lifestyles, but it can be fun. Each year since Black Friday, Wilson says, her company has relocated around 100 people—and that does not appear to be slowing. Among those relocations are players who had originally moved in 2011 and have asked Wilson to relocate them multiple times, to change up the adventure and try out different countries.
Over time, however, Wilson's clientele has started to change. Most of the people moving to play online poker are still young men, but she has also started hearing from people who waited to finish school and some who tried other jobs before coming back to poker. Elena Stover had only recently started her career as an online poker player when Black Friday happened, and she didn't have the resources to move abroad right away. "I was forced to dust off my Ph.D. and take some stuffy jobs in the academic sector, but in my spare time I continued to play on a few sketchy poker sites that were still serving U.S. players," she says. She made regular trips to Canada, where regulations are looser, to play, but it wasn't until 2014—after building her skills and bankroll—that she was ready to move abroad and play poker full time. After stints in Playa del Carmen and Malta, she moved to Berlin, where she can continue to develop her online career, and also easily travel to live tournaments across Europe. That Ph.D., it is worth noting, is in cognitive neuroscience, and she studied how different areas of the brain work together when people make risky decisions.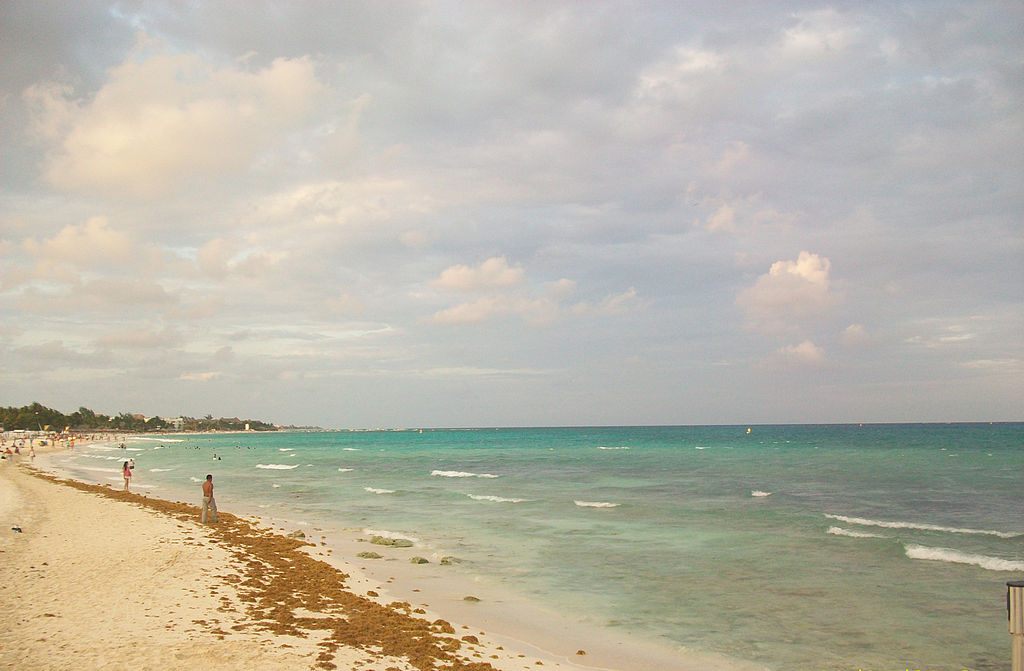 For online poker players, though, the world in which they can pursue the dream is getting smaller. Increasingly, Americans are being joined in online poker meccas by players from other countries with limiting online poker laws. "Now my clients come from Poland, Israel, Greece, and Portugal," says Wilson. Sometimes someone contacts her and says, "My country just banned online poker," and she has no idea what country they're talking about.
Even when countries legalize online poker, they can still drive their professional players abroad if they restrict the game to their own residents. To make a living playing poker, professionals need a large group of people to play against: Money is changing hands, someone has to lose, and more players means a larger number of less-skilled players who are more likely to lose. Those pools can be too small for professionals to making a living without moving to a freer poker environment. And as the international pool of players contracts and fragments, it become that much harder to make a living at the game: Professionals must play against fewer, often more-skilled opponents.
Among the players who moved soon after Black Friday, some have settled abroad and put down roots. Hunichen, for instance, married a woman he met in Costa Rica. He's been helping to care for her four-year-old son almost since he was born, and they recently had another baby. "My life has changed a lot from partying to family man," he says. "It mostly revolves around them!"
Now that he has a family, Hunichen is thinking differently about the possibility of returning to the United States. "If you asked me two or three years ago, I probably would have said I would never come back to the U.S.," he says. "But a lot has changed in the past few years, and now I would most likely move my family to Las Vegas if poker came back to the U.S." He's even considering moving back next year, regardless.
Garitta has already returned. After three years in Costa Rica, he spent some time living and working in Mexico and Malta, before he got married and bought a house in Florida. After close to ten years of playing poker, he felt "a little burnt out," he says. "I do like traveling, but also having a house and settling down was appealing."
Poker players don't consider the game they love a test of luck, but of skill. There's variance in the game—a player can "run good" or "run bad" over a stretch, but ultimately the most skillful players end up ahead. They sometimes use this same language to describe life outside of the game. They might call a good stretch of years "life run good."
On that first shocking day, it might have seemed like Black Friday was a stroke of bad luck for the online poker community. But for many of the players it led to a stretch of interesting, adventurous years. It pushed them to explore the world and try something different. As they think about what comes next, though, it's less clear that life will continue to "run good."
Back in the United States, Garitta is starting to find the legacy of Black Friday troubling again. He worked a nine-to-five job, "which just made me miss and appreciate poker and the lifestyle that much more," he says. "I really have only known poker my whole life. I am not sure what is next for me, but I will figure it out in time." Life, like poker, has a variance to it.