For Sale: A Lonely Island, With Penguins for Neighbors
Pebble Island could be your windy getaway.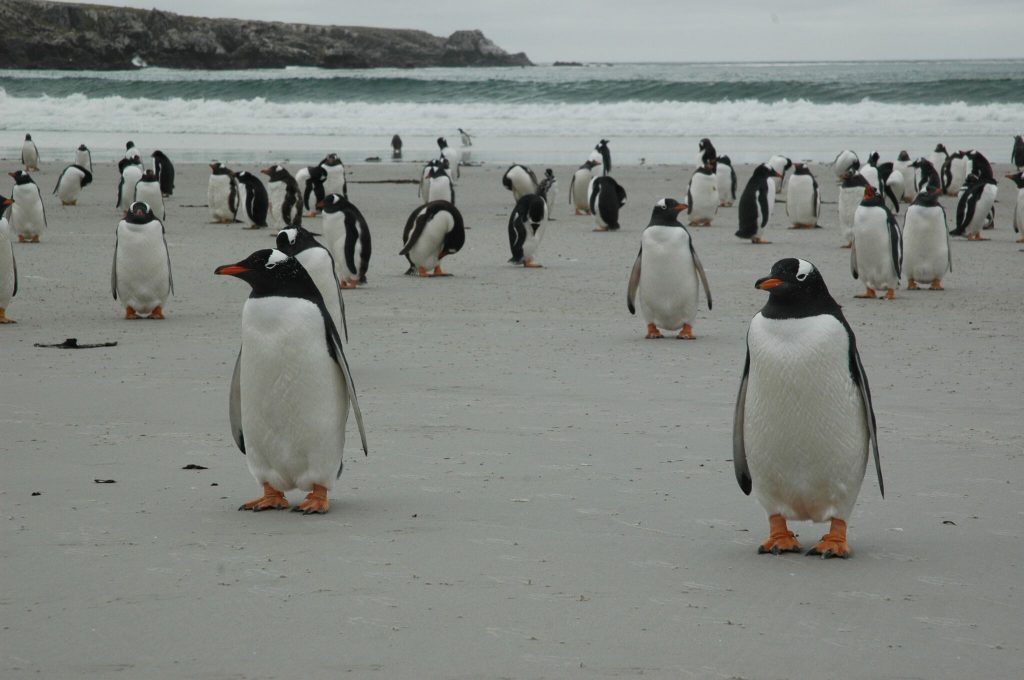 Between April and September, the farmers are mostly alone on Pebble Island.
Sort of. They have their cattle—a herd 120-head strong—plus a few horses and several thousand sheep, but they don't have many human neighbors to talk with on the island, which is one of more than 700 little landmasses in the Falklands archipelago. Military troops sometimes stop by for training, and a supply ship docks every few weeks, but for the most part, things are quiet and a bit cold. It all picks up a bit in October, when farming season gets cracking. That's when a slow trickle of visitors arrive to stay in little cottages or a lodge, where they can look out at the rolling, grassy landscape, and the choppy water and rocky, white-sand shore, where sea lions loaf and five species of penguins wobble.
It's a pretty place to stay for a weekend or a week—and someone will soon be able to stay on the island as long as they like, because it's up for sale. (Penguins included.)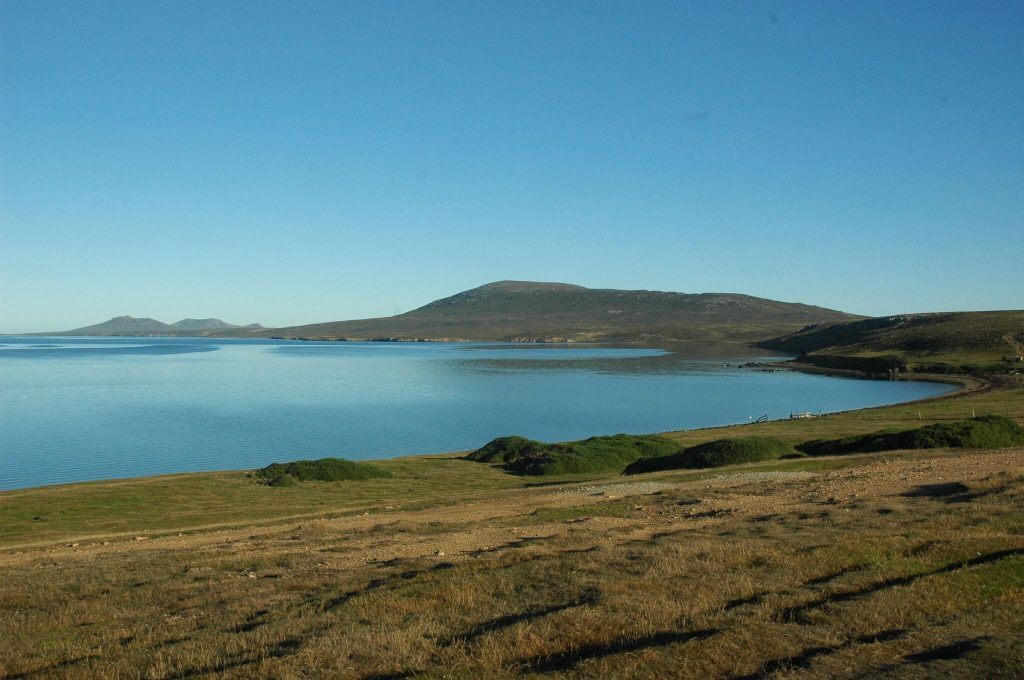 A 45-minute flight from Stanley, the Falkland Islands' capital, Pebble Island is certainly private, but it's not the stuff of a billionaire's turquoise, tropical dreams—you'd be wind-whipped and shivering in a bikini. But the landscape, roughly 19 miles long and four miles wide, is home to scores of animals and a complicated military legacy. On the west side of the island sit the mangled metal remains of an Argentine military aircraft shot down by the British during the 1982 Falklands War. Stark, simple crosses memorialize the crew of the HMS Coventry, which was bombed and sunk nearby during the conflict. (Several of the crew members perished at sea, though many others were rescued by another ship.)
This is the first time the island has been for sale in nearly 150 years. John Markham Dean—lured to the Falklands by the idea of a fish-curing business, the BBC reported—bought this island and a few others in 1869 and set up a farm. The Deans haven't lived on the island in decades, but lease the land to farmers. Now, Dean's descendants are selling the island privately, and they'll be taking bids through January 2019. "We are open to offers and there is no guide price," says Claire Harris, whose mother and uncle are Deans. The winning bid is sure to clock in far above the £400 that John Markham Dean paid at the time. Whoever buys it, Harris says, "we would want farming, tourism, and conservation to continue."