Photographing the World's Secret Subterranean Spaces
What exactly lies beneath us?
Data centre in the former Pionen bunker, 100ft below the Södermalm district in Stockholm. (Photo: Samuel Merrill)
If you found yourself walking around the Södermalm district of Stockholm, you may see the popular Vita Bergen Park. You may also glimpse the spire of the nearby Sofia Church.
What you would not see is the vast bunker, now data center, that hums quietly 100 feet below the ground.
Originally constructed in 1943 as a nuclear shelter, the Pionen Bunker was built to last: blasted from granite, with 16-inch thick metal doors, it was one of Sweden's many defensive bunkers. As the authors of the upcoming book Global Undergrounds: Exploring Cities Within explain, by the mid-1960s, Sweden was filled with such invisible spaces. The country had around 43,000 shelters, built to hold three million people—"almost half of the country's population."
In 2007, after many of these facilities had been decommissioned, Pionen had a second life. The CEO of one of Sweden's largest internet service provider decided it was the perfect place for a data center, and demolished a further 141,000 cubic feet of space. His architects then designed a bold, futuristic interior. Somewhat fittingly, it temporarily hosted Julian Assange's WikiLeaks server.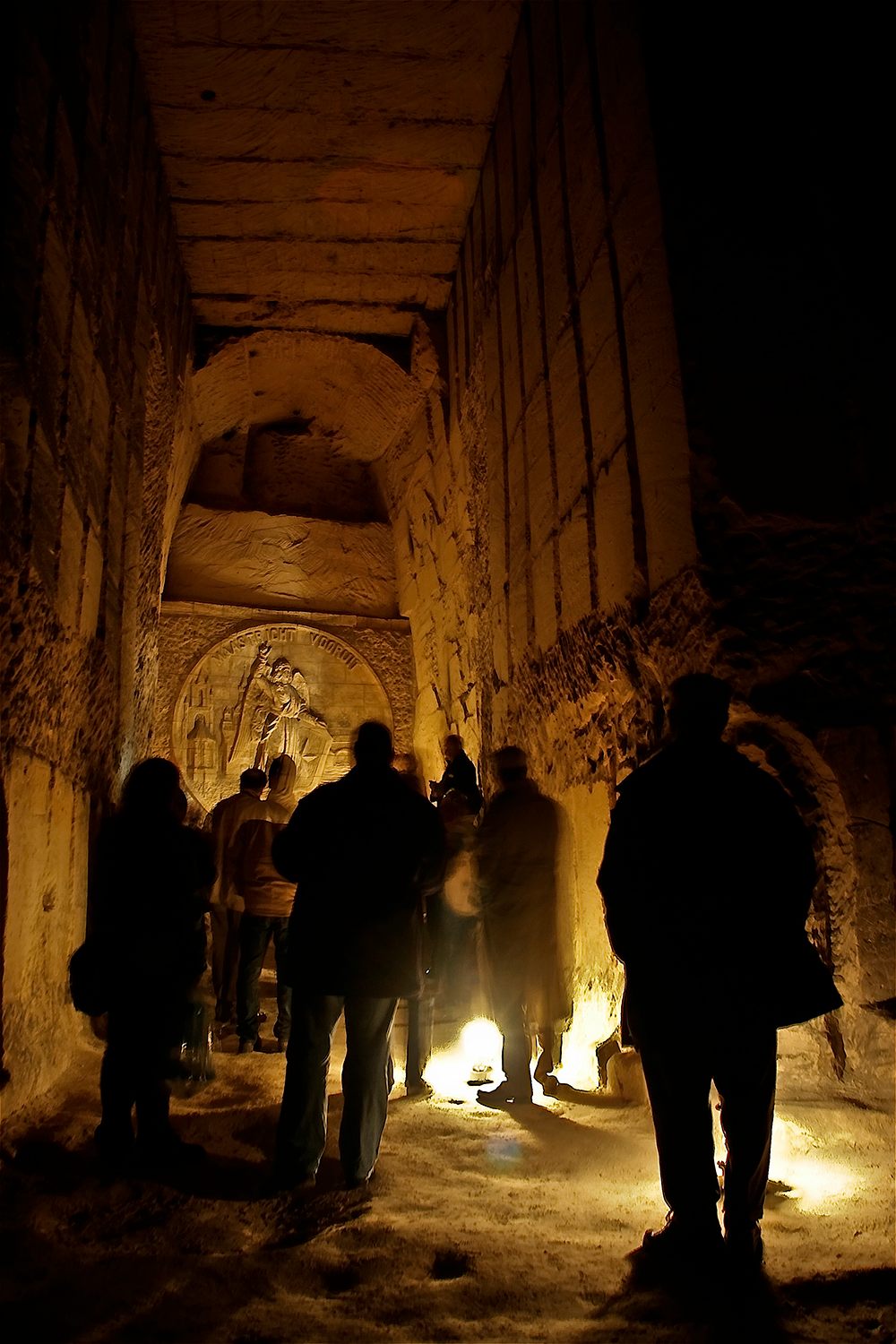 Chapel in the Sint Petersburg tunnels, Maastricht. (Photo: Paul Dobraszczyk)
Around the world, there are spaces like Pionen that lie deep in the ground. Under the historic market town of Corsham, Wiltshire, is the 35-acre Burlington Bunker, a nuclear shelter built in the mid-1950s.  Near Bogota, 660 feet into the earth is a former mine turned tourist destination. A short walk from the Place de la Bastille in Paris, there is the Arsenal Metro, a station that was closed the day before war was declared on Germany in 1939. And under Maastrict, there are defensive tunnels dating from Roman times.
These fascinating, often obscure subterranean spaces are explored in depth in Global Undergrounds.  Rather than looking upwards and outwards as cities soar and sprawl, it examines the underground areas that difficult to access and rarely seen. Atlas Obscura has a glimpse of these worlds hidden deep beneath our feet.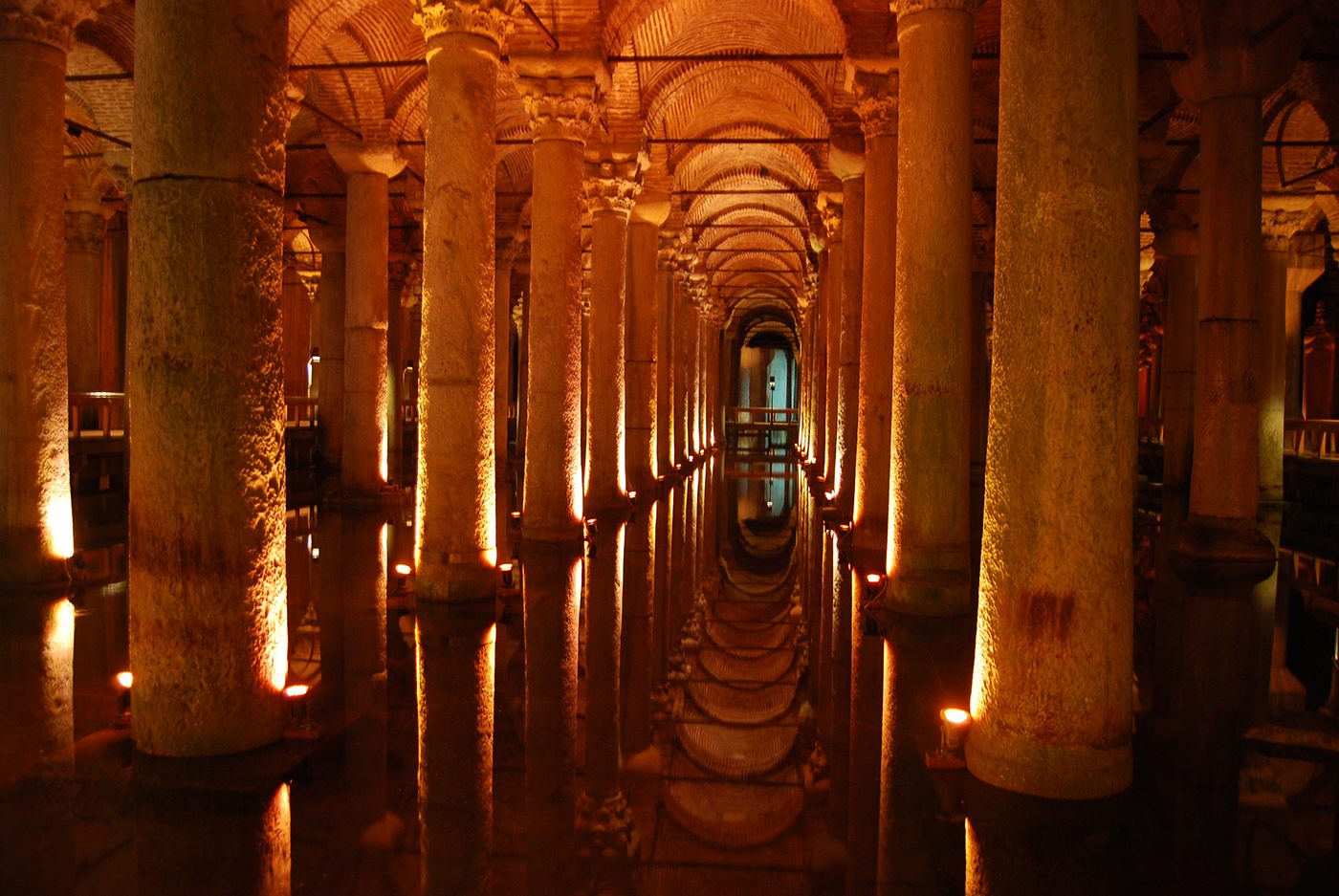 Roman cistern in Istanbul. (Photo: Dpnuevo)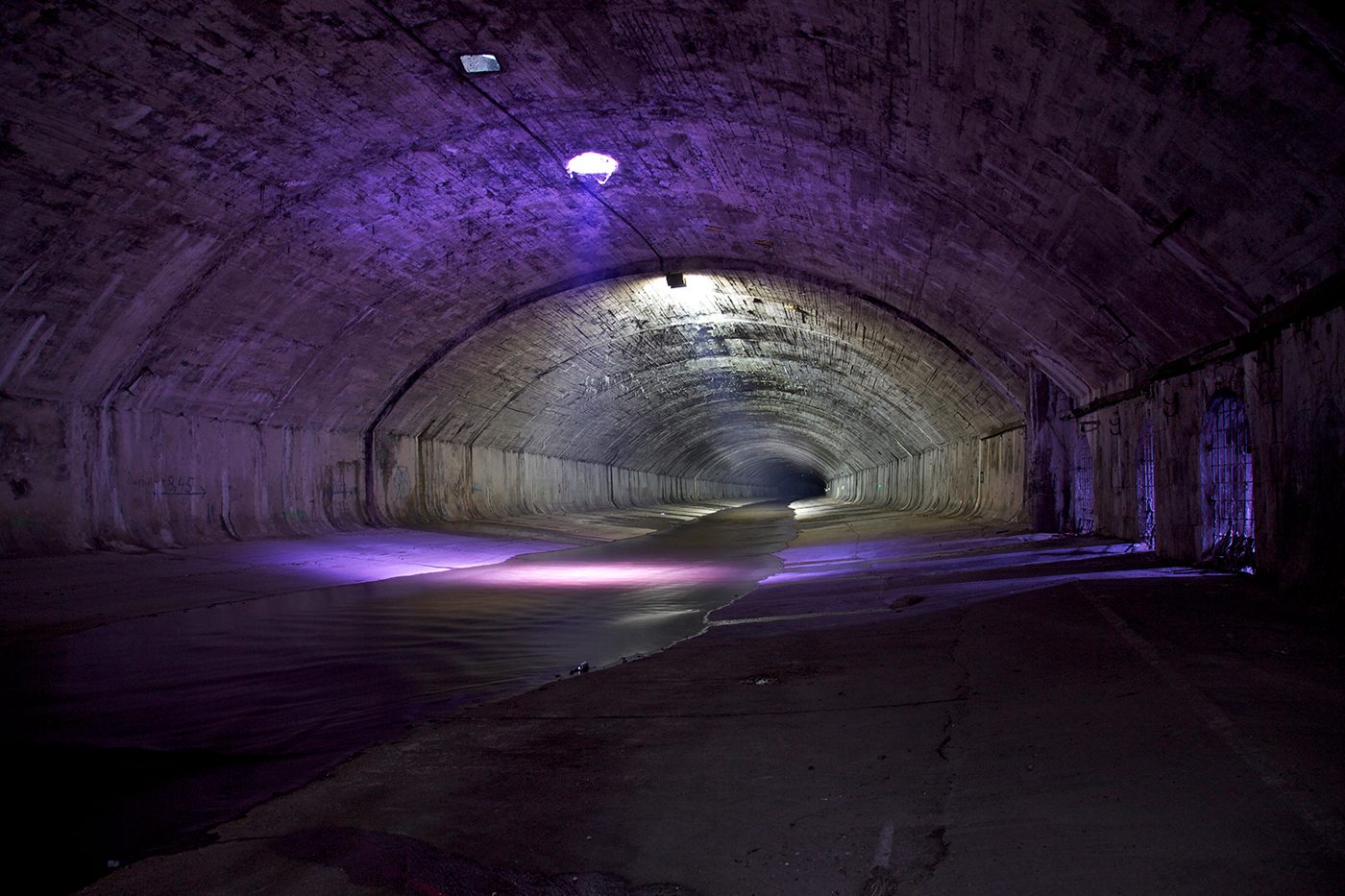 The river Wien beneath Vienna. (Photo: Paul Dobraszczyk)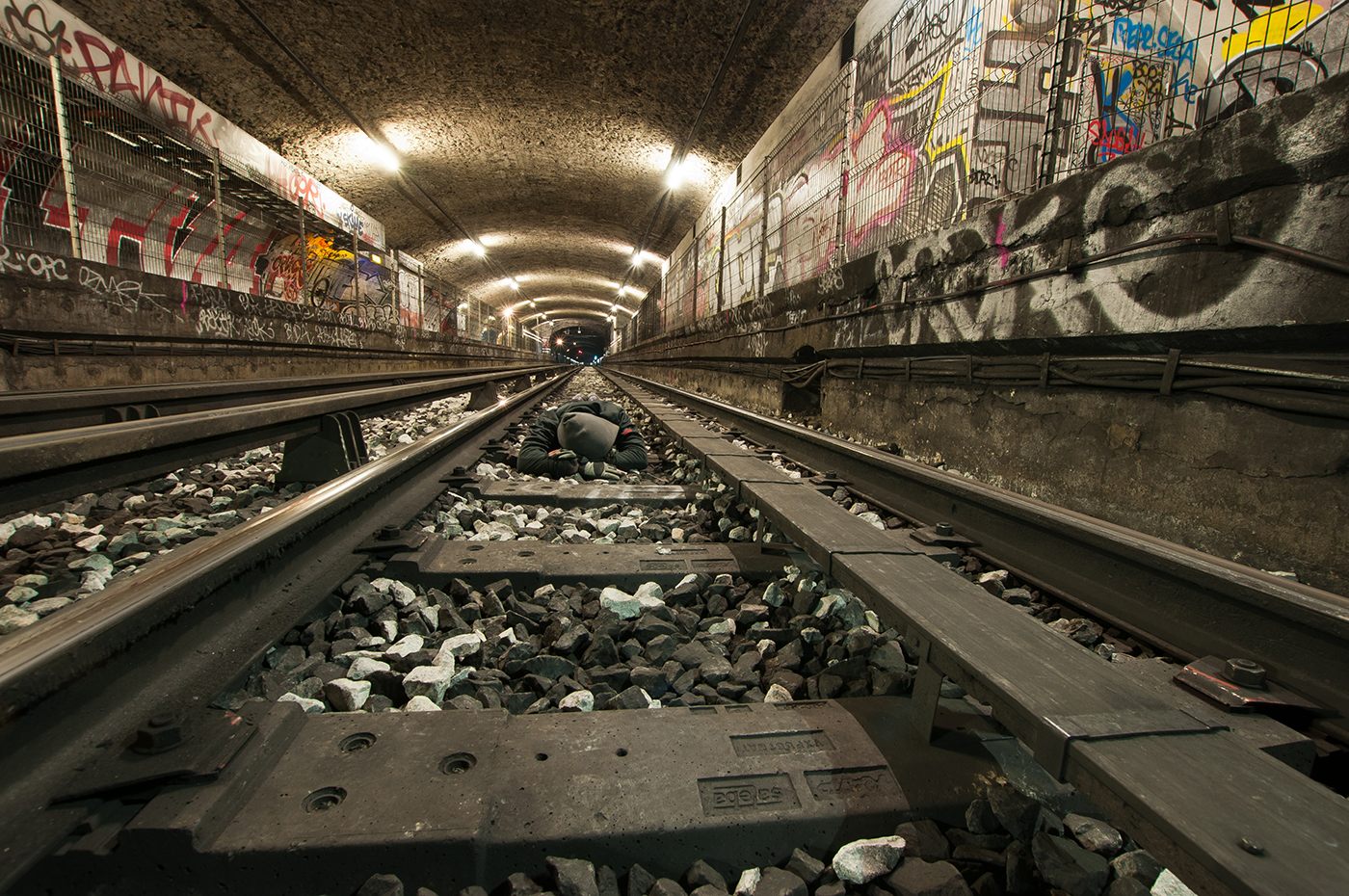 The Arsenal Station on the Paris Metro, which closed to passengers on 2 September 1939. (Photo: Bradley Garrett)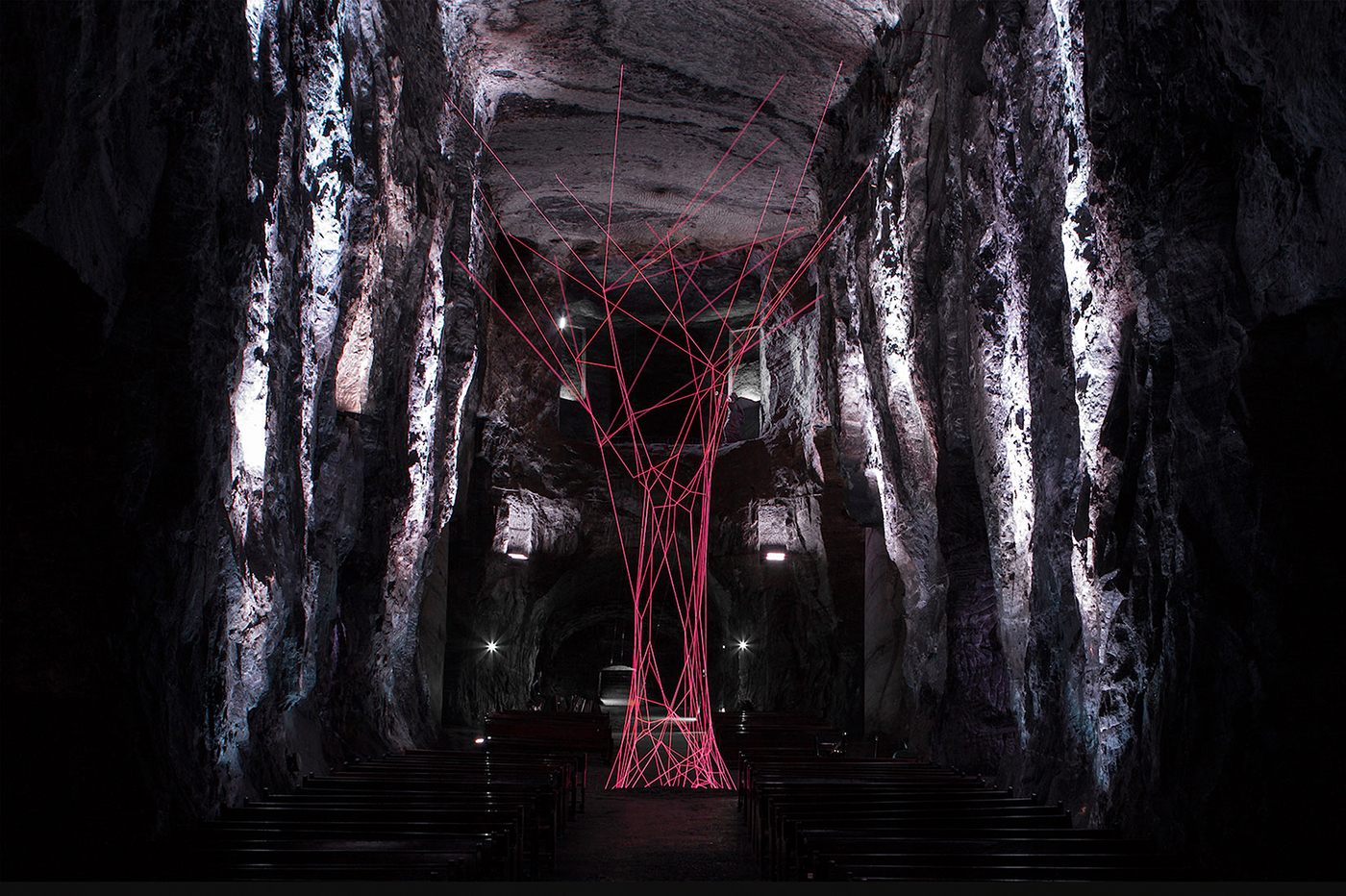 Modern art installation in Zipaquira's 'cathedral' near Bogotá, Colombia. (Photo: Aldo Chaparro/Manuel Velázquez)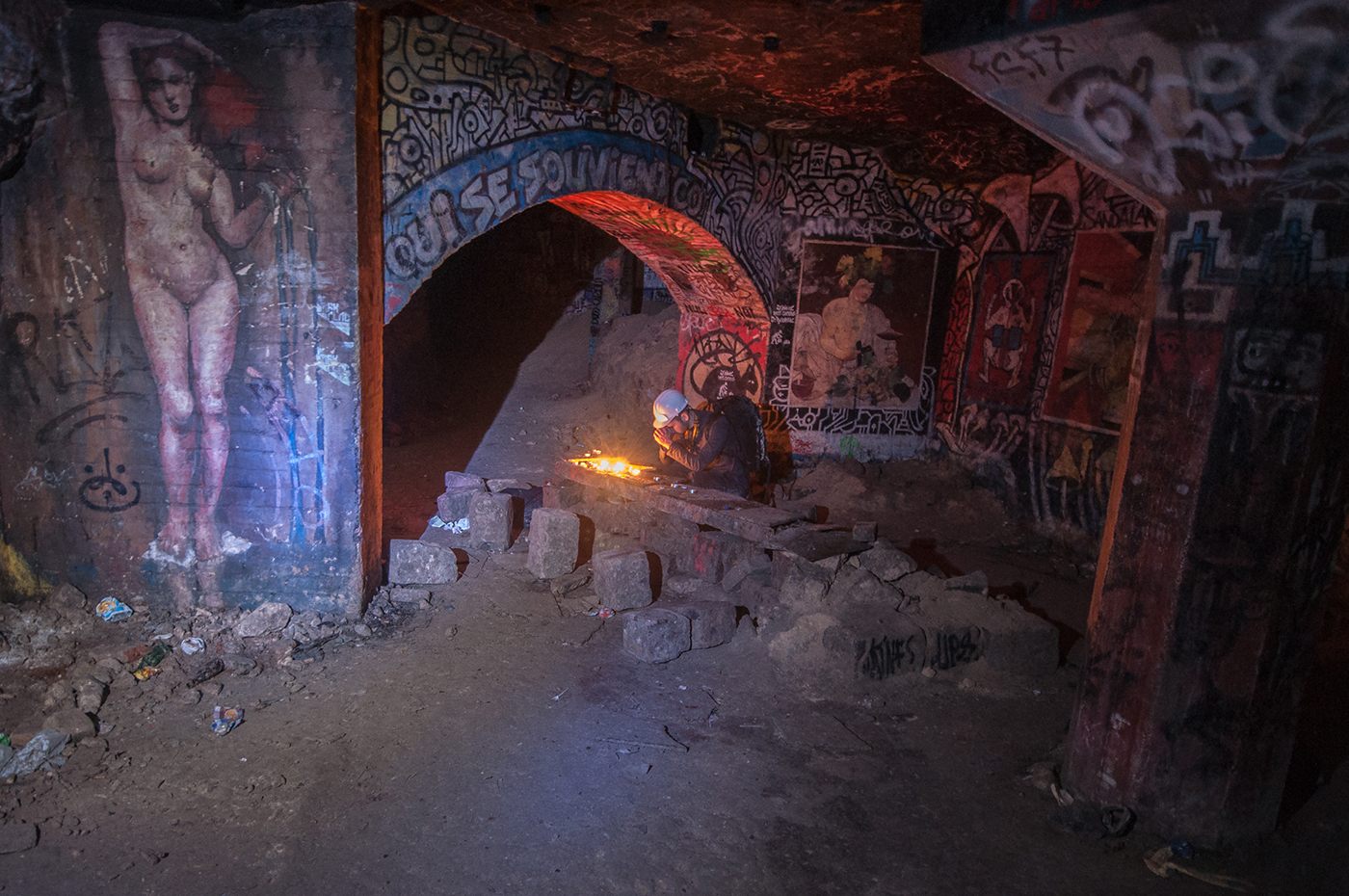 A cataphile - an urban explorer who tours the mines of Paris - rests in a room of the Paris catacombs. (Photo: Bradley Garrett)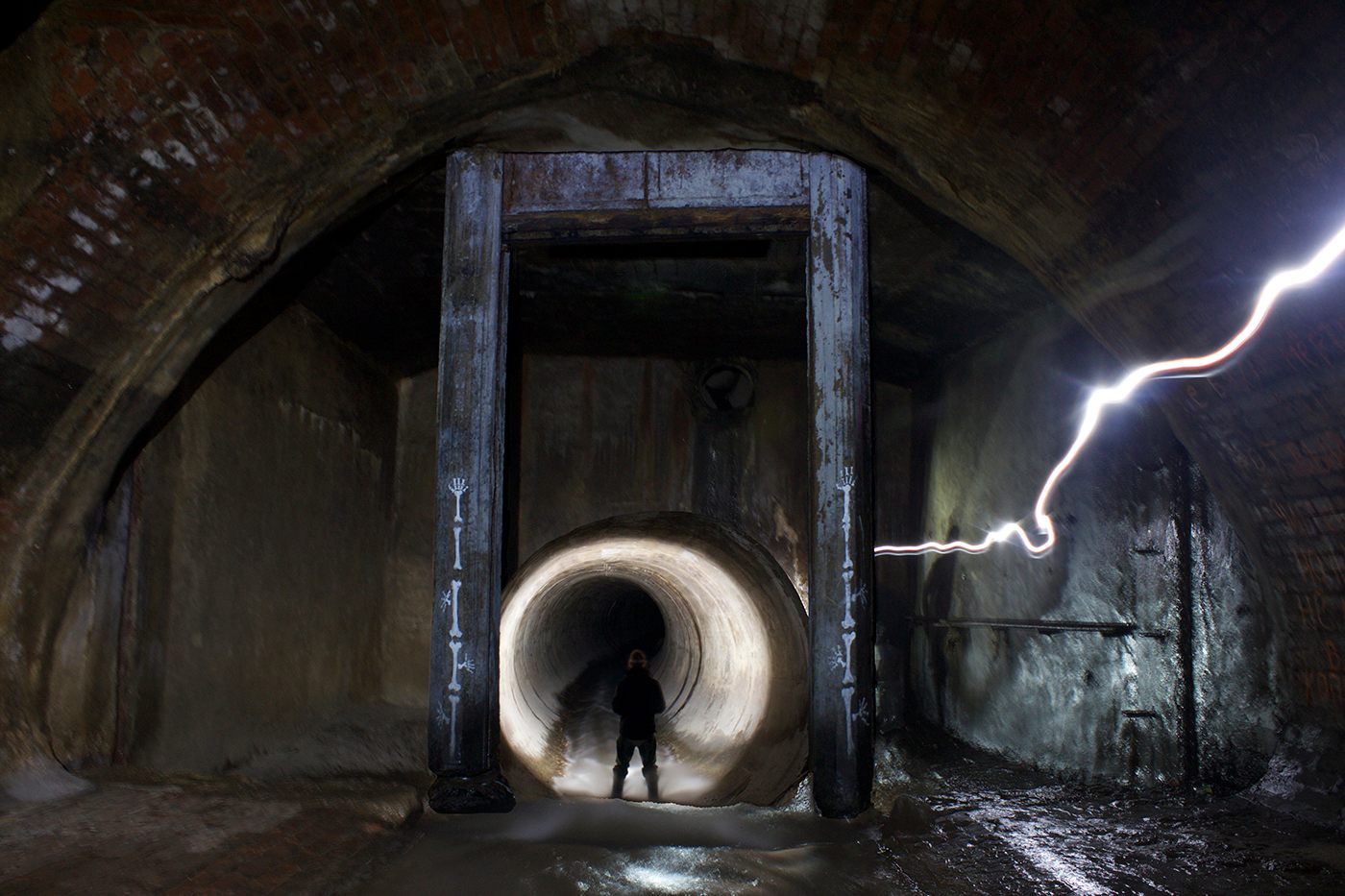 The Neglinnaya River beneath Moscow. (Photo: Darmon Richter)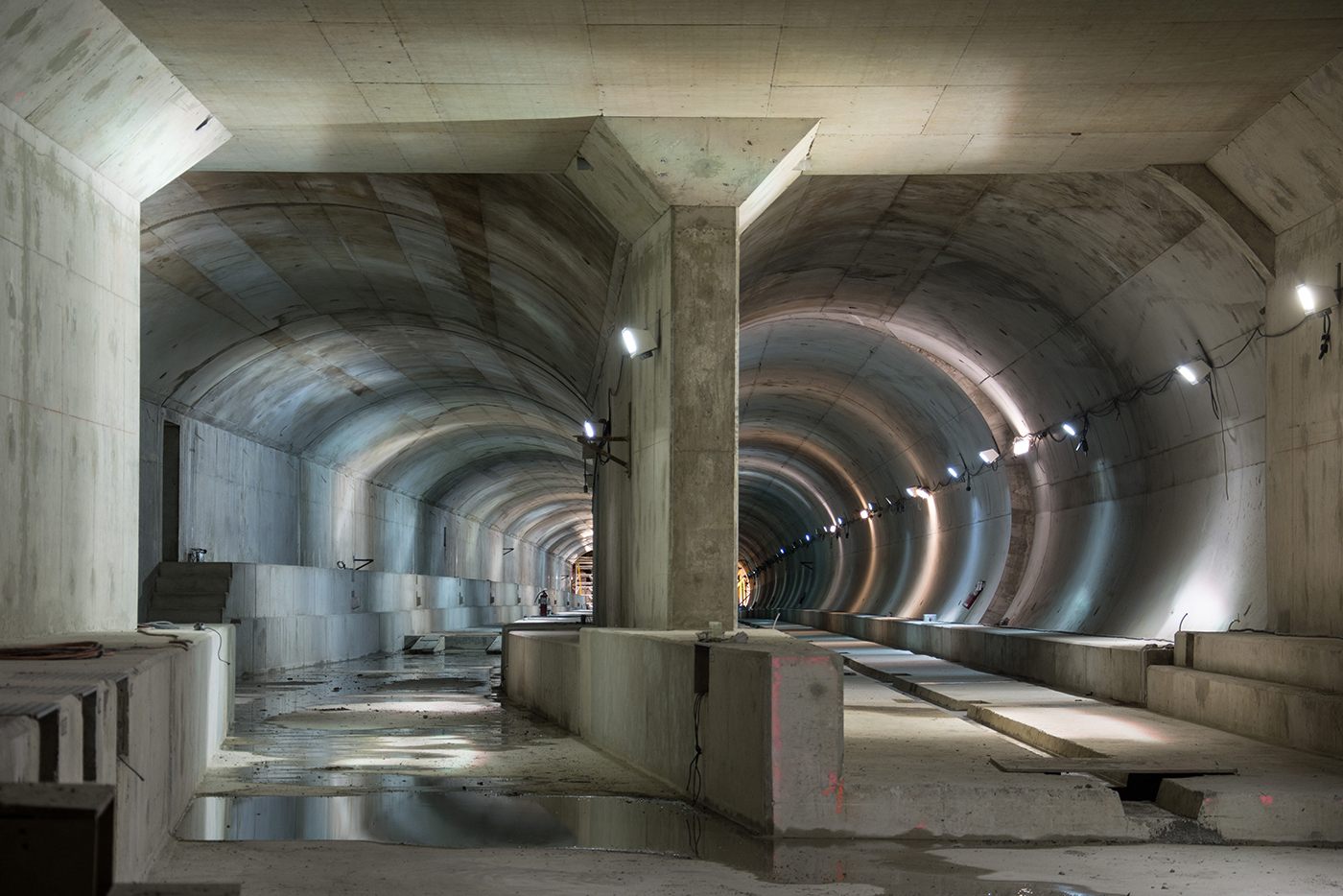 The moment when platforms split into adjacent tube tunnels, long before the tracks are laid, York Metro Extension, Toronto. (Photo: Peter Muzyka)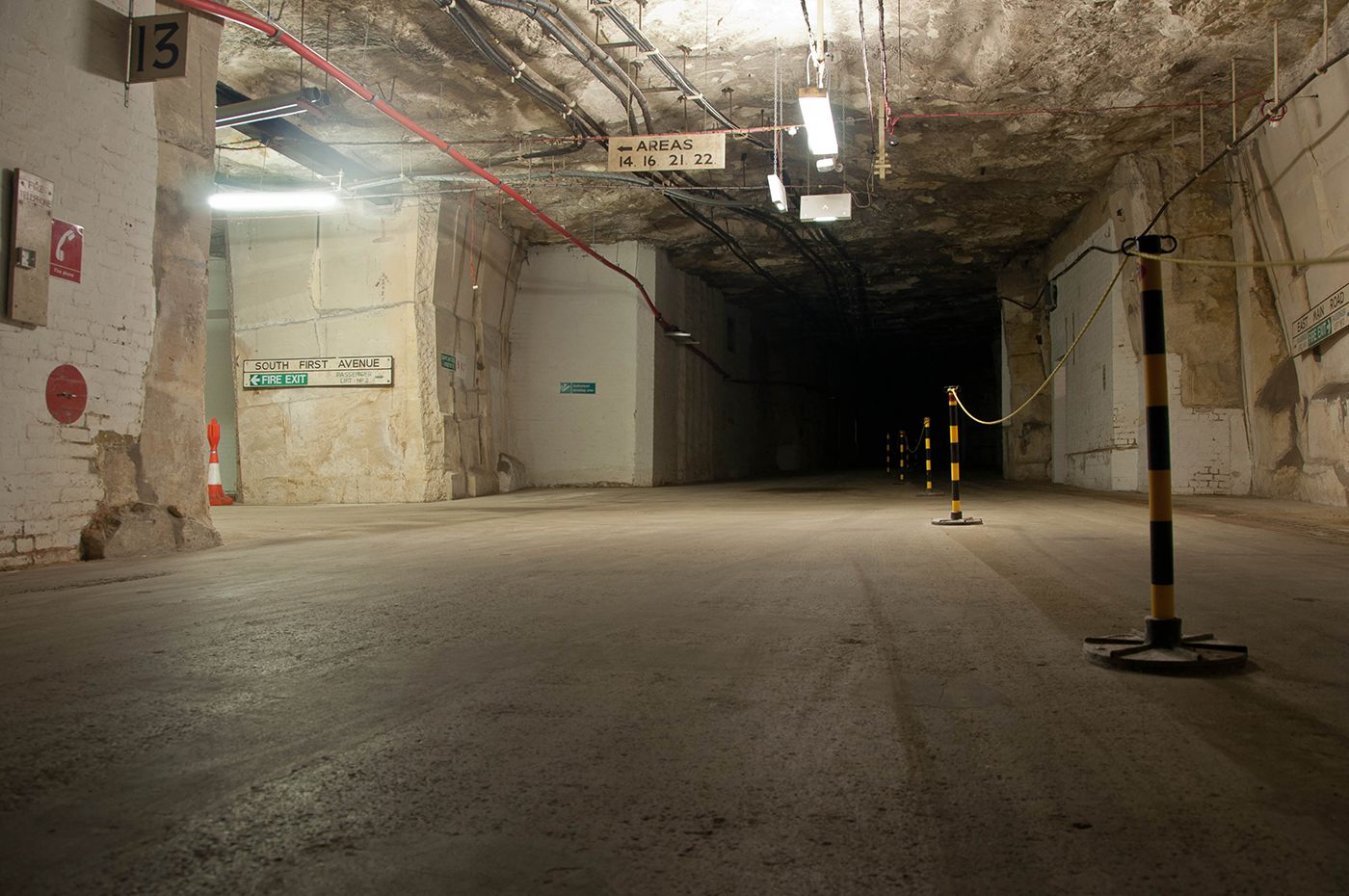 The Burlington Bunker in Wiltshire, England, is so vast that it has signposted street names. (Photo: Bradley Garrett)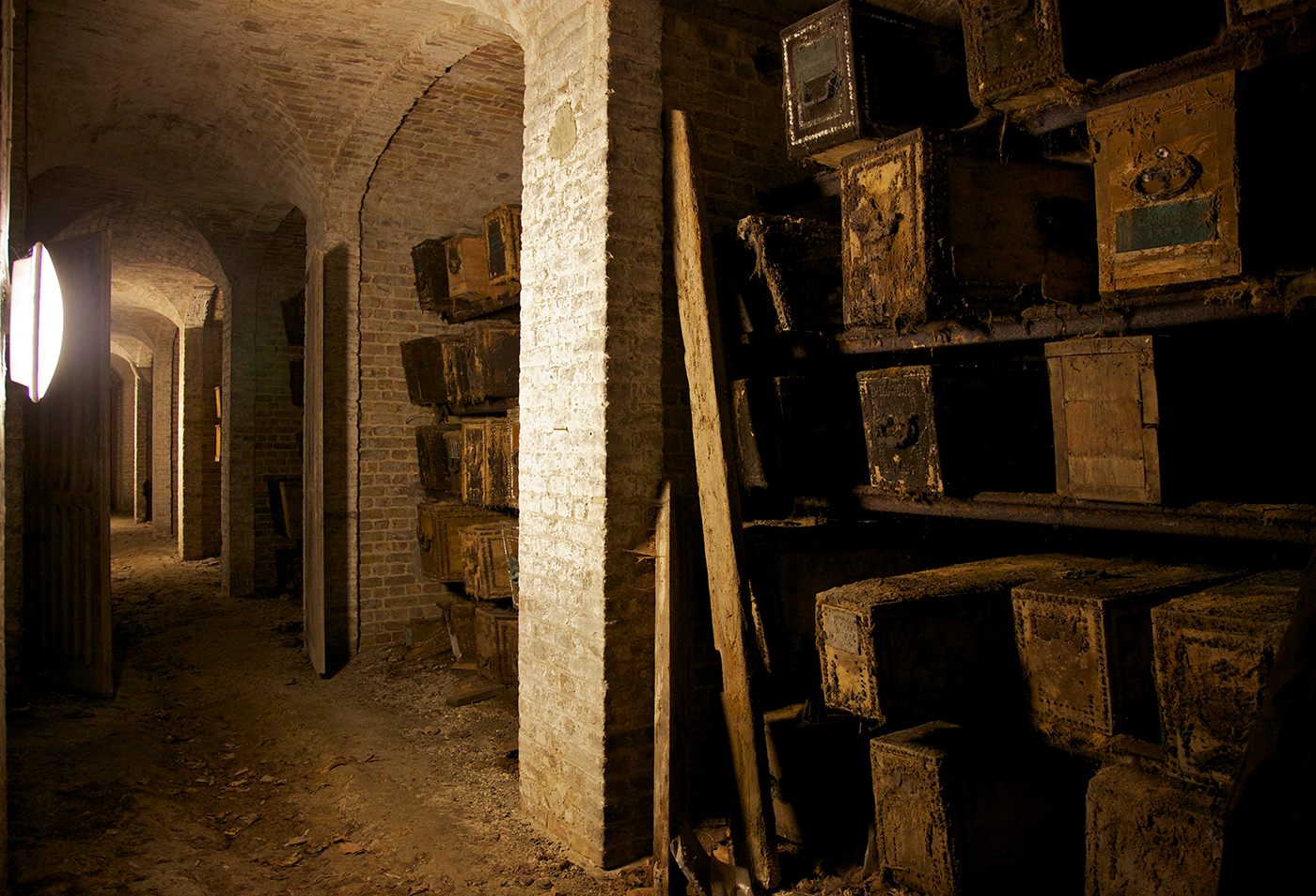 Coffins in the Catacombs at West Norwood Cemetery, London. (Photo: Paul Dobraszczyk)