PokéGyms Have Nothing on These Hidden Real-World Gyms
Get out there and explore!
The world's oldest basketball court. (Photo: Paris YMCA)
Pokémon players currently swarming the world in search of Psyducks and Pinsers can send their creatures into battle at the nearest virtual PokéGym. But the real world has some fascinating, unusual, and beautiful gyms of its own.
Like PokéGyms, these places are only visible to those who go looking. Here is where to find them. Who knows, there may even be a Charizard waiting for you when you get there.
WASHINGTON, DISTRICT OF COLUMBIA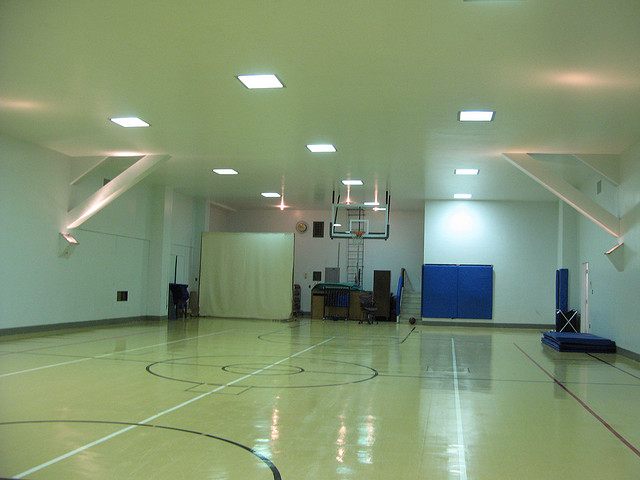 (Photo: Oliver Hong/Atlas Obscura)
The U.S. Supreme Court has always been known as the "Highest Court of the Land," but there's one more court that sits above the Supreme Court—literally. Aptly also named "The Highest Court in the Land," the Supreme Court's basketball court is on the fifth floor of the United States Supreme Court Building. That's considerably higher than the courtroom, which is located on the second floor.
PORT ANGELES, WASHINGTON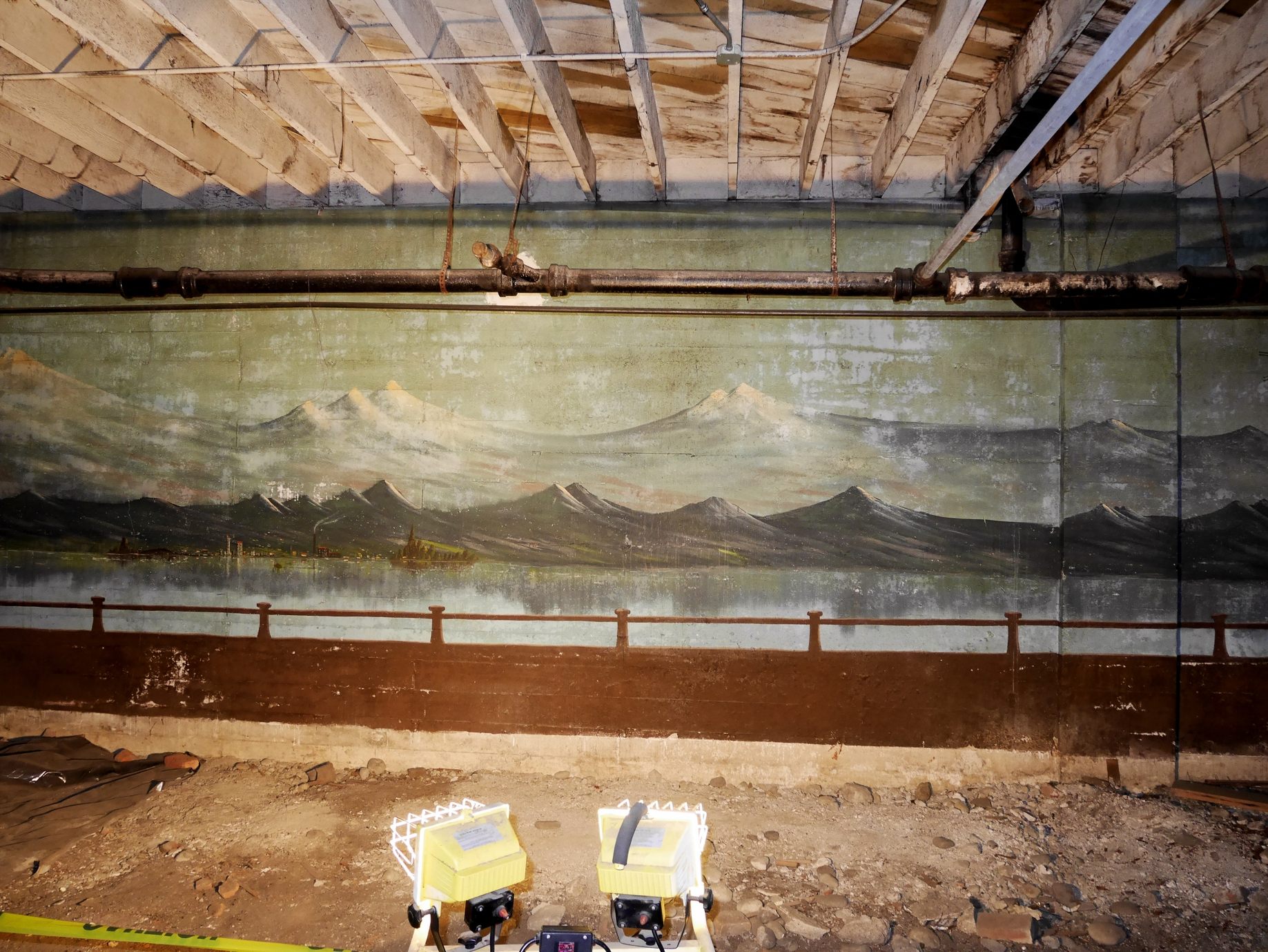 Wall painting in an area where miniature golf was played. (Photo: Chelo White/Atlas Obscura)
In the early 1900s the town of Port Angeles, Washington had a foul sewage problem, the drastic solution to which was raising the street about 10 to 14 feet so the waste could be contained underground. Today some underground portions of the pre-elevated town remain, including a boxing gym, old bowling alley and a brothel. A tour of underground Port Angeles is available, with fascinating details about this radical engineering feat.
PARIS, FRANCE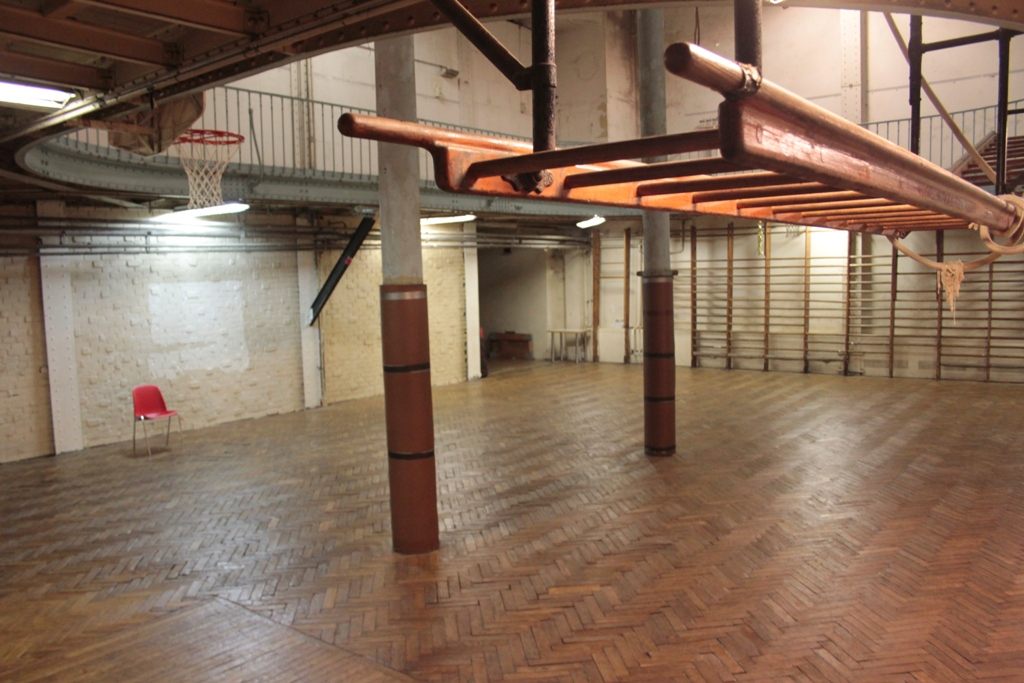 (Photo: Paris YMCA)
Basketball was invented in 1891 in a Massachusetts YMCA, and has gone on to become a quintessential American institution. Yet today the sport's oldest court can be found in the basement of a YMCA in Paris. The first European b-ball court was modeled off the original gym in Springfield, Massachusetts. But while today the YMCA in Springfield is now part of a college campus, the Paris YMCA's court is still in use.
LOS ANGELES, CALIFORNIA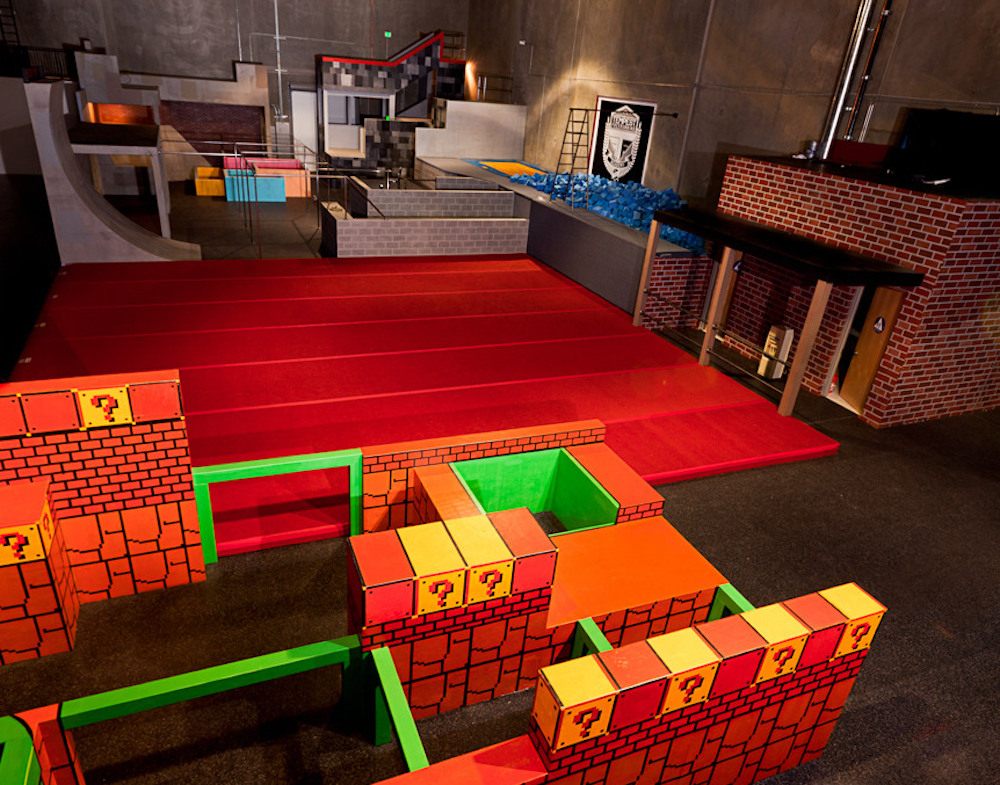 Tempest Academy gym. (Photo: Tempest Academy)
Looking like a cross between a gymnasium, Ninja Warrior obstacle course and a level from Super Mario Brothers, this LA-based academy is one of the first places dedicated to teaching the art of freerunning and parkour—running, jumping, flipping and balancing on various objects and over obstacles while traveling from point A to point B.
CINCINNATI, OHIO
Cincinnati Color Building. (Photo: Ohio Redevelopment Projects/CC BY 2.0)
Cincinnati's Over-The-Rhine neighborhood is an architectural gem. In the 1940s and 50s one of these buildings was home to the gym of boxing great Ezzard Charles, also known as the Cincinnati Cobra.
In 1950 Charles became heavyweight champion by taking out the great Joe Louis and held the title through his next four fights. He trained regularly at a gym in a building on Vine Street that still stands today. The current occupants have paid tribute to the Cincinnati Cobra with pictures of his famous bouts and a vintage 1950s-era punching bag and gloves.