Mapping the Sounds of Political Protest Around the World
A new project is collecting recordings of public activism going back to 1991.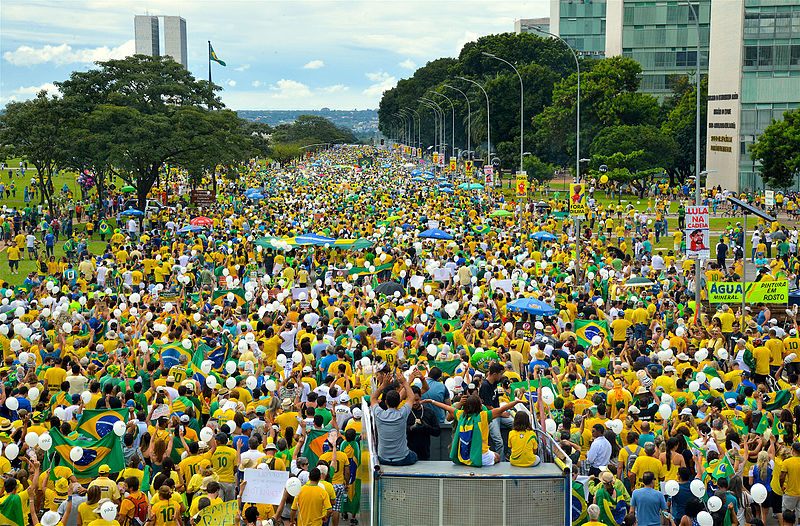 In the past year, streets in the United States and across Europe have roared with the sound of political protest. In England, citizens marched in support of a united Europe:
Across the Atlantic, opponents of President Trump demonstrated against his policies and the attitudes they represent:
Inspired by these soundscapes, Cities and Memory, a collaborative sound art and field recording project, has created "the first ever collection of the sounds of protest and political activism from around the world," and published their work in a single map. The map includes recordings made in 27 countries and dating back to 1991, when opponents of the first Gulf War marched in Washington, D.C. The map also includes versions of the recordings reimagined and remixed by sound artists.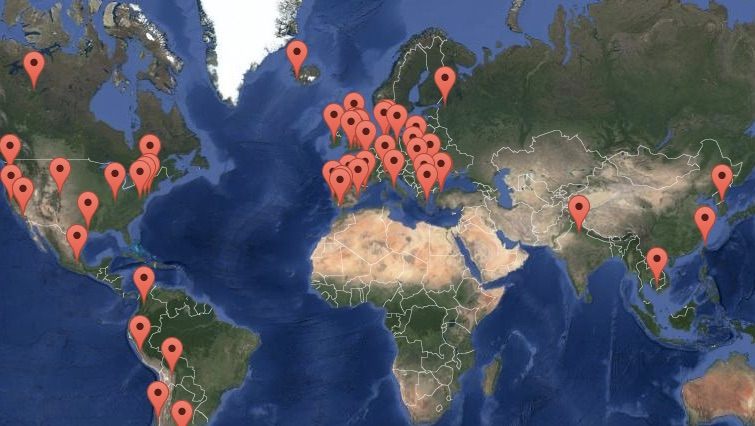 Stuart Fowkes, the founder of Cities and Memory, asked the project's contributors to send recordings of protests and political activism of any kind—left, right, whatever, on any subject. More of the sounds in the map come from left-leaning events, but the collection includes a far-right National Front march in England, an anti-LGBT protest in Poland, and anti-Muslim chants in the United States.
Across the world, the sounds of political protest share some qualities. There is often call-and-response chants to repeat and amplify a message. In many languages, political chants have clear rhythms that allow large groups of people to speak together.
But there are also geographical distinctions to be found. In Hungary, for example, protest is relatively quiet:
Especially when compared to this "casserole" protest in Canada, which features the clanging sounds of pots and pans:
Some of the recordings also stand out for the less common sounds they capture. A protest in the wake of the banking collapse in Iceland features a simple, clanging bell, later joined by a cymbal:
In Chile, a student protest includes what Fowkes describes as "this spitting noise"—the sound of students hurling rocks at an armored car, recorded at a safe distance:
Cities and Memory aims to call attention to the sound around them, and the value of preserving it. This project is a record of particular moments in time—with the last several years standing out as a significant time in the history of this sort of grassroots activism. Fowkes points out that there's an uptick in the recordings submitted that starts in 2008, when the global financial crisis hit, which also coincides with the time that it became cheaper to buy sound recorders and easier to record quality sound with a smartphone.
"I'm hoping what will happen is that people will listen to it and feel like part of a unified global movement," says Fowkes. "We're been living in very interesting times, and there is this increase in people finding their voices. I hope the project gets across some of that sense of collective voice."