21 Rare Skills That Could Become Your Newest Hobby
Find your next passion, as recommended by Atlas Obscura readers.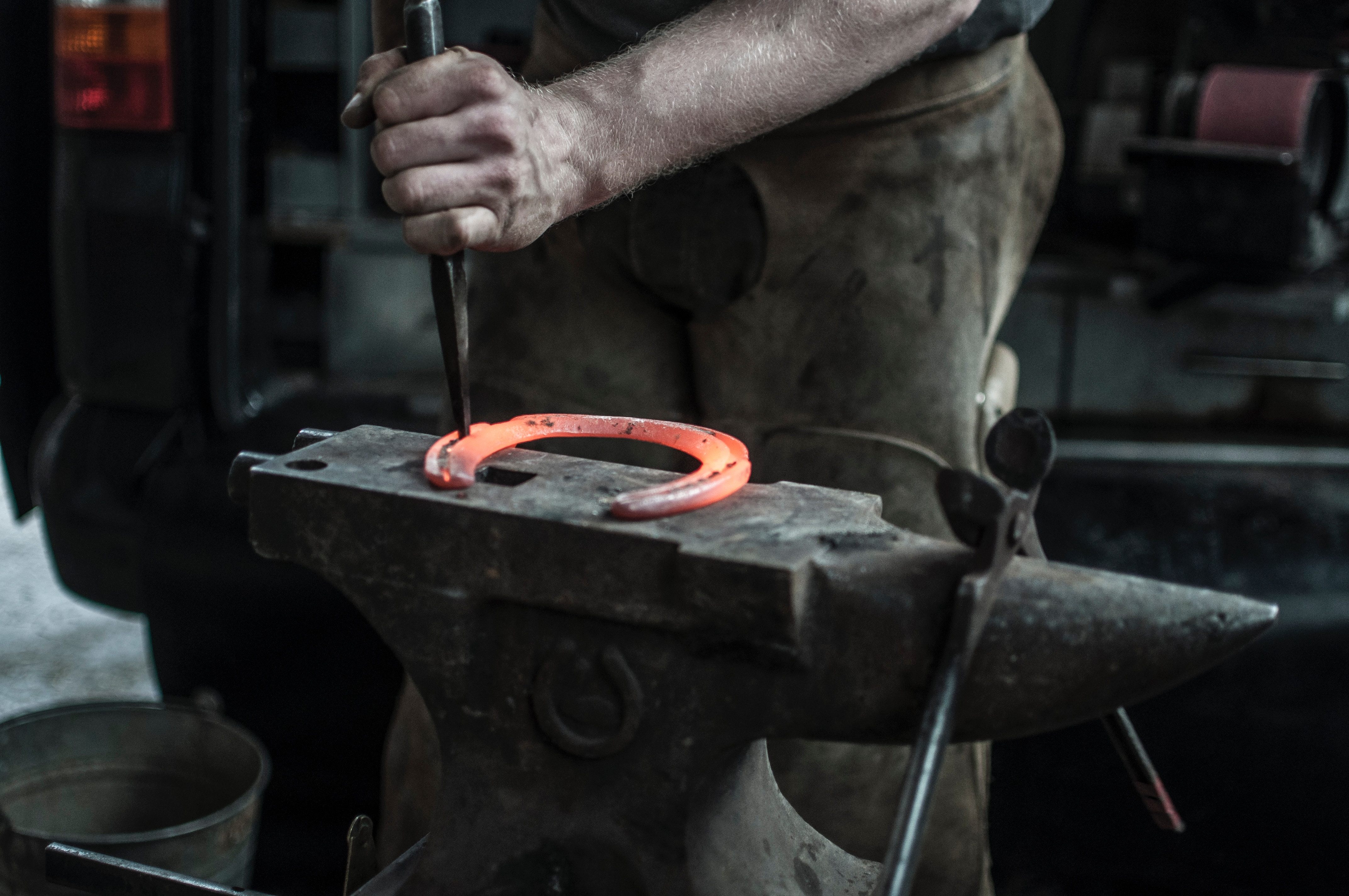 There are many ways to live curiously, but one of the most fulfilling options might be mastering an obscure skill. Learning how to do something that few people even bother to attempt—whether it's a nearly obsolete practice like blacksmithing or a unique art like paper marbling—offers both knowledge and a sense of community that is rare in every sense of the word. Recently in our Community forums, we asked Atlas Obscura readers to tell us about the rare skills they've always wanted to learn or have learned, and each response we received could easily make for a new obsession.
Take a look at some of our readers' most intriguing rare skills interests below, and if there's an obscure craft you'd like to learn, head over to the forums and keep the conversation going. Never again will you find yourself at a cocktail party without something to talk about.
---
Champion Memorization
"Memory/Mind Palace or methods of loci have always been fascinating to me. I read the book Moonwalking with Einstein by [Atlas Obscura co-founder] Joshua Foer several years ago, and I tried to use some of the tips to improve my memory. I just think it'd be cool to be able to recite poems and quotes off the top of my head." — nagnabodha
---
Navigating By the Stars
"I keep getting sidetracked by all the mythology behind them, which has also been helpful in mentally logging the ones I have gotten through so far… I don't anticipate needing the skillset to get around, just to make the night sky that much more meaningful." — MelissaThiede
---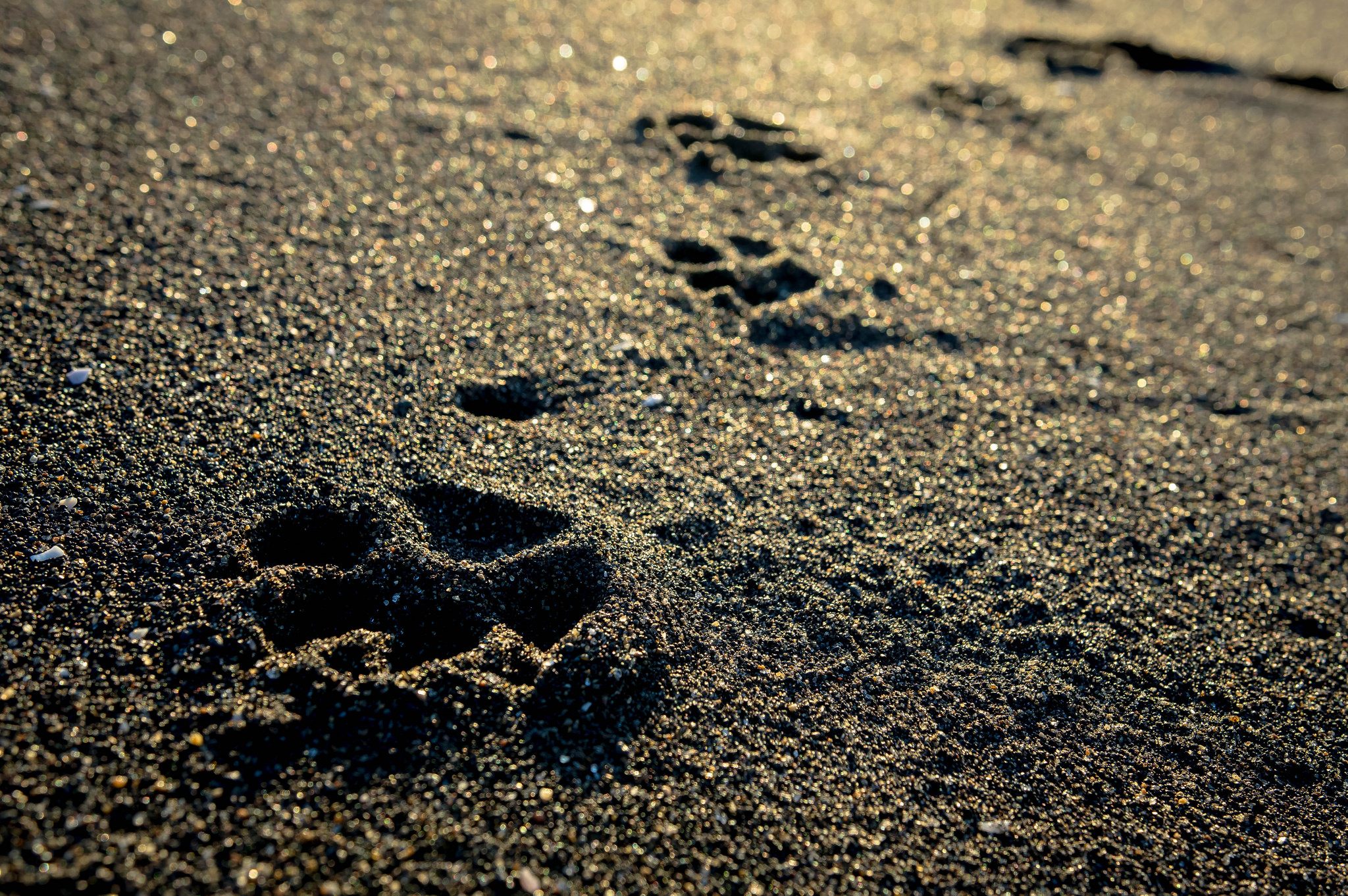 Animal Tracking
"I would really like to improve my animal tracking skills and also some skills in carpentry. Thankfully though I'll be heading to Spain soon to track bears and hopefully wolves, and my dad's a carpenter so those are feasible." — Monsieur_Mictlan
---
Silhouette Cutting
"I love this topic of discussion! It's dear to my heart as I've spent the last few years delving into and attempting to master a rare skill: traditional freehand silhouette cutting. For anyone that might not be familiar with the craft, silhouette portraiture in the form I practice is very specific to the 18th/19th centuries. The artist has a subject sit for just a few minutes, while cutting out the shape of their profile using scissors and thin black paper. The tricky part being that there is no drawing, tracing or digital alteration involved in the process. Once I started making silhouettes, I simply could not stop and I've been at it 'professionally' for about three years. I operate an online shop and I cut silhouettes live at museum functions and modern events. I love playing a small part in keeping what's largely considered a 'dead art' alive and well." — shanliewolter
---
Silent Movie Music
"I've actually had a couple piano gigs accompanying silent films and loved it. The most memorable one was for a screening of a William S. Hart movie in the cowboy star's former home. It's a really unique set of musical demands. Part improv, part composition, part high-wire act. Next year, I'm actually planning on doing a project with a friend of mine who does live foley effects for radio plays (another antiquated talent) where we'll accompany old cartoons." — tralfamadore
---
Flintknapping
"I'd like to find time to learn flintknapping. I've been volunteering with some archaeological digs and it might someday come in handy (though not on the dig I'm working at right now, it's all 18th and 19th century!) It is funny to think that in a few centuries, anything I do could really screw with archaeologists." — hasufin
---
Storytelling
"I would love to learn how to be a great storyteller. I have a lot of stories but I find I get caught up in details and timelines that aren't important to the audience. I know of some storytelling workshops here in New York City but haven't committed to it yet. I would also love to learn how to make furniture but I find I can't even sand down and repaint a beautiful piece I have now, because I don't have a space to do it. City life problems." — icatsstaci
---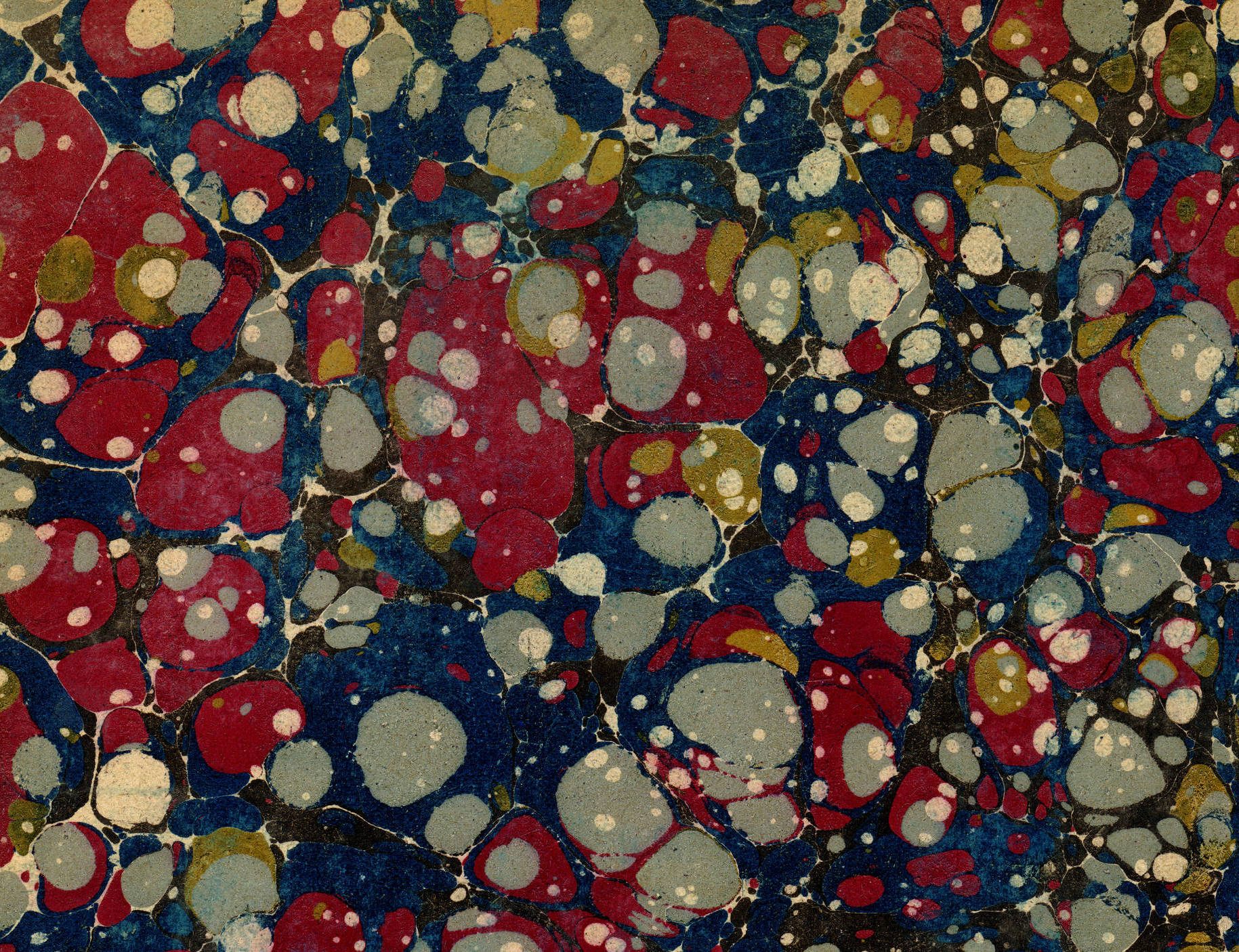 Suminagashi
"I want to master suminagashi, the Japanese style of paper marbling. I love admiring marbled endpapers either on Insta (#marbledmonday) or when I encounter them in my work. I took a suminagashi class recently, and while the basics are pretty easy to learn, I want to get better so I can create beautiful endpapers of my own (and learn how to bind books while I'm at it…). Especially important is mastering marbling rice paper, because it rips so easily!" — shatomica
---
Ice Carving
"I've always wanted to learn ice carving. Attacking a block of ice with a chain saw just seems really attractive to me." — ginakingsley
---
Bookbinding
"Bookbinding. I have five prayer books that belong to my family. During World War II, they got buried in a backyard for a few years, only to be dug up, transported across oceans and continents, and almost forgotten. They are falling apart and I'd love to restore them." — hoffmannatty
---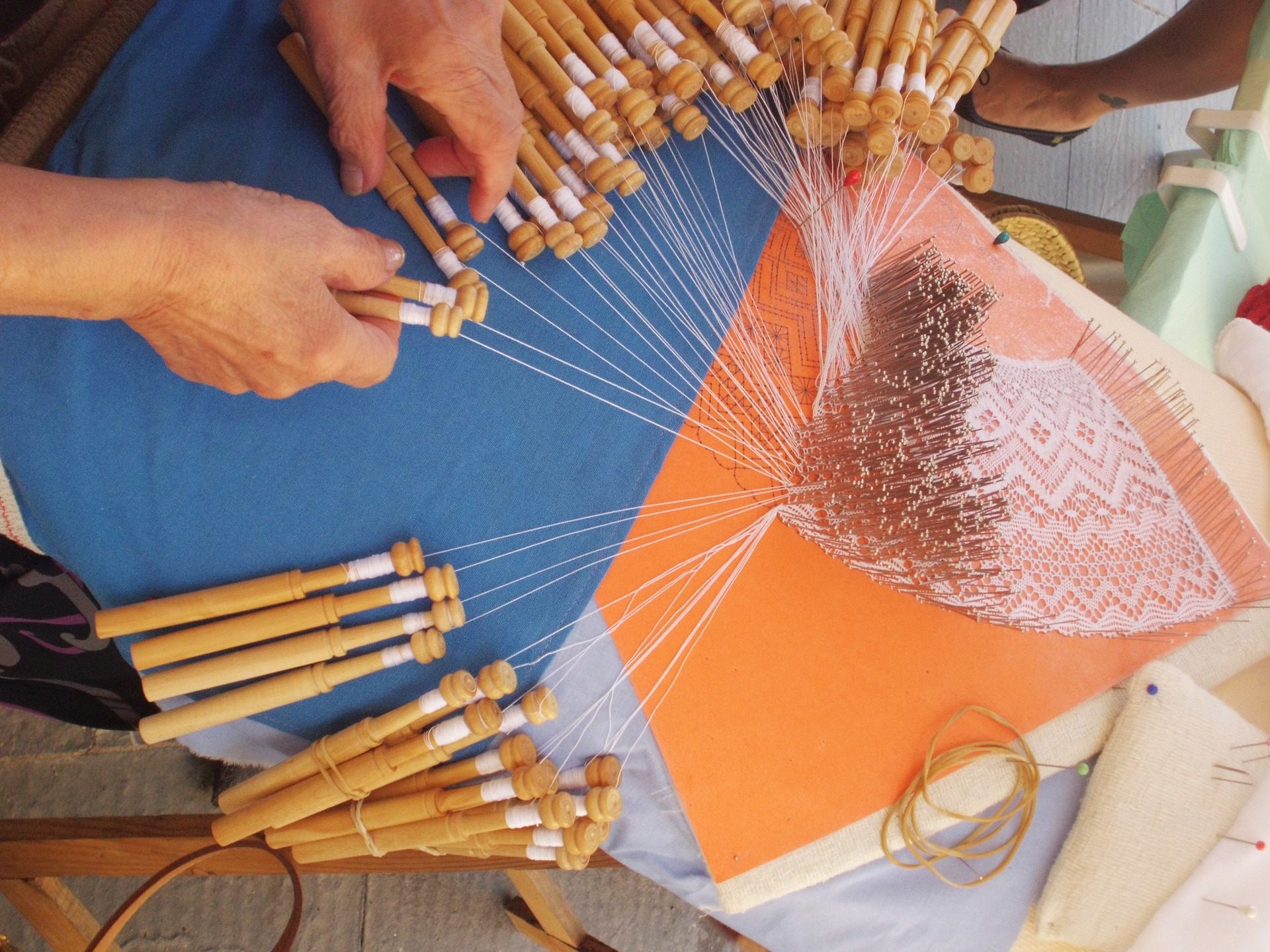 Bobbin Lace
"I'm learning bobbin lace. I went to Venice last year, and visited the island of Burano, where lace has been made since the Renaissance. I also love making period costumes for myself, and will use this lace on a 1906 shirtwaist." — atruewalker
---
Cold Reading
"Cold reading is a skill I've practiced most of my life. Working with information streams not commonly thought about by others to formulate information about a person and use inductive reasoning to make more accurate guesses about someone without knowing them. The skill is useful for work, life, and if you choose to eventually be a sociopath or professional liar." — phillipeb
---
Blacksmithing
"Due to my love of the old and fantasy I'd love to learn blacksmithing. Particularly to be a swordsmith. I love the idea of it but also I've always enjoyed working with my hands and feeling the sense of accomplishment after I've built or worked on something." — Lovelyevenstar
---
Pitman Shorthand
"I have a skill that was once quite common but is now disappearing: Pitman shorthand. I had wanted to be a writer when I was a kid, but my mother, fearing that I would starve, insisted that I learn typing and shorthand so I could at least 'have something to fall back on.' Those skills served me extremely well through college, law school (because I also came to fear starvation), and my 35-year legal career. I retired last year and am now trying to learn various languages, including two 'dead' ones that, like shorthand, employ non-Latin alphabets: Ancient Greek and Egyptian hieroglyphics. I'll never be any good at them, but the learning process is fascinating." — lindacantoni
---
Making Stained Glass
"I started doing a different kind of art, stained glass, about 16 years ago. I didn't know anyone or anything about it, but I got some supplies and gave it a try. It was ugly at first but I got better over time. I now do artwork for Disney Galleries… Yeah, it's a dream come true." — davidbird42
---
Antique Telegraphy
"I have my father and grandfather's old telegraph keys. My father worked 35 years as a telegrapher for the Frisco Railroad and my grandfather did the same for 45 years. My dad's bug is in great shape and all I would have to do is set up a sounder to get it going (he used an old Prince Albert tobacco tin at the depot). I've often thought I should have asked him to teach me, but alas, he's gone now. What an amazing skill that seems to be disappearing." — rssr56
---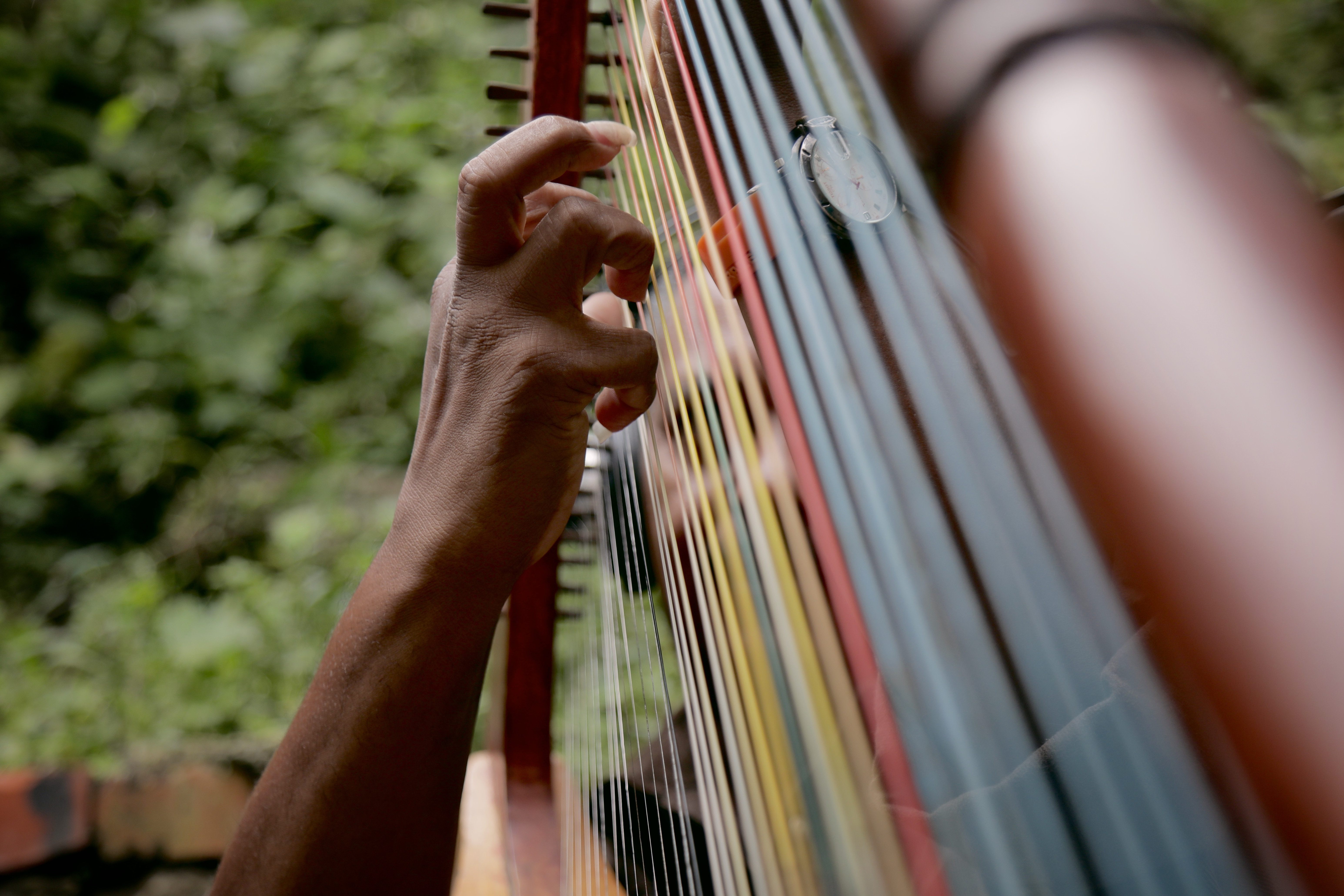 Playing the Harp
"I've been enamored by this instrument since I was a little girl. I tried taking lessons when I was in my 20s, but life sort of got in the way." — singaporecherry
---
Playing the Theremin
"I want to learn to play the theremin. I have an electric theremin. Now I need to sit down and actually learn." — tundrabunny
---
Playing the Spoons
"I would love to play the spoons. I watch videos of Abby the Spoon Lady on YouTube all the time! The other skill I'd like to learn is to drive a team of horses." — lagibbs2inmom
---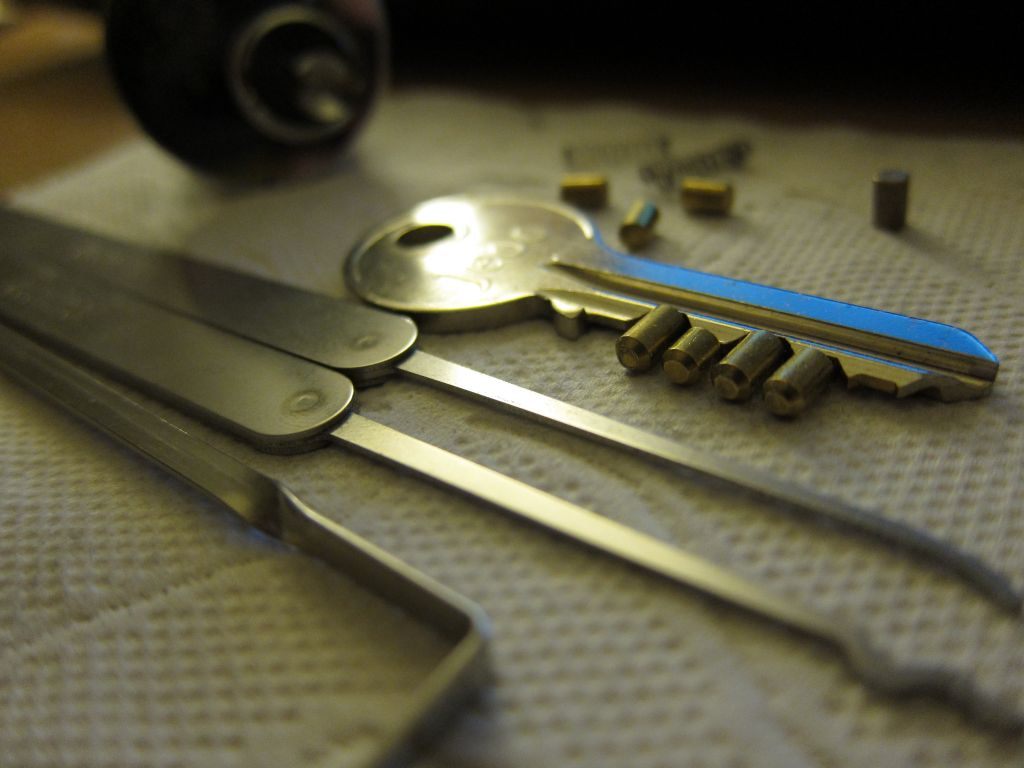 Lockpicking
"Maybe not yet rare, but as we become more technical it will be a rarer skill. Maybe I could rent myself out instead of having people buying bolt cutters… Just a thought." — pam104
---
Vintage Paper Model Building
"The skill that I've been learning and continue to learn is that of building vintage paper models (but only from copies)! The models are very simple, but there are many ways they can be enhanced and reinforced." — Tom_Chicago
Responses have been edited for length and clarity.