To Restore Remote Palmyra Atoll, Getting Rid of Rats Was Just the First Step
Researchers are now focused on the coconut palms, to make the atoll more friendly to seabirds.
On a tiny atoll in the middle of the Pacific Ocean, a remarkable rehabilitation project is playing out. Palmyra Atoll—used as a U.S. military base during World War II—has no permanent human residents, so its exceptionally fertile environment has become an ideal laboratory for understanding how tropical ecosystems are impacted by invasive species: in this case, black rats and coconut palm trees. It's also a prime example of how tricky it can be to restore native flora and fauna following the eradication of an invasive species.
On Palmyra—several dozen coral islets 1,000 miles south of Hawaiʻi—the removal of black rats in 2011 resulted in the proliferation of the coconut palms that the rodents thrived on, according to a new study in the journal Biotropica. But the coconut palms are detrimental to native trees that sustain important colonies of seabirds, such as red-footed boobies and white terns. The birds' guano, in turn, provides important nutrients to the soil and to the phytoplankton that feeds the marine food web close to shore, rich with coral reefs.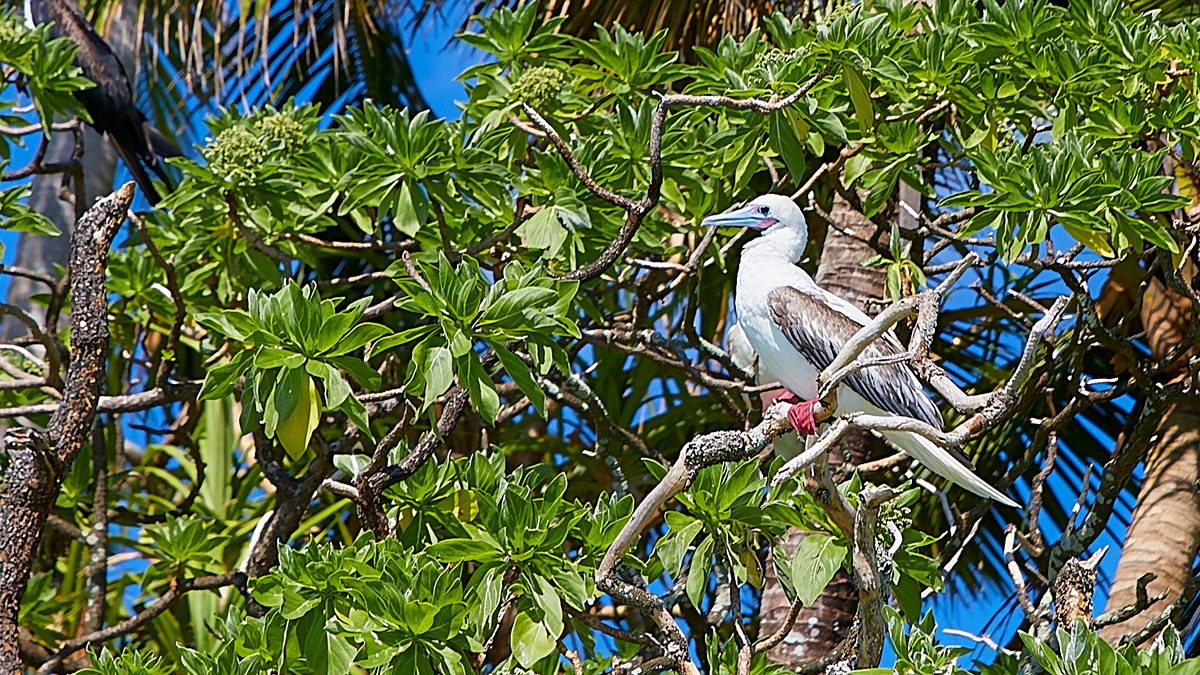 "You can't isolate the effects of one thing from the trickle-out effect it can have on everything else," says Ana Miller-ter Kuile, lead author of the paper and a doctoral candidate specializing in community ecology at the University of California, Santa Barbara.
Palmyra's rat population, thought to have arrived with U.S. military ships and planes during the 1940s, fed voraciously on the coconut palms, themselves introduced centuries ago and then aggressively cultivated during the 19th century for copra. The atoll has been a national wildlife refuge since 2001, managed by the Nature Conservancy and U.S. Fish and Wildlife Service, and is home to giant coconut crabs that can, yes, crack open coconuts with their massive claws. In an effort to restore some of Palmyra's natural balance, the rats were eradicated, but within just a few years researchers saw a 14-fold increase in the biomass of all juvenile trees—mostly young coconut palms, which can quickly choke up the understory and make it difficult for native plants to grow.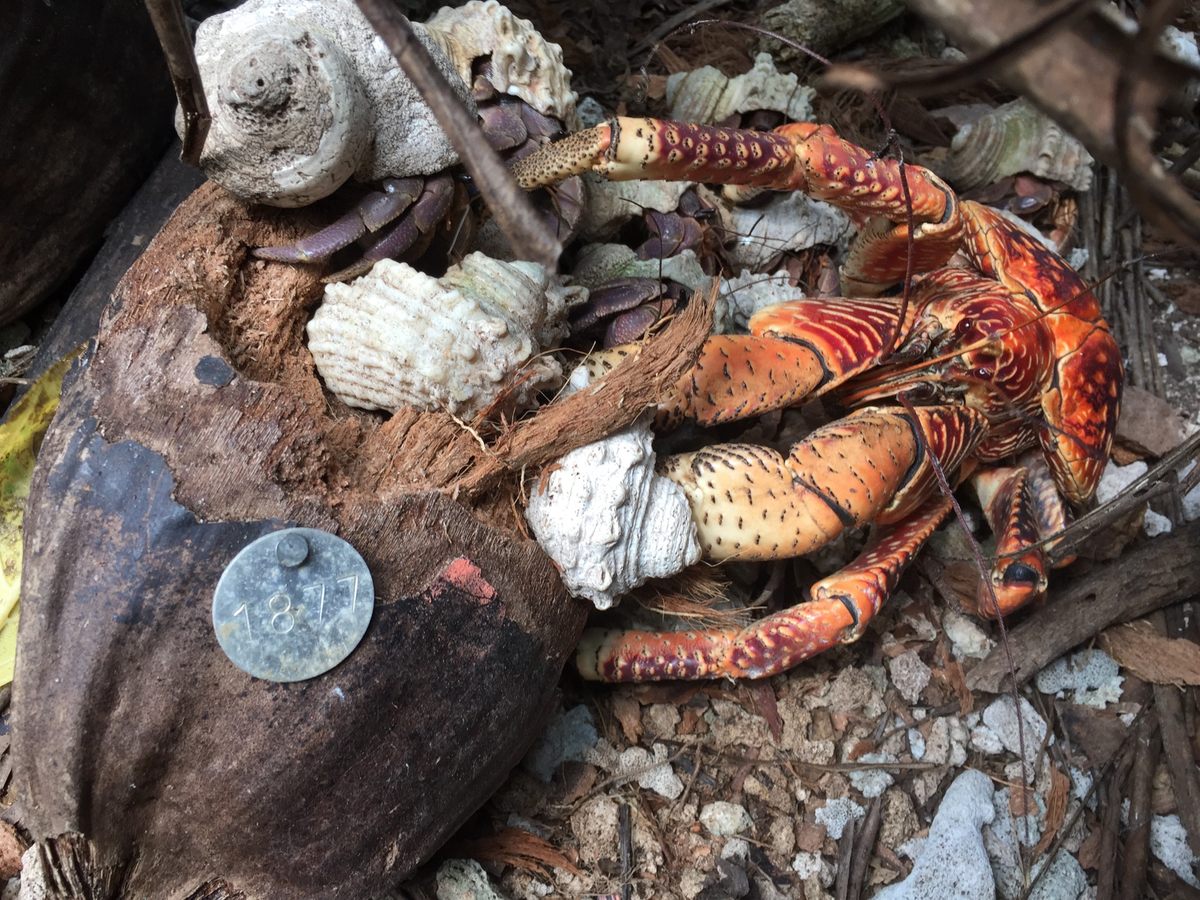 "The biggest change I saw was in places where it had been pretty easy to walk across and see the other side," says Miller-ter Kuile, whose study also involved colleagues in the university's Department of Ecology, Evolution, and Marine Biology, and Stanford University. "Suddenly it was like wading through six-foot-tall coconut seedlings with all these coconuts littering the ground, so you're trying not to sprain your ankle while carrying your field gear."
Removing the rats was the start of a process to replenish the atoll's native trees, restore seabird numbers, and strengthen the ecosystem's resilience, says Alex Wegmann, director of science for the Nature Conservancy of Hawaiʻi's Palmyra Program. In 2019, conservationists then began culling coconut palms in a push to reestablish the dominance of two native tree species in particular, Pisonia grandis and Heliotropium foertherianum, which are favored by great frigatebirds and red-footed boobies.
The proliferation of coconut palms following the rodent eradication was anticipated, Wegmann says, but it has been happening more quickly than expected. There have been other surprise effects: the emergence of two terrestrial crab species—key to dispersing and consuming seeds—that boost the atoll's total number to nine, and the elimination of the Asian tiger mosquito, which likely survived off the rats.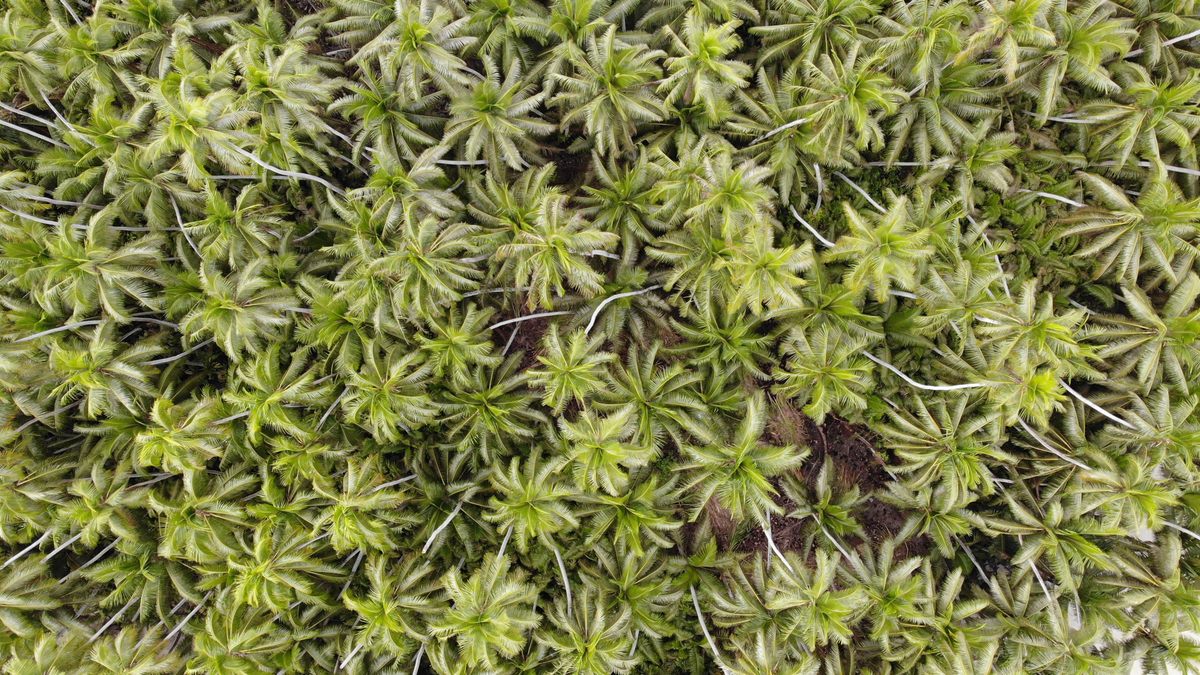 Based on native trees planted around 2005, which now stand 40 to 60 feet tall, the hope is to increase fully established canopies for nesting seabirds within 15 years, Wegmann says. "Things grow so fast in Palmyra. Imagine the best natural greenhouse scenario—it's consistently warm and wet year-round," he notes. "Because of that supercharged productivity, Palmyra changes rapidly so you don't have to wait 200 years like you would in a temperate forest. You can wait two decades."
The lessons learned on Palmyra may impact conservation practices in other places, such as Hawaiʻi and Tetiaroa Atoll in French Polynesia, where a rodent eradication project is in progress, Wegmann says. Attempts to restore island ecosystems by removing invasive species have become increasingly common in the past 50 years, according to a database maintained by conservation groups including Island Conservation, Landcare Research New Zealand, and Coastal Conservation Action Laboratory UCSC.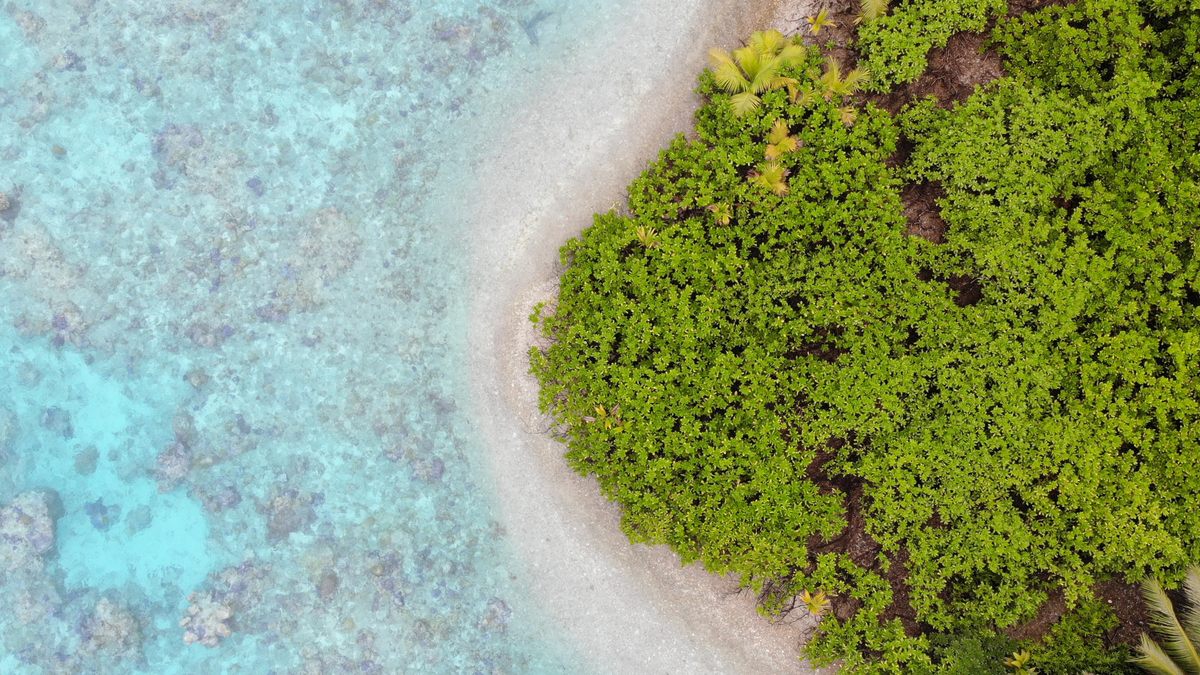 Perhaps fittingly, Palmyra Atoll has been designated a "Hope Spot" by oceanographer Sylvia Earle's Mission Blue, or a place of special abundance or species diversity, among other criteria, with the potential to reverse damage inflicted by humans—with a little help.
"We can really leverage Palmyra's natural restoration process because it no longer has an established human population extracting resources from these systems," says Wegmann. "When you think about all the environmental insults happening that are anthropogenic, it's easy to despair, but we forget that we have this natural, phenomenal partner, which is nature itself. And if we work with that partner, then we can really move mountains or rebuild forests."