Could This Be The End of a Historic New Hampshire Rockhound Paradise?
When Ruggles Mine went up for auction, mineral collectors feared it would never reopen to the public. After a last-minute reprieve, its future is still uncertain.
On July 5, 1805, Samuel Ruggles bought a New Hampshire hillside outside of a sleepy farming town called Grafton. The Boston-born Ruggles, then 35, had made a name for himself as a grocer and merchant. But in 1805 he set his sights on a larger prize: isinglass. Not to be confused with another substance known by the same name (a collagen derived from fish and often used to clarify wine), the isinglass Ruggles sought was thin, transparent, heat-resistant sheets of mica. In the early 19th century, demand for this material was skyrocketing because it was used in everything from stove peepholes to battleship windows. And Ruggles's newly acquired swath of countryside was full of the stuff.
For more than a century, Samuel Ruggles and his descendants blasted, quarried, and dug up the precious mica. Ruggles Mine, as the area soon became known, was the first mica mine in North America. In the latter half of the 20th century, the historic open-pit mine was repurposed into a public geological park, where visitors could take a pick to the mine's walls and try their hand at collecting some of the eye-catching minerals. But after being sold in 2019, the future of the beloved rockhounding site became buried in uncertainty. As more and more rock-hunting sites close across New England, many mineral clubs and enthusiasts worry Ruggles Mine might follow suit. In fact, in June, the current owners narrowly escaped a scheduled bank foreclosure and auction.
Ruggles Mine is a massive pegmatite deposit laded not just with mica, but also amethyst, feldspar, rose quartz, garnet, and even rare, colorful uranium minerals, like uraninite, which are particularly prized by collectors of radioactive rocks. It's a veritable mineral treasure trove that's been slowly forming over the past 300 million years. Once a molten mass miles beneath the surface, the pegmatite crystallized into minerals as it cooled. Over millions of years, the pegmatite deposit rose to the surface and was then exposed by erosion. Today, the deposit is accessed via a 400-foot-long canyon. The passage leads to the mine's entrance, a massive opening supported by a 40-foot-tall stone column. From there, old mining tunnels fan out in all directions, their walls glittering with striations of mica.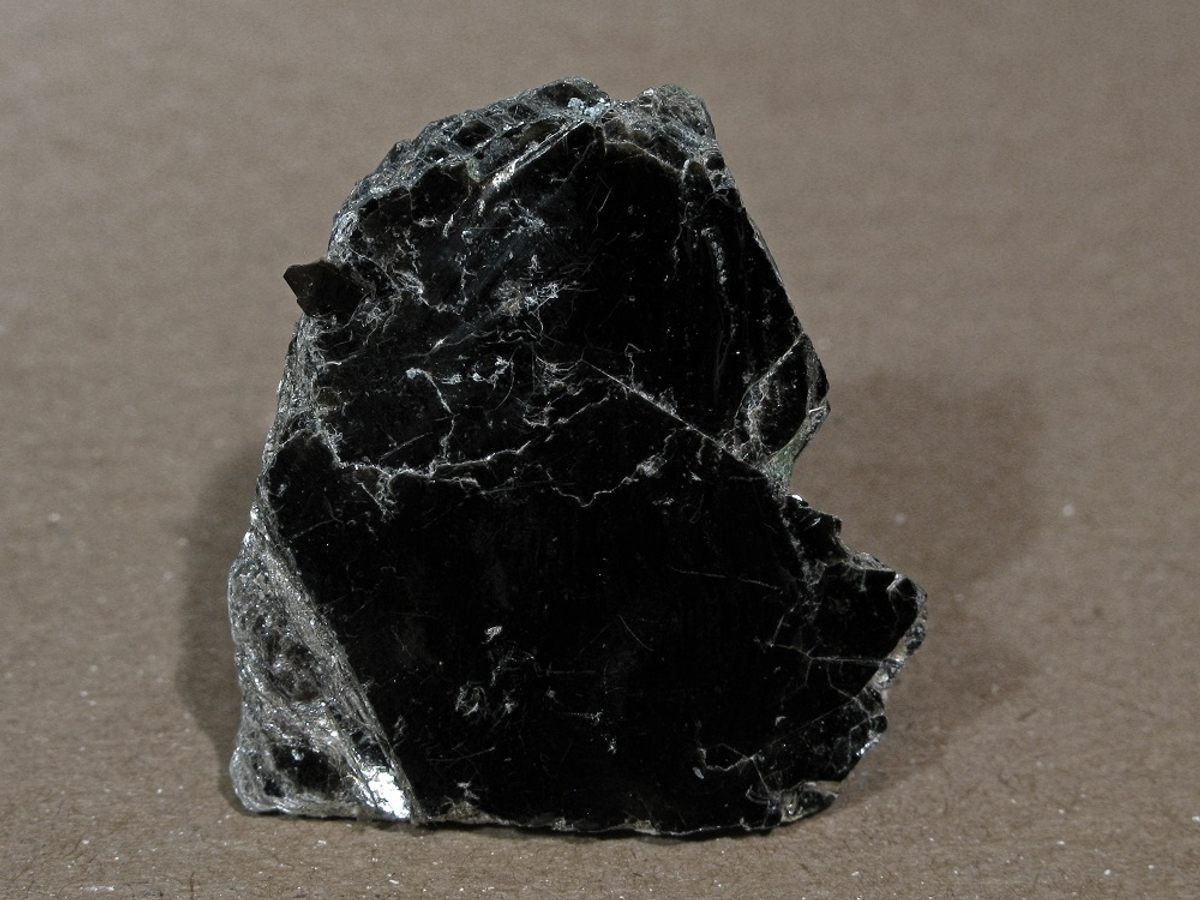 Mica comprises a group of minerals that can be split into extremely thin, durable, elastic sheets. In ancient Egypt and Nubia, craftspeople made beads, mirrors, and pendants from the mineral. In Teotihuacan, Mexico, builders layered mica into one of the ancient pyramid's chamber walls. Today mica is used in everything from drywall to microwaves to lip gloss.
When Sam Ruggles purchased a portion of the mountainside in 1805, there was a burgeoning market for mica. Ruggles "found that he could sell [the mineral] at a really good price," says Fred Davis, author of U.S. Mica Industry Pioneers. But Ruggles "didn't really advertise much. It was, you know, almost like he was selling it piecemeal," says Davis. When someone requested some mica in his Boston grocery store, he could supply it. In 1834, Ruggles's son George took over the mica business—that's when things really started taking off.
Demand for mica grew rapidly as shipbuilding and train travel flourished. Mica's heat-resistant, elastic durability was used for window panes where glass would've been too fragile. The younger Ruggles started running ads as far afield as Cincinnati. He hired 25 "drillers" to work full-time at the mine. He even exhibited a 200-pound, coffee table-sized piece of mica at the Great Exhibition in London earning him an honorable mention.
In 1863, George Ruggles died suddenly and without a will, casting the future of Ruggles Mine into doubt. Eventually, another branch of the Ruggles family, the Randalls, took over the mine—but operations became embroiled in lawsuits, claims, and counterclaims to the site. "At one point, the sheriff in Grafton had seized the property and locked the Randalls out," says Davis.
After the Randalls lost the property, a series of companies leased Ruggles Mine. In the early 20th century, the scouring powder company Bon Ami mined feldspar, a soft coarse mineral, from the site as an abrasive for their cleaners. During World War II, the U.S. government surveyed the site for mica to use in radar technology. But by the early 1960s, commercial mining activity had ceased at Ruggles.
In 1961, Geraldine and Arvid Wahlstrom purchased Ruggles Mine for $20,000 and transformed the site into a beloved rockhounding attraction. "I was up there when I was a little kid collecting mica and peeling it apart," remembers Scott Rielly, the current president of the Micromounters of New England, a New Hampshire-based mineral club. "It's really been a landmark for people, you know, as a gateway to get into geology and minerals." Rielly has even brought his children to the site.
When the Wahlstroms divorced in the early 1970s, Geraldine continued running the site for decades. For only $7 (in the attraction's early days), visitors could chip away at the mine's walls, filling buckets upon buckets with minerals. "It's quite awe-inspiring, particularly to a younger kid with a growing interest in minerals," says mineral collector Tom Mortimer, who visited the site as a teenager.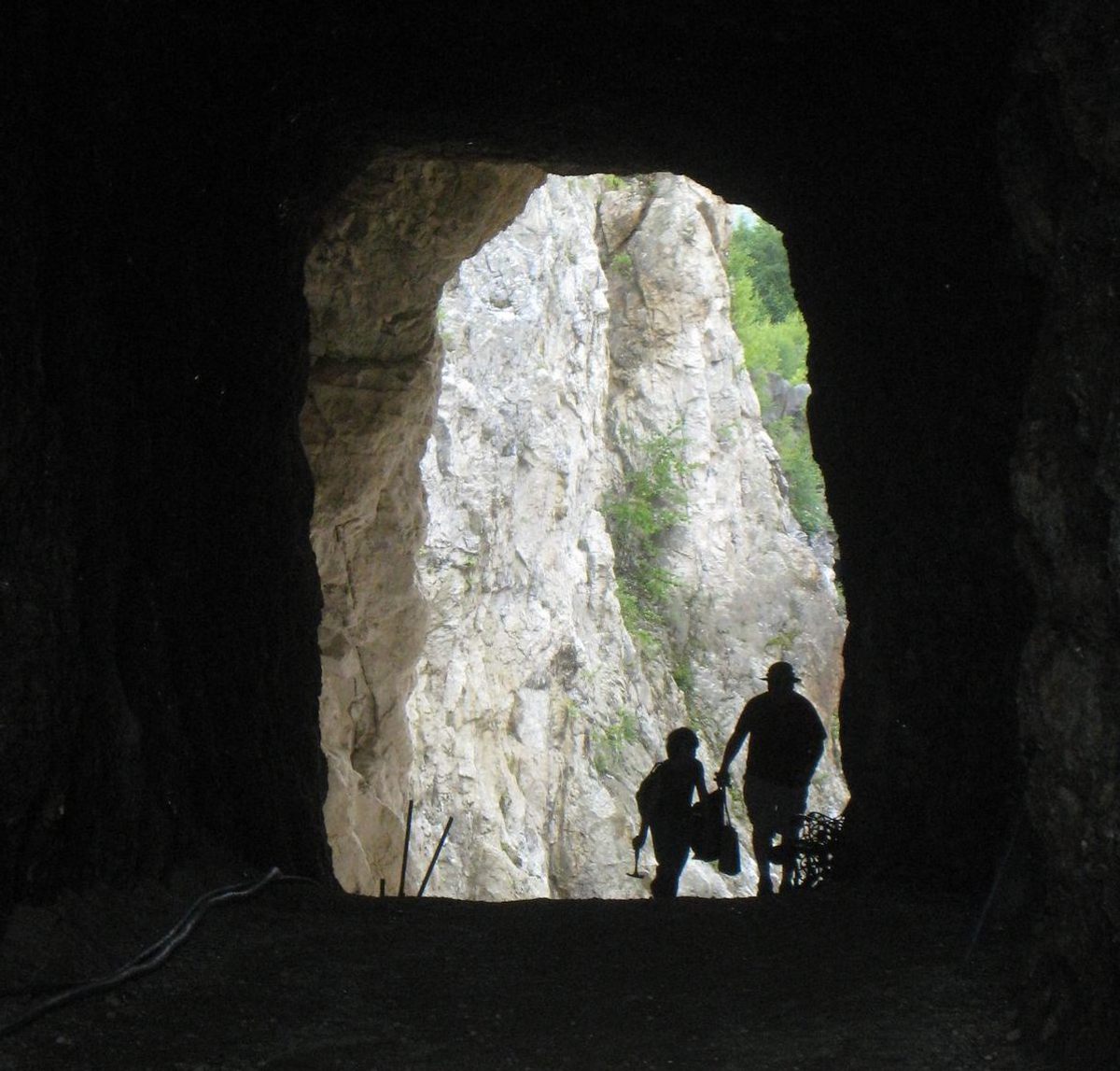 In 2019, at the age of 91, the mine's matriarch—now Geraldine Searles—shuttered and sold the mine to Exciglow, a New York-based company. "Initially, you know, they wanted to reopen it as a tourist attraction," says Mortimer. The site needed considerable updating—new access roads, tunnel safety supports, new bathrooms, and plumbing. "I thought they probably bit off a bit more than they realized."
Mineral clubs remained hopeful that the mine would reopen under Exciglow. Then a recent posting on an auction house website surprised everyone: Ruggles Mine was going up for a bank foreclosure auction. It quickly lit up New England mineral clubs' member forums, says Mortimer. "There was a lot of chatter." Days later, the auction was canceled. Exciglow manager Christopher DiPetta did not respond to requests for comment, but, according to a staff member of the auction house fielding media calls, the company was able to work with the bank and keep the property.
Now, many rockhounds worry the park may never reopen. "As a destination for younger collectors who can go and get a first exposure to the hobby, that loss is quite significant," says Mortimer. He adds that the Ruggles Mine parking lot "would make for an absolutely fantastic site for somebody's super vacation home, that's for sure, which would be kind of sad."