San Francisco's 'Piano Pound' Seeks Homes For Orphaned Pianos
It's PetFinder for pianos.
Kevin's adoption page at the Piano Pound. (Image: Piano Pound)
It's a sad fact of modern life—when people move, they often can't take their pianos with them. These stray instruments, once beloved members of the family, end up abandoned: no one to sing with them, stroke their glossy backs, or tickle their keys.
But one concerned citizen has gestured at an answer. If you're in the San Francisco Bay area, and you've got some spare space and a crane, you can now head on over to the Piano Pound to browse for a new musical companion.
The site profiles the free pianos up for adoption around the city, giving them names and displaying their most flattering headshots. Some even have backstories: Sir Hamilton, an upright from Oakland, is "a piano whose tone you could really find yourself in on a lonely night"; Kevin, aka "Crazy Keys," is "the kind of piano who would sell you pot from an M&Ms mini-tube."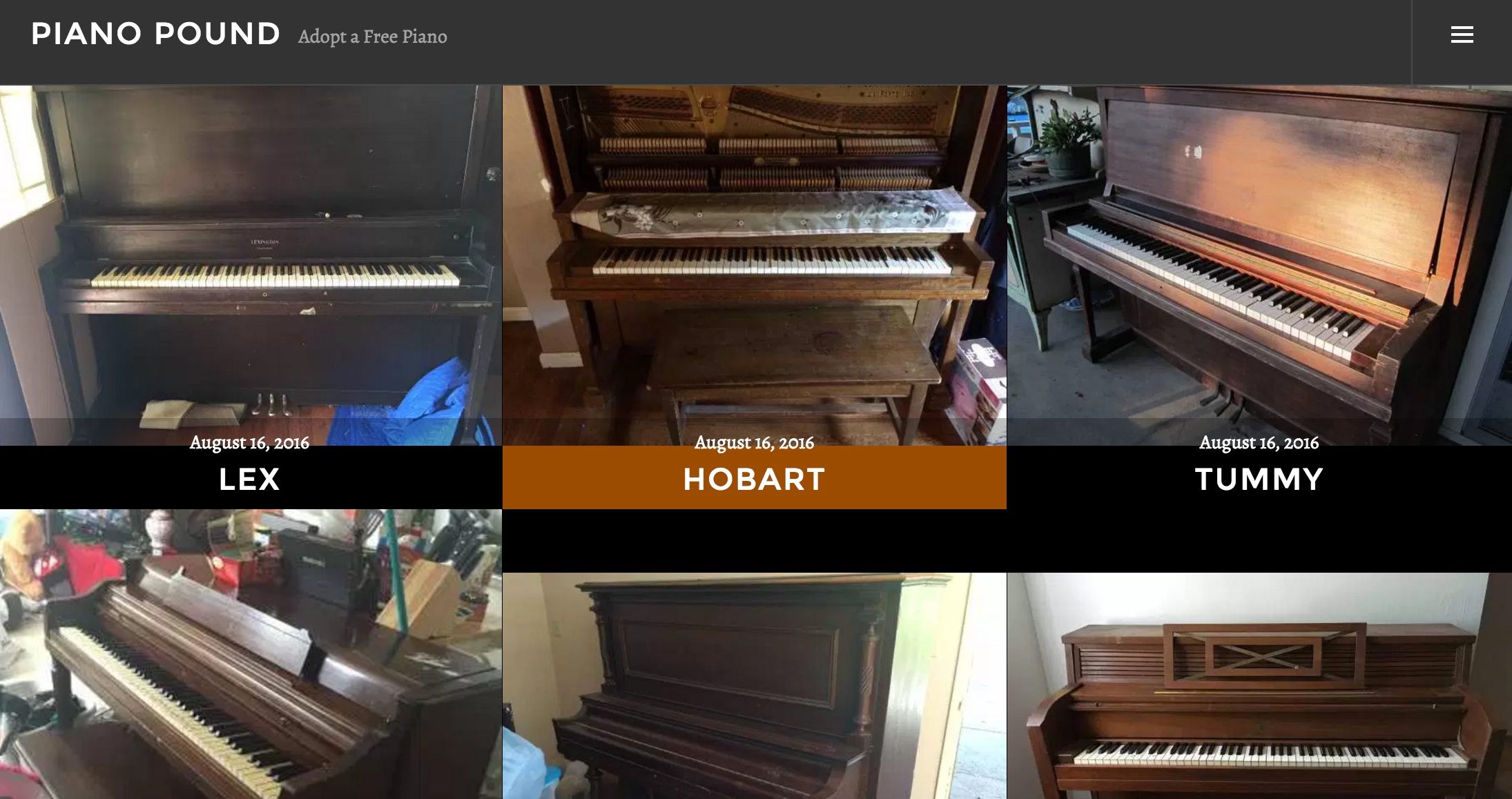 They're just lookin' for a home. (Screenshot: Piano Pound)
The Piano Pound was created by Silas Moon, a San Franciscan who has spent a fair amount of inebriated time on Craigslist's "free" section and, as he tells it, decided yesterday to finally take some action.
After Moon posted his project on Reddit, the positive response inspired him even further:
"This has me thinking that if we could get enough people out to move these wood-pets, we could put them all in a big warehouse and people could enjoy them whenever," Moon writes. Here's hoping the Piano Pound soon becomes a Piano Humane Society.
Every day, we track down a fleeting wonder—something amazing that's only happening right now. Have a tip for us? Tell us about it! Send your temporary miracles to cara@atlasobscura.com.