Scientists Just Classified a Brand New Organ in Your Body
It's called the mesentery.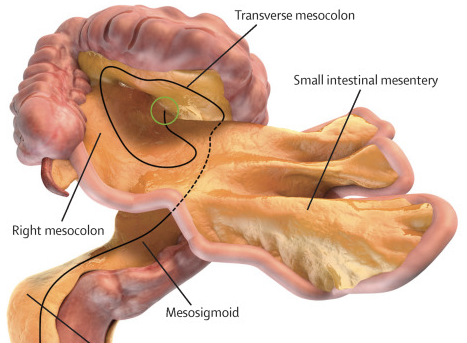 Scientists have long known about the mesentery, a membrane that lines your abdominal cavity and keeps your intestines in place, but until recently, it didn't get the credit it deserved. That's because scientists didn't quite know what it was, having previously thought that the mesentery was a disconnected group of parts. 
But researchers in Ireland said in November that those parts were in fact continuously connected, working to keep the intestines where they should be, according to Science Alert. This means the mesentery is a brand new, classified body organ. 
"We are now saying we have an organ in the body which hasn't been acknowledged as such to date," said J. Calvin Coffey, who co-wrote the paper, published in The Lancet Gastroenterology and Hepatology. "This is relevant universally as it affects all of us. Up to now there was no such field as mesenteric science. Now we have established anatomy and the structure. The next step is the function. If you understand the function you can identify abnormal function, and then you have disease."
And while new diseases might seem like a bad thing, in this case, scientists say, deepening our understanding of the mesentery could help us better understand other abdominal diseases, as well as, practically speaking, reduce the number of invasive surgeries. 
In the meantime, if you go look, you can also find the mesentery in Gray's Anatomy, the continuously updated catalogue of our bodies. It was Coffey's research that got it there.