Found: Authentic NASA Spacesuits in the Corner of a Thrift Store
Two college students bought six of them for $1.20.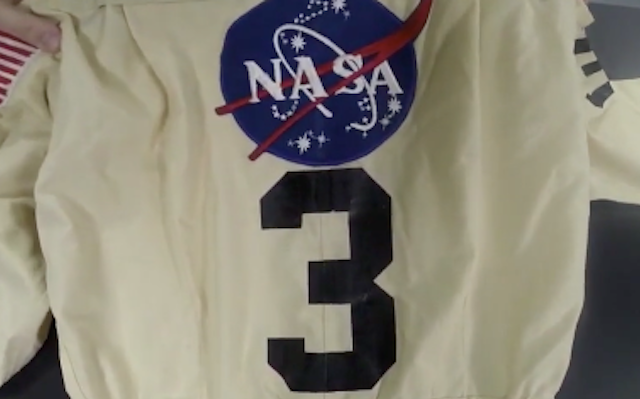 Talia Rappa and Skyer Ashworth were searching through the piles of clothes at a Salvation Army in Florida that was going out of business, when they came upon a white suit with a NASA logo on it. Underneath were five more suits, in blue, that also came from NASA.
They bought the suits for 20 cents a piece, $1.20 in total. Their thrift store find has now been authenticated, News 6 reports: These were authentic NASA suits worn by ground crew and astronauts in the early 1980s.
No one knows how the suits came to be at the thrift store; they may have been there for years. Rappa and Ashworth found them under a pile of sweaters. The labels on the suits indicate that they were worn by astronauts George Nelson, Robert A. Parker, and Charles D. Walker.
The thrifters stand to make a substantial profit on their discoveries: According to News 6, a local TV channel, the suits could be worth $5,000 a piece. They'll be auctioned through the American Space Museum in November. Rappa and Ashworth say they'll donate a portion of their profits to the museum, and the rest of the money will go towards their college tuition. Ashworth, whose parents have worked for NASA communications, will be studying aerospace.