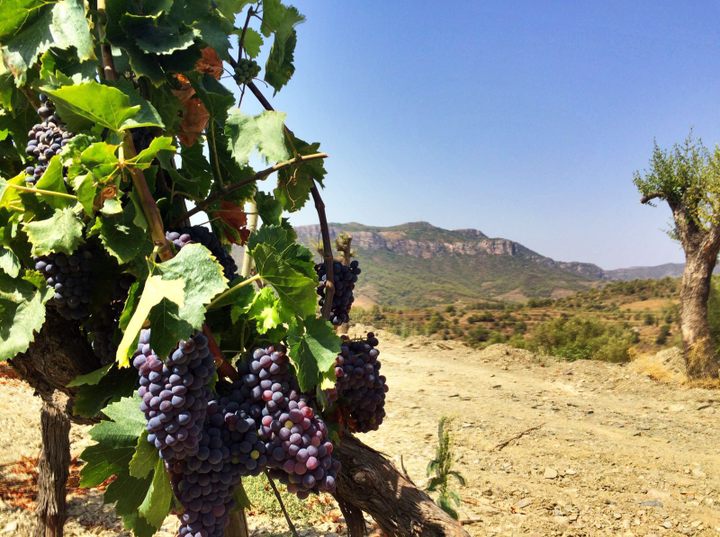 Spanish Wine, Off the Beaten Path
Atlas Obscura Trip Leader Danny Adler speaks about the wonders of Catalonia's wine regions and our "Spain: Avant-Garde Winemaking in Catalonia" adventure.
You may not be as familiar with Spain's wine culture—and wine regions—as you are with those of France, Italy, or California. But Catalonia's dramatic landscapes and energetic winemakers make it one of the most exciting spots for wine tourism in Europe. This is why we offer a trip dedicated to unearthing the region's winemaking traditions, as well as local culture and (of course) food.
To learn more about the trip, and the wonders that Catalonia's wine regions hold, writer Marian Bull spoke to Danny Adler, who guides the trip. Spots are still available for our 2022 expeditions, which you can book here.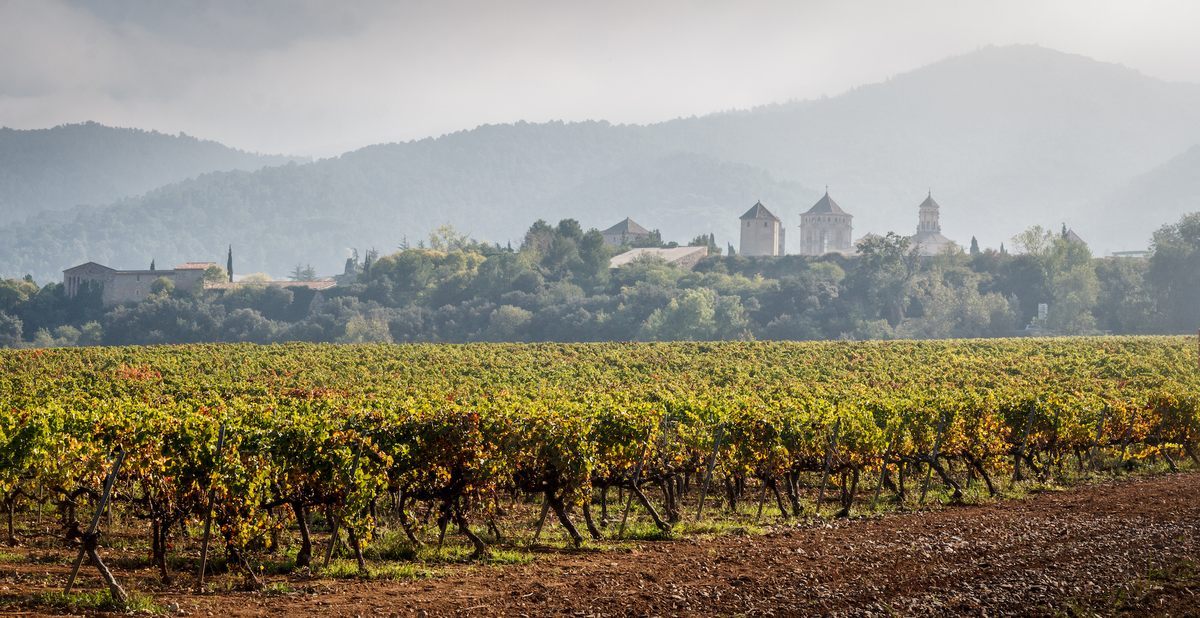 Can you tell me a little bit about how you first came to Spain?
I was born and raised in New York City, and I moved to Barcelona as a study abroad student, but I was simultaneously obsessed with being a chef. I was going to Spain in order to really gain some culinary influence, learn some Spanish, and also have a unique and wonderful experience. And I think it took all about a week before I was head over heels with the country and the culture.
Needless to say, food and also wine had always been an important part of my life, because my grandfather was a winemaker in Missouri, of all places. So I've always enjoyed learning about wine. And one thing that really spoke to me about Spanish wine was the fact that nobody had that pretentious air about them. It was so relieving to be able to discover it in a non-pretentious environment. And that's what the Spanish wine industry is known for: being very down-to-earth.
I'm curious about the landscape. What sorts of views and geographies people will be experiencing on this trip?
Absolutely. As far as the provinces of Spain go, Catalonia provides such an interesting contrast. First, we have the foothills of the Pyrenees. So people see how beautiful Barcelona is, right on the Mediterranean with its beaches and architecture, and then we go out to a region called the Priorat. It's a tiny region, but it's one of the most prestigious in the country, and it's still only known by wine nerds and wine professionals. When people think of wine country, they often think of rolling Tuscan hills, or Napa Valley, but this looks a lot more like the Adirondacks. We also visit the Penedes, which is more people's classic idea of a wine region. It has this gorgeous geological formation, the Montserrat, which is a famous trip from Barcelona as well. It's an interesting mountain range that kind of looms over the entire wine region, with a monastery kind of nestled in the middle of the top.
I feel like people don't always think of Spain as a classic wine tourism destination. Can you talk a little more about what makes it special and different?
It really comes down to what I first fell in love with, which is this idea that the Spanish are not as confident as the Italians and the French with their wine. It's a relatively new thing. It's like Napa valley in the seventies when you'd roll up to these vineyards, and the winemakers were basically hippies. Like, "We're just making wine. Come on in."
And that's not to say that Spain doesn't have this really rich, long history and tradition of making wine. So they're almost this perfect cocktail of some of the new-world, casual and relaxed winemaking mixed with historic winemaking techniques and very old vines.
Another thing that's more relevant to the question of "why now?" is that this is the first time there's been a generation of Spanish winemakers who have seen the rest of the world. Because of Franco, the dictator who died in 1975, Spain was in a bubble. So a lot of those international influences that affected other countries didn't really hit Spain. So today, if you're a 40-something-year-old-winemaker in Spain, it's very likely that you've spent time in Chile, or South Africa, or California. So we have this army of really young, interesting, talented winemakers doing cool things.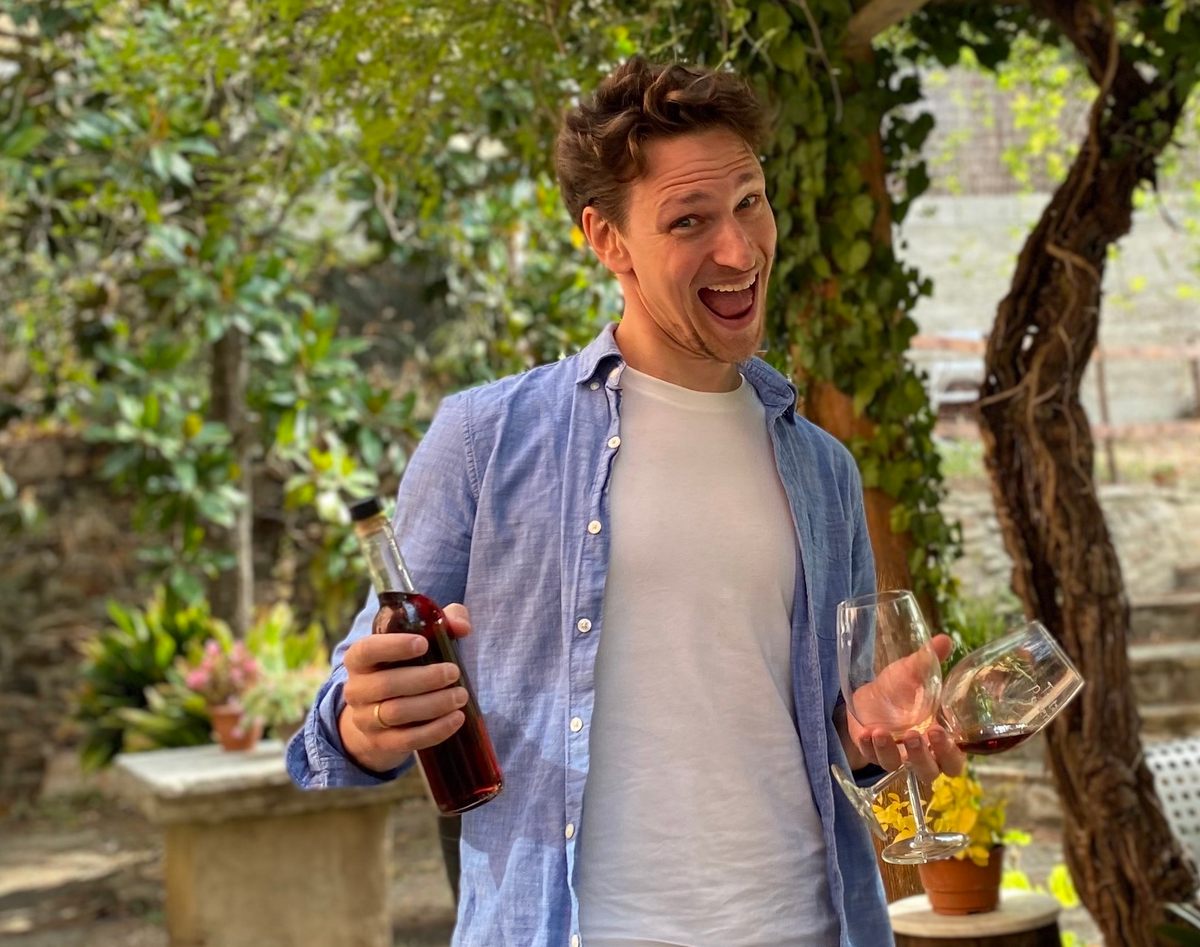 Can you tell me about some of the most interesting wineries that you visit on this trip?
One highlight that's interesting from a social level is a producer that we visit early on in the trip just outside Barcelona. It's part of a social project where everyone who works at the vineyard has a disability of some sort—in many cases, it's an emotional disability, or it's something that's keeping them on the fringe of society. So in many cases, these are people who would be marginalized. And this is one of many programs we have in Spain that has really helped these kids to gain confidence, to learn a trade, to reincorporate into society in many cases. So this program is in a medieval farmhouse, just outside the city, which we visit. So it's also historically interesting. Then you see what they're doing from the perspective of social good. It's just such an interesting idea and project. And then on top of that, the wines they're making are really interesting. They could get away with making just-okay wine, but they've put the effort into, getting some really talented winemakers to help guide the whole project.
Aside from visiting these vineyards and drinking delicious wine, what else will you do on this trip?
So, one thing that I think is a really unique and special element of this trip is that we'll be visiting one of the most famous Castaller clubs. A Casteller is a human tower. It's a very important Catalan tradition: they do it throughout the year, and almost every town has its Castaller team. They practice weekly, and they take it very seriously. It's quite beautiful: the teamwork involved, the dedication to constructing them, all of the training. Just as a feat of physics, it's incredible.
Atlas Obscura Trips provide the most unusual trips to the world's most remarkable places. Our trips spark your curiosity by visiting incredible places that others overlook and delighting in unusual, local treasures. Our small-group trips bring together the most open-minded and curious travelers together to explore, from Bhutan's mountaintop temples to the ruins of Meroe in Sudan, and into the kitchens of renowned local chefs from Mexico to Italy. Learn more about Atlas Obscura Trips here.