Would You Eat This Dangerously Spicy Ice Cream?
It's made with one of the world's hottest chilies.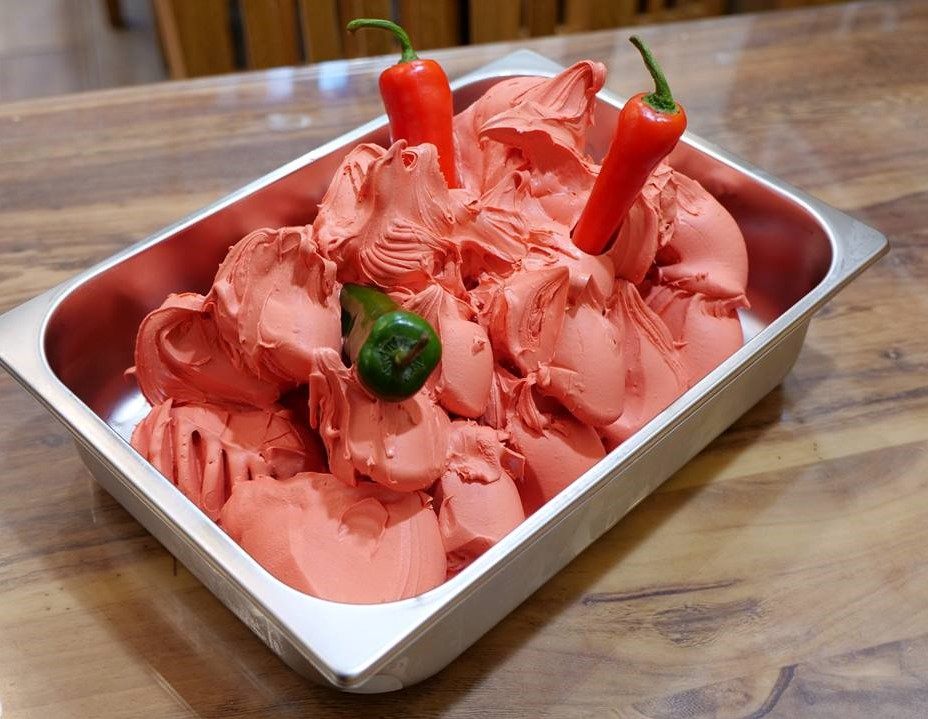 Just in time for Valentine's Day, Aldwych Cafe and Ice Cream Parlor in Glasgow, Scotland, has rolled out a beautiful pink ice cream. But the flavor isn't cherry or raspberry: It's a secret mix of hot chilies. Respiro del Diavolo, or "Devil's Breath," includes the Carolina Reaper pepper, with a Scoville level of 1,569,300 SHU. The Carolina Reaper is 500 times hotter than Tabasco, and more than a hundred times hotter than a jalapeño. Until recently, it was the hottest known pepper in the world. That may make Respiro del Diavolo the world's hottest ice cream.
It's so spicy, in fact, that the cafe requires customers to be over 18 and sign a waiver that frees the cafe from any responsibility for "personal injury, illness, and possible loss of life."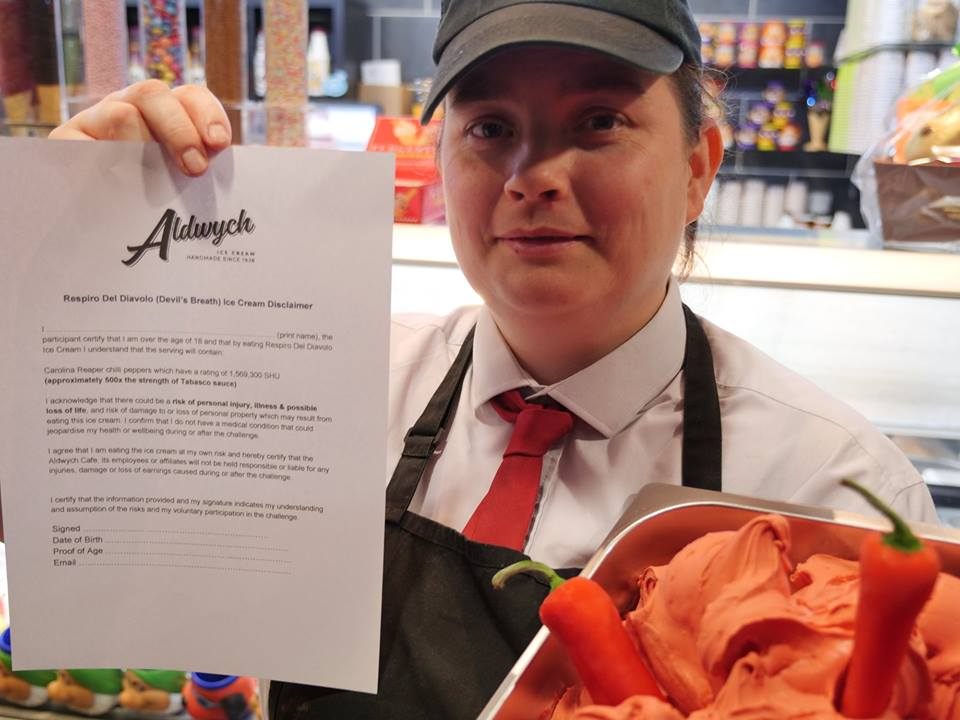 The ice cream has received a flurry of media attention in the last few days, due to its spectacular spiciness. The recipe apparently originated in Italy and is the cafe owner's family secret: Eating the ice cream, he says, was a symbol of bravery. It can even serve as a kind of aphrodisiac, claims brother of the owner Lee Bandoni, despite feeling like a "thermal nuclear explosion in your mouth." But instead of a date, the cafe's Facebook page suggests bringing along a mate, "in case you can't handle the heat and need help getting home!"
Gastro Obscura covers the world's most wondrous food and drink.
Sign up for our email, delivered twice a week.