Found: 1,500-Year-Old Burnt Onion Linked to 'Sweden's Pompeii'
The ancient vegetable affirms a Swedish island's ties to the Roman Empire.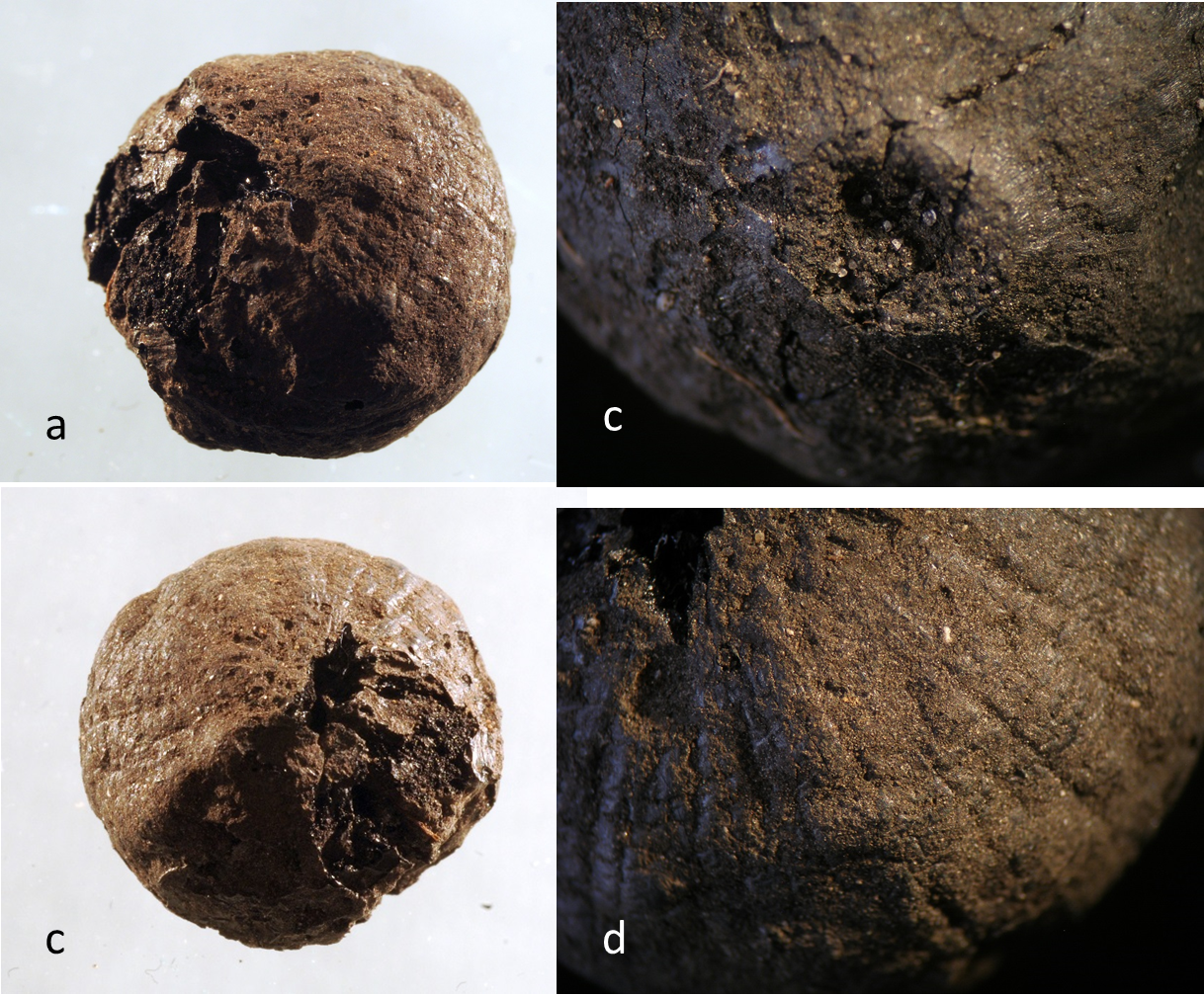 On the Swedish island of Öland, at a ring fort called Sandby Borg, archaeologists have uncovered a peculiar brown bulb tucked near an old fireplace of a house.
"It looked like a big nut or something and initially we couldn't tell what it was," archaeologist and project leader Helena Victor told The Local.
She and her team sent the bulb to archaeobotanist Jens Heimdahl at The Swedish History Museum, who analyzed it. He discovered that the big nut was in fact a 1,500-year-old onion, and the oldest one ever found in Scandinavia. The previous record holder, found on the Danish island of Bornholm, was dated to around 650. It's unclear how the onion burned, but there are two possibilities. "Either the onion was charred during cooking," wrote Heimdahl, or "the onion was stored in the house and was burnt during its destruction."
According to Victor, in the fifth century, the people of Öland "didn't use onions in Scandinavia in cooking, but they did use them in the Roman Empire. I think it must have been imported. They probably saw it as some unique extra spice."
They traded gold coins and jewelry with ancient Romans, but it seems they also traded vegetables.
Nicknamed "Sweden's Pompeii" by researchers, Sandby Borg was the site of a mysterious fifth-century massacre. In 2013, Sweden's Kalmar County Museum and Lund University researchers found the slaughtered remains of its inhabitants. They had been ambushed and butchered by unknown attackers in the middle of the night. Some bodies were "lying by the door as if they were running for the door and people were coming in," said Helene Wilhelmson, one of the archaeologists. They were not buried, and left in their frozen terrorized state for centuries.
It's possible, says Victor, that the raiders were looking for Roman gold rings and coins found last year at the ring fort. The onion further shows that the people had close links to the Roman Empire. The closest trading area was a Roman town called Noviomagus, which is now present-day Nijmegen in the Netherlands and over 621 miles away.
Archaeologists are continuing to dig for more clues about Sandby Borg, but for now, the onion has added a few more layers to the story of the ring fort.
Gastro Obscura covers the world's most wondrous food and drink.
Sign up for our email, delivered twice a week.