The Woman Who Received Van Gogh's Severed Ear Has Been Identified
She was a maid at a brothel.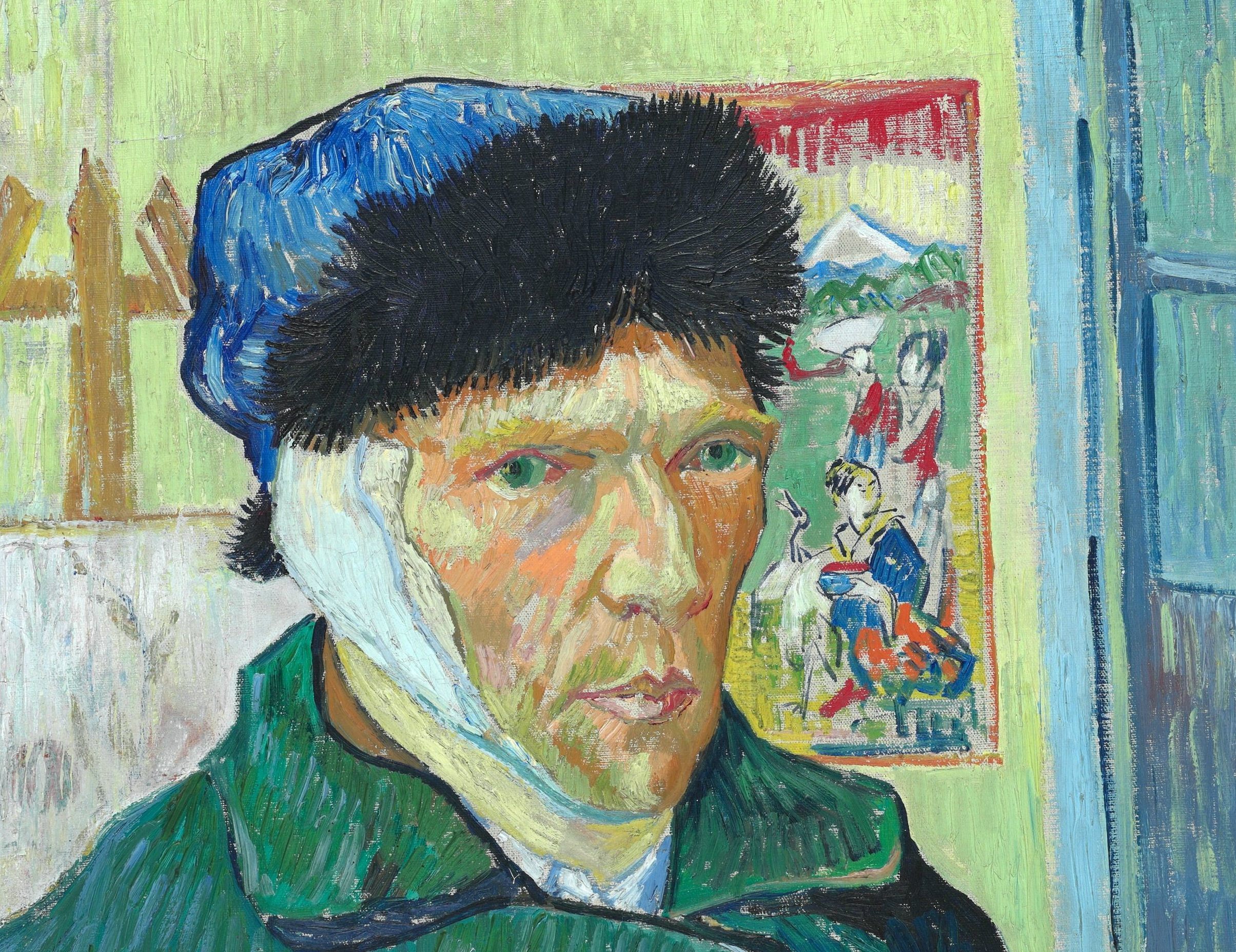 Self-portrait with Bandaged Ear, from 1889, a year before Van Gogh killed himself. (Photo: Public domain)
Vincent Van Gogh, the groundbreaking late 19th-century Dutch painter, was a troubled man. 
At age 37, he shot himself in the chest, but managed to miss his major organs, only dying a day later because of what's assumed to be an infection. 
But the most famous story about Van Gogh revolves around his left ear. In 1888, after increasingly violent behavior, Van Gogh is said to have sliced off part of his ear with a razor, wrapped it in paper, and left it with a woman. Why? No one really knows, but some suspect his fraught relationship with fellow artist Paul Gauguin might have been a driving factor. 
Van Gogh left his ear with a maid at a brothel the two frequented in the French city of Arles, apparently intended for Gauguin, and for over a century the maid's identity has been a mystery.
On Wednesday, the Art Newspaper identified the woman as Gabrielle Berlatier, a teen then not old enough to be a registered prostitute. A recent book, Van Gogh's Ear: The True Story, had published some clues relating to Berlatier's identity, but had refrained from publishing it out of respect for her family's wishes. 
But the Art Newspaper said that they had connected enough dots to conclusively be able to say that it was Berlatier.
The year 1888, in fact, was probably the roughest year of Berlatier's life. Months before she received Van Gogh's ear, she contracted, and recovered from, rabies. Her later years were much kinder, though, according to the Art Newspaper, as she married and lived "well into old age."