There's Some Clown Hysteria in South Carolina After a Lot of Mysterious Clown Sightings
The latest came Monday night, though police so far have turned up nothing.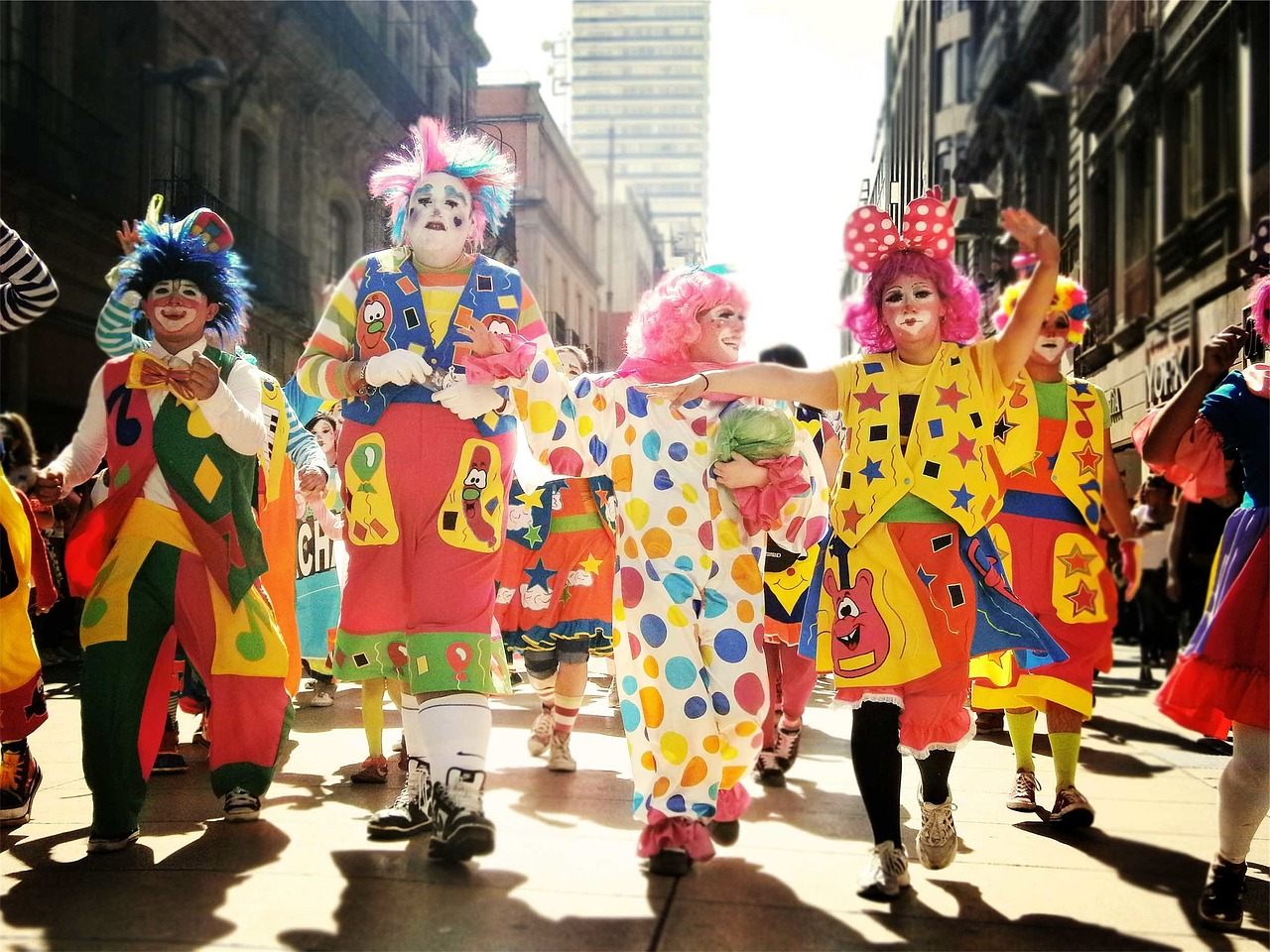 Endless clowns. (Photo: StockSnap/CC0)
Concerned citizens have been abuzz about a recent rash of clown sightings in the woods outside the Fleetwood Manor apartment complex in Greenville, South Carolina. But just as it seemed things were starting to cool off, even more clowns have appeared outside nearby apartment complexes, the Associated Press reports.
As BuzzFeed News tells it, the first reported sighting was on August 20th, when an anonymous caller complained about a few clowns in the woods. The next day, resident Donna Arnold phoned in a report citing "several clowns in the woods flashing green laser lights," who soon fled. Her son had seen "ten at one time," Arnold told BuzzFeed. "It's getting a little ridiculous."
Police investigated the reports, but found nothing. ("Every time we have gone out there we have not seen any clowns," the county's Master Deputy, Drew Pinciaro, told People.) Last Wednesday, Fleetwood Manor Apartments issued a letter to residents acknowledging complaints "regarding a clown or a person dressed in clown clothing taking children or trying to lure children in the woods," along with some safety tips:
In a just world, that would have been the end of things. But last night, more clowns were reported, AP says. A kid saw one outside Emerald Commons, another apartment complex about 20 minutes from Fleetwood Manor. Another pair was sighted by a 12-year-old resident outside Shemwood Apartments, also nearby.
Police responded to both calls, but once again came up clown-free.
In the past, when clowns have appeared seemingly unbidden, it has often turned out to be a marketing trick. Gags the Green Bay Clown, who became famous in early August for his black balloons and shuffling walk, was quickly revealed to be a shill for an upcoming Wisconsin-based clown movie. With a remake of Stephen King's It in the works—as well as god knows how many lesser-known clown films—these creepsters could be doing the same thing.
On the other hand, clowns sometimes just show up, and we can't know how or why. Maybe it's because we keep writing about them.
Every day, we track down a fleeting wonder—something amazing that's only happening right now. Have a tip for us? Tell us about it! Send your temporary miracles to cara@atlasobscura.com.