The Week In… Holiday Feats!
A nativity break-out, heirloom string lights, giant Christmas trees, and more.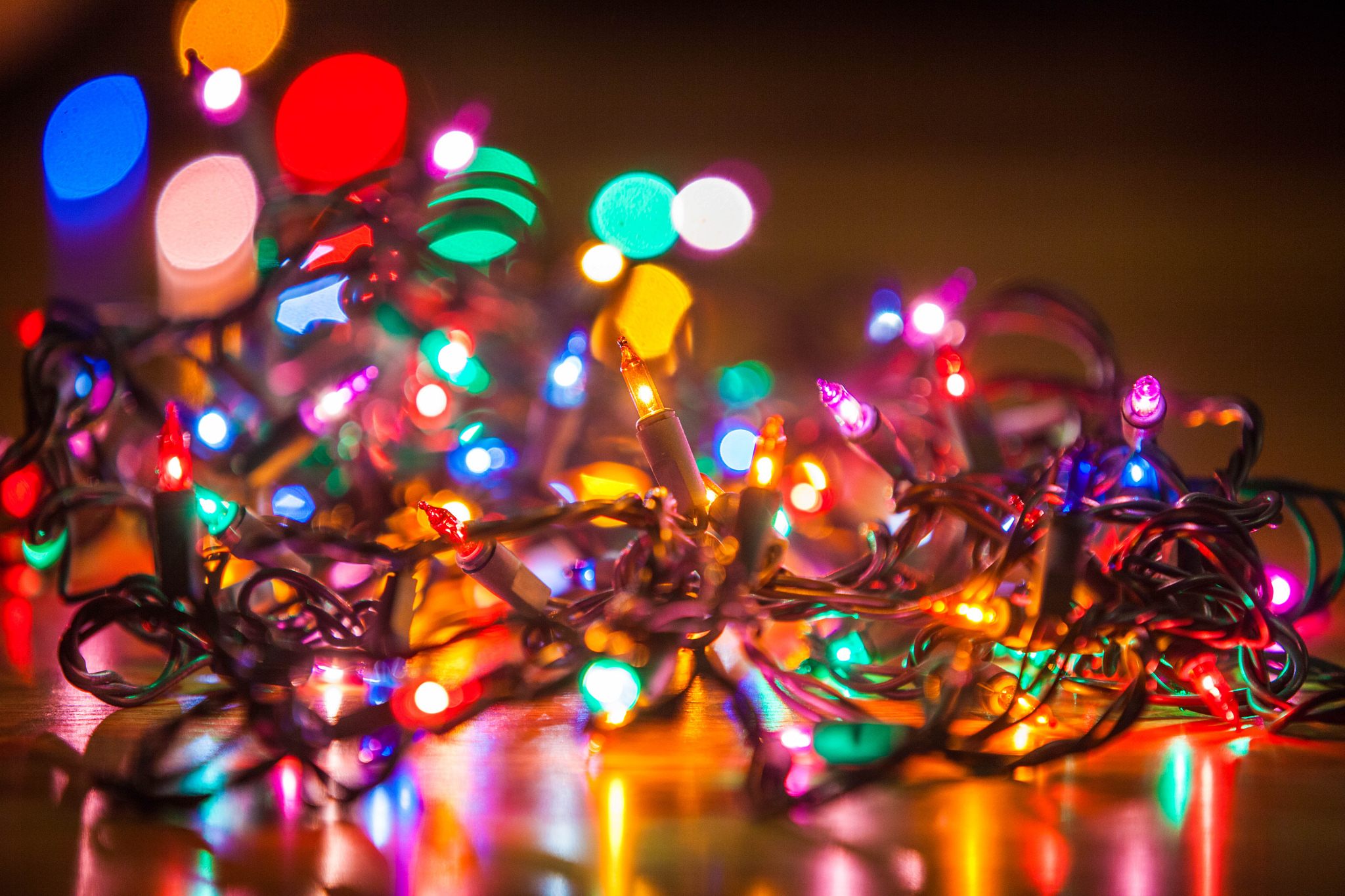 It's a wide and wonderful world out there, and frankly we can't always keep up with it all. Atlas Obscura's 'The Week In…' is here to help! Each Friday, we track down the interesting things you didn't even know you missed. This week we're checking in on all the holiday news in the air.
The holidays are upon us, which means that it's time again for decorations, Santa visits, stressing out, and generally trying to balance seasonal cheer with sheer endurance. With all of this going on, it should come as no surprise that a few noteworthy holiday stories didn't make their way down your chimney. From Tannenbaums drawn in the sky to a runaway cow, here are all the best stories of holiday feats that you might have missed this week.
Raging Against the Dying of the Christmas Lights
Of the many things that become Christmas keepsakes over the years, like stockings or ornaments, those finicky strings of lights rarely make the cut. But one man in Devon, England, says that he and his family have been using the same string each year since 1969, without so much as replacing a bulb. Originally purchased in a Woolworths by his mother, the lights are now kept on a small artificial tree when not in use to keep from having to bend the old cord, and the family hopes to hit the 50-year mark next holiday season. Even if they can't, 49 years without a broken bulb is already a Christmas miracle. [Express]
We taught our baby sign language. This is the sign for "help." You're welcome. pic.twitter.com/i6NkxBf4KP

— Kerry Spencer (@Swilua) December 5, 2017
All Signs Point to "HELP"
Earlier this week, a picture took Twitter by storm, of an apprehensive little boy amazingly using sign language to signal "Help," from the lap of a grinning Santa. According to People, the boy in the picture, which was taken in 2005, is now in his early teens, but at the time was actually utilizing one of the baby sign language signs his parents had taught him. The picture has been a family favorite for years, but now it's an instant internet classic. Seeing the joy in a child's eyes during the holidays is its own kind of wonder, but seeing a child signal resigned fear at being placed in the lap of a white-bearded stranger is far funnier. [Twitter]
Some early "Season's Greetings" from one of Flight Test Teams in Hamburg 🎄✈️ https://t.co/k71QhMrgmF @flightradar24 pic.twitter.com/FURAnB3qp3

— Airbus (@Airbus) December 13, 2017
Take That, Rudolph
Flying during the holidays can be a bit of a nightmare, but some German pilots made it seem like a lot of fun this week when they traced the pattern of a Christmas tree in the skies over the country. According to CNN, the plane belongs to aviation company Airbus' test team, so it was not carrying any passengers on its looping, curved path. The tree could only be seen on a flight-tracking map, and not from the ground, but the image still manages to bring a little holiday spirit to the otherwise frustrating skies. [Airbus]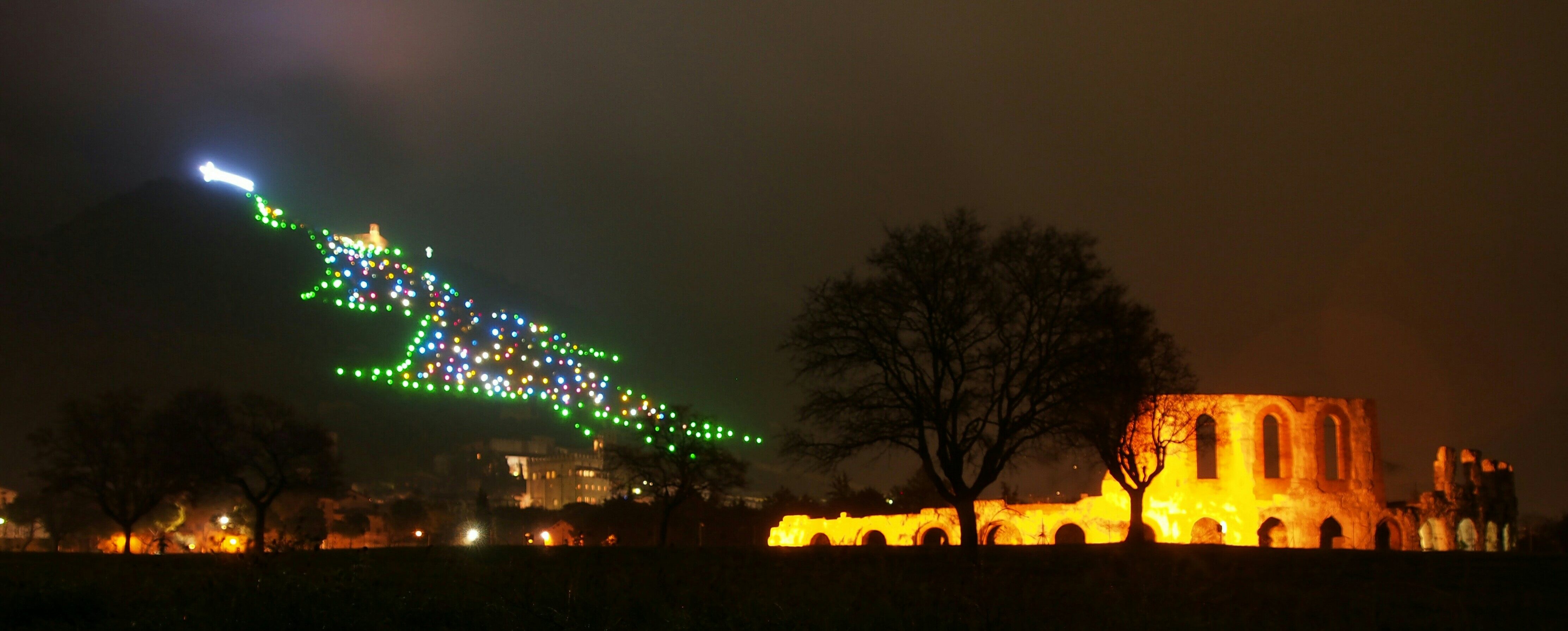 Houston, We Have a Christmas Tree
The Airbus sky tree wasn't the only colossal holiday fir to hit the news this week either. People in central Italy just lit what is called the world's largest Christmas tree. Well, technically, an astronaut lit it. Composed of almost 500 lights placed in a tree shape on a slope of Mount Ingino, it stretches from the base of the mountain to a star on its peak. The signal to light the tree was sent from the International Space Station. (In the past the switch has been flipped by actors, humanitarians, and more.) Presumably the people of Gubbio, the city over which the tree looms, can skip getting their own trees again this year. [ANSA]
Stormy is a 7.5 yr old Hereford from Manatawna Farm in Roxborough. She's around 1500 lbs and has been in 4H shows. pic.twitter.com/DNuz8kMyPw

— Katherine Scott (@KScott6abc) December 14, 2017
The Cow Who Didn't Believe in Christmas
Not everyone likes nativity scenes, probably least of all any live animals involved. A cow named Storming recently hoofed it from a Philadelphia church's long-running seasonal nativity scene. She escaped from her holding pen and took to the streets before cops were able to round her up and return her. But you can't keep a good cow down, and she escaped again just hours later, essentially dragging the pastor into a nearby parking garage as he tried to lead her back. Of course Storming was once again returned to her pen, but maybe it's time to give her what she so desperately wants this Christmas: FREEDOM! [6ABC]