The Medieval Toilet Seat That Let You Poop With Friends
This latrine had room for three.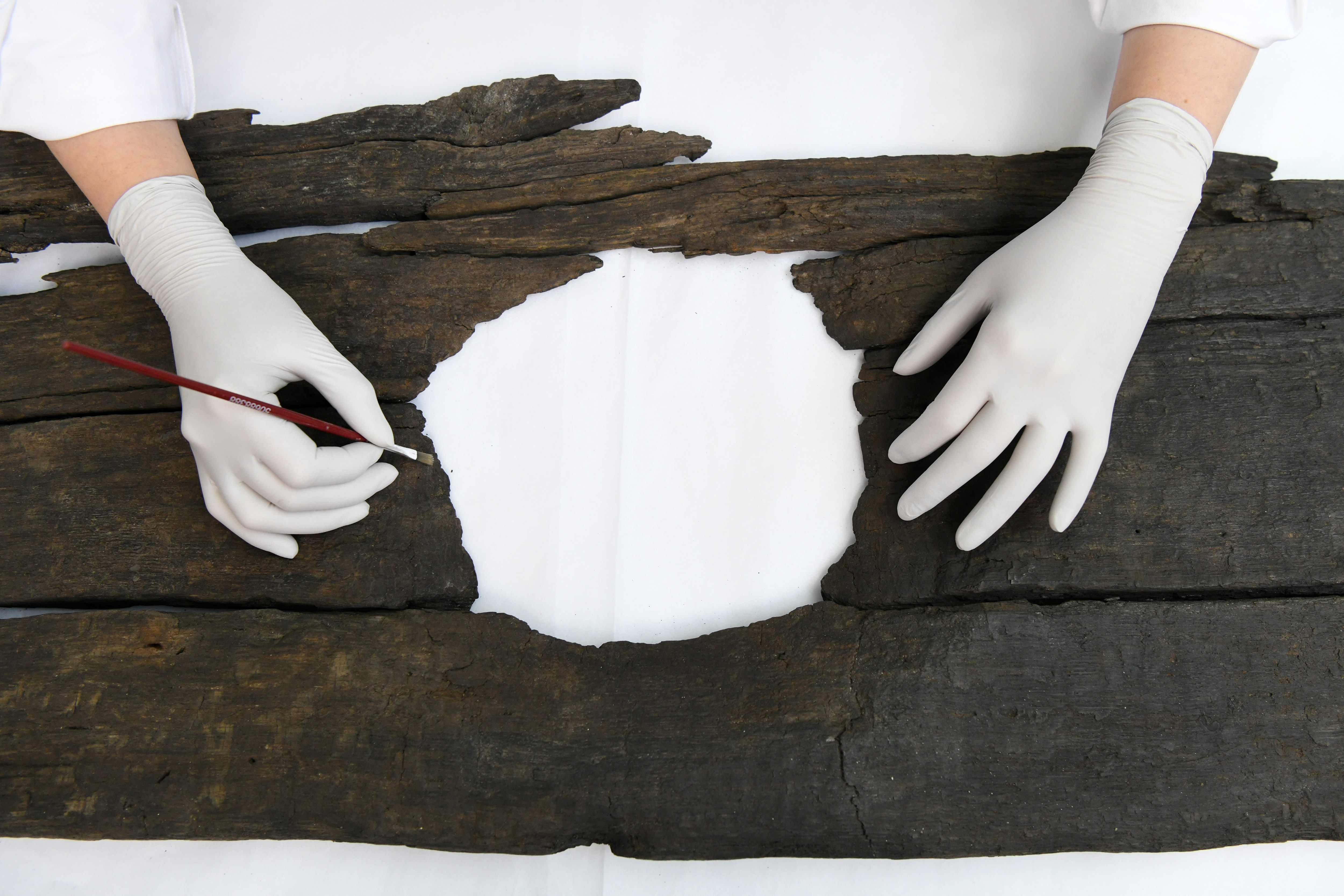 When you gotta go, you gotta go—ideally, without spending too much time thinking about all the butts that perched on that toilet seat before yours landed there.
However unsavory the sights and smells of a communal commode may be, these shared spaces can tell us a lot about people who lived (and peed and pooped) a long time ago. Goofy, bawdy art decorating bathroom walls shows us what some Romans, at least, liked to look at when they knew they'd be sitting for a while; the still-smelly slop inside Renaissance latrines recently helped archaeologists reconstruct a community's diet. In London, a 900-year-old plank with three roughly carved holes is giving curators a peek at how people took care of business along a tributary of the Thames that has since been rerouted underground.
"The loo was found lying over a cesspit close to the River Fleet," Kate Sumnall, a curator at the Museum of London, told the U.K.'s Press Association. The 12th-century plank—which could accommodate three derrières at a time—turned up in an excavation in the 1980s, according to The Guardian, but the team didn't publish or exhibit their find. That's going to change in May 2019, when it will be on view at the Museum of London Docklands, in an exhibition devoted to London's lost waterways and the loot hauled from them.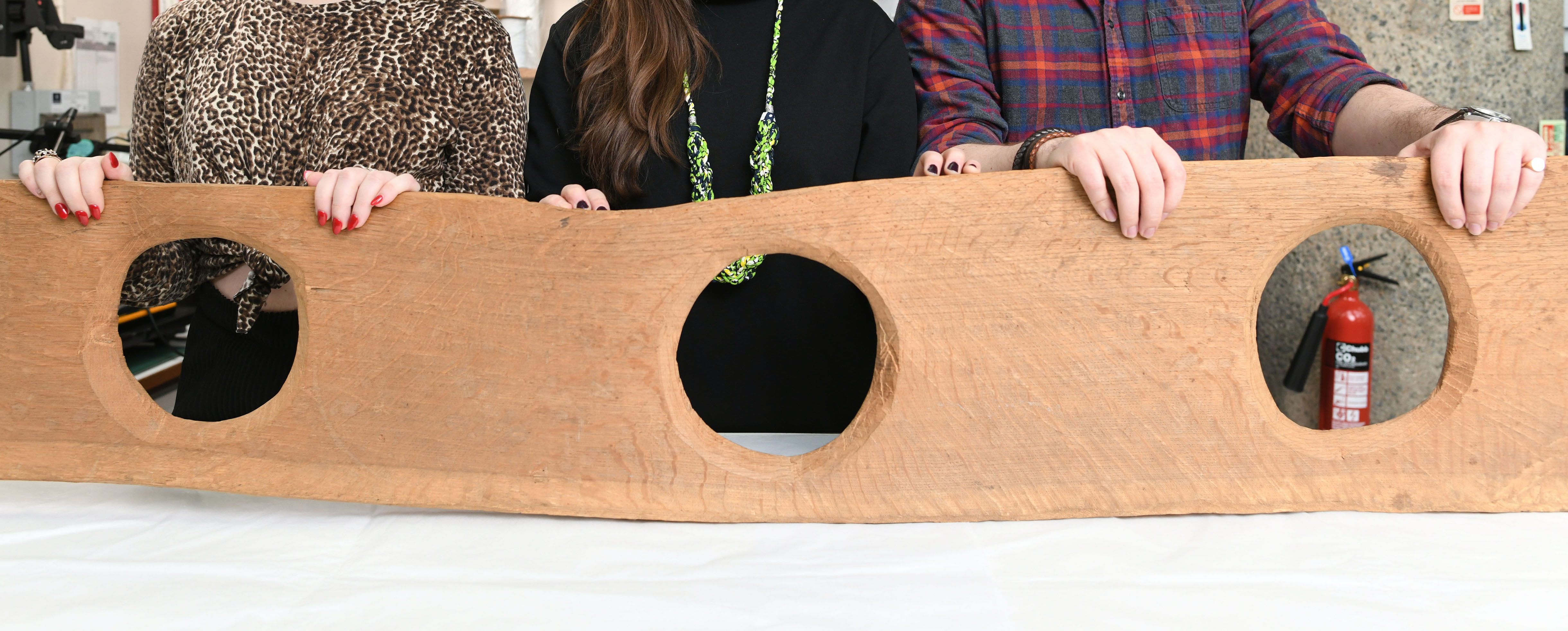 Meanwhile, the researchers think they've found a clue about who stopped by the plank most often. They pinpointed the long-ago occupants of the tenement that stood where the plank was found, and suspect that the owners—the capmaker John de Flete and his wife, Cassandra—were the ones "whose bottoms probably sat on it," Sumnall told The Guardian.
Sumnall also told the Press Association that John and Cassandra may have shared the privy with a pack of neighbors. What, exactly, do people chat about when they're popping a squat together? Visitors will get a chance to try out a replica—fully clothed, please—when the old wooden throne is on view.