The Creatively Messy Work Tables of Italy's Skilled Artisans
Capturing the years of work it takes to master a craft.
The photographer Francesco Pergolesi grew up in the town of Spoleto, in central Italy. It's a place of Roman ruins and churches, surrounded by rolling green hills, the type of community where you might greet the greengrocer or cobbler by name. That was, at least, Pergolesi's childhood experience. In recent years, Pergolesi began to notice that small store owners and artisans were leaving town. That realization prompted him to begin documenting the intimate, artistic charm of these traditional spaces and the people that inhabit them.
"These people preserve human relationship with their customers," he says, "and this is rare in this era when everything is becoming automated." For his first series, titled Heroes, Pergolesi photographed stores at dusk, showing the owners at work, under a warm glow of light. He included cobblers and carpenters, bookstores and butchers, and called the series Heroes because of his subjects' ability to survive a changing commercial environment. "Heroes is a photographic project about small business and craft shops that for generations handed down their work," he says.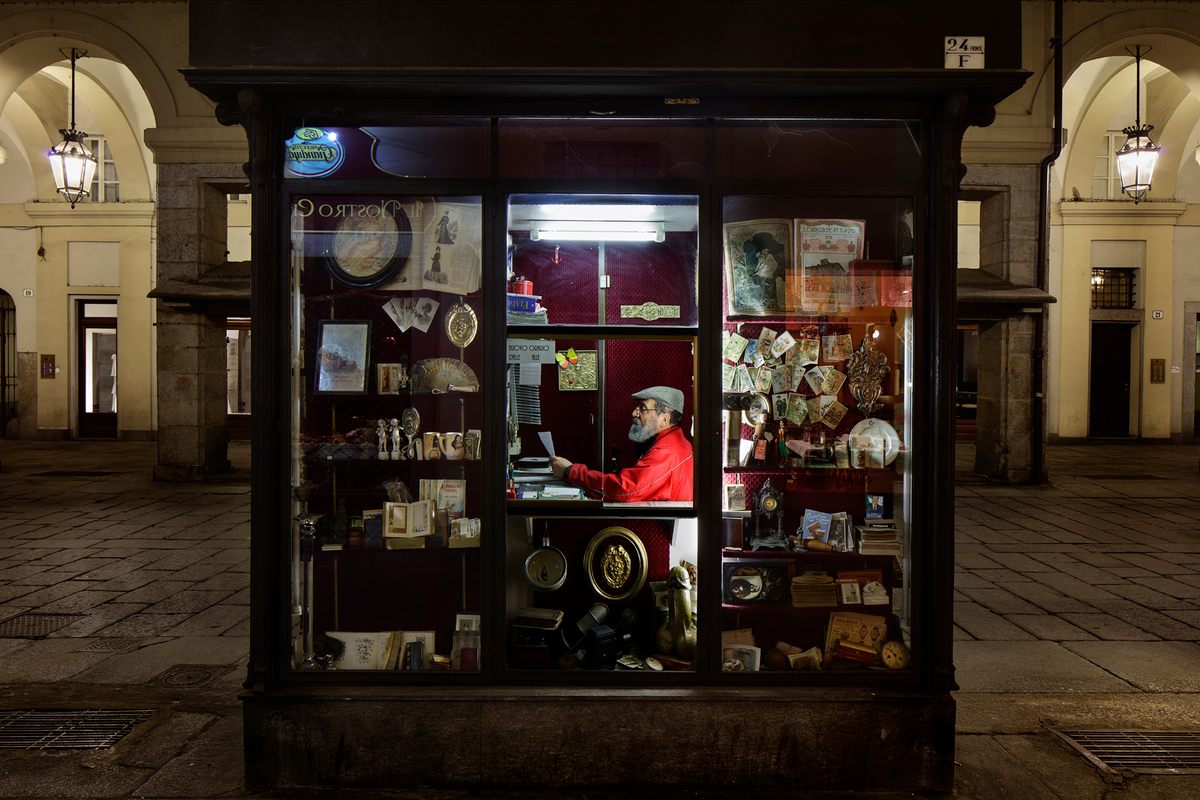 In 2016, Pergolesi decided to delve more deeply into the subject with his series Tableaux, a more detailed look at the work tables of local artists and artisans. "Every table is a canvas generated unconsciously, thanks to the traces of daily work," he says. He photographed the work surfaces of bakers, watch-makers, painters, blacksmiths, sculptors, and doll-makers; in the resulting images, many of the surfaces he photographed are shown up-close, devoid of any interior details. Every scratch, scribble, and scrap of leather fills the space, suggesting years of continuous labor.
Photographs from both series are currently on display at the Catherine Edelman Gallery in Chicago. Atlas Obscura has a selection from the exhibition, which runs through to July 7, 2018.