Trainy McTrainface Receives Its Name in Official Ceremony in Sweden
The moniker might be revenge for Boaty McBoatface.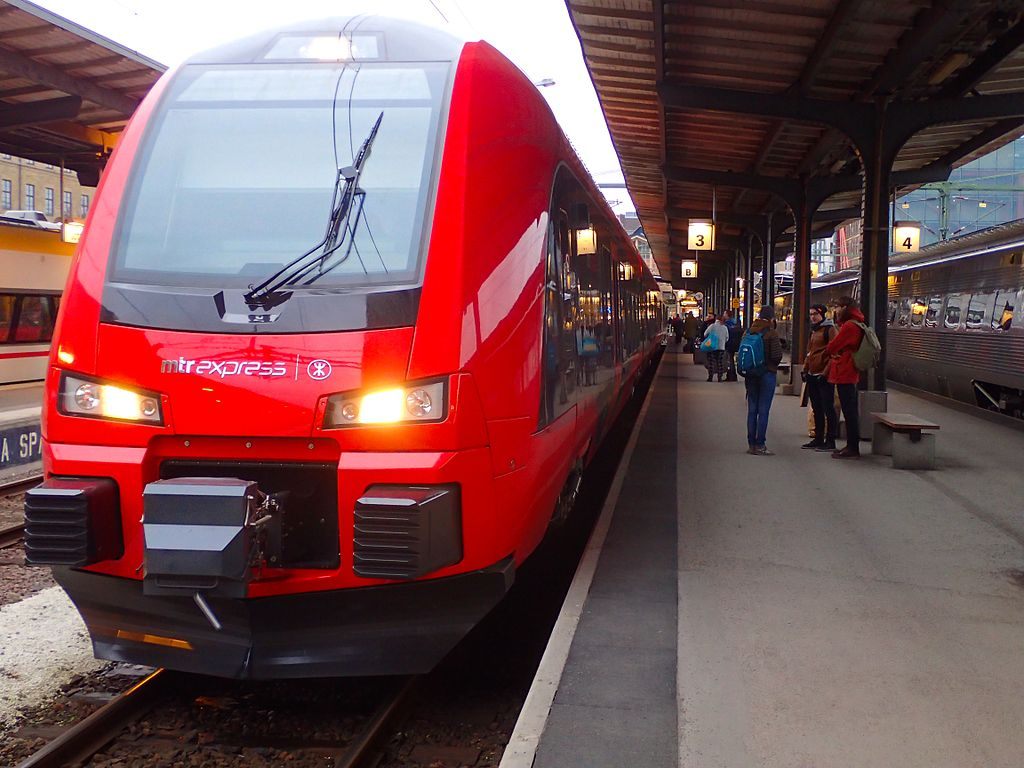 Last year, some 124,000 people voted to name a new British research vessel Boaty McBoatface, but the decision was overturned. The ship was named instead for the popular British broadcaster Sir David Attenborough. Trainy McTrainface, however, will today officially receive its name in a naming ceremony in Gothenburg, Sweden, reports The Local.
Earlier this year, the Swedish transport company MTR Express held a public vote to name their new Stockholm-Gothenburg express trains. Trainy McTrainface was the runaway winner. At the time, amid fears that Trainy might meet a similar fate to Boaty, marketing chief Per Nasfi promised this would not be the case. "I can guarantee with my life that the train will be called Trainy McTrainface," Nasfi told The Local.
Ceremonies will be held in Gothenburg and Stockholm to name the new fleet of trains, all of which have crowdsourced names: Ingvar, after a local television host; Estelle, after Princess Estelle of Sweden; and Glenn, a reference to a popular joke that everyone in Gothenburg is called Glenn (in the 1980s, four of the players in local football team IFK Göteborg shared the name). Trainy McTrainface's ceremony will take place at Gothenburg's local station, after which the name will be emblazoned on its red exterior.
Nasfi speculated that some of Trainy McTrainface's popularity was revenge for the scuppering of Boaty McBoatface. In a statement, the train company MTR Express said they thought this new train, with its highly democratic new name, would "be received with joy by many, not only in Sweden."