Why Trees Are the Most Reliable Historians of Early America
Dendrochronology doesn't just work on forests. It works on buildings too.
Despite our best intentions, humans can be awful recordkeepers. There are personal biases and faulty memories to consider, older means of documentation that can decay or crumble (thereby jumbling any meaning there was to begin with), and so many other inherent hazards. So it's no wonder that hazier parts of the historical record require an entirely different species of historian.
Increasingly, American researchers are turning to trees, and reading them to fill in the gaps. A new study, published in the Journal of Biogeography, looks at the tree rings of West Virginia's historic log cabins and other wooden structures to better understand the period in which they were built. It's just the latest example of what the science of dendrochronology can tell us.
As trees grow each year, they sprout new rings of tissue under their bark. These rings are formed by the rate at which trees grow over the course of the calendar year—slower in winter, when there aren't many nutrients, and faster in the spring and summer. Each new ring, a testament to the tree's survival, encircles the older ones, inscribing a hidden historical record beneath the bark, in concentric circles.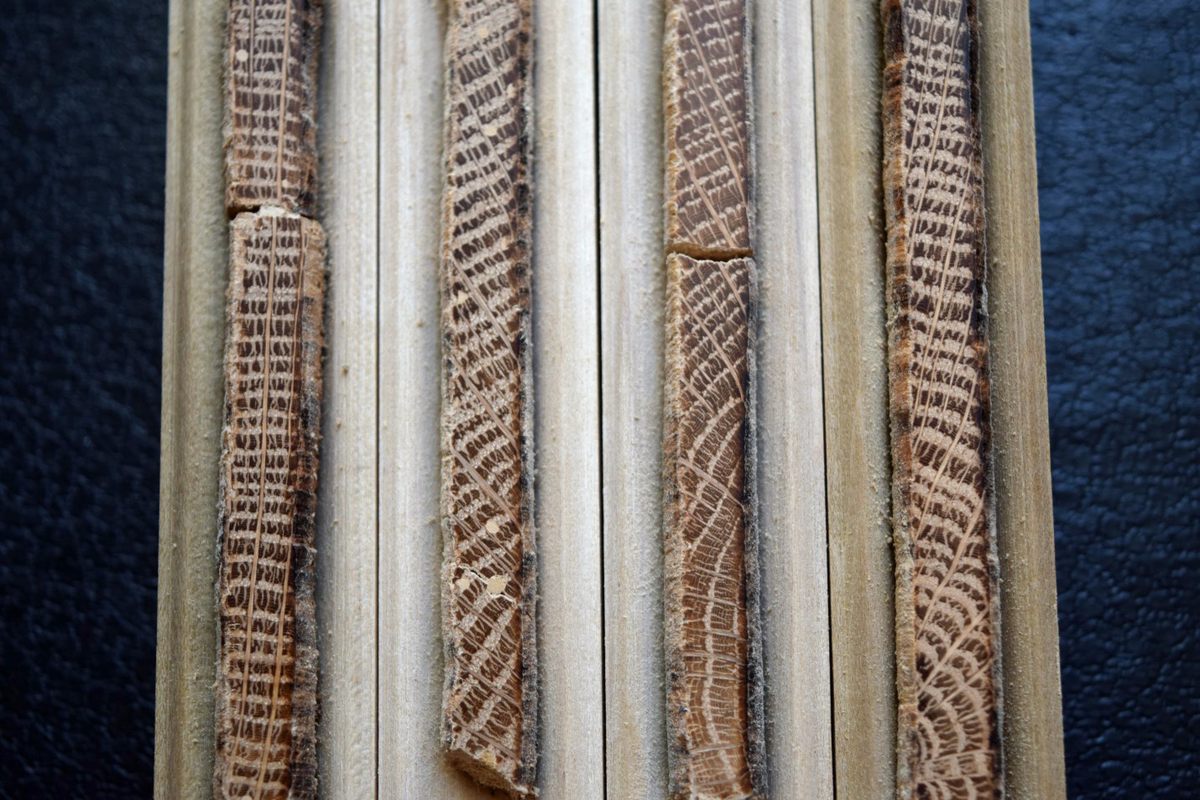 Tree rings encode a trove of data—the state of the climate in each year of the tree's life; the amount of nutrients the tree collected in each season; and, obviously, the times of birth and death. The older the tree, the more comprehensive the history. The cross-sectioned trunk of a giant sequoia at New York's American Museum of Natural History, for instance, has over 1,400 rings, revealing information about its native Californian environment since the fall of Rome.
But trees don't only tell us about their environmental contacts. They also tell stories about human endeavors.
"It's not just the trees themselves," says Beth Horton, an archaeologist at Yellowstone National Park. "Those trees are used in structures, and you can also date those structures based on those trees."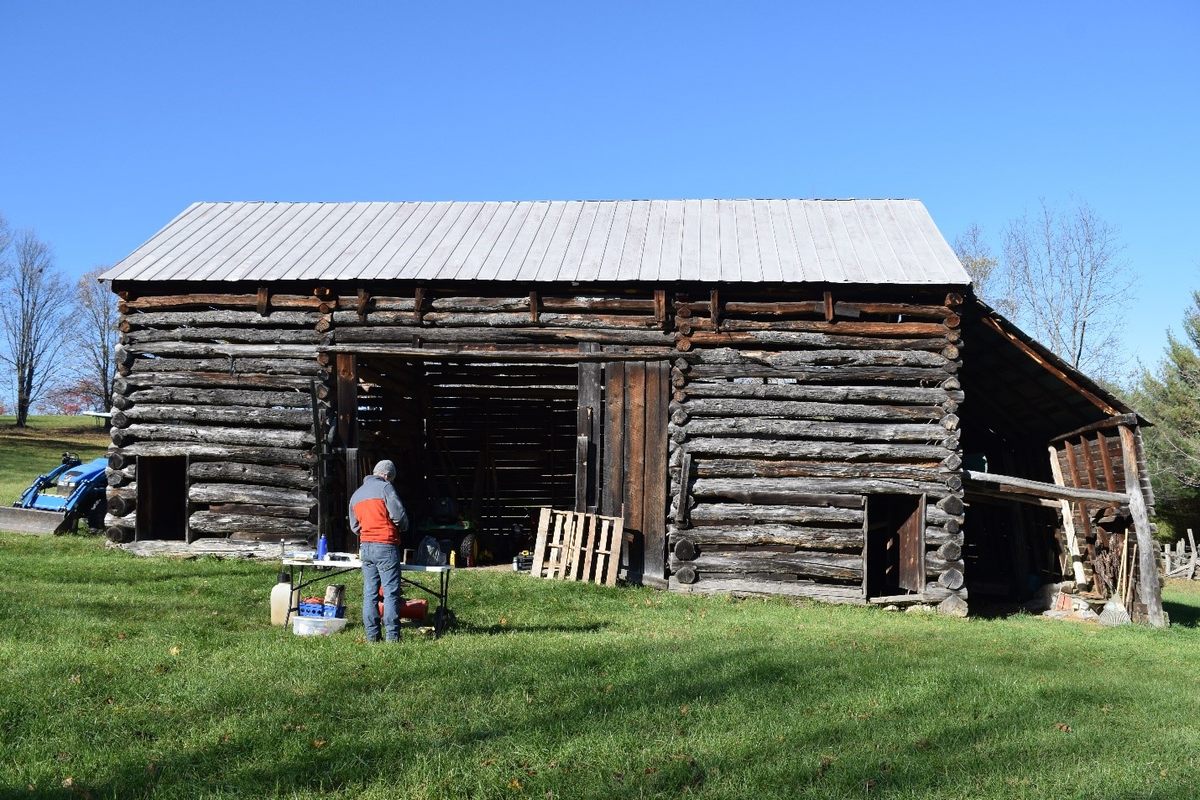 Some of those structures are picture frames—like the portrait of Mary, Queen of Scots that was thought to be a 19th-century reproduction, but through dendrochronological analysis turned out to be an original. Other structures are human tombs—like the burial chamber of the Viking king of Denmark, Gorm the Old, that proved precisely when the king's remains were laid to rest.
In the United States, there aren't many royal portraits or regnal tombs. But there are a lot of buildings. And many of them were built with wood.
Four hundred years ago, the European colonization of the Americas was in full swing (at which point that giant sequoia was already more than 1,000 years old). The first enslaved Africans arrived in Jamestown, Virginia. In West Virginia, colonists had begun cutting down forests to build log cabins on the frontier. Native Americans were killed in large numbers by new diseases and by European violence, and many fled the continent's new arrivals.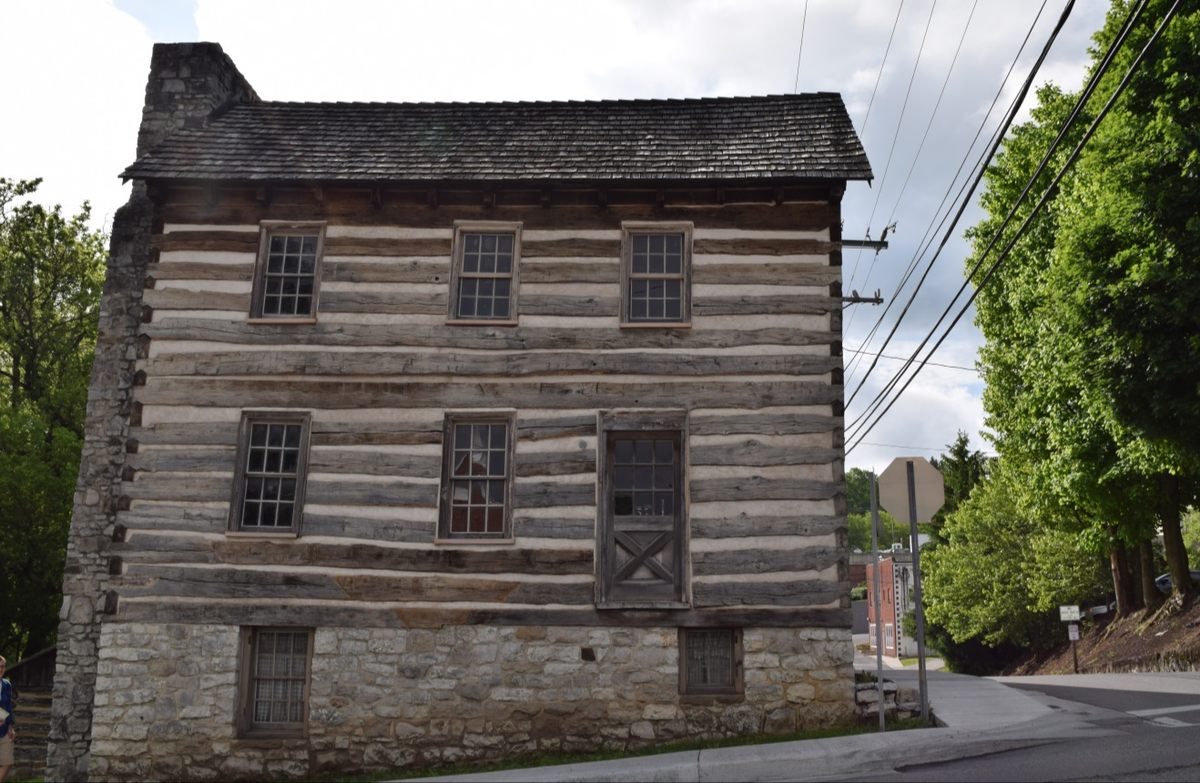 As Europeans and their descendants settled the eastern United States, forests were felled to sate the growing demand for housing. While there's plenty of documentation of these colonial-era events, the stories have rarely been told through trees.
"Prior to European contact in the Americas, indigenous peoples were heavily managing the landscape [of West Virginia]," says Kristen de Graauw, a dendrochronologist affiliated with West Virginia University and lead author of the new study, referring to a study published last year that prompted her investigation of the West Virginia mountains.* "Following European contact and the spread of European diseases and mortality, and the loss of a vast portion of indigenous people in Americas, the lands these people had managed were abandoned."
De Graauw's research argues that trees moved into the areas previously inhabited by Native Americans, springing up thanks to the ample sunlight at these sites. By looking at the old-growth forests of West Virginia—forests with a lot of definitions, but generally speaking, those with long-lived trees that haven't been razed by human or natural causes—De Graauw hopes to better understand how the West Virginia land was used at the time (and to gain insights into a 17th-century drought that affected the forest).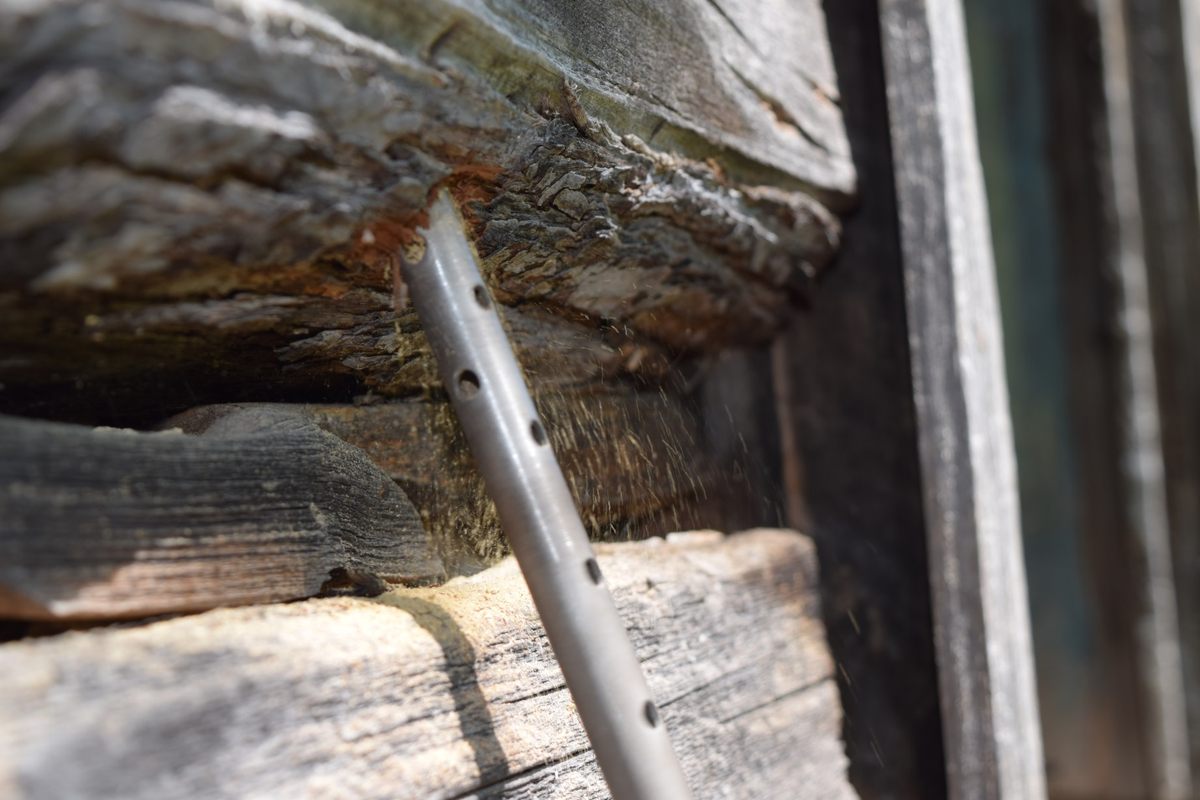 "We don't have many old-growth forests left in eastern North America, due to past logging," she says. "They're mostly restricted to areas that are really hard to log."
As a result, De Graauw also looked to the structures erected by European colonists on the frontier mountains of Appalachian West Virginia. "We should not overlook log buildings for understanding past forests," she says.
The 18 historic log buildings in the study—only some of the 30-plus that De Graauw sampled for her doctoral dissertation—offered information about old white oak, red oak, and pine trees, among others.
The challenges of "coring" trees are many. If they're dense, hard woods—like white oak—it can take up to half an hour to take a sample. Softer woods, like pine, core quicker, but are prone to crumbling. Yet despite the difficulties of coring, these wooden buildings hold some of the last dendrochronological DNA of the past forests of eastern North America.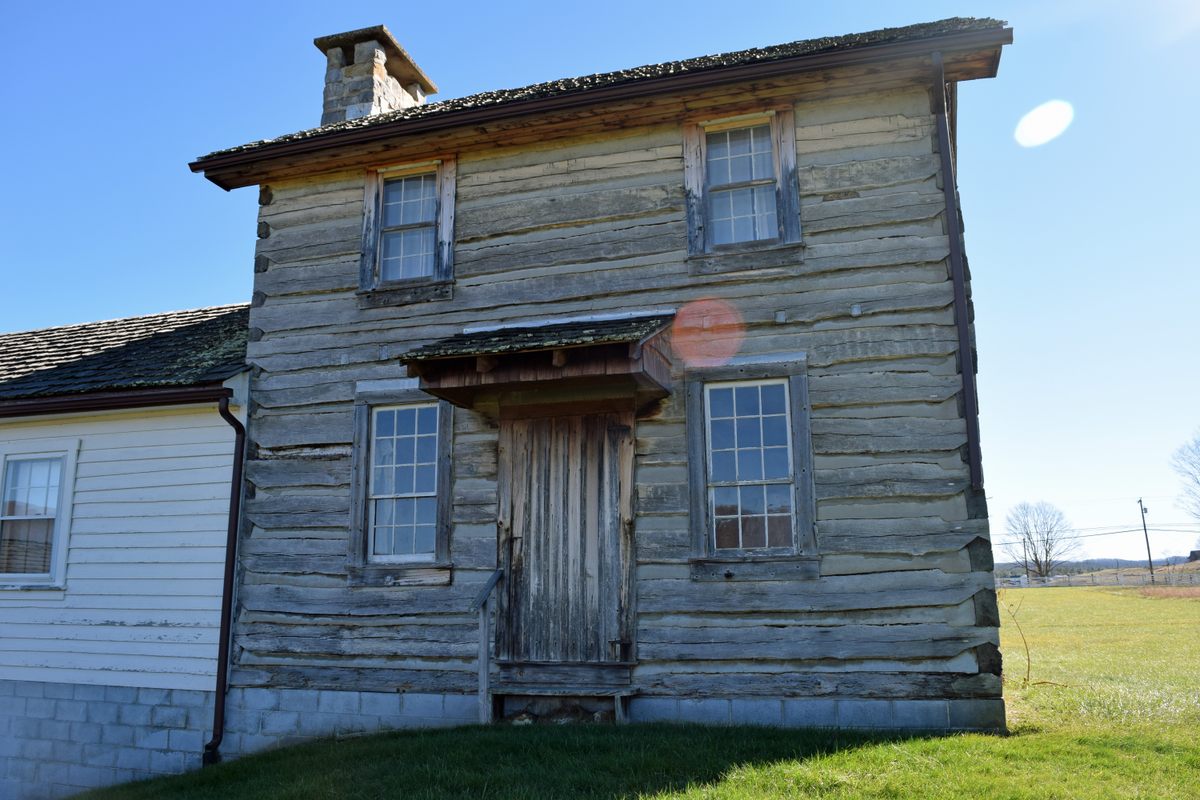 "One day I was in this massive barn, and I'm thinking, 'I have to core like 50 or 60 of these logs,'" she says. "But then I thought to myself, 'I'm really in a forest. And the forest doesn't exist anymore. It only exists here, in this barn.'"
Dendrochronology is also a hyperlocal tool—a means of understanding population and regional changes in a specific place. In Yellowstone, looking at axe-cut tree stumps helped Horton understand the flight of the Nez Perce in 1877, when the indigenous people were forced to flee their land in the Pacific Northwest as they were pursued by the U.S. Army.
Though the event was well documented in diary entries and other historical records, trees have their own story to tell. The tree stumps along the route have recently revealed that a bivouac was part of the 1877 event, and likely used by members of the Nez Perce.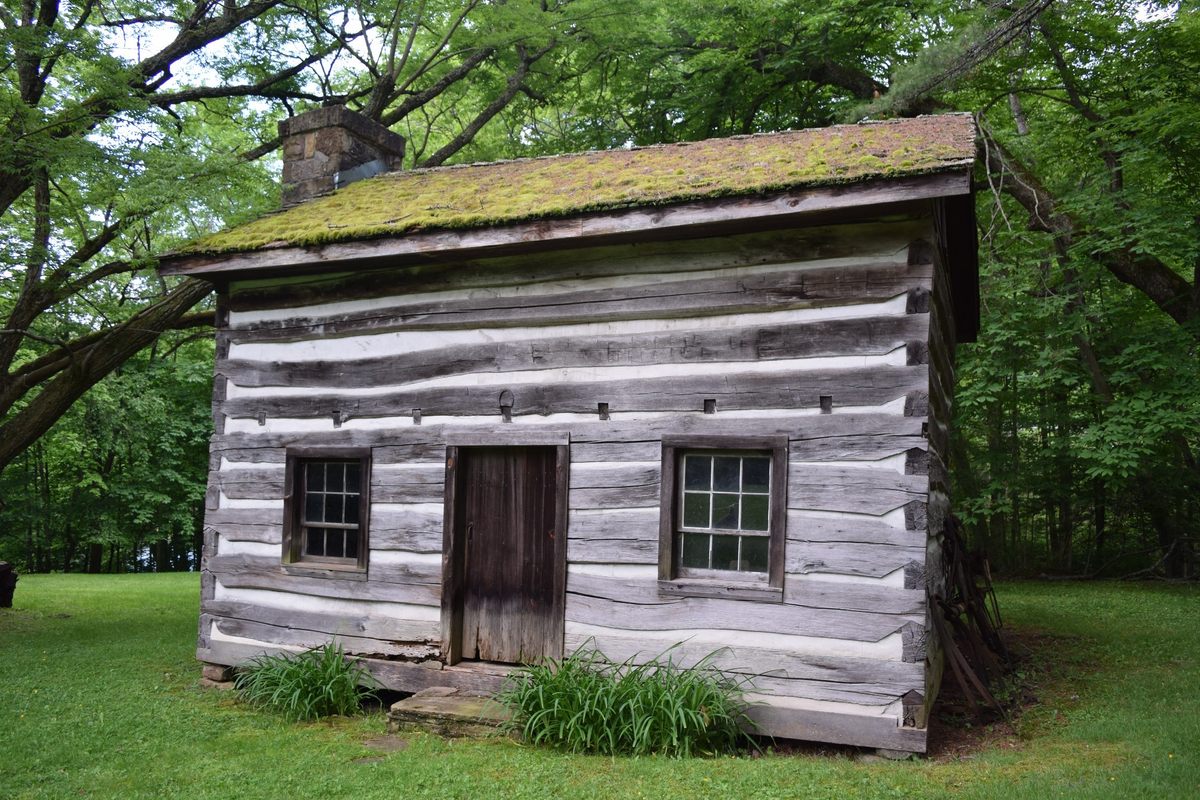 "The record is there, in the trees," says Horton, who is not affiliated with the new study led by De Graauw. "The [conundrum] is that each different area will have its own different record."
But in West Virginia, the premise is quite similar. Forced to flee their ancestral homelands, indigenous peoples didn't leave much in the way of comprehensive diary entries. Studying the trees—when they came down, and when they grew anew—is a useful tool for filling in the gaps.
* Update: This story has been updated to clarify the study author's affiliation and to reference a separate study that prompted her research.