The Curious Afterlife of a Fascist Utopia
What's next for this architectural wonder hidden in the swamps of northern Italy?
In the 1930s, the Italian village of Tresigallo was the site of an extraordinary experiment. Wide avenues, tall buildings, grand squares, stadiums, hotels, restaurants, sanatoriums, gyms, and factories were constructed, transforming this impoverished village of 500 inhabitants into a "utopian city" which could be replicated across Fascist Italy.
But these weren't just hastily built prefab structures; they were works of astonishing beauty, blending the metaphysical dreamscapes of Italian artist Giorgio de Chirico with the latest trends in modernism to create an urban environment quite unlike anywhere else.
On a sweltering June day in the plains of northeast Italy, I traveled to Tresigallo to see this oddity for myself and to discover what happens to a fascist utopia after fascism.
My tour started in front of the old bathhouse, a cerulean building adorned with the word SOGNI ("dreams"). It has become Tresigallo's most iconic building, with an ethereal vibe that makes it perfect Instagram fodder. It sits next to a crimson water tower and the elegant curves of the Casa della Cultura. It all seems oddly familiar, like the remnants of a half-forgotten dream. The whole ensemble is a perfect realization of one of de Chirico's famous "Italian Piazza" paintings.
Further architectural wonders revealed themselves: The old Casa del Fascio with its oblong clocktower, the minimalist porticoes with their disconnected arches, the grand D-shaped square with its central fountain watched over by four gazelle (one for each of Italy's African colonies). The city resembled a kind of netherworld, a liminal space between dream and reality.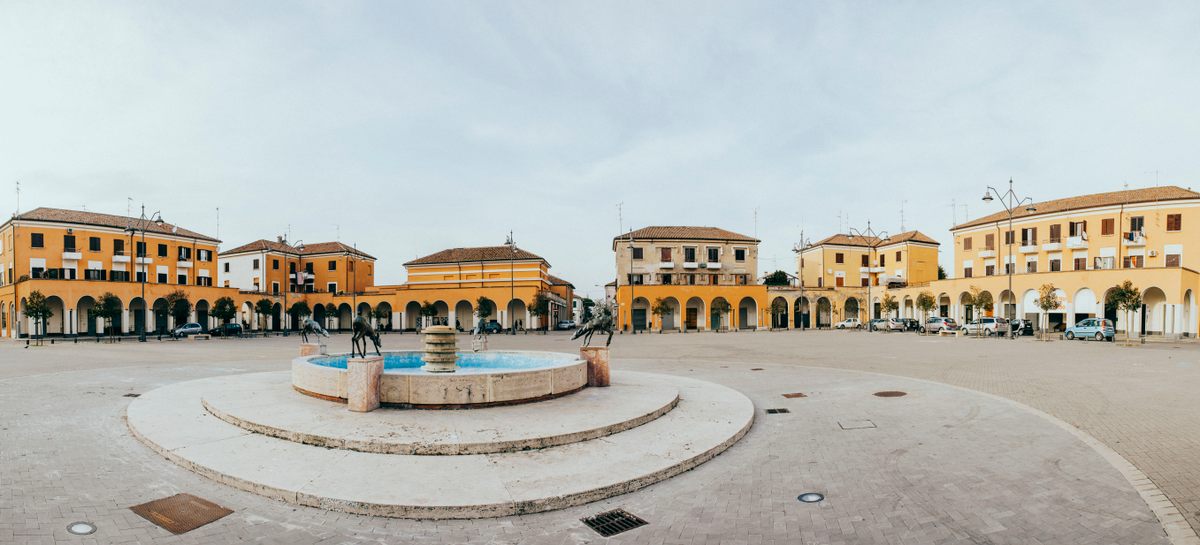 The man behind this transformation was Edmondo Rossoni. Born in Tresigallo in 1884, he impressed the priests at his local school who arranged for him to continue his education in Turin. There he became involved in the radical syndicalist movement, organizing wildcat strikes among factory workers in Italy's industrial heartland. Arrested, he escaped to America but returned to Italy to serve in World War I. Like many syndicalists, he joined the nascent Fascist Party in 1921 and rose quickly through its ranks.
Here's where the story gets complicated –and slightly surreal. In 1935, Benito Mussolini appointed Rossoni as Minister for Agriculture with a mandate to develop the country's food production. Instead, Rossoni retreated to Tresigallo, with a plan to transform his desolate hometown into a utopian model city. Determined to keep the project secret until it was finished, Rossoni opted to design the city himself, entrusting a local engineer, Carlo Frighi, to realize his drawings.
"What distinguishes Tresigallo is the humanism of its design," says local architect Davide Brugnatti. "Other Fascist-era urban developments were either company towns built around factories or vanity projects intended to glorify Mussolini. In Tresigallo, Rossoni envisaged a utopia based around people, with everything geared towards improving their lives."
Rossoni began by constructing highways connecting Tresigallo to both the coast and to the nearest city, Ferrara. Until that point, Tresigallo was so isolated within its swampy marshlands that it was easier to reach by boat than by road, despite being more than 20 miles inland. He installed running water and opened a municipal bathhouse containing the first showers and toilets in the village. He designed a state-of-the-art sanatorium to help people recovering from tuberculosis and surrounded it with a verdant park. He built ballrooms, football stadiums, social clubs, and schools.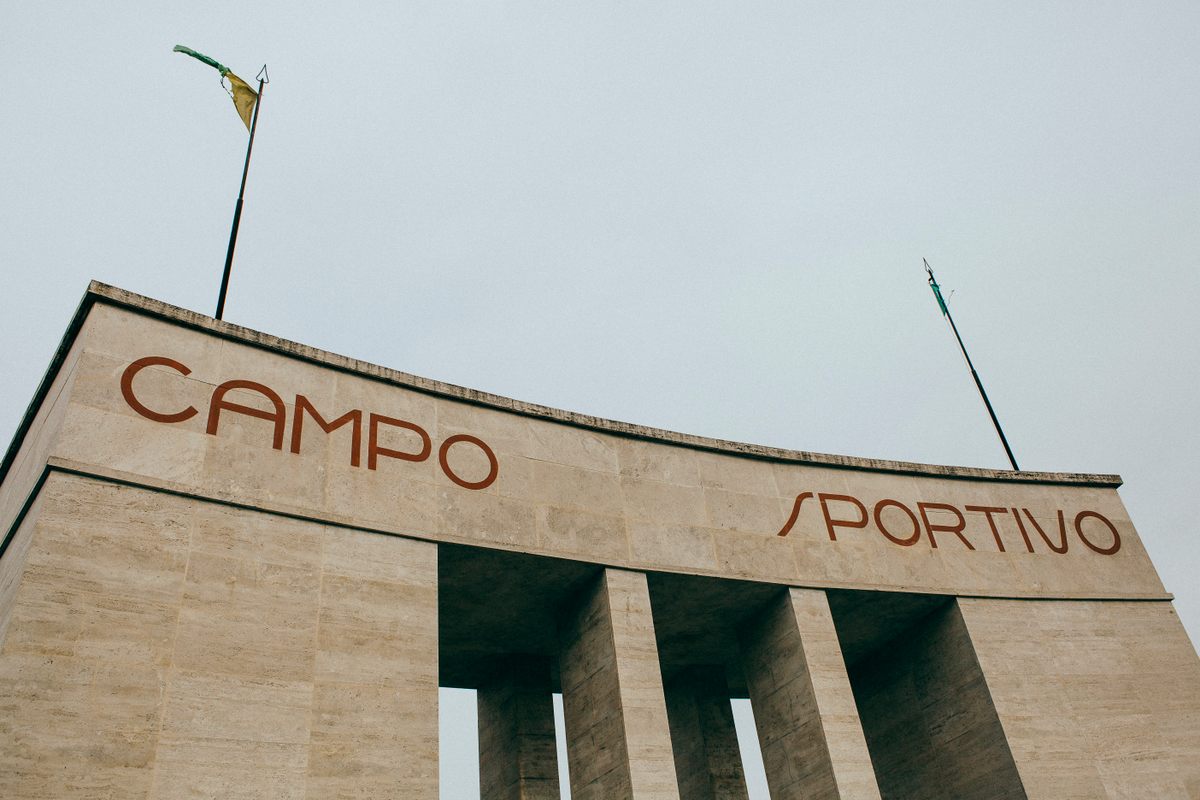 Tresigallo had no industrial zone, so Rossoni built a hotel to lure wealthy industrialists to the village and convinced them to build factories in the city by promising them lucrative contracts in Italy's African colonies. Factories were something of an obsession for Rossoni from his days as a syndicalist in northwest Italy. He built hundreds of them in Tresigallo, producing lucrative goods such as milk, wool, sugar, and hemp. He set up a cellulose factory and turned Tresigallo into the fifth-largest producer of cellulose in Europe.
The sudden explosion of activity in this formerly godforsaken swamp hamlet attracted people from all over the region. By 1939, the population had risen from 500 to 9,000. Tresigallo was beginning to look like a city.
It was around this time that Mussolini started to become suspicious as to what his Minister of Agriculture was up to. He dispatched a spy to Tresigallo who reported back that Rossoni appeared to be secretly constructing a city. Summoned to Rome, Rossoni convinced the prime minister that he was building a fascist utopia whose model could be replicated, cookie-cutter, across Italy. Mussolini reluctantly allowed him to continue, but the outbreak of World War II ultimately put an end to the project.
Following the Nazi takeover of northern Italy in 1943, Rossoni fled to Canada. He returned to Italy after the war, settling in Rome, and only making fleeting visits to his hometown. But the locals—who by then had morphed from fascists into communists—still held him in high regard. When he died in 1965, his funeral was held in Tresigallo, and his grandiose tomb was erected in the center of the city's cemetery.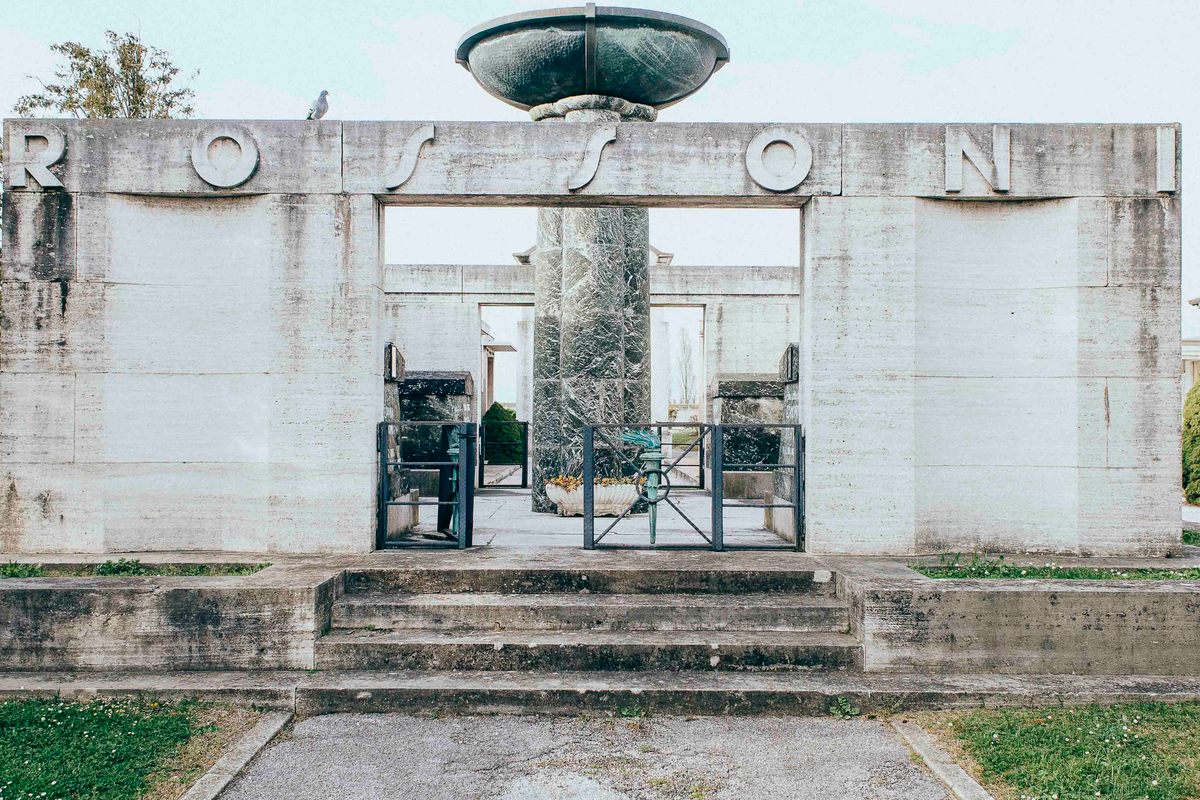 But by then, the city was in decline. Much of its industry closed down by the 1970s and the population dropped to around 3,000. But in the 1990s, the city began to be rediscovered by architects, engineers, and historians, who were astonished by this obscure urban masterpiece in the swamplands of northeast Italy.
"Tresigallo has the largest collection of Fascist-era buildings of any settlement in Italy," says Brugnatti. "Houses, industry, public services, sport, culture…all this was built in secret over a two-year period."
But there was the question of what to do with this inheritance. The factories were never going to reopen, so Brugnatti and other locals began holding public assemblies on the future of the town. They wanted people to recognize the transcendent beauty of the architecture while also reclaiming the town from its fascist past.
One example was the gym, which had been run by the Gioventù Italiana del Littorio, the youth wing of the Fascist Party. "It was essentially a place where boys would work out while being bombarded with Fascist propaganda," says Brugnatti. "After a public discussion, it was decided to transform it into the Casa della Cultura, which functions both as a library and a cultural center for talks, conferences, film screenings, exhibitions, and art shows. Thus, a space intended for indoctrination was transformed into a space intended for expression."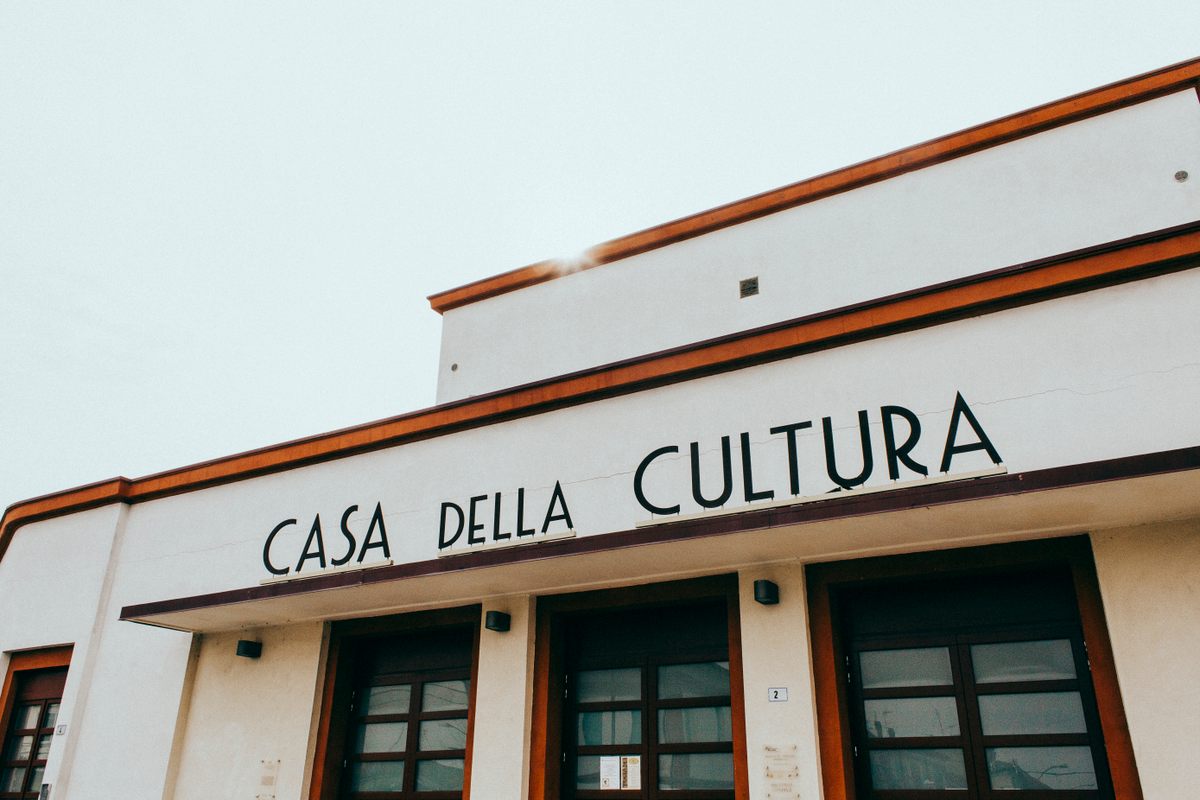 Energized with a newfound pride for their town, local associations started springing up, themed around sport, food, theater, concerts, cinema, and many others. Brugnatti's association, Torri di Marmo, focuses on cultural and touristic marketing for Tresigallo.
"Our plan for Tresigallo is to build an economy based on architectural and educational tourism," says Brugnatti. "We want to promote the beauty of our town and welcome visitors keen on learning about our history, our present and our architectural and cultural assets."
In 2003, the Region of Emilia-Romagna established Tresigallo as a "City of Art," and in 2015, it joined ATRIUM, a pan-European association of towns constructed under totalitarian regimes. Restoration works continue and artists have been commissioned to add their own touches to the city. Its Instagram-friendly architecture makes it popular for tourists and businesses alike; Ducati recently did a photoshoot there. The town, it seems, might have a future after all.
This dissonant heritage is what makes Tresigallo so interesting – and challenging. A utopia built by a rogue Fascist, adorned with metaphysical architecture, both conservative and transformative in its vision, ruined by deindustrialization, burdened by stigma, and ultimately born again from its ashes.