To Revive This Royal Music, Ugandans Had to Grow New Instruments
Bigwala was once illegal, and only two master practitioners remained.
James Lugulole, age 81, arrives at a house surrounded by coffee trees in the Ugandan village of Mawanga. On a papyrus mat, he aligns and assembles the trumpets he carries inside a basket. More men arrive on motorbikes, carrying drums and more trumpets. As they prepare to play, men and women of all ages gather under the shade in anticipation.
"Everytime there is a Bigwala performance, people will stop to listen," says James Isabirye, a Lecturer at the Department of Performing Arts of Kyambogo University in Kampala, who has been working with local communities to preserve musical traditions since 2012.
Although it had been illegal for decades, James Isabirye first heard Bigwala when he was young. Growing up in a village in the Busoga kingdom, one of five traditional monarchies of Uganda, he was exposed to music from an early age. "Each kingdom had its own musical traditions," he says. "When I was a child, one of our neighbors who was a trumpet player died and all his teammates came to play for his funeral. The trumpets were called Bigwala."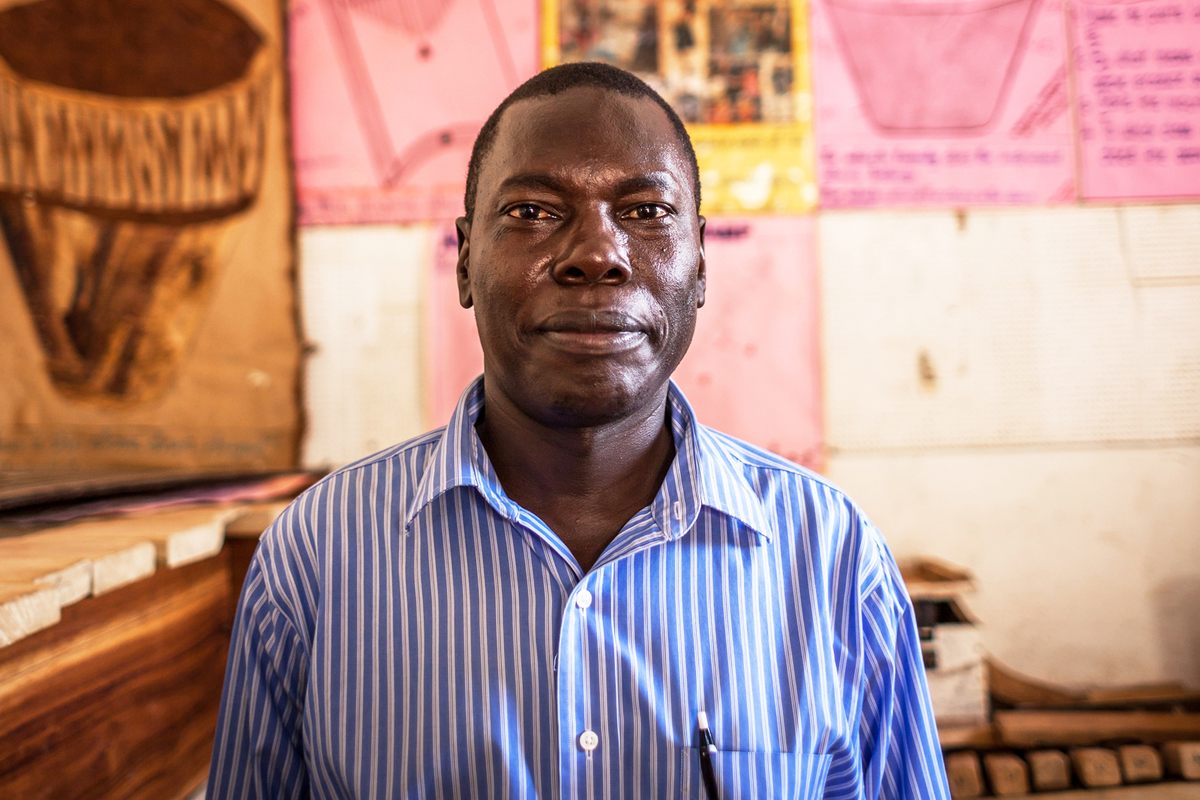 Bigwala were considered royal instruments, and performers danced and played during coronations and other important events for centuries. Their joyous notes were once the sound of Busoga's monarch and the kingdom. But in 1966, Prime Minister Milton Obote imposed a new constitution in Uganda that, in an effort to unify the country, abolished the kingdoms and banned performances of Bigwala and other cultural practices associated with them.
"The people who were performing royal music had to go into hiding," says Isabirye, "and the music stopped being practiced." Kingdoms were demonized, and playing the king's music would lead to their arrest. The Bigwala music Isabirye heard in his village was an illicit performance. By the time President Yoweri Museveni restored the kingdoms in the 1990s, royal musical traditions were on the brink of extinction. In 2005, when Isabirye helped organize a national cultural festival, he noticed with alarm that only old people attended to play and listen to Bigwala. As of 2012, only two master practitioners of Bigwala remained alive.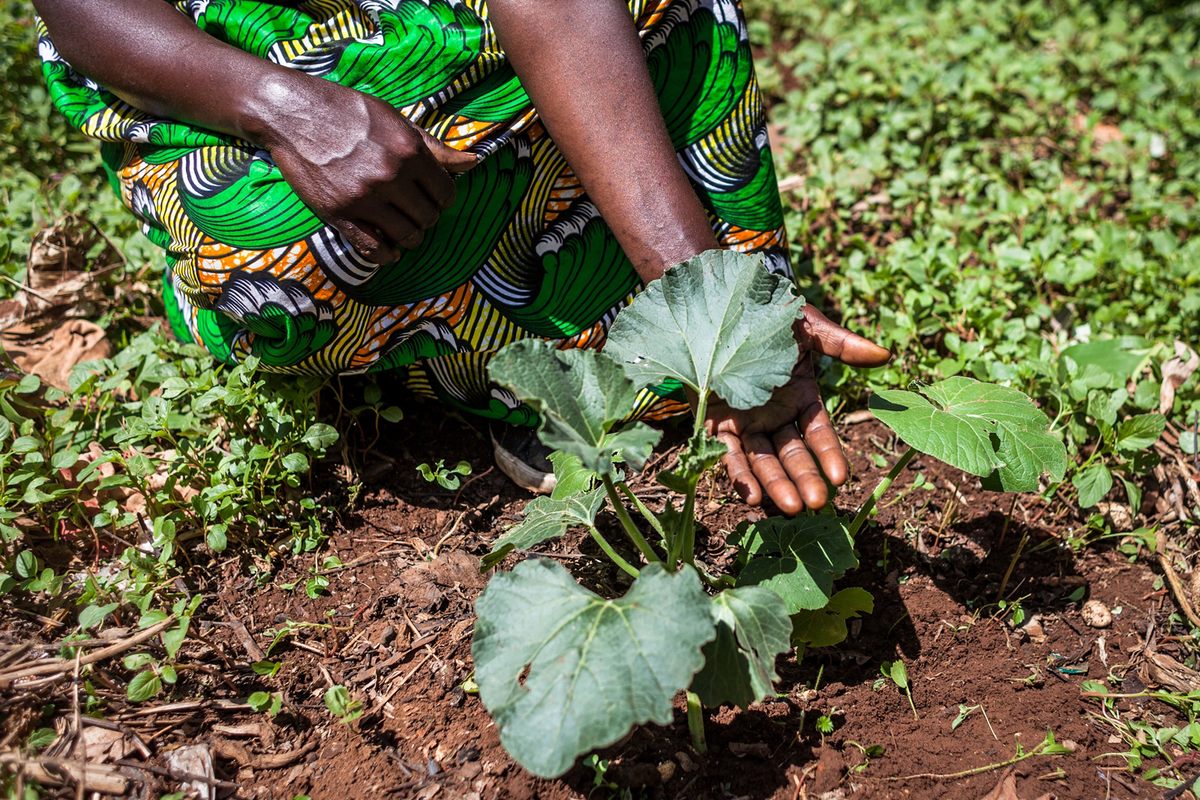 In response, Isabirye made it his mission to revive the tradition. "This music is part of the cultural heritage of the Basoga people," he says. "If these traditions are lost, the people are lost as well."
He started by applying to add Bigwala to UNESCO's List of Intangible Cultural Heritage in Need of Urgent Safeguarding—a status that would also aid in securing funding. "Many people didn't even know what Bigwala was," says Isabirye, referring to Ugandans. The application was successful, and the elderly musicians Isabirye had met were eager to pass on Bigwala skills. There was just one problem, which everyone had overlooked. "The seeds for growing the gourds were lost," says Isabirye, a recollection that he laughs about today.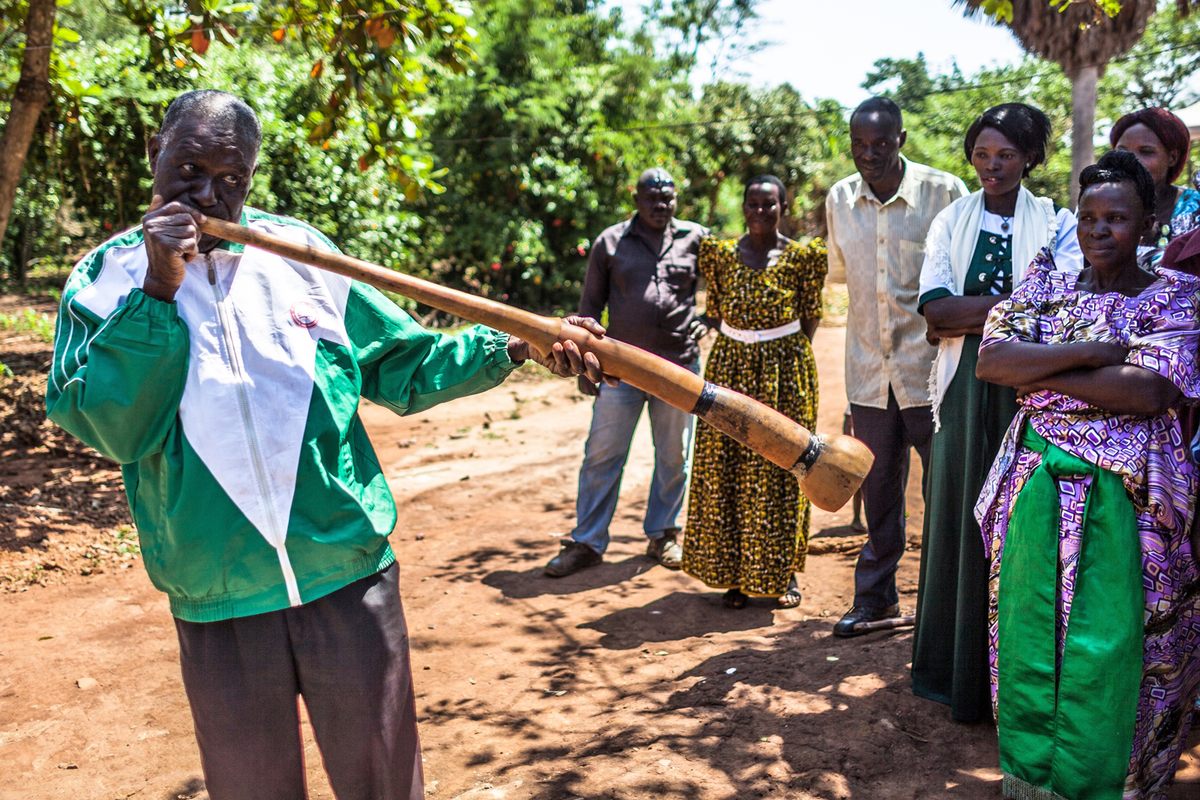 One of the reasons that Bigwala has such a long history is that the trumpets are made from a long-necked type of gourd. "The tone of the trumpets is pleasant to anyone, and yet the simplicity of making them is surprising," says Isabirye. "They are just rustic gourds assembled together." In the local Lusoga language, the term "Bigwala" refers to the gourds (a set of five differently sized trumpets), the accompanying dance, and the music itself. Gourds had everyday uses in the community—drinking water, carrying beer, preserving cereals—but they were also a royal symbol.
Similarly, Bigwala is simultaneously elite and democratic. While associated with the king, the music provided a unifying sense of identity for the Basoga, and ordinary people would also hire performers for weddings and housewarmings. Bigwala does not require a trained group of dancers, and the trumpet players do not have designed costumes. "Everybody dances the way it pleases them," says Isabirye. "Bigwala is for all people and does not limit anybody from entering the performance."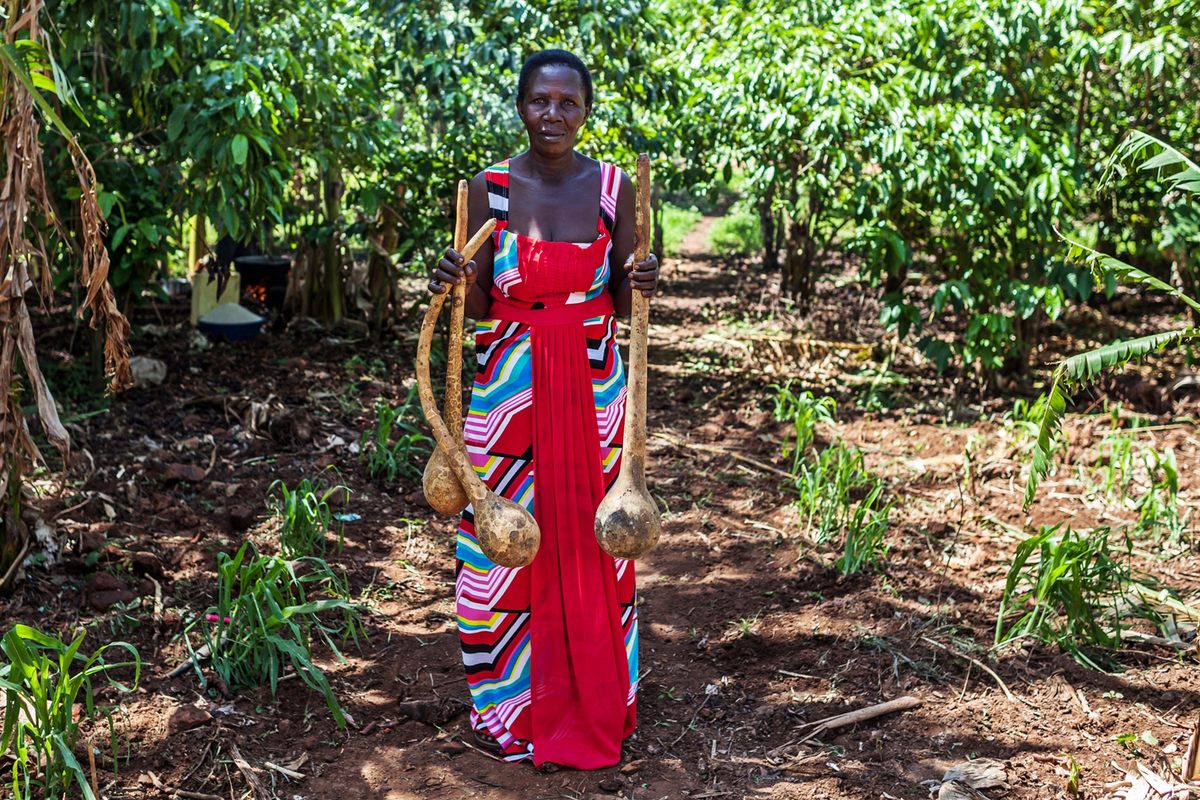 To make Bigwala trumpets, Ugandans collect mature gourds and keep them in a reserve above the fireplace for about a month. Gourds dried in the sun do not produce the desired, rich sound, and they can crack. But a fireplace's mild warmth provides ideal conditions for the gourds to dry slowly. Unfortunately, no one could find the seeds they needed to grow new instruments.
"I used to travel on a motorbike as far as five hours from my home looking for the seeds," says Irene Nabirye, a women's leader in the village of Mawanga, and one of many community leaders Isabirye mobilized to search for the gourd seeds. None of the musicians had any, so they traveled farther and farther until, Isabirye says, they found one old woman who had kept a gourd in her fireplace. Cutting it open, they found 36 seeds. Nabirye became part of the group that grew the first new generation of trumpets with those seeds.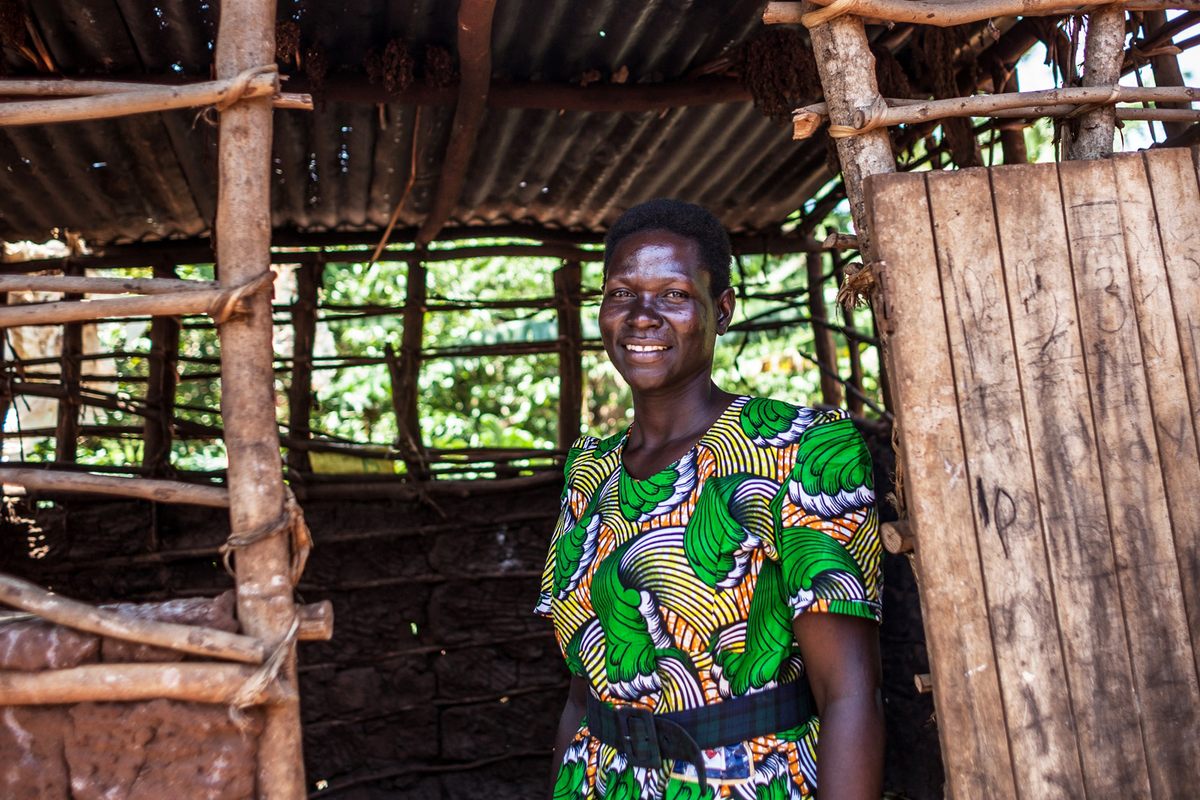 To Isabirye's delight, it was not just elderly Ugandans who became interested in the restoration project. Children helped cut mature gourds, glue pieces together to form trumpets of varying lengths (starting with the lead and lowest-pitched "Enhana" trumpet), and fasten the new instruments with rubber bands while the glue dried.
Since 2015, with support from UNESCO, more than 100 youths from different villages in Busoga have been trained in making gourd trumpets and performing Bigwala music. Isabirye says that Bigwala is now part of the curriculum for Uganda's Certificate of Education.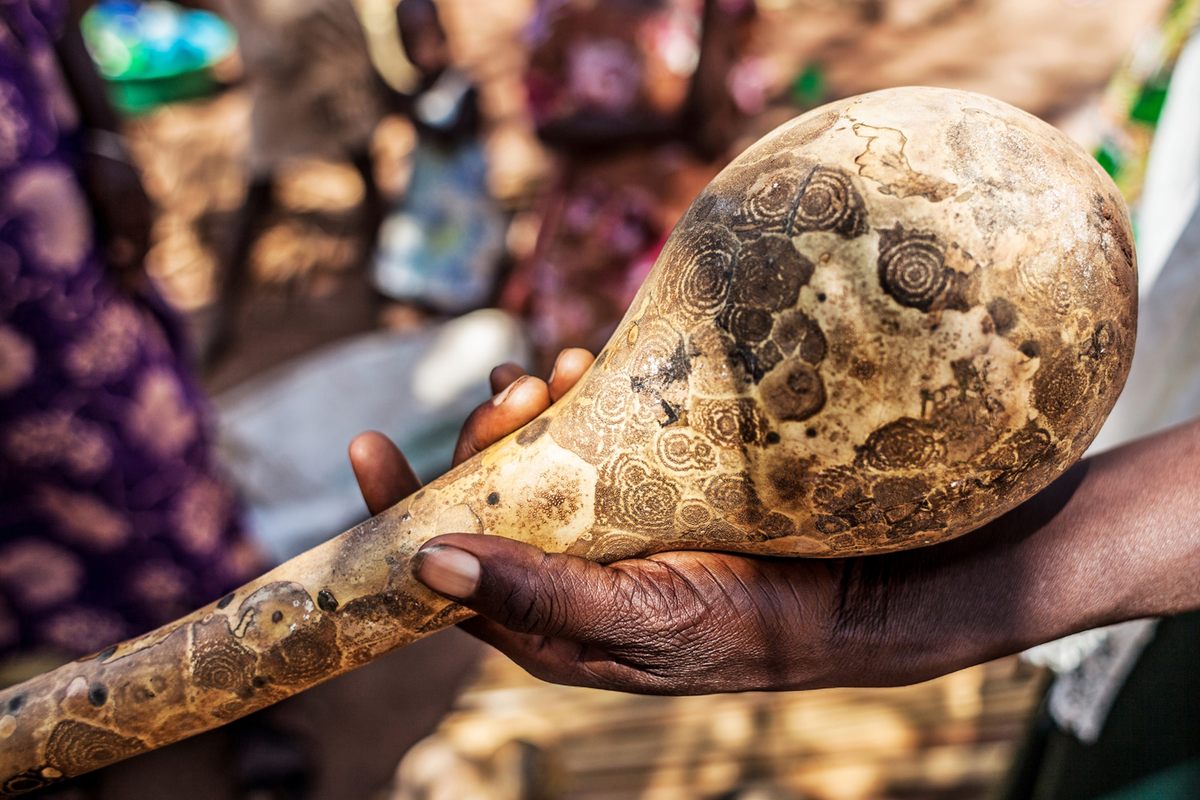 In March of this year, I witnessed the results at a performance in Nabirye's village. As the soothing melody from the five trumpets rose above the treetops, accompanied by drumming, women joined a moving circle, swaying their bodies and raising their hands to the rhythm. Eight Bigwala groups have been formed so far, and each can fully perform the music and dance for their communities. The new generation of Bigwala players have played at three coronation anniversaries and two events to mark Kyabazinga (King) Day. Against all odds, young Ugandans are taking up a tradition that was once on the verge of extinction.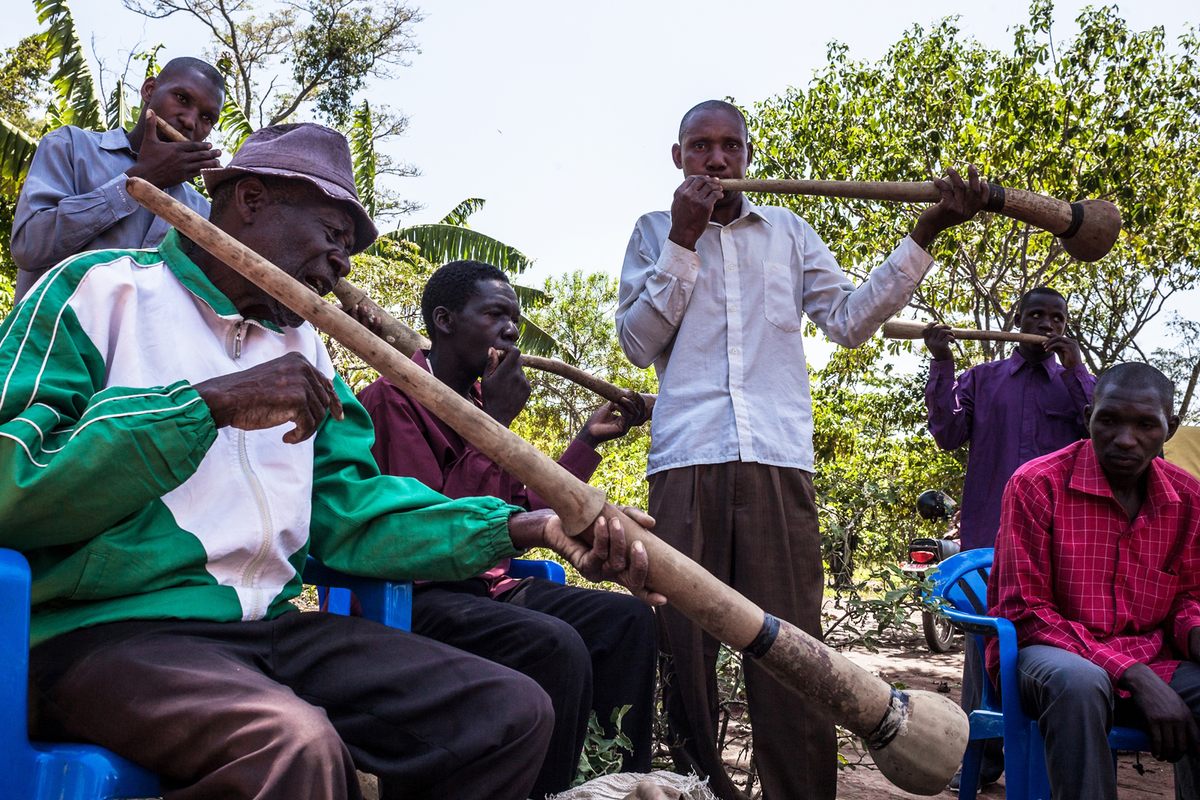 Gastro Obscura covers the world's most wondrous food and drink.
Sign up for our email, delivered twice a week.