Volcano Erupts in Alaska, Sending Ash 20,000 Feet Into the Air
Mount Pavlof has erupted several times in recent years.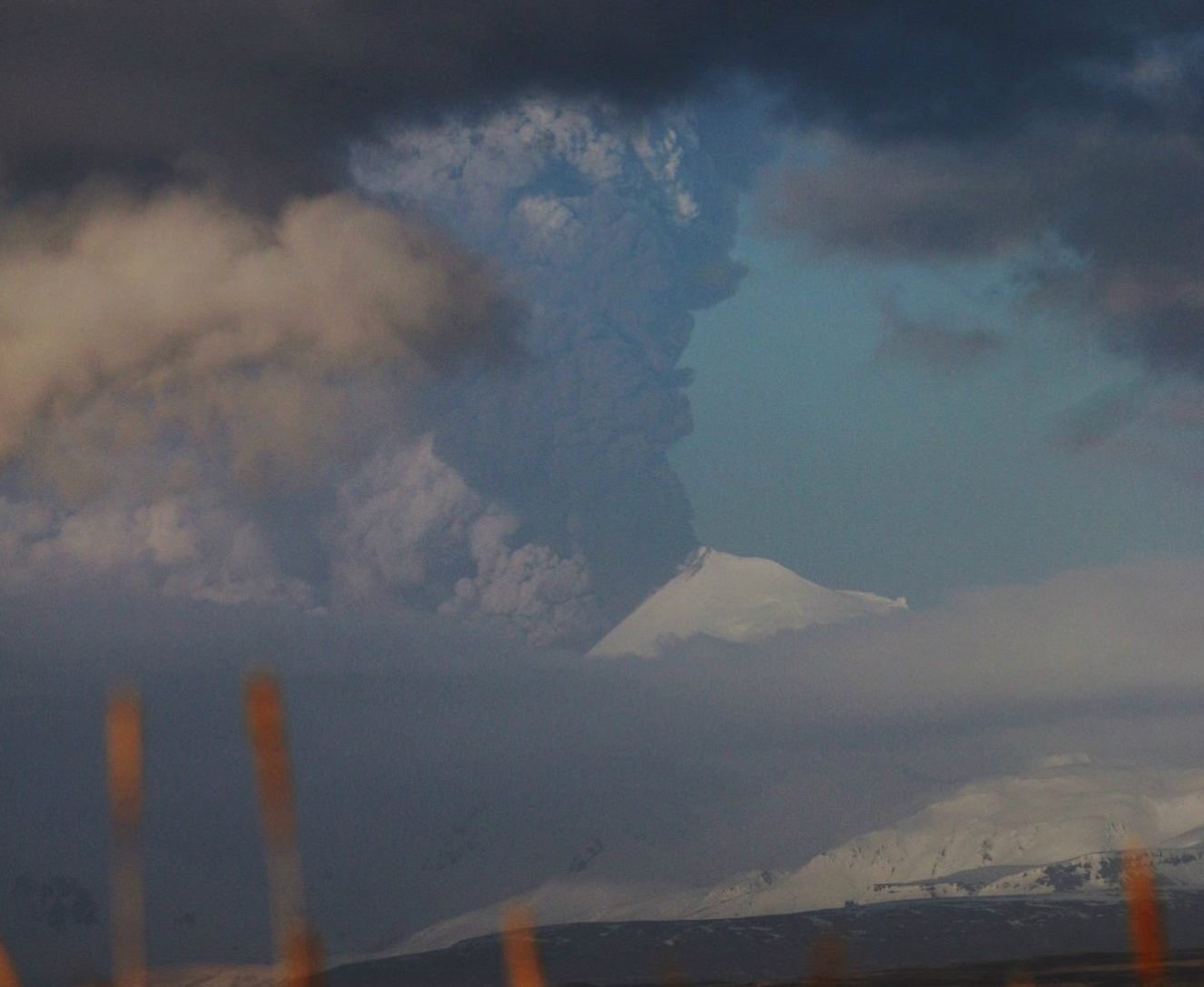 Mount Pavlof on Sunday. (Photo: Royce Snapp/Alaska Volcano Observatory)
It was, literally, a code red.
"Eruption with little precursory activity," an alert from the U.S. Geological Survey read yesterday. "Ash cloud to 20,000 feet [above sea level]."
Around 4:18 p.m. local time yesterday, Mount Pavlof blew its top.
For humans on the ground, the eruption wasn't much to be scared of—the volcano, on Alaska's Aleutian Islands, is dozens of miles from where people live.  But for pilots in the air, it could be a different story. The eruption was first spotted by a pilot, in fact, and the U.S.G.S.'s code red was aimed specifically for others passing through. 
One of the most active volcanos in the world, it has erupted at least a dozen times since the early 1980s, and the eruptions can get pretty dramatic. 
Here's a photo taken from the International Space Station after one eruption in 2013: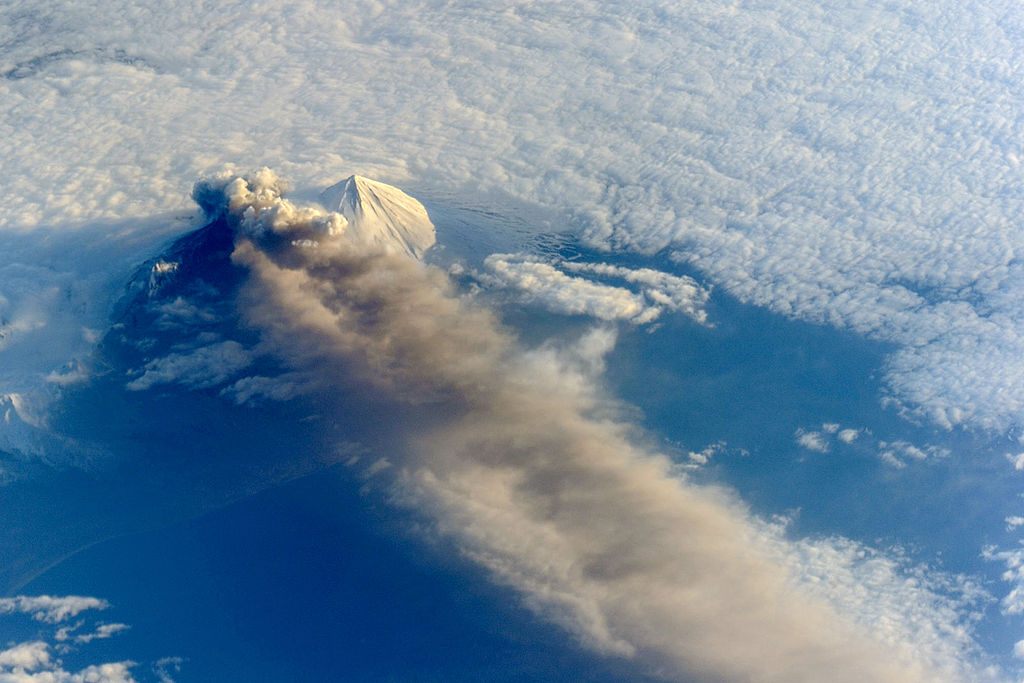 Ash plumes in this eruption were said to have risen as high as 27,000 feet above sea level. (Photo: NASA/Public Domain)