Looking at Famous Buildings Through Water Droplets
Serbian photographer Dusan Stojancevic offers a unique perspective on the world's most iconic structures.
Photographer Dusan Stojancevic can't always wait for the rain. His popular photo series involves capturing the reflections of famous buildings in water droplets. So when he is visiting a new city and there is no rainwater along the streets, he sprinkles some drops of his own. He tries to do it without a pattern, so it looks natural.
Little else about Stojancevic's photographs is staged, however. Aside from small color corrections, Stojancevic does not use editing software. His preferred technique is macro photography, in which an object is presented as larger in the image than it is in real life. Macro photography was once difficult to pull off, requiring special add-ons to magnify the camera lens, but the advent of digital photography has proved a boon to people like Stojancevic. Many digital cameras can automatically rearrange their lens elements to optimize close focus.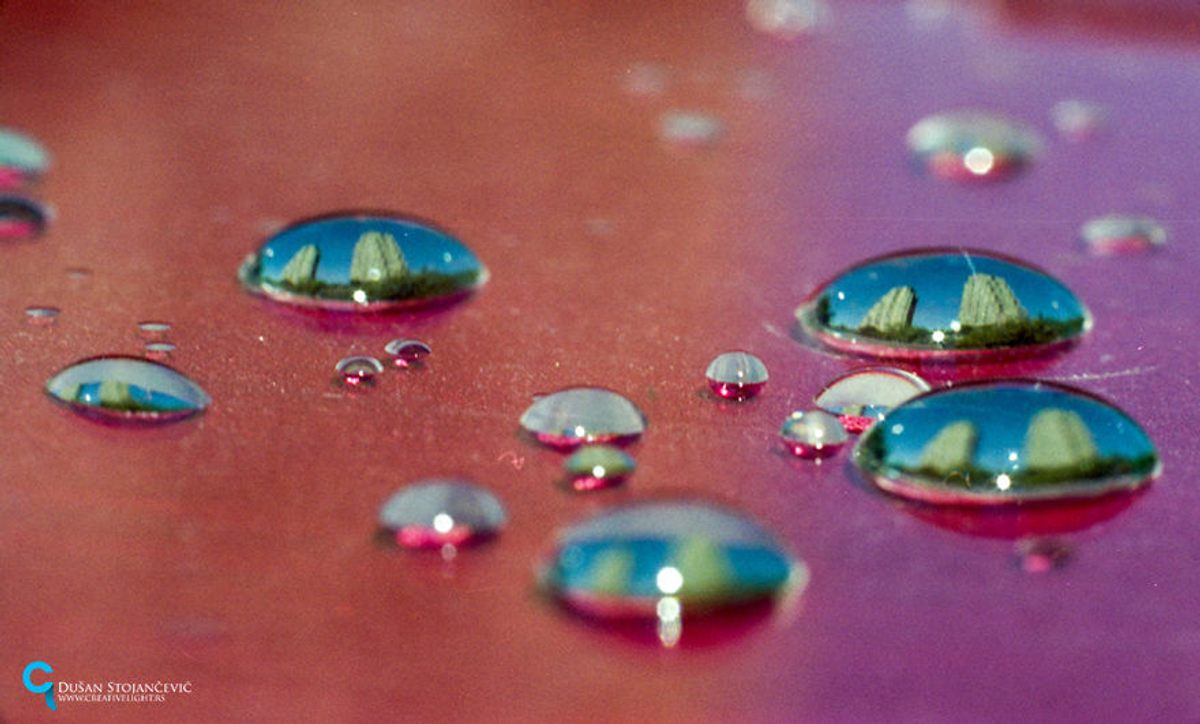 For fifteen years, Stojancevic's "droplet microcosmos" series has forced viewers to consider towering world landmarks from a unique perspective—that of a tiny water droplet. His earliest images were taken near his home in Belgrade, Serbia. He added several more to his collection on a trip to New York.
Recently, Stojancevic has also expanded his project to feature more than mere buildings. In a collaboration with the non-profit WaterAid, he photographed—through water droplets—people who have benefited from the expansion of clean water into their communities.