Inside the 'Trend-Free' World of Wisconsin's Supper Clubs
Born out of Prohibition speakeasies, they're getting a second wind.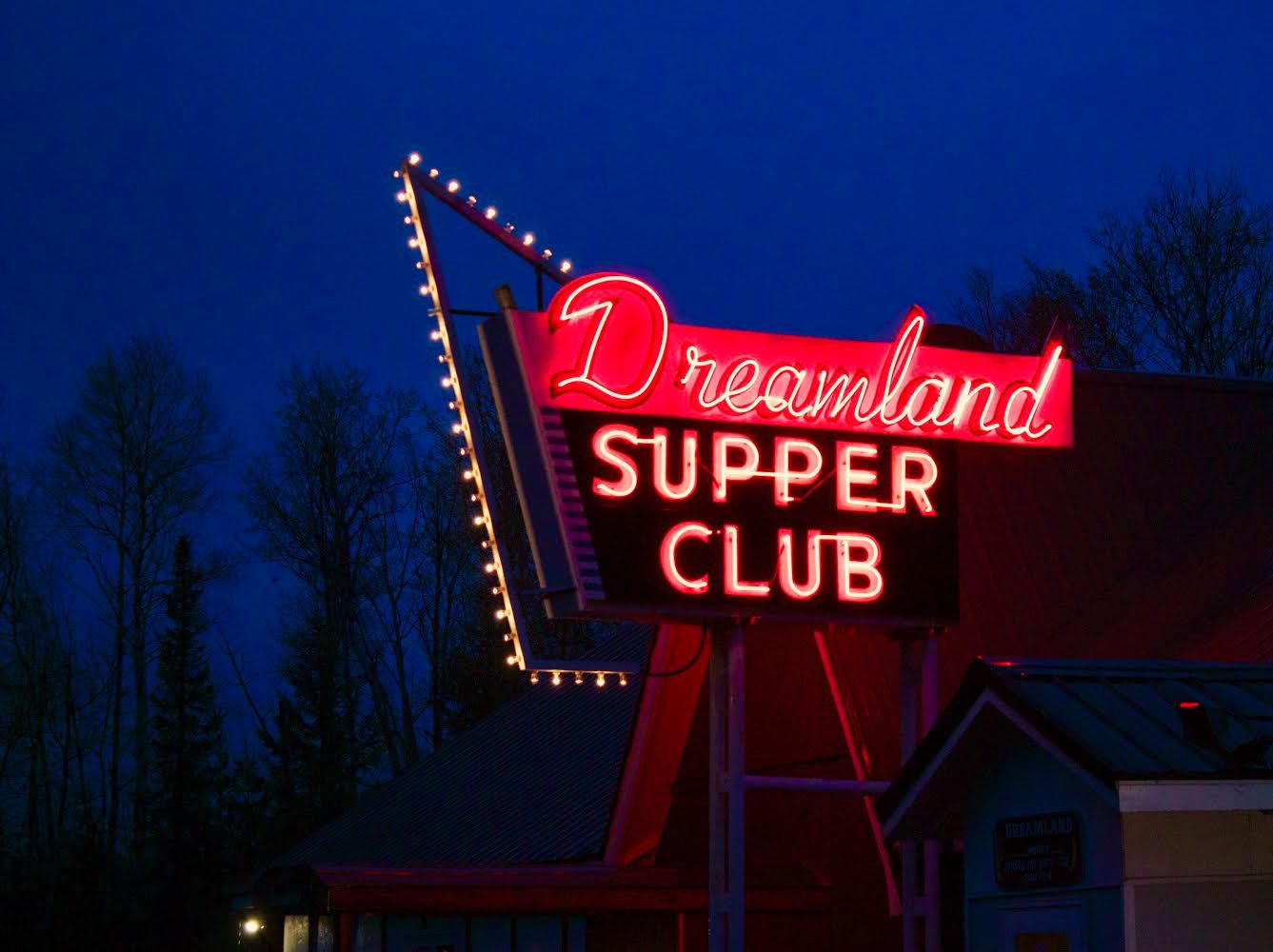 From the outside, a Midwestern "supper club" might seem like a typical, if slightly old-fashioned, restaurant. But these establishments, especially concentrated in Wisconsin, are their own genre. They're distinguished by taxidermy, dark wood, and their location: romantically remote, on the borders of lakes or forests. The specials have a cheerful regularity—fish fries on Friday, chicken on Sunday—and on other nights, customers feast on steaks, seafood, bread, soup, and complimentary relish trays of cheese, salads, and pickled vegetables. Washed down with cocktails and boozy ice cream drinks, it's a bountiful eating experience. It's also one with an inextricable whiff of the past about it, something that has both helped and hurt the supper club tradition.
For many diners, their love of supper clubs is partly nostalgia. Documentary filmmaker and supper club-chronicler Ron Faiola remembers going with his grandfather during fishing trips. "Growing up in Wisconsin, that's something you do," he says. Supper clubs are grandfatherly restaurants—their heyday was the post-war time of plenty. But, Faiola says, the supper-club's model goes back further, to Prohibition-era New York "in the speakeasies," where people furtively drank during dinner. "Under your table, there'd be a bottle."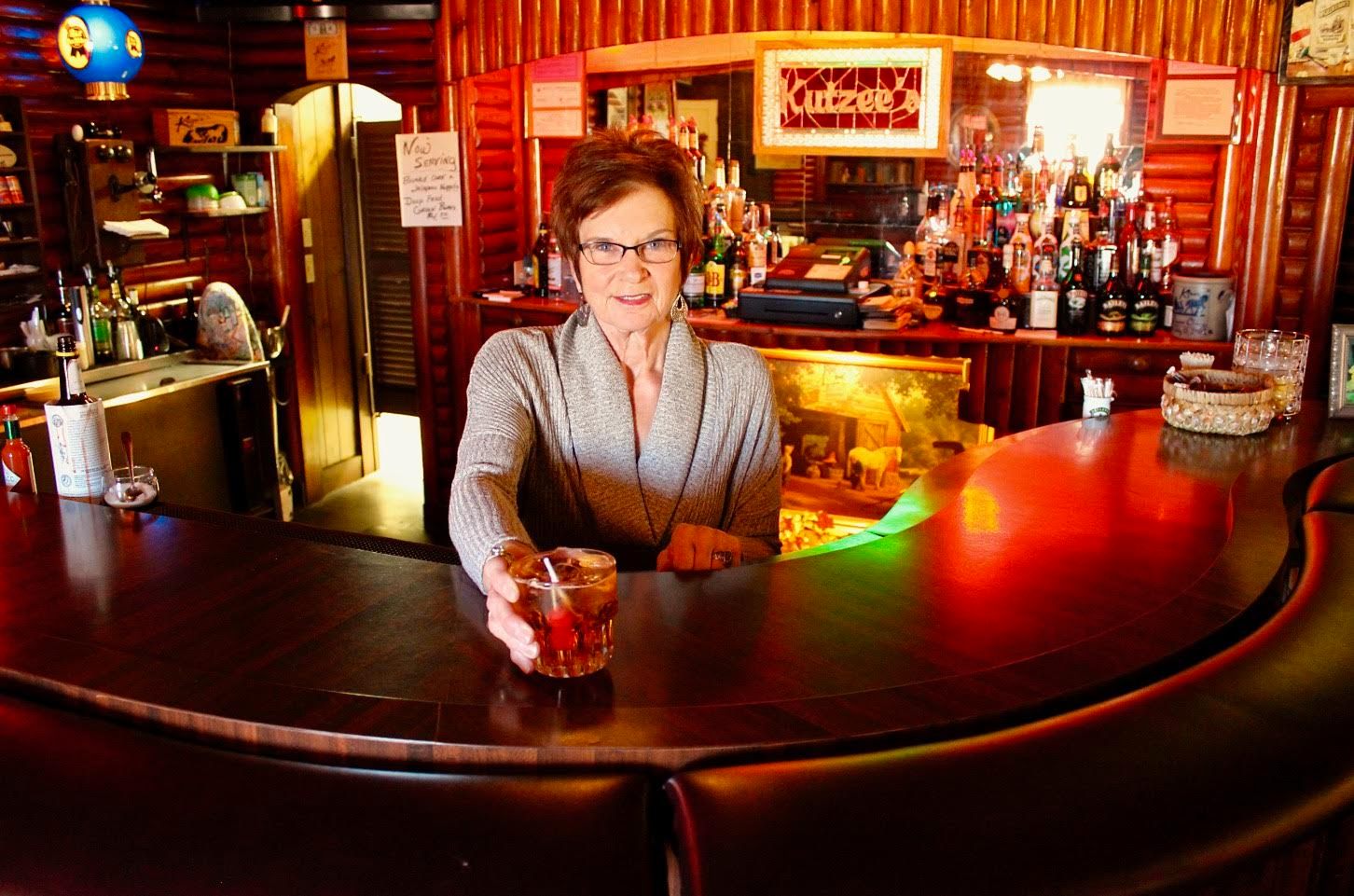 These establishments became entrenched in Wisconsin for several reasons. For one, out-of-the-way restaurants were great places to drink clandestinely. For another, booze was more plentiful near the Canadian border. And while New Yorkers no longer needed clubs to dine and drink after Prohibition, supper clubs remained important social gathering places in small Wisconsin towns. Upscale entertainment spots as well as restaurants, they've always hosted birthday parties, anniversaries, and events.
While many have a woodsy theme, one long-gone supper club built in 1961 was famously shaped like a pyramid and filled with pseudo-Egyptian decor. But many still-existing supper clubs depend on their surroundings as an attraction. "It overlooks the water and has beautiful sunsets," Faiola says of the supper club Ishnala in Wisconsin Dells, where live trees grow through the dining room. One corner table with a superlative view is constantly booked for engagements.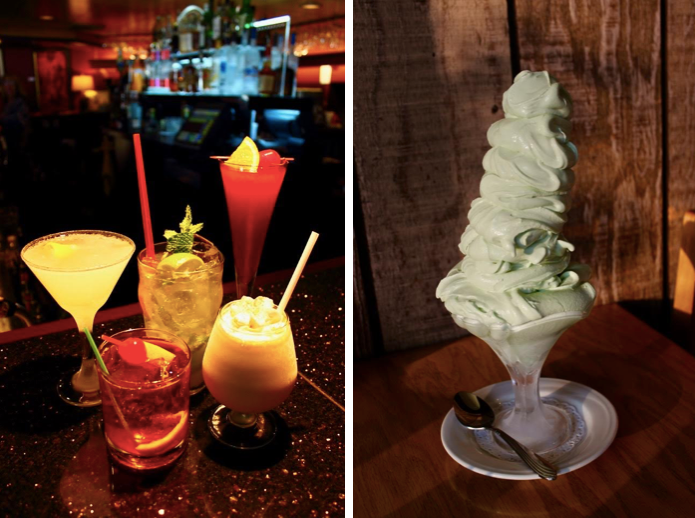 Apart from the food and decor, supper clubs also function differently from typical restaurants. Many are only open for dinner, or "supper" in Midwestern parlance. They tend to be owned by families, who may even live on the premises. "You're in their house, basically," Faiola says. Employees are family members, or stick around long enough to become family. Supper clubs have unusual hours, based on the family's schedule, and tend to be passed from generation to generation. That's the case with Don Petersilka, owner of the Mill Supper Club, an establishment that Faiola says has the "Holy Trinity" of supper club decor: taxidermy, twinkly lights, and dark wood. "My grandparents bought the Mill in March of 1963," Petersilka says, and he bought it from his parents in 1991.
Many supper clubs are resolutely classic. One famed supper club, Milwaukee Five O'Clock Steakhouse, proudly announces on its website that it is "Rich in Tradition and Free of Trends." That applies to the menu offerings, as well as the decor. While food is always made from scratch and varies slightly from club to club, Faiola says the only way to describe the meat-and-seafood heavy meals is "American cuisine," and a lot of it. The brandy Old-Fashioned, served sweet, is a mainstay. "Wisconsin loves brandy," Faiola laughs.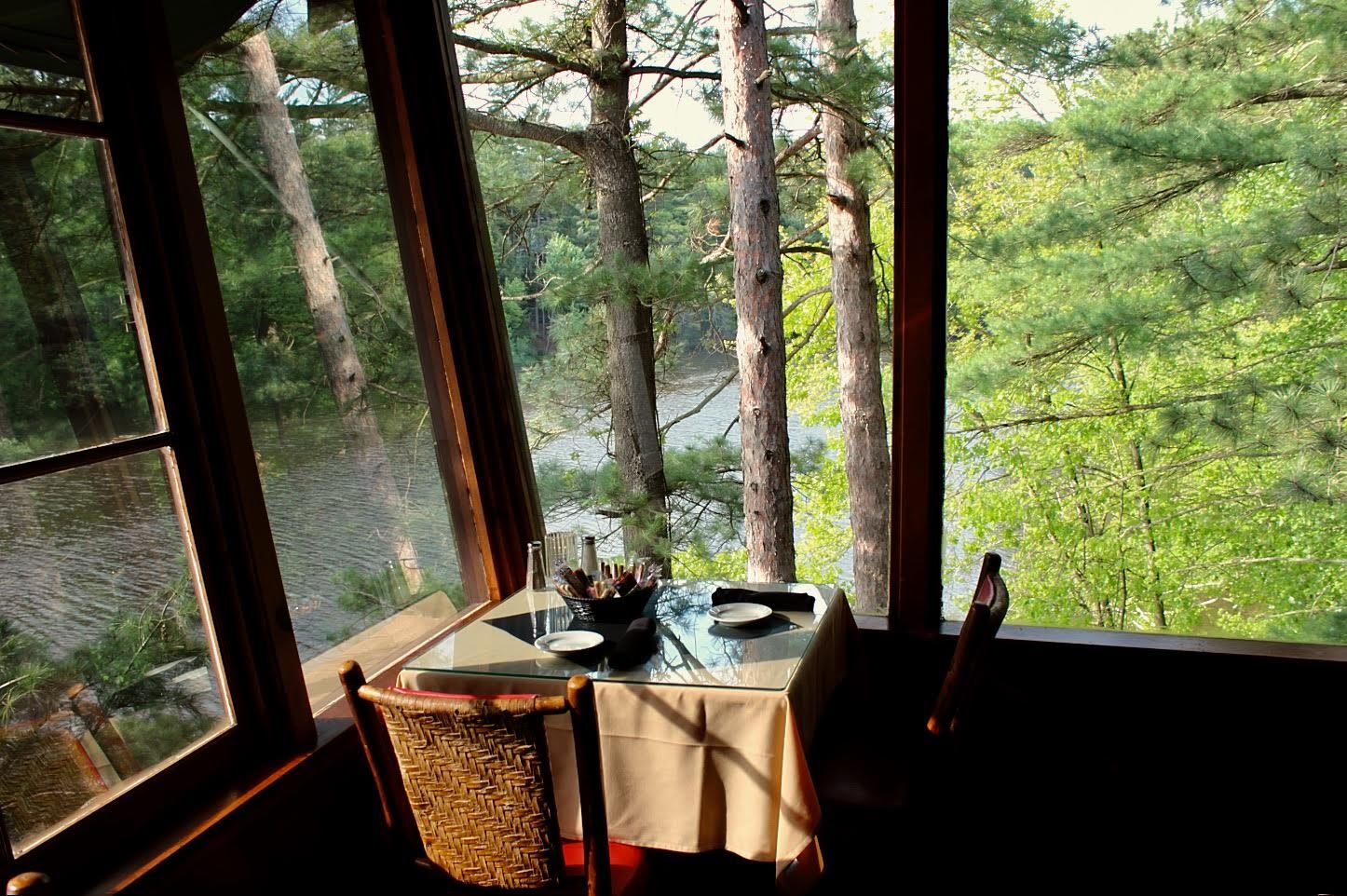 But the changing restaurant scene has left some supper clubs behind. There are more alternatives, and chains offering quick, conveninet dinners have established themselves in city centers. The bar is the heart of the supper club, dispensing martinis and brandy Old-Fashioneds (it's even where customers place their dinner orders). But drunk-driving campaigns have spurred people to drink closer to home. "Places used to be open until one or two in the morning; now they're closed at nine," Faiola says. Aging owners, clientele, and even buildings have spelled the end of supper clubs—Faiola says many burned down.
The 2008 recession compounded these problems. For Faiola, it was especially vivid. His video production and photography work dried up, and he decided to travel Wisconsin, gathering material for what became a documentary on supper clubs, followed by two books. "Supper club owners, they didn't know what the economy was going to do," he says. "People weren't going out to dinner anywhere, really." Business slowed, and supper clubs closed.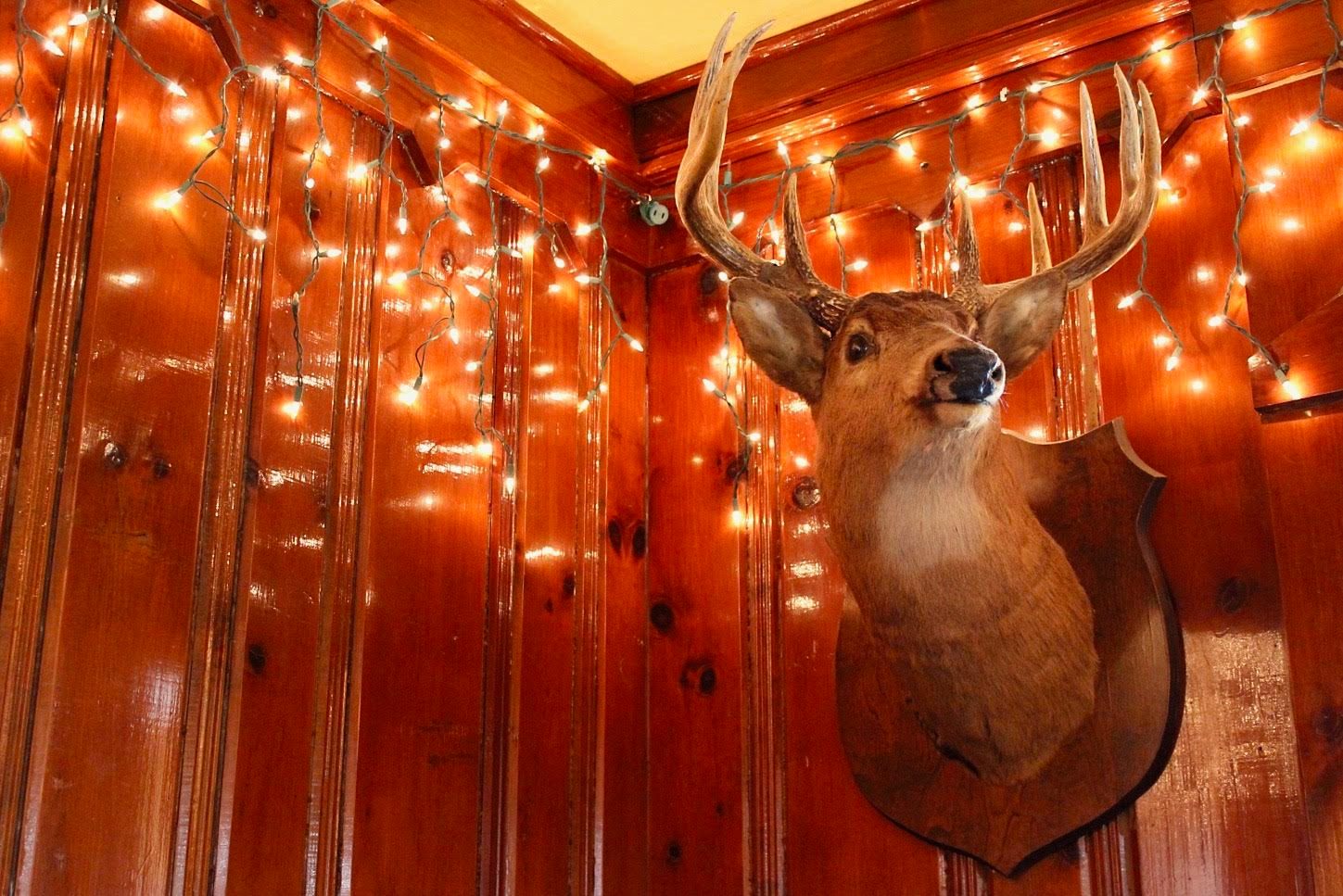 Help came from an unlikely source: the television show Mad Men, which Faiola says promoted a "retro-cocktail" vogue. "People wanted to go back to these restaurants of yesteryear." When the economy began to recover, several new clubs opened, and old ones renovated. In 2016, the state of Wisconsin made supper clubs a highlight of its annual tourism campaign, and in 2017, governor Scott Walker declared August 31 "Supper Club Day." Faiola says he's met people using his books to visit new supper clubs, one by one, and reckons there are hundreds across the state.
Business still isn't easy post-recession. Supper clubs' decadent, multi-course meals remain a rare treat for most diners (not a weekly occurrence), food costs have climbed, and staff is hard to find. But both Faiola and Petersilka say that supper clubs won't change. Tradition is what makes them special: the ritual of driving to a beautiful place, sitting with a drink under the glassy eye of a taxidermy deer, and eating until you burst.
Gastro Obscura covers the world's most wondrous food and drink.
Sign up for our email, delivered twice a week.