Floridians Are Eating Their State Tree to Help Their State Animal
Swamp cabbage is native, but a nuisance.
Along every highway, road, and boulevard in Florida, cabbage palms stand tall. The majestic trees, with their brown-gray trunks and green, leafy fronds, have been a local symbol since long before 1953, when they were named the official state tree. It's hard to imagine eating the towering palms, but their tender cores are used in salads and other dishes. Yet the cabbage palms themselves have grown too abundant—good for chefs and landscapers, perhaps, but not for wildlife.
Over the last decade, this native plant has crowded out other species, devastating vital pine flatwood and wet prairie communities across southern Florida. These habitats "are critical for species like panthers, cockaded woodpeckers, and all kinds of other critters," says Kevin Godsea, project leader at the Florida Panther National Wildlife Refuge.
"Cabbage palms in and of themselves are fine. They're the state tree," says Godsea. The problem, he notes, is that the region's hydrology has been altered with the installation of canals and roads, negatively impacting groundwater levels. Historically, pine flatwood habitats had groundwater for about seven months out of the year. Since the hydrology change—which happened gradually over the past decade—those same areas now only get "wet maybe one, two, three months out of the year," says Godsea.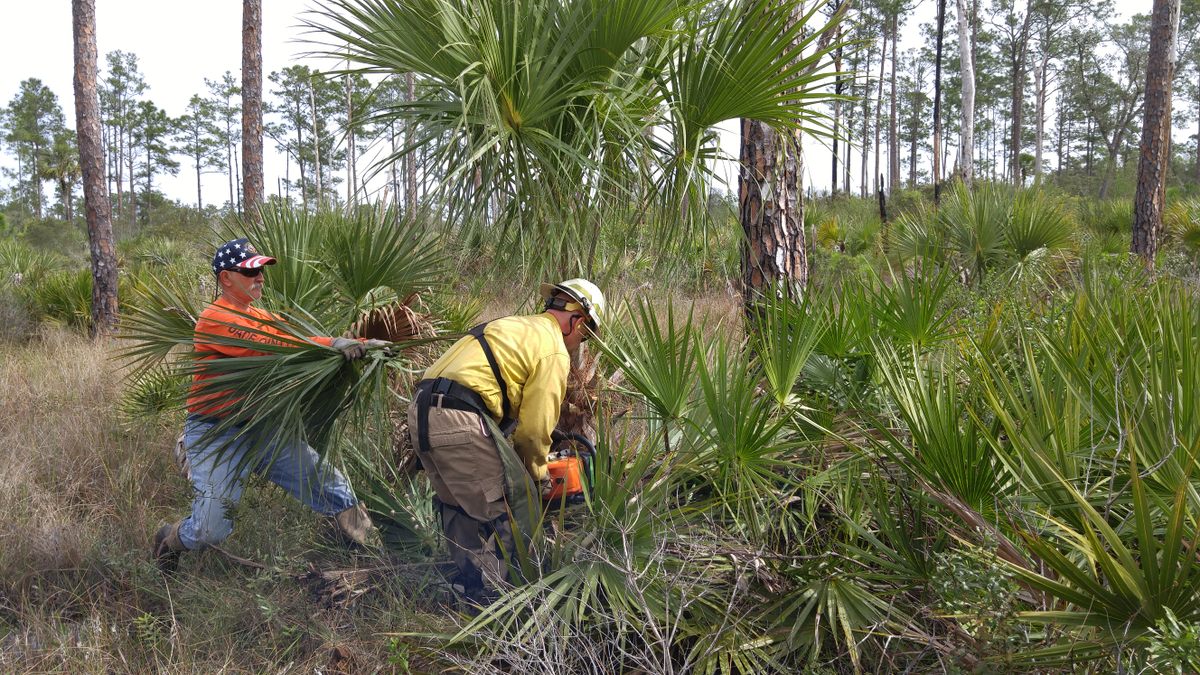 This shift created the perfect environment for hardy cabbage palms to flourish when other plants can't. Something as simple as drainage can impact larger plant communities and the animals that depend upon them, in particular Florida's state animal, the endangered Florida panther. With only about 100 panthers left in the state, loss of habitat is one of the primary reasons behind their endangered species status. Of those remaining, the majority are found in south Florida and roam "less than five percent" of their historical range, according to the U.S. Fish and Wildlife Service.
Further, because cabbage palms are fire-tolerant, wildfires and prescribed burns "burn hotter than if it were just grass," says Godsea. Those flames burn high into the overstory, killing pine trees that may not have been scorched if not for the abundance of cabbage palms. The result is a major loss of pine flatwood habitat—a critical hunting ground for panthers.
"Deer, they thrive in those pine flatwoods. That's the primary prey for panthers," says Godsea.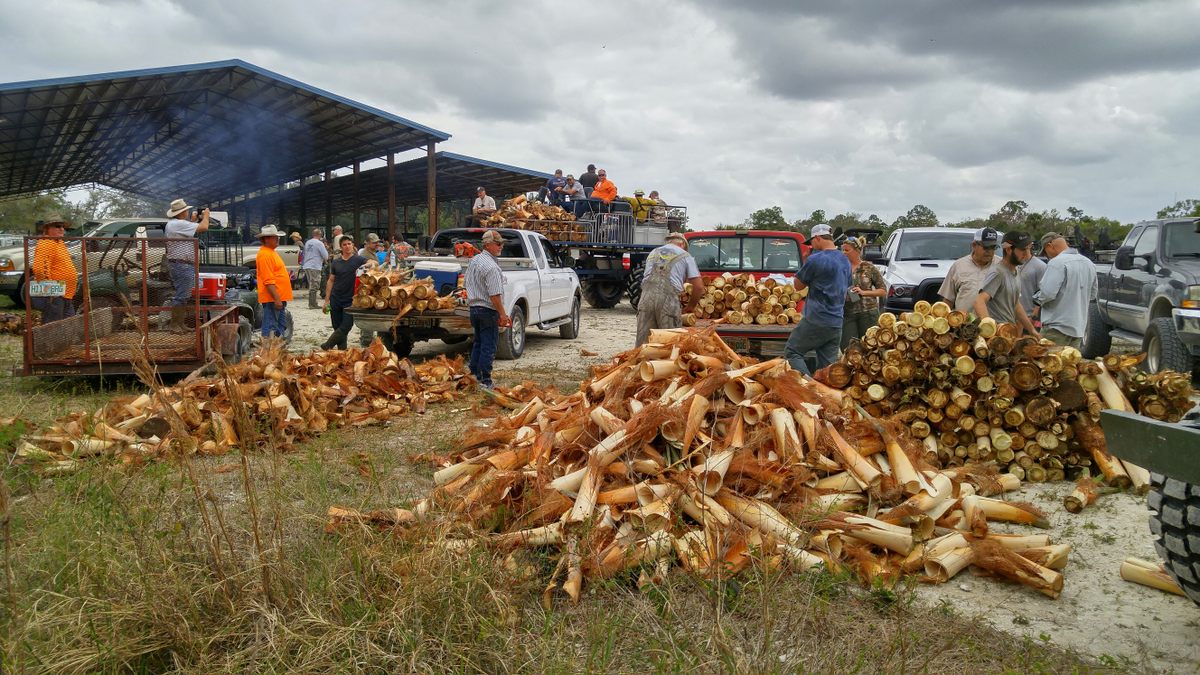 As part of the Florida Panther Recovery Plan, Panther Refuge biologists and staff focus on thinning cabbage palm forests to enhance and restore native panther habitat in south Florida. But that's not an easy feat, and includes long hours of hard work in high humidity. However, for the past few years, the Panther Refuge has hosted a regular harvest event, bringing together sportsmen groups and other volunteers to cut down the trees, which Godsea says is the hardest part. Then, they can remove the edible hearts.
While some cabbage palms may grow as high as 80 to 90 feet, hearts of palm are usually harvested from trees that grow between eight and 10 feet, according to the Institute of Food and Agricultural Sciences at the University of Florida (IFAS). For a nuisance, hearts of palm are delicious, with the "consistency, tenderness and texture of regular cabbage," according to IFAS, leading to their local nickname: swamp cabbage.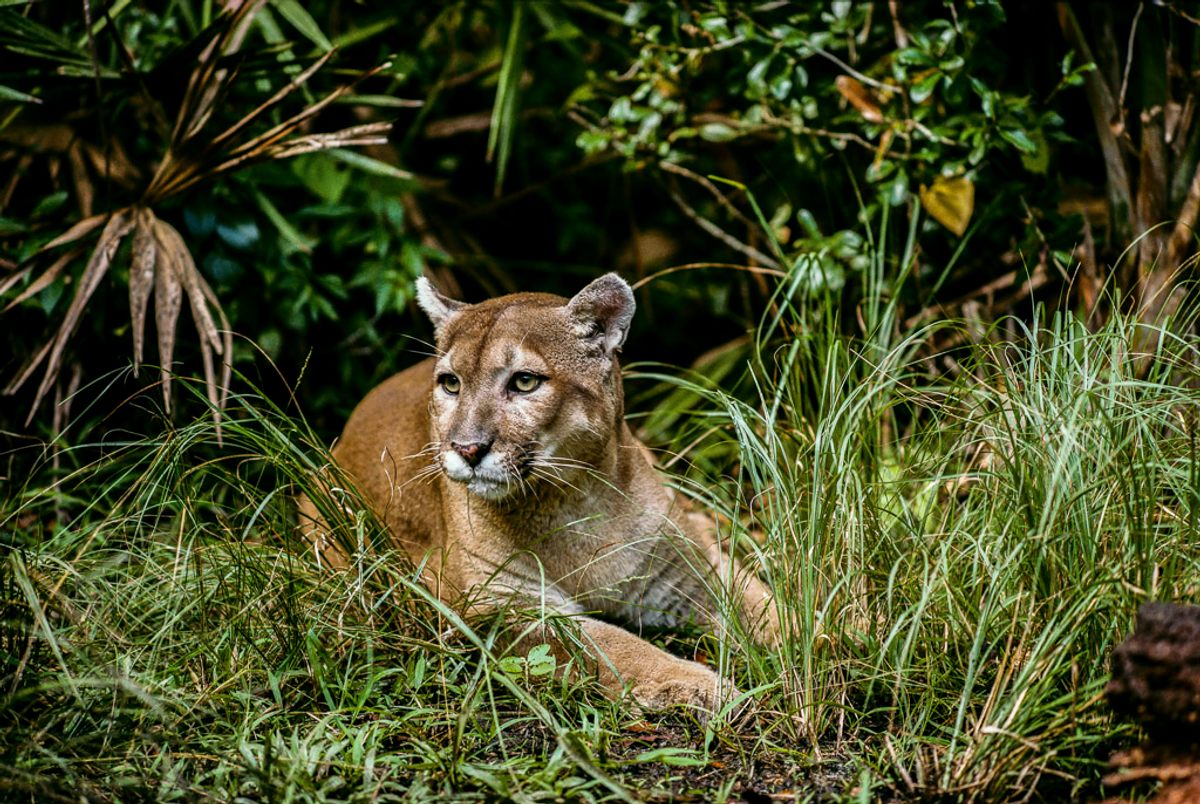 Considered a traditional Native American food, swamp cabbage is part of the historical Seminole, Miccosukee, and Calusa tribal diets. Native wildlife, such as bears, are also known to eat it. Today, it's most often found in cans at your local grocery store. Locally, it's used fresh in a variety of dishes, such as a hearts of palm salad topped with green ice cream at the Cedar Key's Island Hotel.
During Panther Refuge harvests, volunteers "cut about the top two-and-a-half feet or so off the tree, and whittle it down until you get to the heart," says Godsea. "It's kind of like shucking corn." Those hearts are then donated to the annual Swamp Cabbage Festival in the town of LaBelle, which hosts the festival during the last full weekend in February. Food vendors are encouraged to be creative with the bounty. Every year, you'll find a variety of interesting dishes, such as swamp cabbage fritters or a spin on traditional Seminole Taal-holelke, boiled swamp cabbage.
Other land agencies, such as the Florida Forest Service, contract with landscapers who dig up the trees and sell them to developers and new home builders, which can be a more effective way of removing excess cabbage palms. "The harvest events are more of a way of bringing cultural awareness," says Godsea. "The volunteers do great work and, in half a day, they probably cut maybe 400 or 500 trees. We might thin out five or so acres at a time."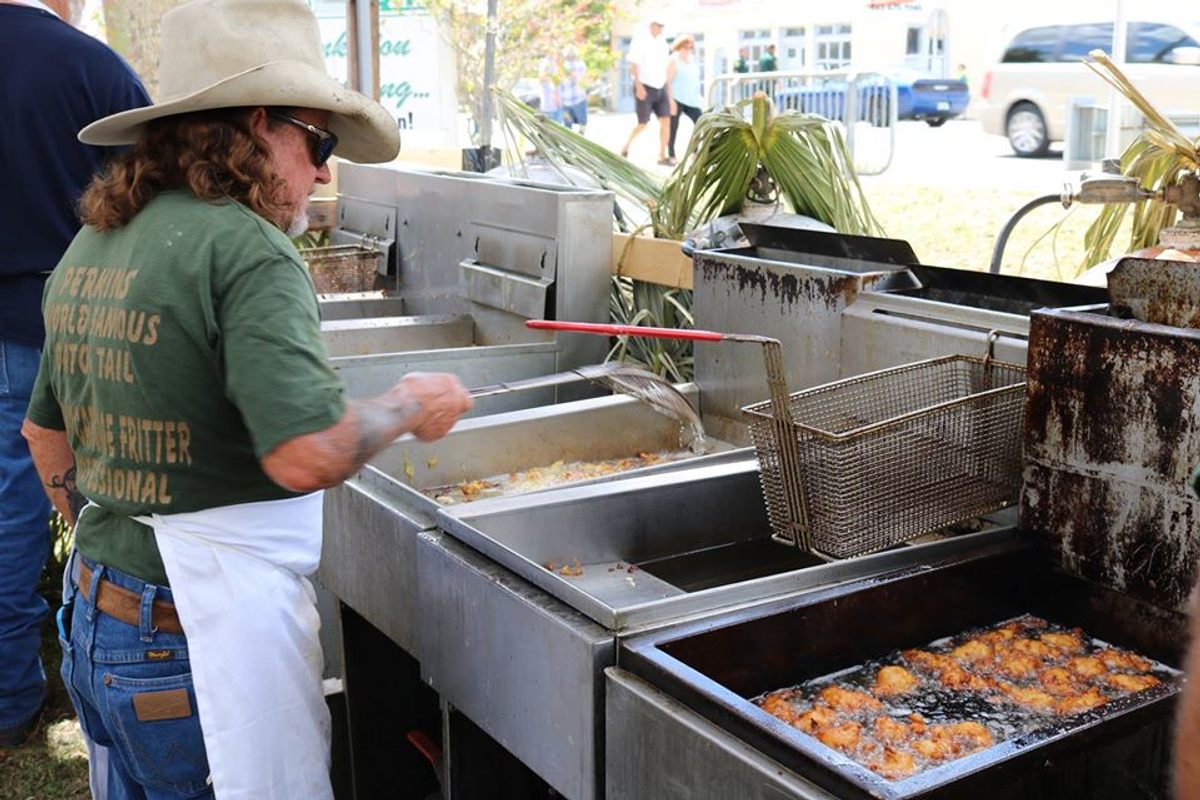 While the harvest events aren't prescribed in the Florida Panther Recovery Plan, they indirectly help biologists "manage the habitat the best we can," says Godsea.
"The panthers are the umbrella that everything else seems to live under," he adds. "The whole goal here is habitat management and making sure that we maintain community structures that are going to be supportive of the most number of species—not just panthers."
Gastro Obscura covers the world's most wondrous food and drink.
Sign up for our email, delivered twice a week.