The Blobby, Dazzling World of Insect Eggs
Scientists are finally learning why insect eggs come in so many sizes, shapes, and colors.
Bugs lay their eggs in many different ways, and those eggs pop out in a fascinating array of shapes and sizes, colors, and textures. Some are smooth and globular, others rough and ridged. Some look like Skittles and others more like Raisinets. Some eggs are transparent, others opaque, and many of them look intriguingly alien. Certain species of bug can even alter the color of their eggs to fit in better with environmental factors.
Scientists at Harvard University, led by geneticist Cassandra Extavour, have begun to explain why the insect world has such variety among its eggs. The team built a database with descriptions of eggs from more than 6,700 insect species, from the largest known variety, laid by the earth-borer beetle, to the smallest, the microscopic egg of the Platygaster vernalis wasp. From that data they determined that the beautiful and wildly different shapes, sizes, and colors of the eggs below are most likely an evolutionary response to the environment in which each insect lays its eggs—for instance in wood, on other natural or artificial surfaces, or glued to the underbellies of leaves.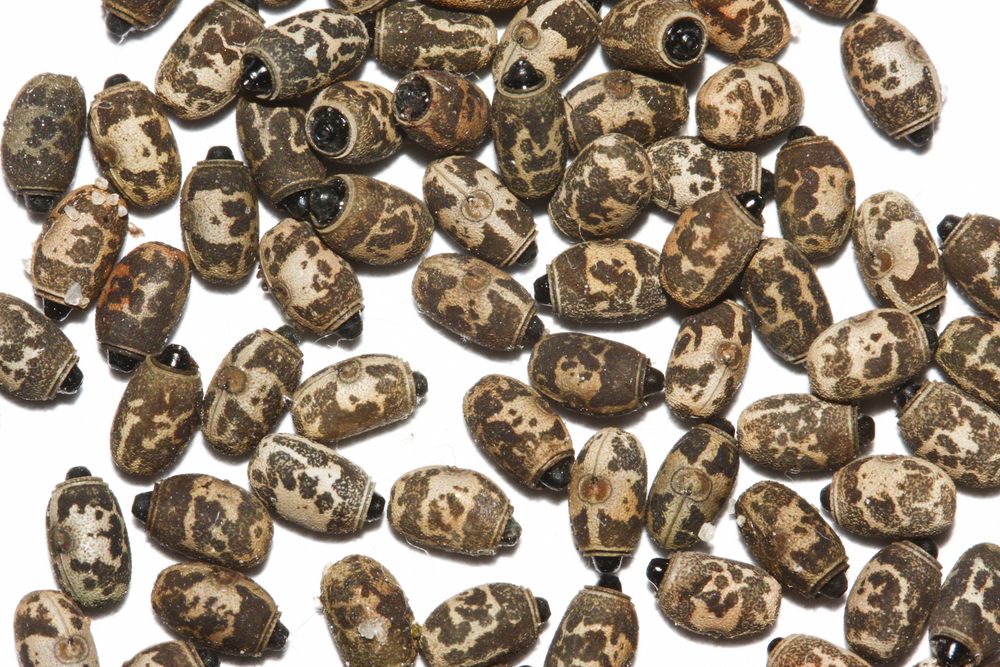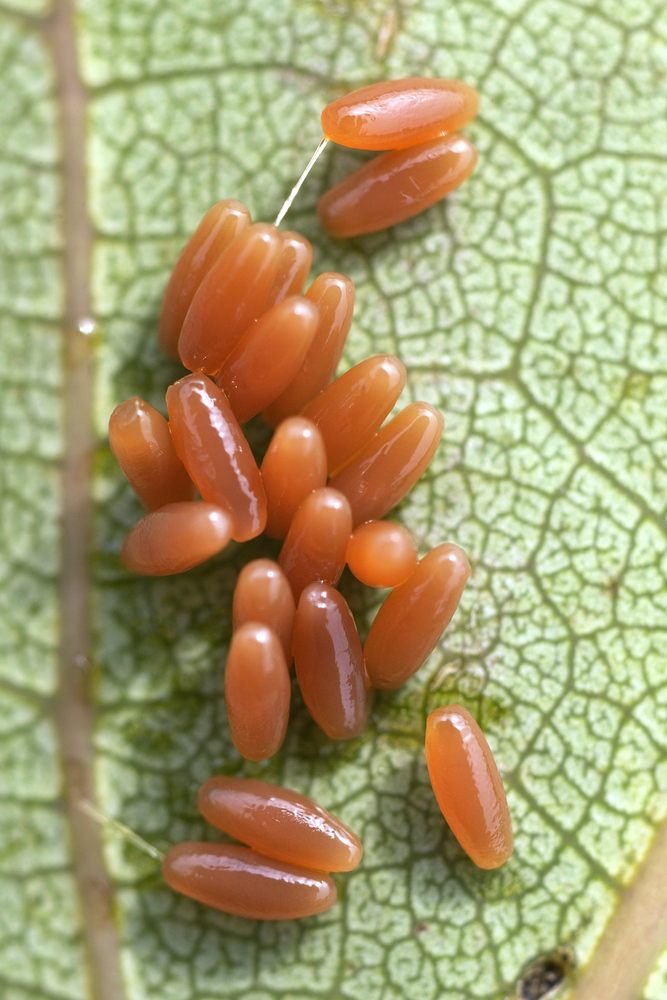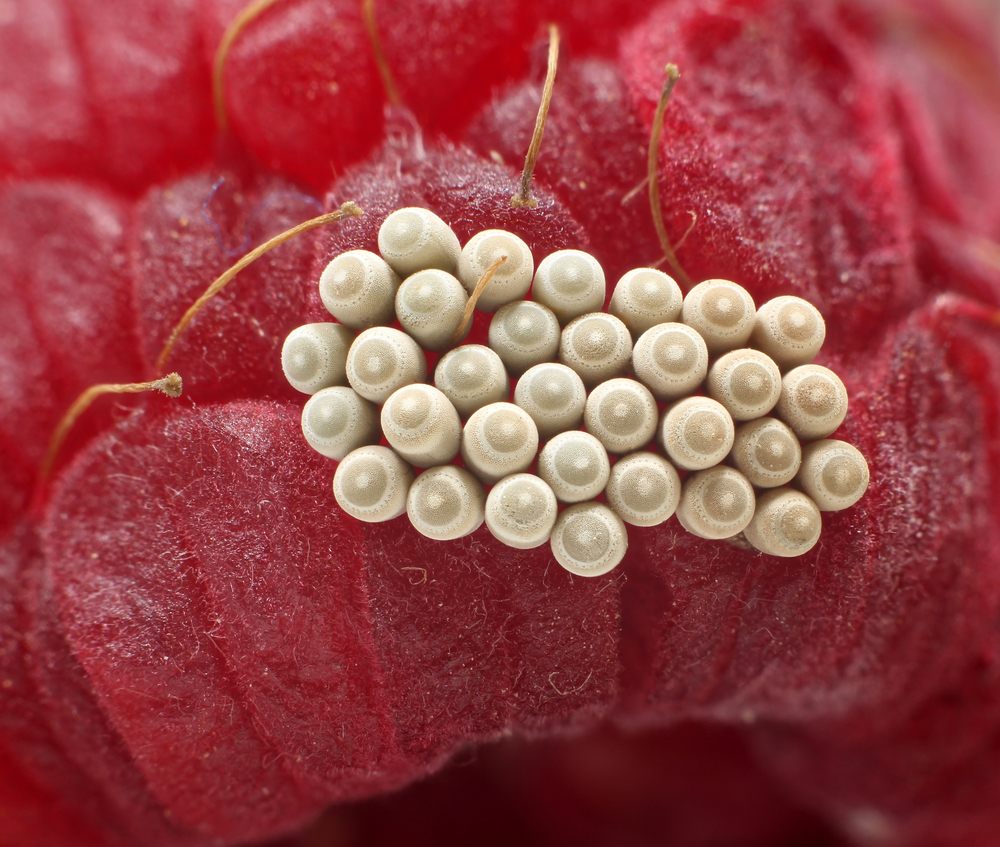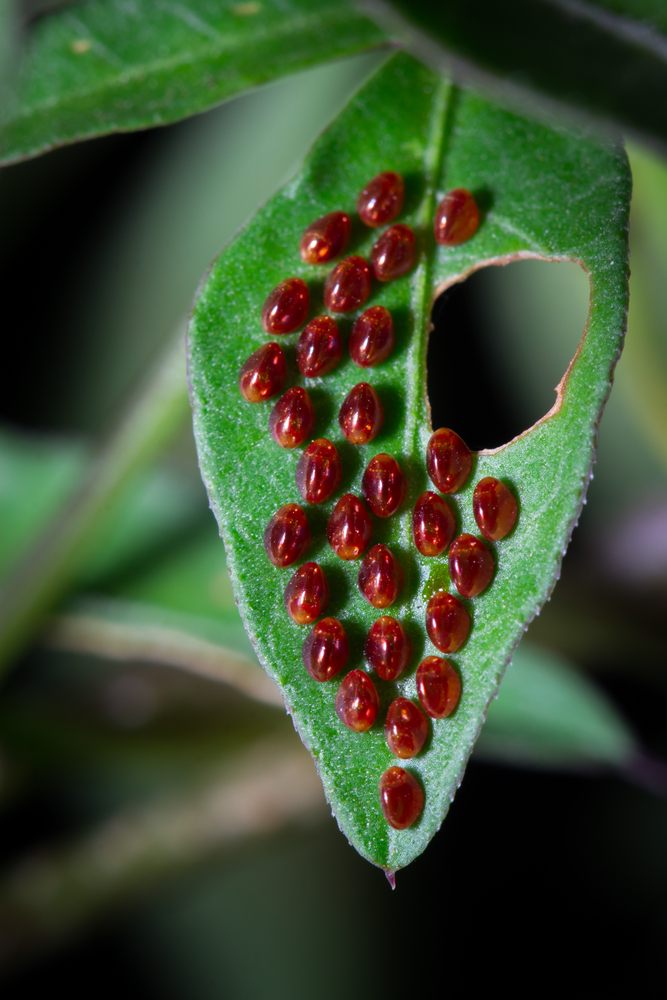 This story has been updated to include new research on insect eggs.
This story originally ran in 2016; it has been updated for 2022.