Why One Beetle is Making St. Louis Chop Down Its Own Trees
If you love something, let it go before it gets totally infested and falls over onto you.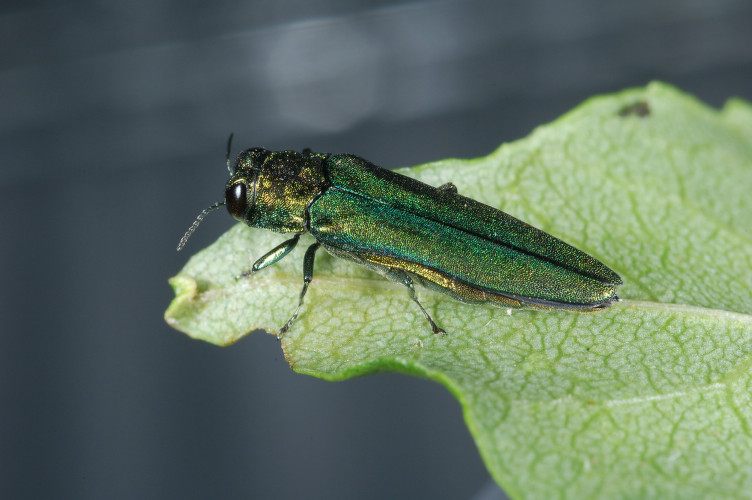 It's St. Louis' most ubiquitous tree, and it's got to go.
Starting today, officials are preparing to cut down around 15,000 of the Missouri city's ash trees that could be affected by the emerald ash borer, a pest native to eastern Asia that's been causing more than just a little trouble in America for the past decade or so.
The problem lies not with the adult beetles but with their larvae, the pesky babies that burrow into the bark and infest the tree, leaving a D-shaped hole when they emerge as adults.
The tree removal is expected to take about five years. The city says it's more cost effective just to get rid of the trees than to resort to any other option, and the project's sort of started already—last year, St. Louis chopped down about 800 ash trees on the grounds of the Gateway Arch when emerald ash borers were found there.
According to the St. Louis Post-Dispatch, almost 1,000 more ash trees will be injected with what it calls an "organic botanical treatment" that might stave off sickness caused by the ash borers.
The city wants to act now because once the ash borer takes over just a few trees in an area, stopping its spread becomes much more difficult, and the whole group of trees is at a higher risk of dying off, potentially toppling over and damaging people or property. Ouch.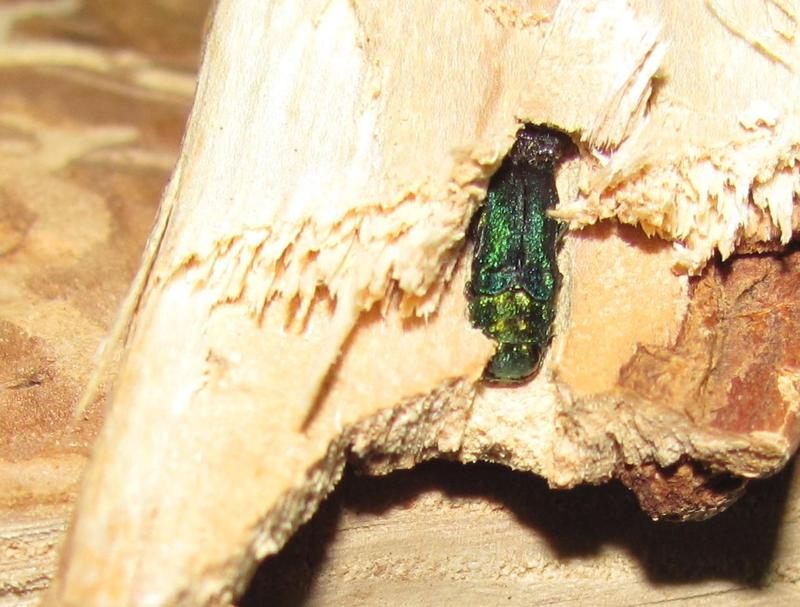 But this precaution doesn't mark the end of the tree in St. Louis. In fact, the city says it will replace the ash trees with a wider and more diverse population, which it hopes will reduce the potential impact of an emerald ash borer infestation in the future.
The beetle was first discovered in Missouri in 2008, and in St. Louis just last year, the Post-Dispatch says. According to the Emerald Ash Borer Information Network, since its arrival in the United States, estimated to be around 2002, it's caused hundreds of millions of dollars in damage and killed hundreds of millions of ash trees.
It's thought to have made its way to North America in wood packing material shipped to the United States from its homeland. 
Every day, we track down a fleeting wonder—something amazing that's only happening right now. Have a tip for us? Tell us about it! Send your temporary miracles to cara@atlasobscura.com.