Wishlist: Ghost Paper Notebook
For all your writing and sketching needs, or when you just want to look cool in a coffee shop.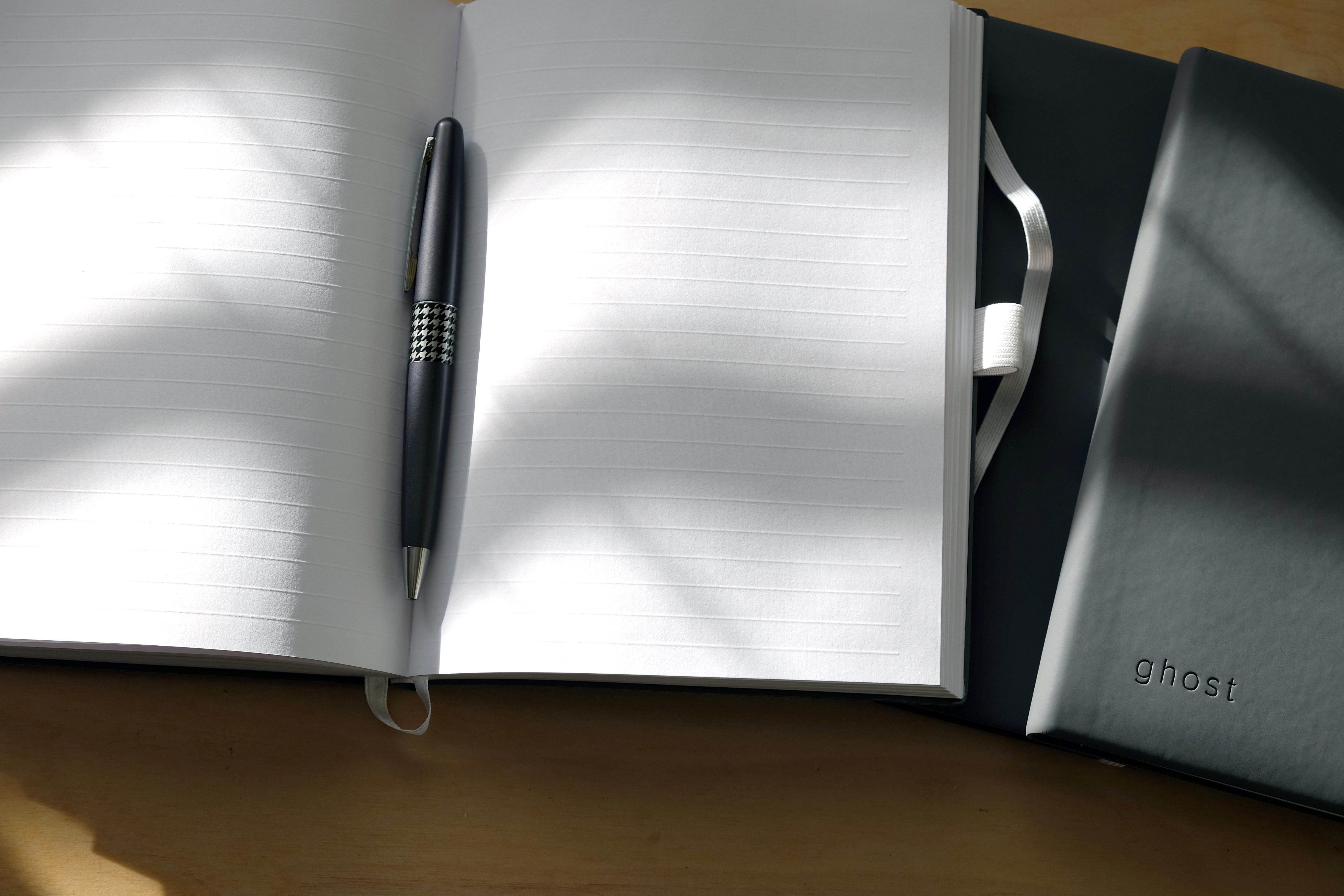 Atlas Obscura may be a digital publication, but of lot of the people here have a thing for paper—printed books, posters, manuscripts modern and ancient. Paper that's been stolen, bejeweled, carefully cleaned, revered. This fetishism extends to one of the tools of our trade as journalists, writers, and editors—the humble notebook.
Over the years I've filled dozens upon dozens of them with research and reporting notes, journal entries, sketches, to-do lists, maps, charts, ideas. My default has been the old steno pad, but they're not conducive to anything but writing, since they lock you into a tyranny of lines. Sketchbooks, on the other hand, are all horrible freedom, and murder on handwriting. Sometimes thought needs structure, too.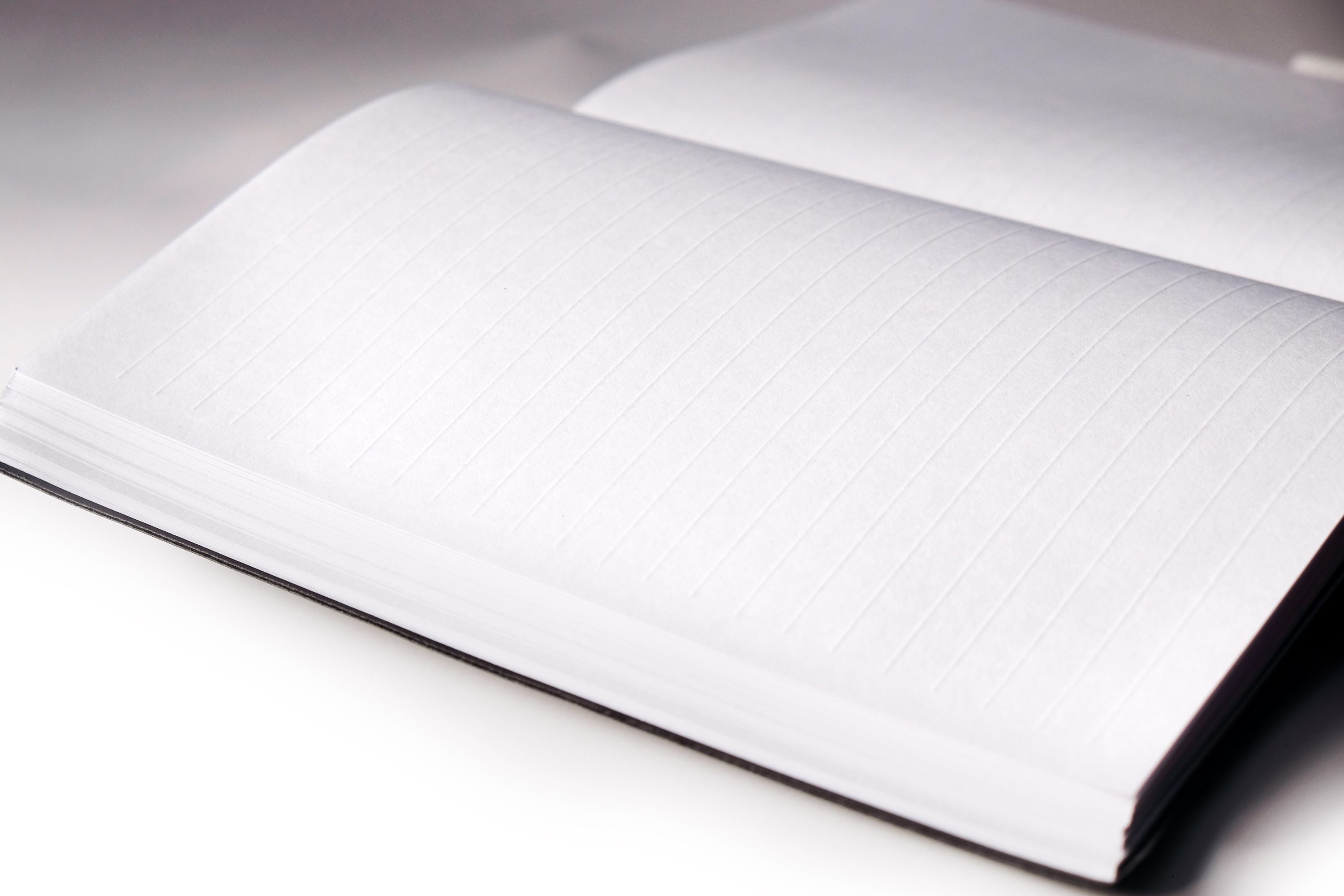 And this is why I dig the Ghost Paper Notebook. It has all the features we've come to expect out of a quality writing pad: supple cover, elastic closure, page-marking ribbon, pen holder, heavyweight paper, and a lay-flat design. What distinguishes it are its lines, which are not printed but alternately embossed or debossed. They're tactile and unmistakably present, but more or less invisible under direct light. They actually appear as you write, in the shadow of your hand as it travels across the page.
It leaves behind clean rows of text, sans visible lines, and does not carve up your sketches. Freedom and structure in a single package—just what the restless mind needs.
Ghost Paper Notebook
$25.00, Amazon
Atlas Obscura's Wishlist is an occasional feature about the items we'd most like someone to buy for us right now. Each item is independently selected by our editorial staff. If you buy something through our links, Atlas Obscura may earn an affiliate commission.