For Sale: A Hat Made of Woolly Mammoth Hair
An expert confirmed its authenticity.
What would you do if you happened to come into possession of a bag of woolly mammoth hair?
Vladimir Ammosov, of Yakutsk, the capital of one of Russia's eastern provinces, thought long and hard about this problem, the Siberian Times reports. A relative in need of funds had collected a bag of this ancient hair and sold it to Ammosov, who eventually lit upon a unique use for this treasure. He had it made into a hat.
Now, according to the Siberian Times, the mammoth-hair hat, made in a traditional style usually applied to horse hair, is up for sale for $10,000.
In the past decade or so, as Siberian permafrost melts, hunting for mammoth remains has become a lucrative business for locals. Sometimes the mammoth remains were frozen fresh enough that they still ooze when they're found; one scientists reportedly tasted a bit of preserved mammoth meat. Scientists are most interested in well-preserved mammoths that might have decent DNA still intact, but there's also a commercial market for these ancient remains—particularly tusks.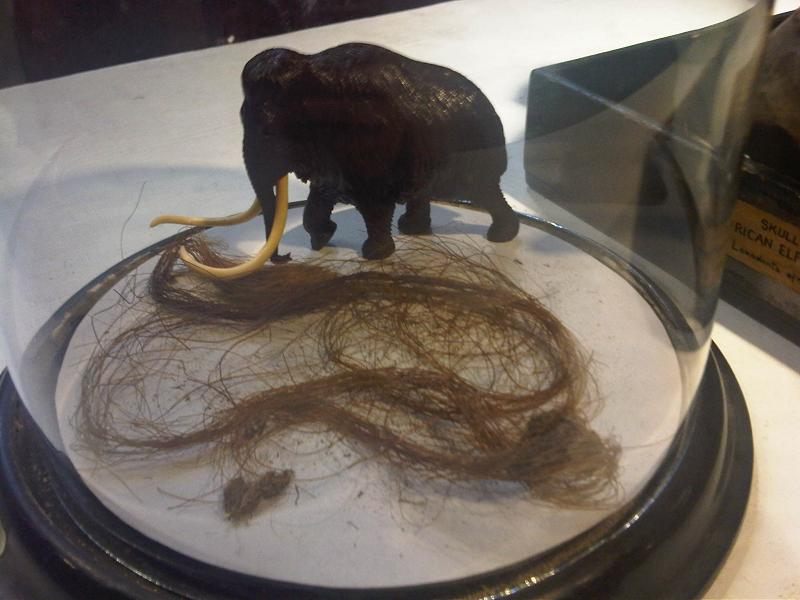 On eBay, Amazon, and Etsy, though, sellers offer samples of mammoth hair for as little as $15 for a small amount. Mammoth hair comes in three different types—the downy, curly hairs of the undercoat; the longer, rougher guard hairs; and the fluffier overhairs. They're similar to yak hairs and, predictably, some of the "mammoth hair" for sale online is fake.
The mammoth hair that made the mammoth hat, according to the Siberian Times, came from a site near Kazachye, a longtime base for mammoth hunters. Ammosov took extra care to authenticate his product, by enlisting Semyon Grigoryev, the director of Yakutsk's Mammoth Museum, to examine it. According to Grigoryev, it's the real deal.
The hat itself is a sort of beanie, made by a hat maker in a style used for holidays. Apparently it's quite itchy. Ten thousand dollars is a steep price for an itchy hat, but it may be the only mammoth-hair hat to have ever existed in the world. Certainly, it's the only mammoth-hair hat to have been made in the past 3,600 years or so.