The Worst Bus Stop in North America Just Got a Makeover
Better late than never.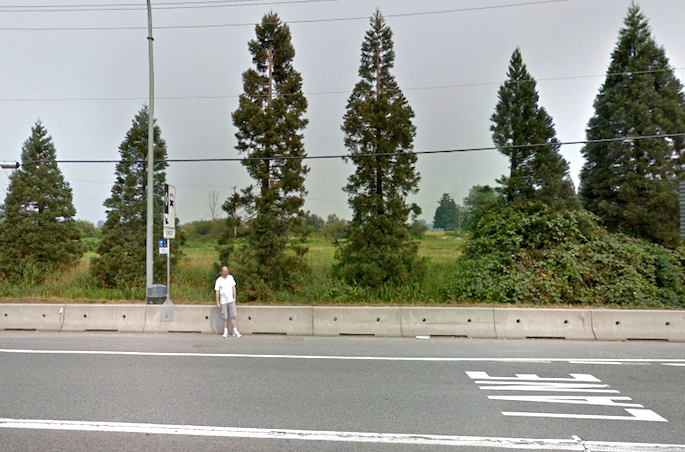 If you live on the edge of Vancouver, in Pitt Meadows, British Columbia, and want to head downtown on public transportation, you might head to TransLink bus stop 61452, on a desolate corner of the westbound Lougheed Highway. Until recently you had two options upon arrival: either stand on the accident-prone highway shoulder, or wait behind a concrete barrier and clamber over it when your bus arrives. Finally, things have gotten a little bit better.
Local resident Jason Lee submitted a detailed rundown of stop 61452's faults to Streetsblog, a nonprofit transportation news site, for its second-annual Sorriest Bus Stop competition. "This bus stop is a disaster waiting to happen," he wrote. "In my three decades of riding transit, I have never seen a bus stop designed like this." Thanks to its combination of safety issues and discomfort, voters dubbed it the absolute worst in North America in September 2018.
Lee had questioned the priorities of the British Columbia Ministry of Transportation, which in recent years spent over $200 million dollars in updates to automobile infrastructure along the section of highway without making it any friendlier to pedestrians and people who rely on public transit.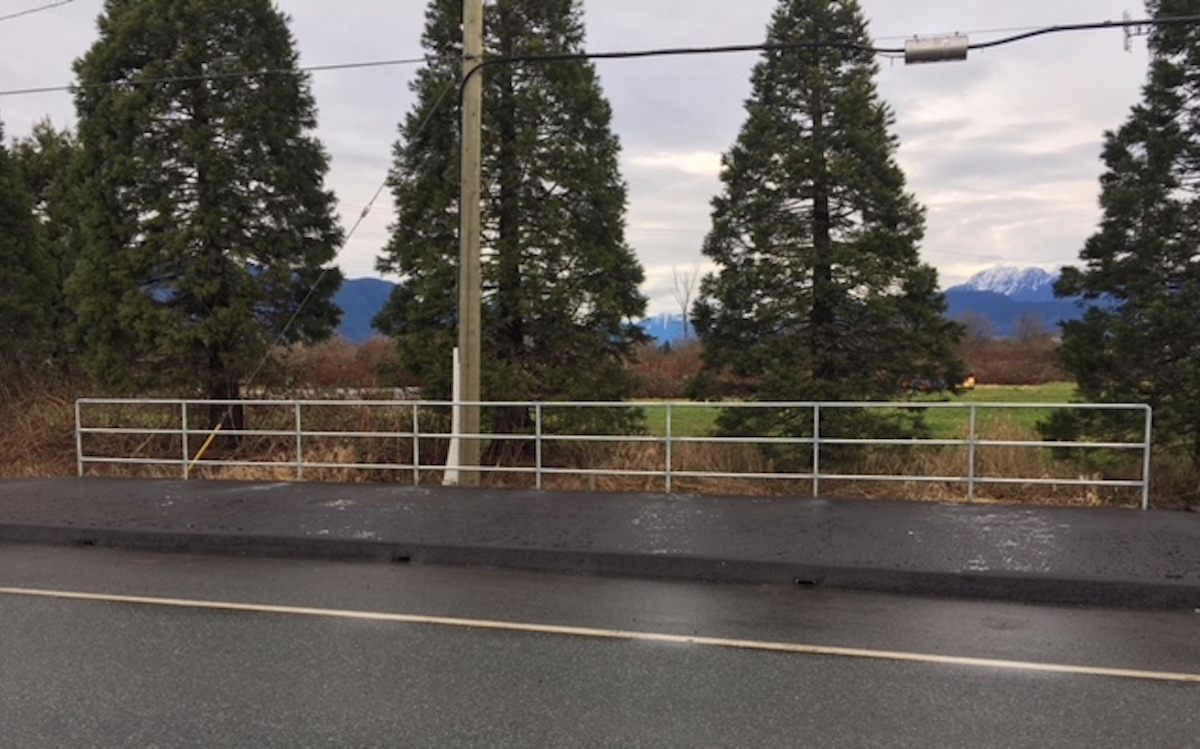 While TransLink, the local transportation authority, and the Ministry of Transportation passed the buck on the hazardous bus stop back and forth, the Pitt Meadows stop beat out other sad transit stops, from Cincinnati to Beverly Hills. No one will say whether the negative attention finally spurred action, but the concrete barriers are gone now. In their place is a new raised platform where riders can wait, separate from the highway. A metal railing "was installed at the back of the pad to provide a barrier between pedestrians and the ditch area behind," according to a Ministry spokesperson. Crews will also be adding markings to better differentiate the waiting area, they add.
It may not yet be the most pleasant place to catch a bus, but it's better than what was there before, thanks to the voice of one frustrated straphanger.